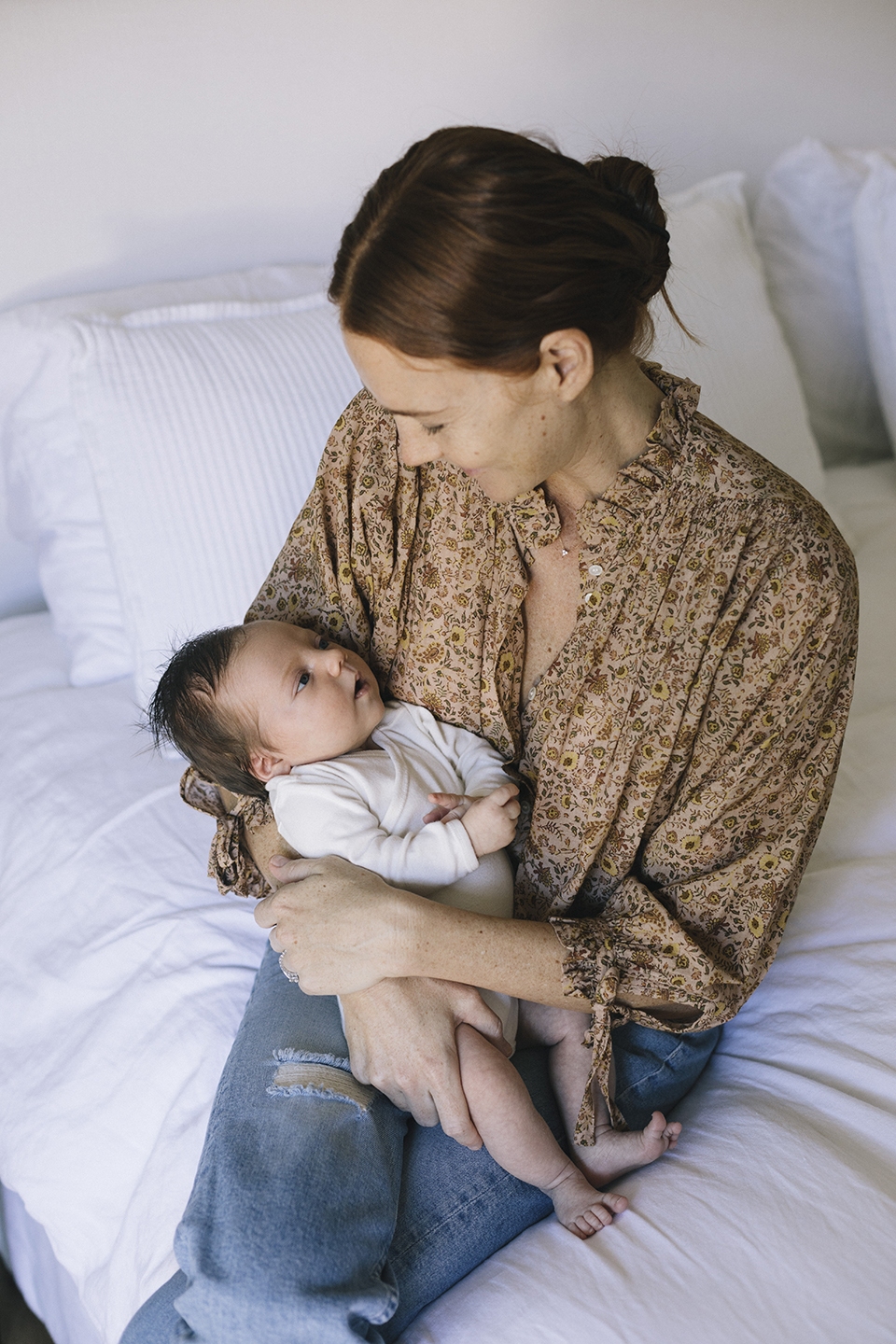 If there's one thing I've learned about motherhood, it's this—there's no right way, there's just your way. Everyone's experience and stories vary and you just do the best you can while loving on your tiny human. I wanted to start this post by saying this because breastfeeding isn't for everyone and that's OK! But if you do find yourself nursing and a bit lost, here are some things I've learned along the way. 
To give you a little background, I was able to nurse Elin for 15 months. But it was far from perfect! She refused to take a bottle and my milk supply seemed to drop at 5 months so I really wasn't able to have any extra on hand. I remember being very stressed over it all and had my heart set on nursing for a full year. I ate all the recommended foods and supplements for breast milk production and somehow it all worked out especially when she started eating solids at 6 months. So far with Lila it's been a breeze—partly because I feel more relaxed I think! She nursed like a pro from the moment she was born and came into this world hungry! Lately our goal has been to get her using a bottle—crossing my fingers she'll take to it better than Elin did! We're a week in and so far so good, although we've only been trying it at night when she's in a dreamy state, so I'll report back. 
I've been using The Luna breast pump by Motif Medical every morning for pumping—they say your supply is higher in the mornings so I typically try to do it after Lila's first feeding at 7 am. It's also the busiest time of day for me since we're making breakfast, getting Elin out the door for school and attempting to get out of my robe (ha), so I love that the Luna is fast and efficient. A third party research company recently conducted a survey and 5 out of 6 moms were able to get more milk in less time than their current pump. Some other things I love about this pump is the quiet motor and three different night light settings. The more Lila sleeps at night, the more I wake up drenched and engorged, so I've been keeping the pump by my bed and it's never once woken her up because it's so quiet—also nice if you're pumping at work. And not to mention how lightweight it is with a simple design that is not an eyesore in the house. Bonus, it's covered by insurance.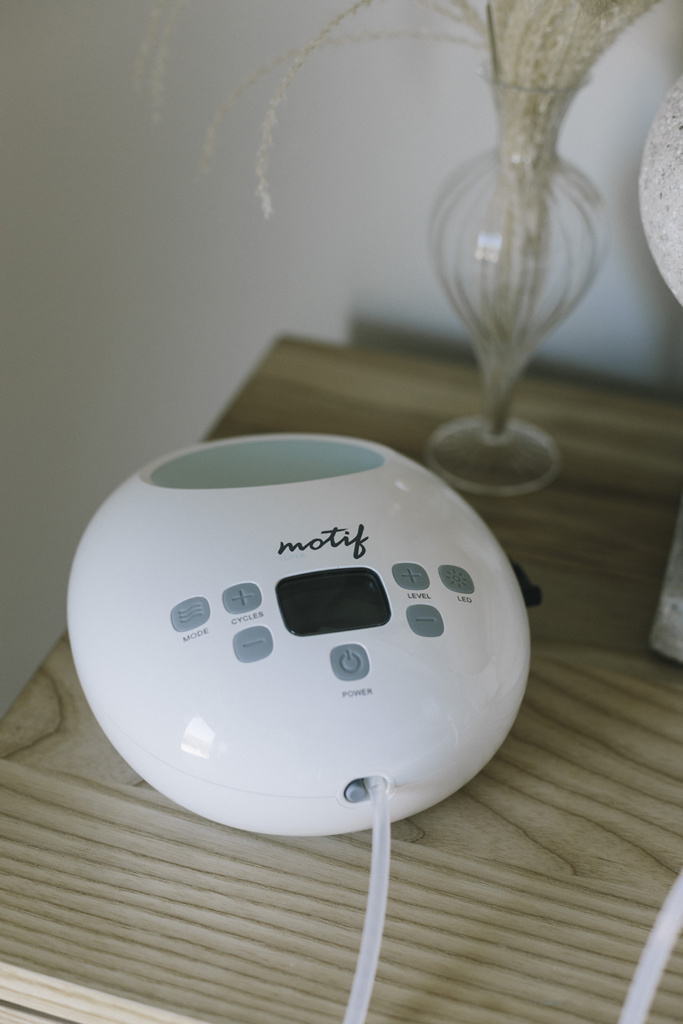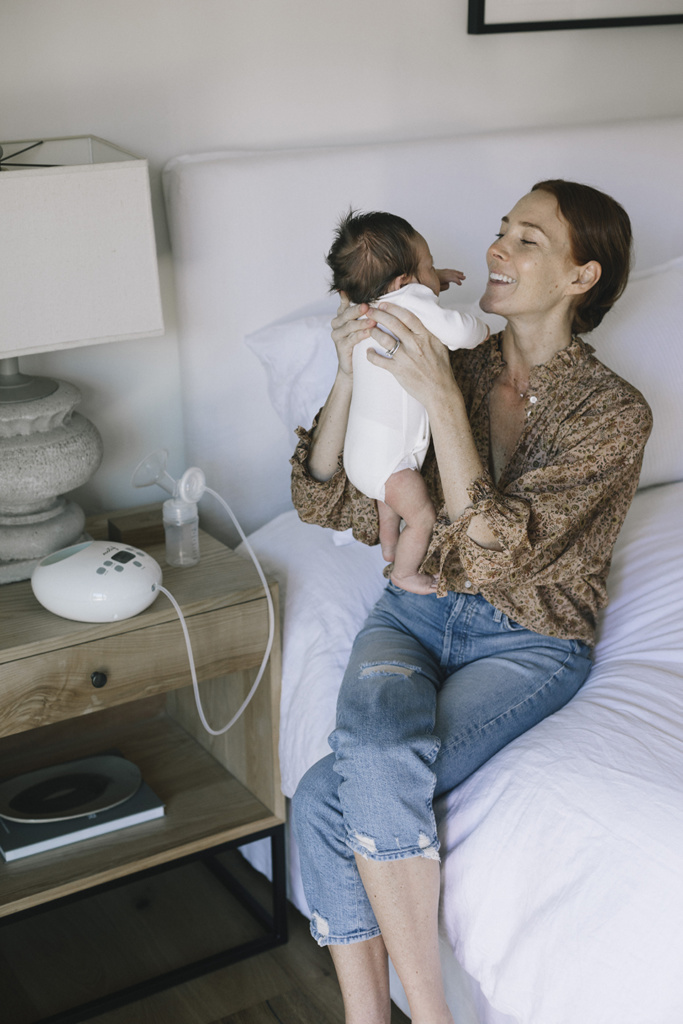 Having pumped milk also gives Todd a chance to bottle feed Lila and have that bonding time with her, and give me a chance to work or run an errand.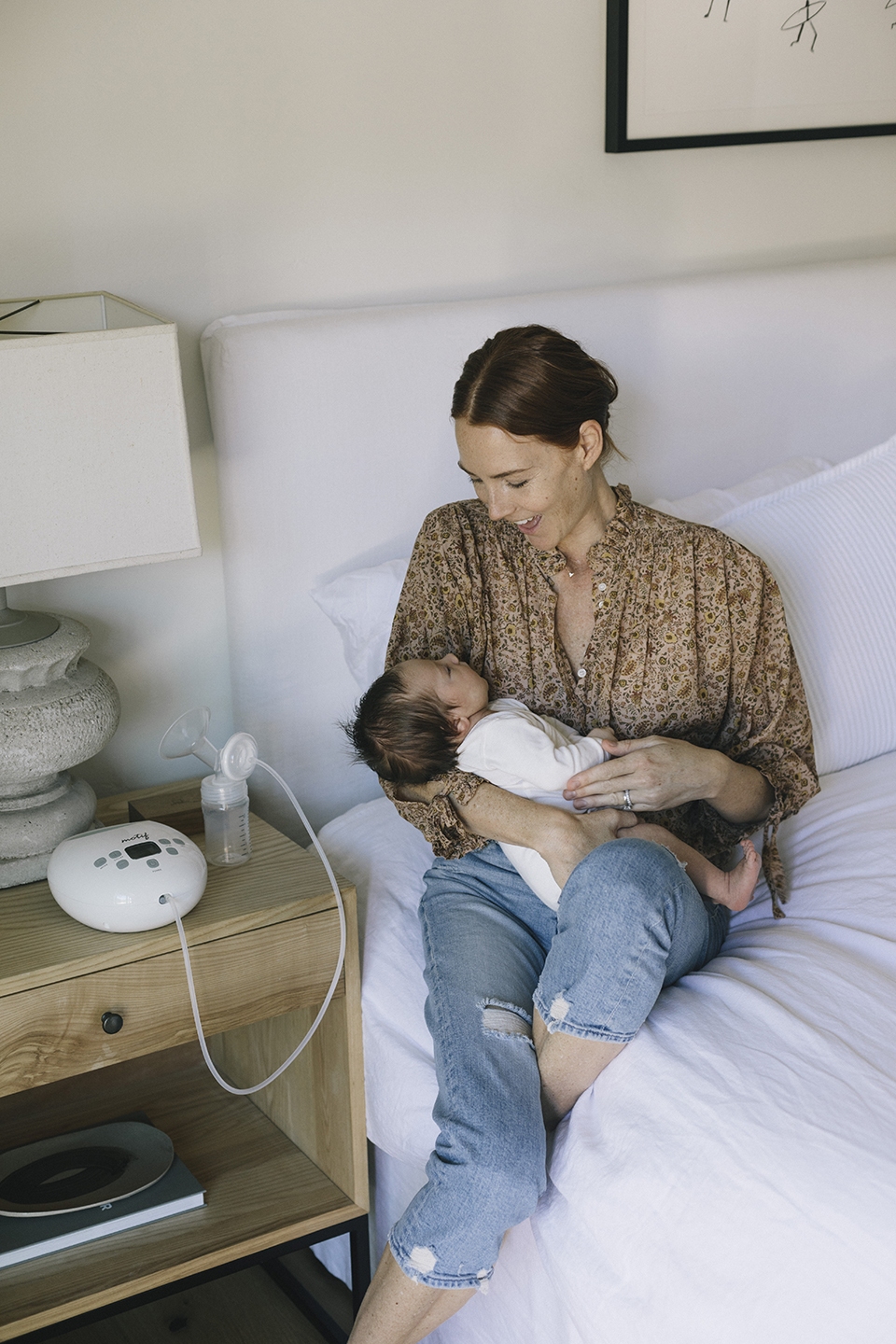 Some other helpful finds for breastfeeding: 
When I breastfeed I get famished so staying on top of my hunger is a priority in my day. I keep lots of healthy snacks around like these no-bake oat balls (oats help increase your milk supply!), Oat Mama bars are great too, tons of fruit, brown rice crackers, almond butter, soups and Kitchari—a great Ayurvedic recipe that is nutrient dense and easy to digest. Things that are easy to grab and heat up have been life savors lately. 
Staying hydrated is an obvious one but I find that I'm much better at it when there's a giant water bottle nearby. This one is constantly in arms reach and I keep it full. 
I'm always slightly paranoid that I'm not producing enough milk or that Lila isn't getting enough. So for my piece of mind I take More Milk Plus Capsules by Motherlove to help keep my supply up.
With my first pregnancy I had just about every accessory and gadget you could think of and used about 10% of it. So this time around I didn't get anything (to a fault) and found myself scrambling to get the things I actually needed once Lila was born—like these organic washable breast pads and cooling gels for sore nipples. 
There are a lot of great teas out there that support milk production, my favorite has been Tisane by Ebi. 
Would love to hear from other breastfeeding moms out there on your favorite tips/essentials! Leave a comment below! xx 
Thank you to Motif for supporting this post.