The day that school was cancelled until further notice I think I had about 3 separate text chains with friends all freaking out and laughing at the same time exchanging hilarious memes of parents hiding or pouring a very large glass of wine. For me it's been both equally fulfilling having all this extra time with both my babies but also challenging at times figuring out how to juggle work and being present with them. Not to mention cleaning the house, meals and "me time" if that even exists right now. 
I quickly discovered that having structure and a game plan for the day not only helped me but it also helped Elin.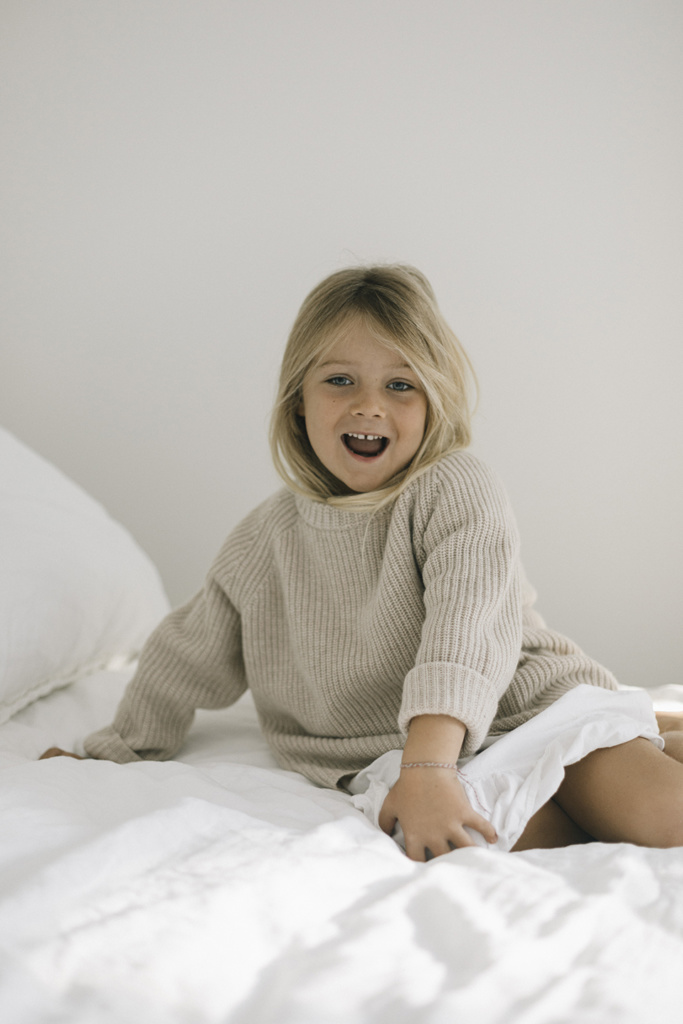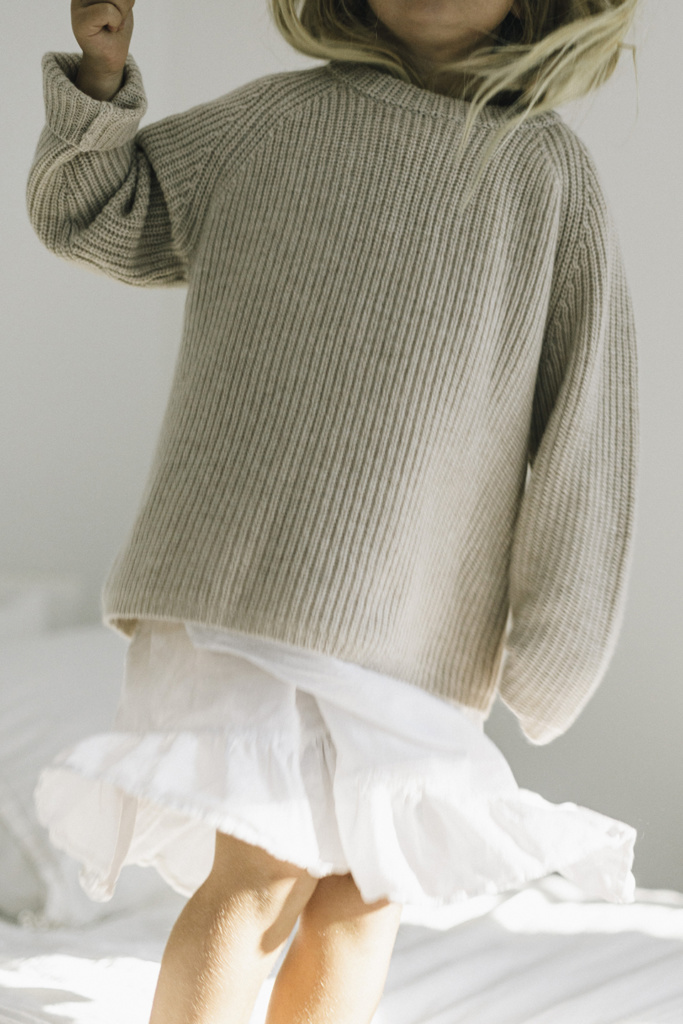 Here are some tips and things that have really helped us out while also inspiring some projects encourage an element of learning. Would love to hear what you guys are doing at home with your kids during this time.
1.
Involve your kids in the everyday house chores, might as well because most likely they're attached to your hip—at least mine are! I taught Elin how to change the laundry, clean out the lint, press the buttons to start it (if they're old enough) and make our beds everyday. The most important thing is to make it fun. Sing a song while you do it or make it a fun game.
2.
Set up an alphabet treasure hunt. This has been one of the best learning games to do at home. Grab a piece of paper (we had a giant one so we could place objects on top of the letter), write out the alphabet and find things around the house that start with each letter.
3.
Download a reading app if you need a nap or break. We love Sparkle Stories, an audio only story telling app that you can download. There are tons of stories and Elin loves to get snuggled in my bed and zone out listening to them. It's a total life savor when Lila is napping or if I just need some time to myself.
4.
Create a dedicated area/zone for them to get creative with art projects or coloring. Elin is ten times more likely to sit down on her own and start coloring if it's a clean organized area with everything ready to go for her. I spent a good chunk of a Saturday recently organizing her room and cleaning things up—especially a table where she can sit and draw. I also invested in some new pens and a pen caddy that has really helped her stay organized. It's pretty convenient because she can pick up the caddy and take it anywhere in the house to draw.
5.
Get outside and do a nature scavenger hunt. This really occupied Elin and we took it a step further and looked up facts about each thing that we found.
6.
Visit a museum virtually. We haven't done this yet but it's on my list. Here's a list of children's museums that are offering virtual experiences right now.
7.
Involve them in the kitchen. Elin has been really into helping with dinner so we always find ways to involve her (even if we have to make it up). Picking the leaves off cilantro, mixing things, shredding kale and pouring ingredients are some of our go-to's. Since Elin was 4 I've been baking with her as a fun activity and over the last year or so we've gotten more advanced with what we make. Some recipes that are my favorite (mostly because they're low on the sugar scale) Sweet Laurel's chocolate chip cookies, no bake energy balls, fat balls (in my IG Food highlights), banana bread and smoothie popsicles. I just invested in some kid friendly cooking knife set for Elin to try cutting next.
8.
Make a plan the night before. I'm not sure if every kid is like this but Elin loves her routines and knowing what's coming next. So each night we come up with a plan for the next day. Writing it out or talking about it gets her prepared and excited for the next day.
9.
Not seeing friends has been one of the hardest parts about this quarantine. Scheduling Facetime dates has been the highlight of our days. And it's pretty hilarious listening to 5-year-old convos!
10.
Forts! There really is nothing more fun for kids than making a fort. We threw a bed sheet over our dining room table and created a little den with pillows and her stuffed animals. With enough blankets we got it dark inside so she could play around with flashlights. Grab a pasta strainer and a flashlight to make stars inside!.
And of course, thank god for Amazon orders! A lego project here, a sticker book there… new little surprises in the mail have really helped in inspiring some independent projects. Here are some things I've gotten for Elin recently.