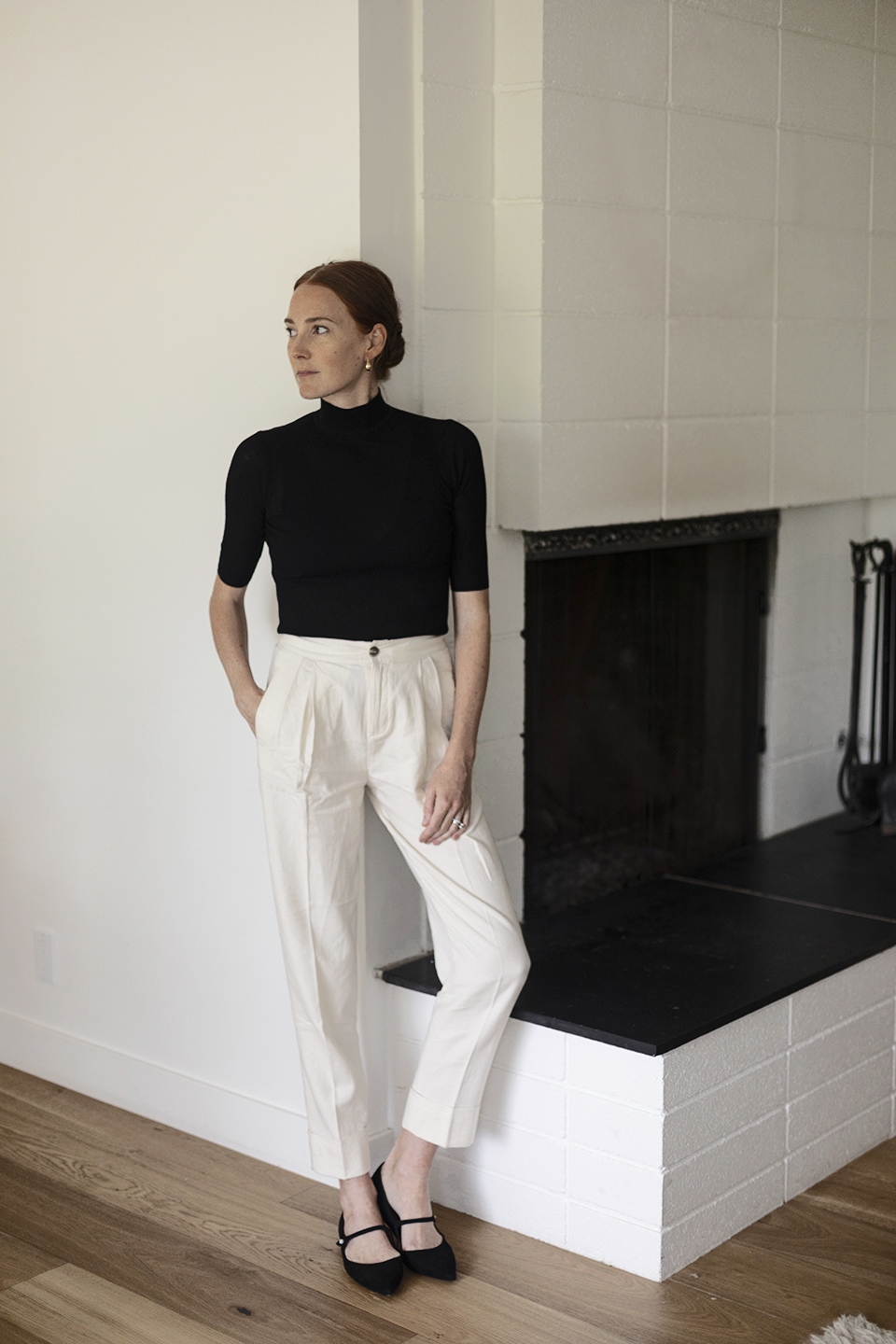 Sponsored by ATM Anthony Thomas Melillo and ShopStyle.
While we've been quarantining ourselves, getting dressed in the morning is still an important part of the day. More than ever, easy yet sophisticated basics have been a way of feeling like myself through this all. You guys know how much I love my neutrals! One of the brands I turn to for versatile pieces that work for every season is ATM Anthony Thomas Melillo. You guys are missing out if you don't have one of his basic tees—the softest and best fit I've bought. I had a chance to style a look from his recent Spring collection and it's become a favorite uniform at home these days. 
It's the perfect piece to transition with and it pairs so easily with everything while giving a sleek look. A little trick, if you're needing to pull yourself together quickly, throw on this top with a low parted bun, some subtle earrings minimal makeup and you've got a chic low effort look. These pants are the perfect elevated essential that pair with everything. The tailored design gives a more polished look as well.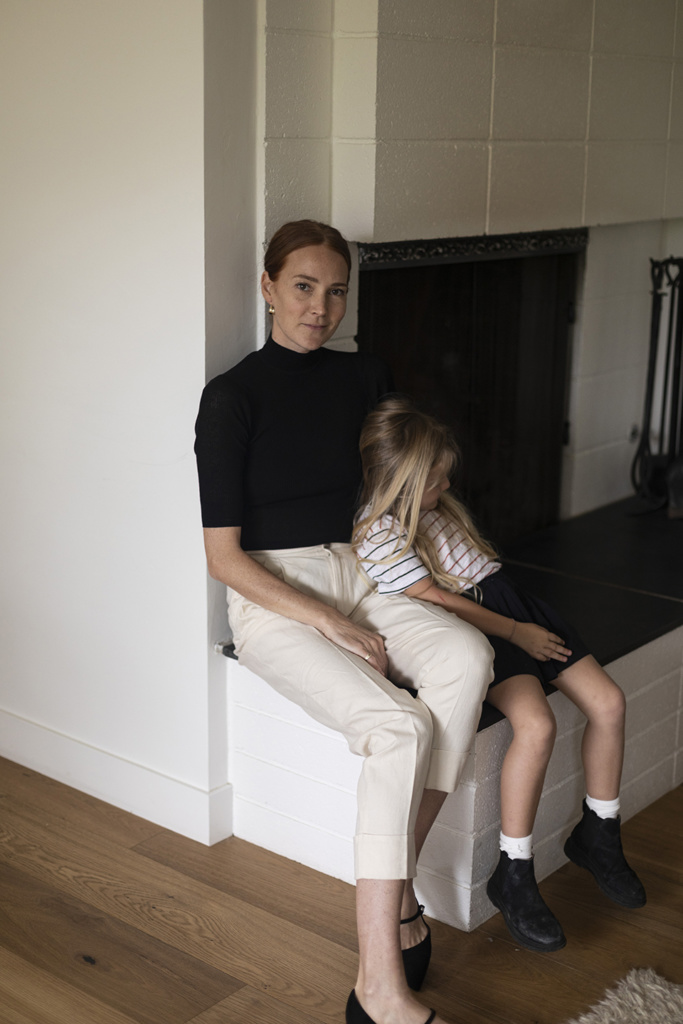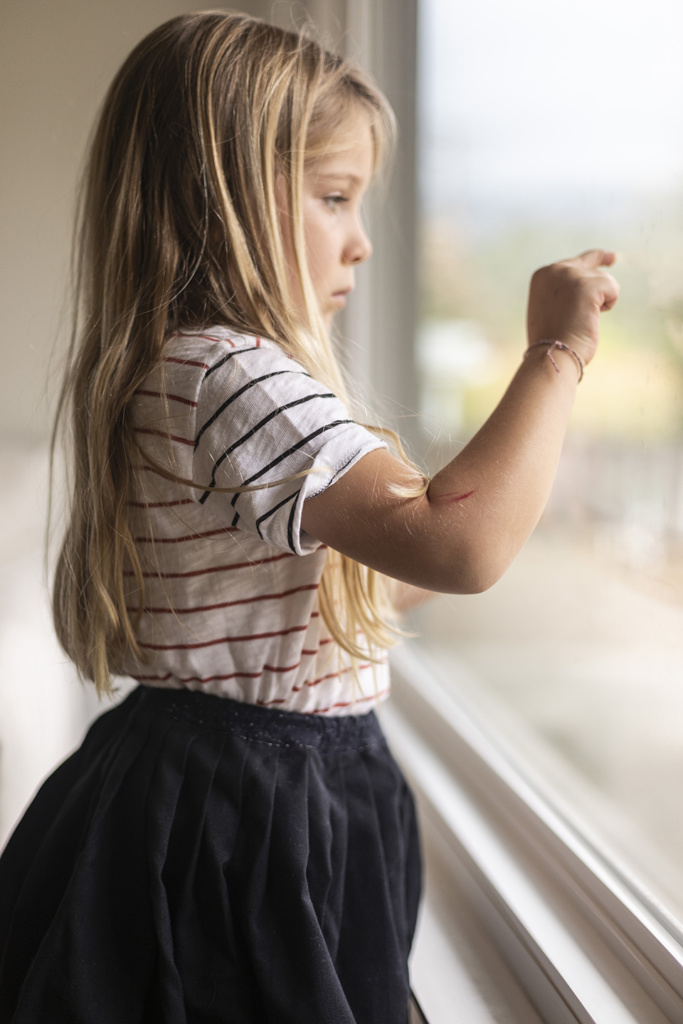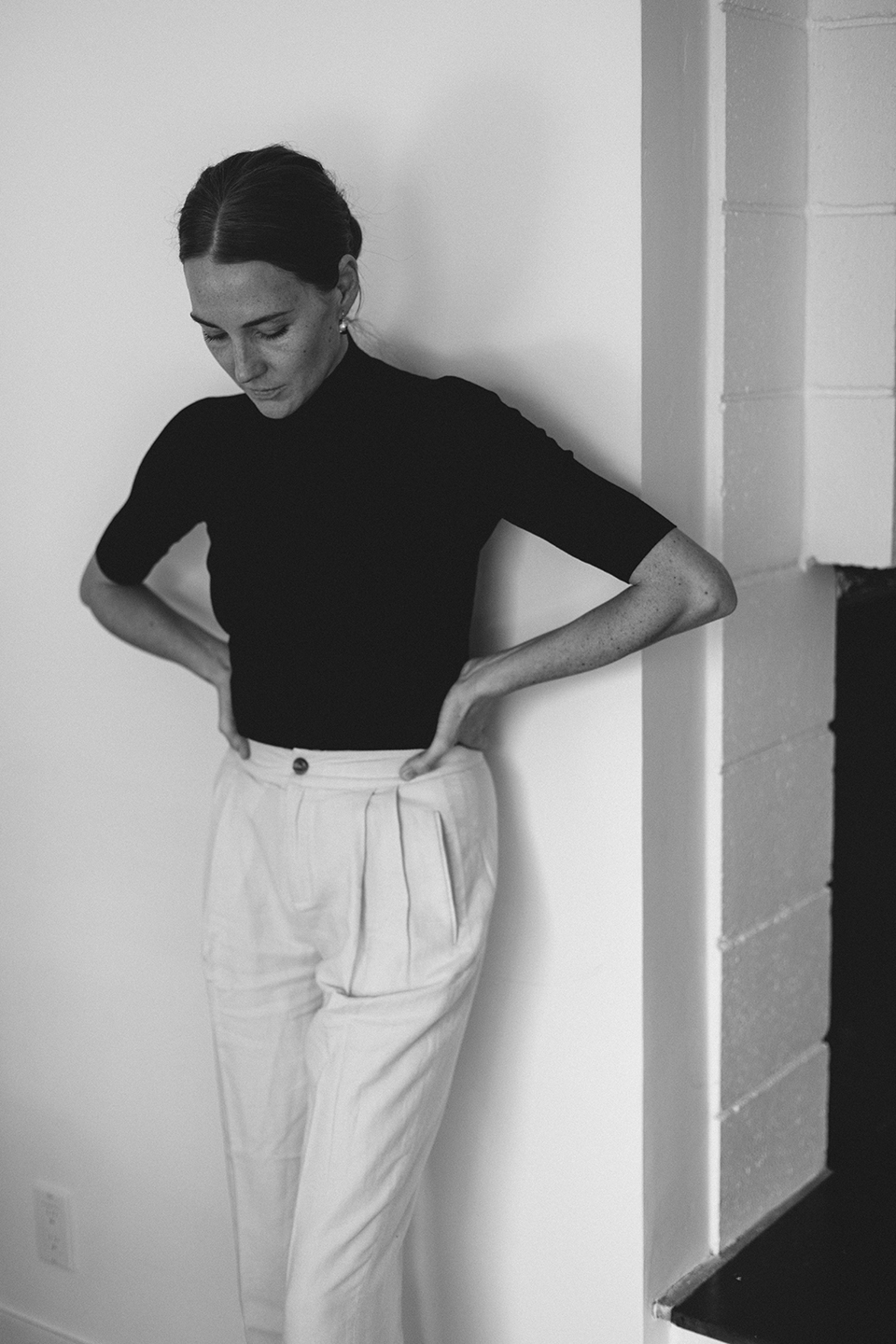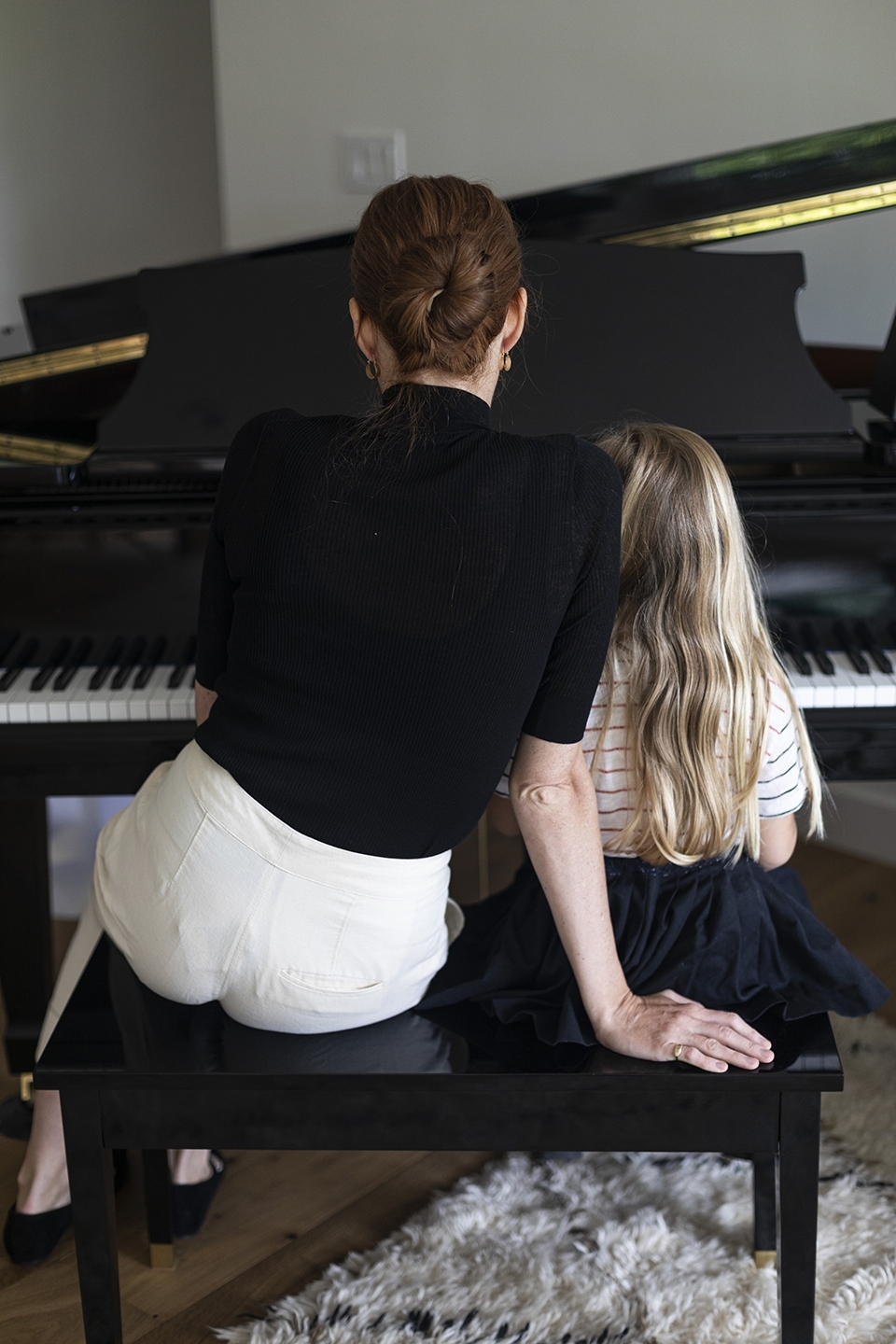 I love finding pieces like these that are sophisticated but not too precious to do things with Elin in. 
Pulled together some of my favorites from ATM Anthony Thomas Melillo: