I've never felt more grateful for sunny days these past couple of months. There's just something about waking up to chirping birds, blue skies and the potential to get a tan incredibly uplifting. Not to mention a more enticing reason to do some gardening or get fresh air. Every day looks different for us—the juggle with work and two kids without a nanny is real—but most sunny days I'm in a bathing suit and oversized oxford or breezy cover up and spending time outside between meals, school zooms and emails. We also love hitting the beach (when it's really dead) in the mornings. I love that feeling of going to bed and my skin feeling warm and sun-kissed. Needless to say the one thing that feels worth every penny right now is a new suit and pieces that can be worn to lounge in on a hot day. 
I love a good one shoulder bathing suit. There's something elegant and modern about the shape.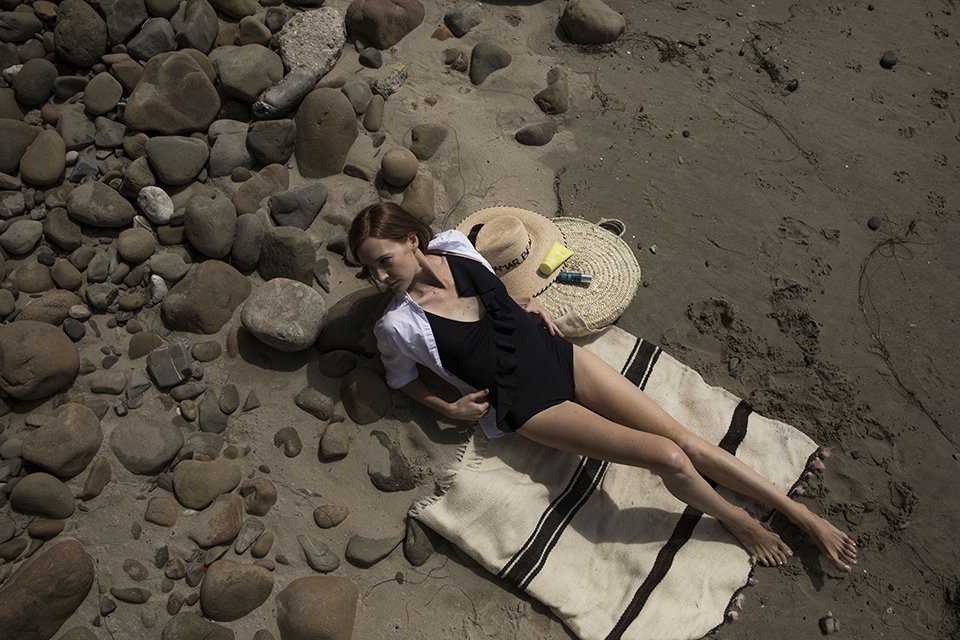 I've noticed the more basic the suit, the more longevity it has in my wardrobe. Plus to me there is nothing more chic than a well fitting, simple black swimsuit. 
I've decided that I'm drawn to two different cover-ups the most.
The first being your basic oversized collared shirt, you just really can't go wrong. And that "borrowed from the boys" vibe just never gets old. It's equal parts classic and cool. The second type I love wearing is something with a lacy or sheer pattern. When you can get a hint of the suit underneath and that afternoon light starts to make pretty shadows… there is really nothing more feminine.