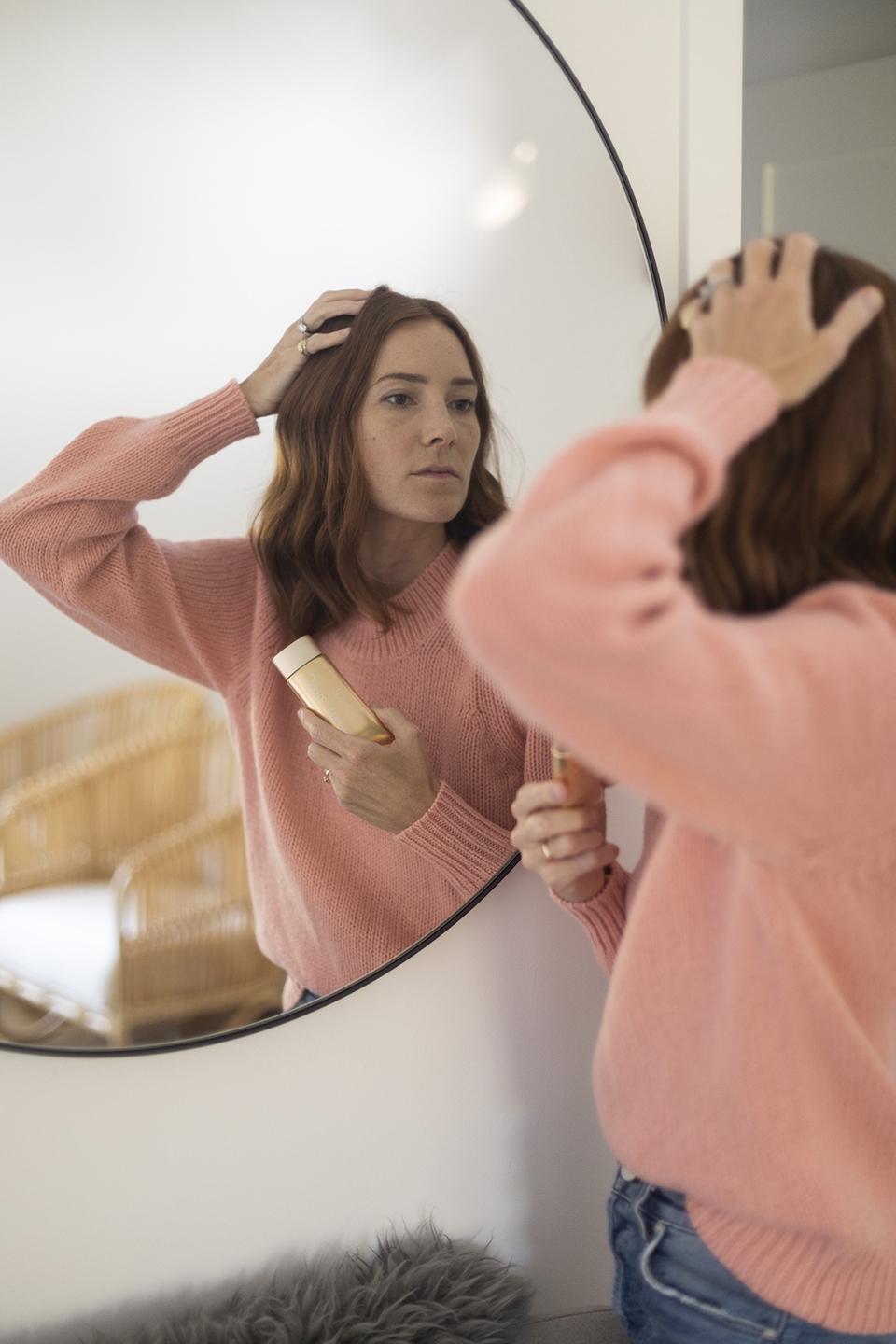 My fall beauty routine has revolved around two things lately: protection (we're still out and about in the sunshine these days) and getting that subtle glow on top of my lingering summer tan. I love trying different products, especially when they're budget friendly so I was excited to partner with Walmart this month to try out some things I discovered from their beauty shelves. 
The first thing that caught my eye that I've always wanted to try is the Jane Iredale Glow Time BB Cream with SPF 25. A few years back I had a bout with dermatitis and the first thing my dermatologist recommended was switching to only mineral makeup. When I turned to my readers for suggestions you guys all recommended the Jane Iredale line as being one of the best. I've been using this product now for a couple weeks and love the consistency and smooth, medium coverage I get with it. 
Next I found this matte putty primer to help control too much shine, which I've been experiencing lately. I put it on underneath the Glow Time and the combo has been giving me the prettiest flawless skin look. Also no more shiny t-zone.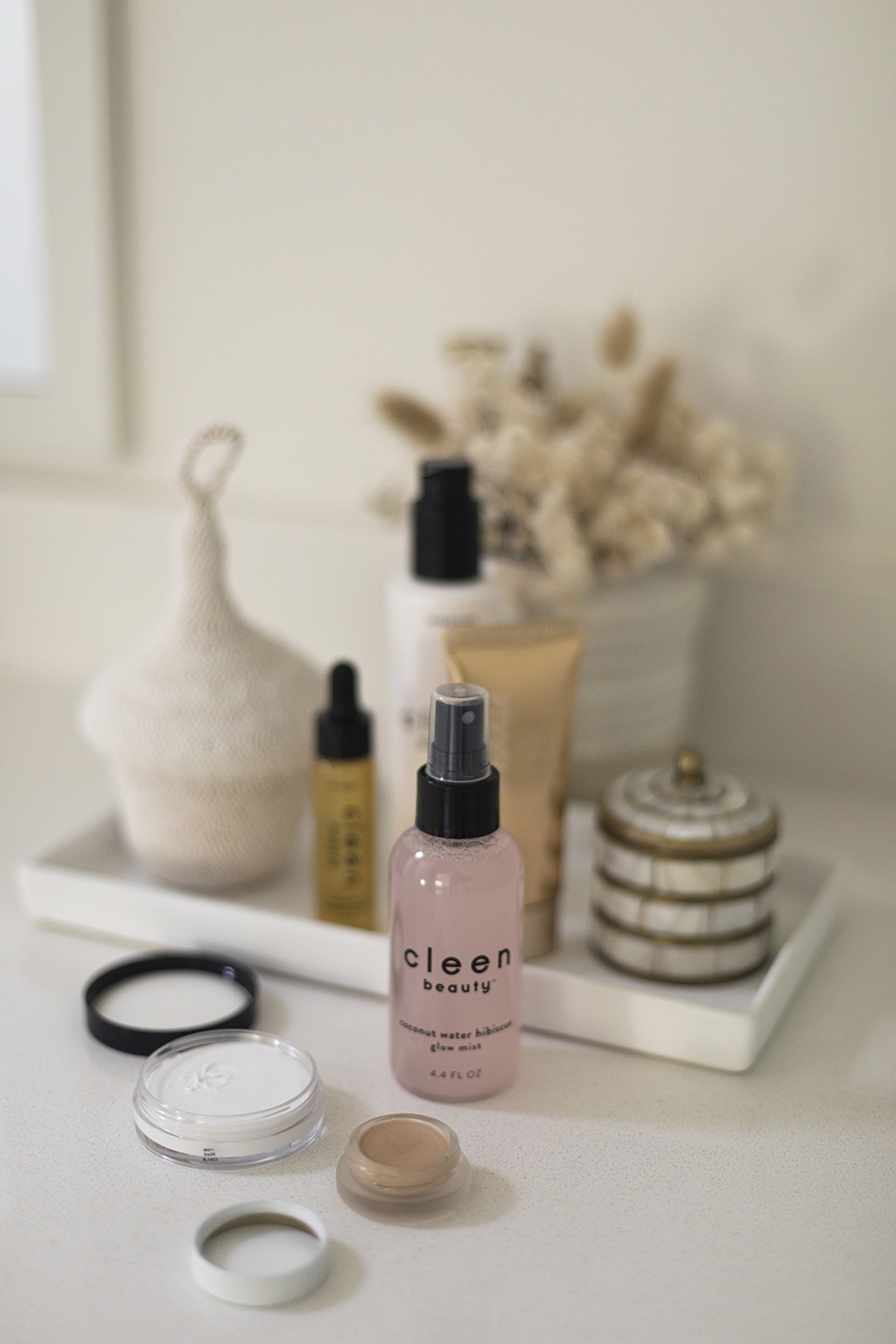 One thing I notice around this time of year is my skin getting dull and dehydrated. I discovered Cleen Beauty—I always get suckered in with the pretty packaging!—which is super budget friendly. I've been using the Vitamin C Papaya Glow Serum at night along with the Rosehip Jelly Cleanser and a moisturizer. The combo leaves me with incredibly refreshed, glowy skin in the morning. I still can't get over that the serum is under $10, give it a try! 
Taking my glow to the next level I dab a little RMS Luminizing Highlighter to my cheekbones (I've been using this one for years!) and mist some Cleen Beauty Coconut Water Hibiscus Glow Mist, which I use throughout the day. 

Thank you to Walmart for supporting this post, all opinions are my own.