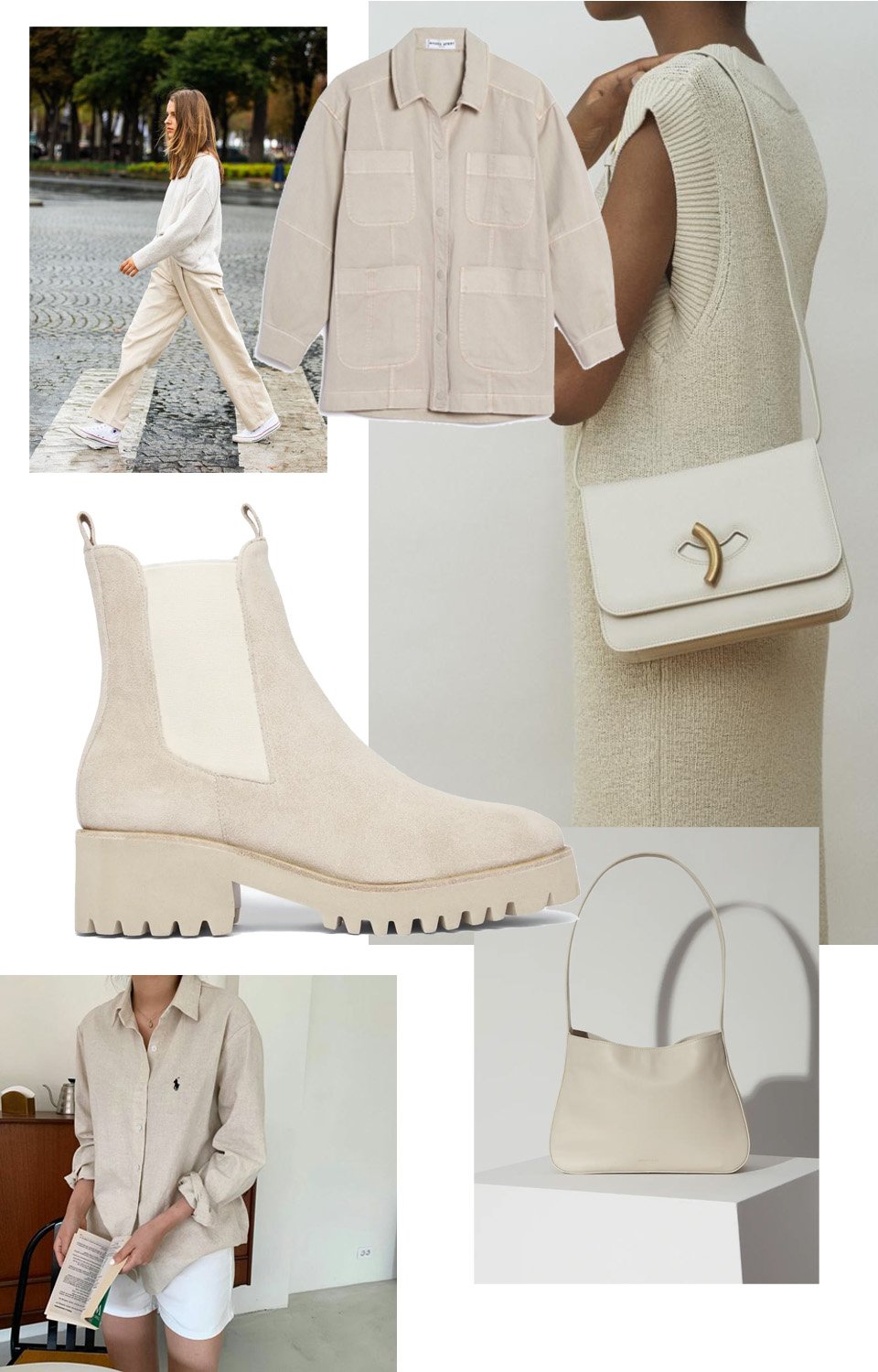 You guys know that I love my light neutrals—hence the Freda x Sam boot—and I've been wearing so much bone, ecru, beige, cream… all the pretty shades in that color family. I wanted to share a few favorite pieces along with tips on how I like styling this palette for Fall. 
There is no exact recipe when it comes to a monochromatic look with light neutrals. It takes a little trial and error to see what things work together and what doesn't. Lately I've been loving a pair of ecru jeans (so similar to the Khaite jeans but less expensive) paired with a chunky cashmere turtleneck sweater, this Little Liffner bag and my Freda x Sam boots. My rule of thumb for different shades of the same color family… light on top, darker on the bottom. Somehow it works! And if what you have isn't working as a monochromatic look, throw in some denim, leather or a black blazer to balance the two-tone shades you might have on hand. 
Which leads me to the other way I love wearing light neutrals—a hit of black (or brown). It's so basic and simple but if you take a light pair of jeans and pair them with a great pair of black boots and a black jacket or camel trench coat… it's so simple yet so timeless and chic. Even just the addition of a black belt can change things up a little. I've been really into looks like this lately.