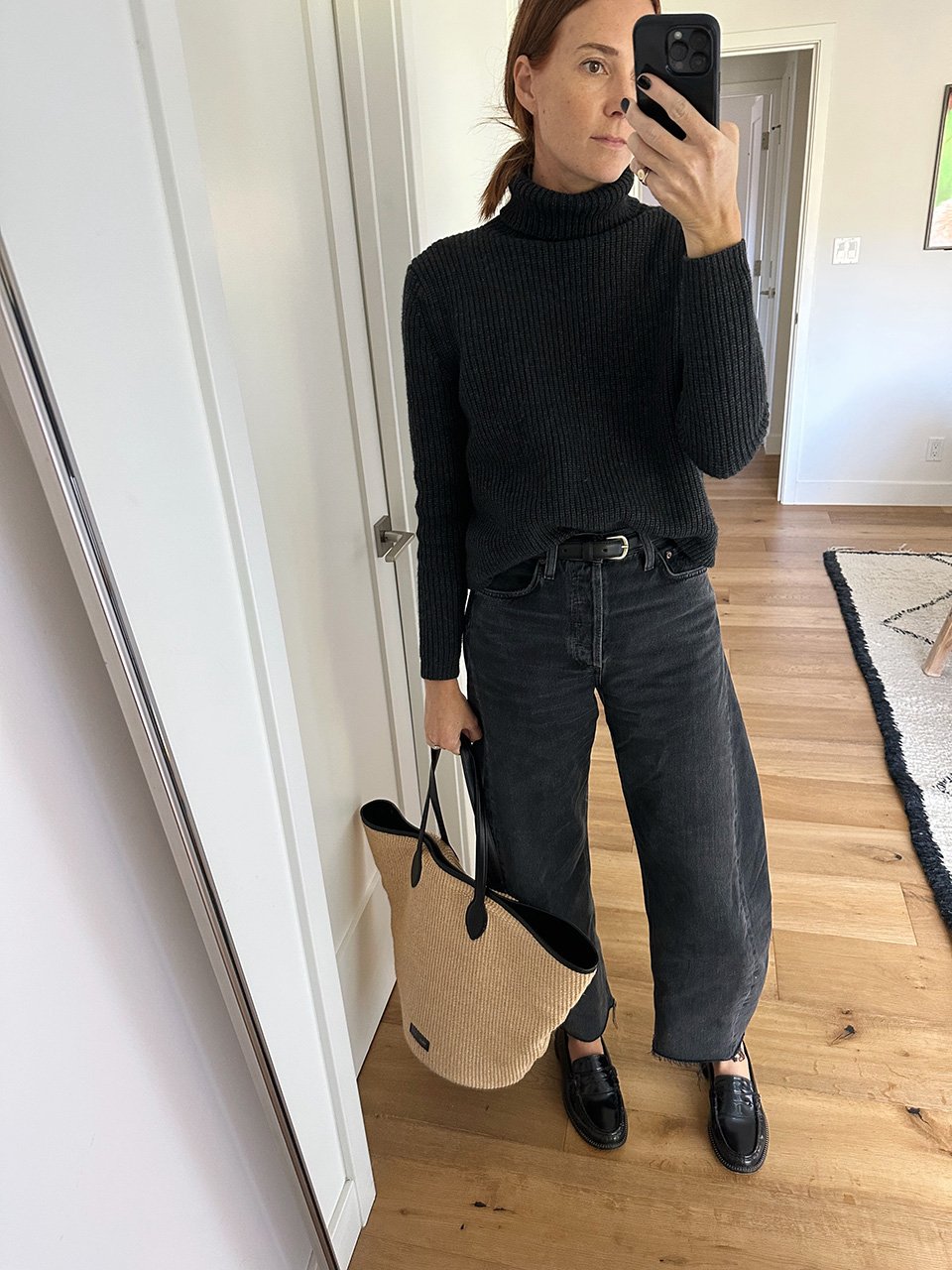 Maybe it's the cooler weather, or that the calendar says November or this picture of Leia Sfez (the chicest in Paris) that made me crave a darker washed denim. Whatever the reason it's led me to acquire a few so I thought I'd break down my favorites for you… 
This pair pictured is by Agolde and a recent favorite. I love the baggy fit and subtle horseshoe shape. Looks especially cool with loafers and ballet flats. If this feels a bit too baggy for you, I also have the tapered high rise by Agolde and LOVE them. They're a bit slimmer but still have that looser fit. And lastly, a Toteme pair I *just* got a few days ago that I'm so happy with. Perfectly relaxed but straight leg and slightly cropped (but not too cropped for my 5'7″ height). 
Sizing wise, with all of these I went with my true size although I do feel like I could size down in the Toteme jeans for a more snug fit but I'm kind of liking how roomy they are. Rounded up all my dark wash finds (some I never clicked to cart that I'm still curious about) and a few things I've been styling with them.