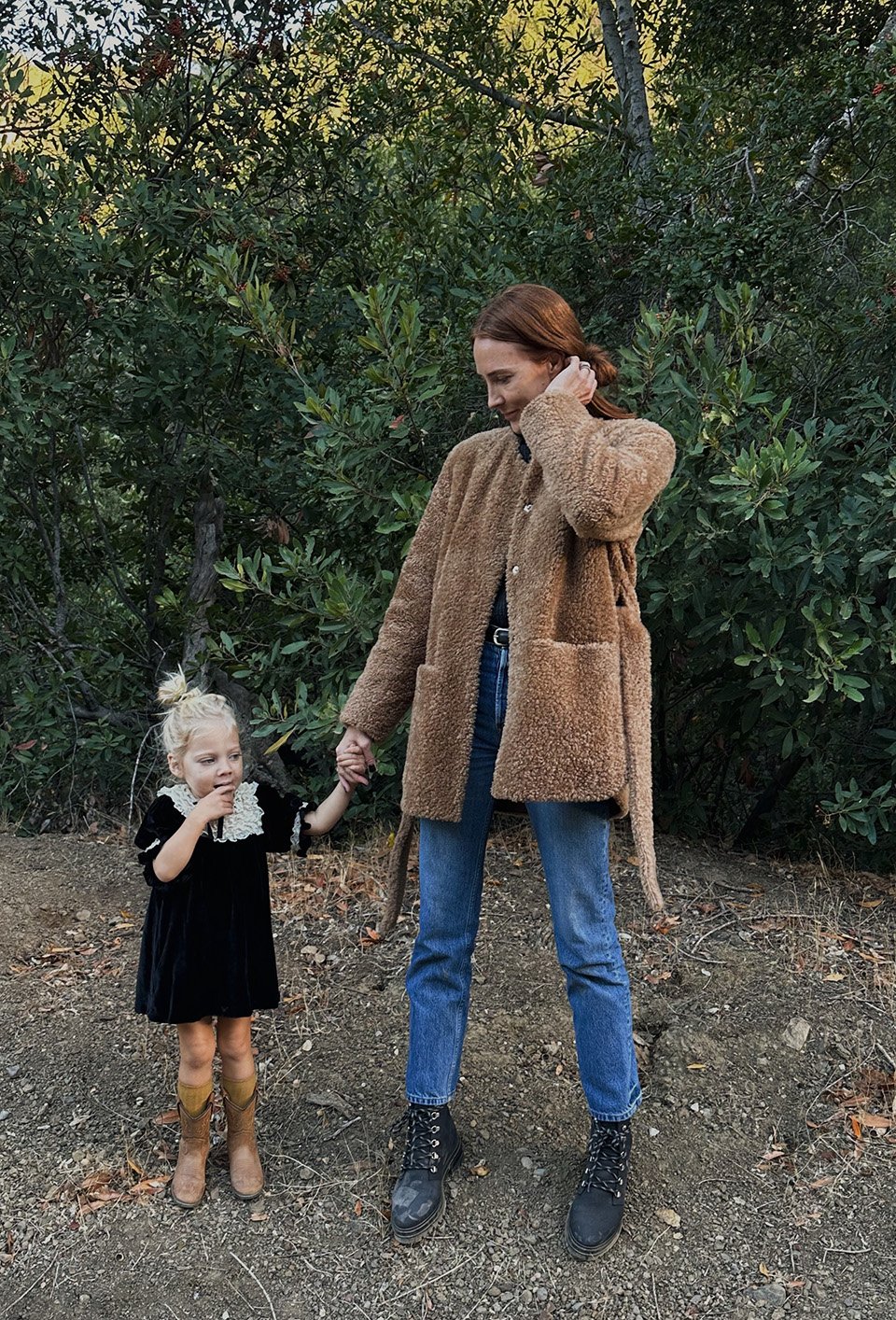 Jenni Kayne is having a Pre Holiday sale starting today (I have a special code for this one… COULDIHAVETHAT20), so now felt like the perfect time to hash out my favorite pieces from the brand. If I'm being honest, I really do live in all things Jenni Kayne because it fits my lifestyle so well and I love that the pieces all have this casual yet luxe vibe—also Santa Barbara in a nutshell. 
We went up to Coldspring Tavern over the weekend and without realizing it, I put on an outfit that was 90% Jenni Kayne—sweater, shearling jacket (a newer version here) and the Mountain boots. The shearling jacket was a splurge last fall and still my absolute favorite Jenni Kayne investment. They came out with an updated version in the same color… shearling shawl coat that looks equally as cool. 
When it comes to Jenni Kayne knitwear, the styles I tell my girlfriends to invest in are the most essential—cropped turtleneck or regular cashmere turtleneck, cocoon crewneck (i just love the slouchy shape) and a cocoon cardigan (cropped if you're a high waist denim girl). I'm a true xs across the board but will occasionally size up to a small if I want a baggier fit. Past knitwear these are my favorite Jenni Kayne pieces… croc loafers in black, satin slip dress (such a good piece for the holidays to dress up or wear casually), Canyon or Mountain boot and of course, the Moroccan slippers which also make the BEST gift during the holidays.
All My Jenni Kayne Favorites 
code: COULDIHAVETHAT20