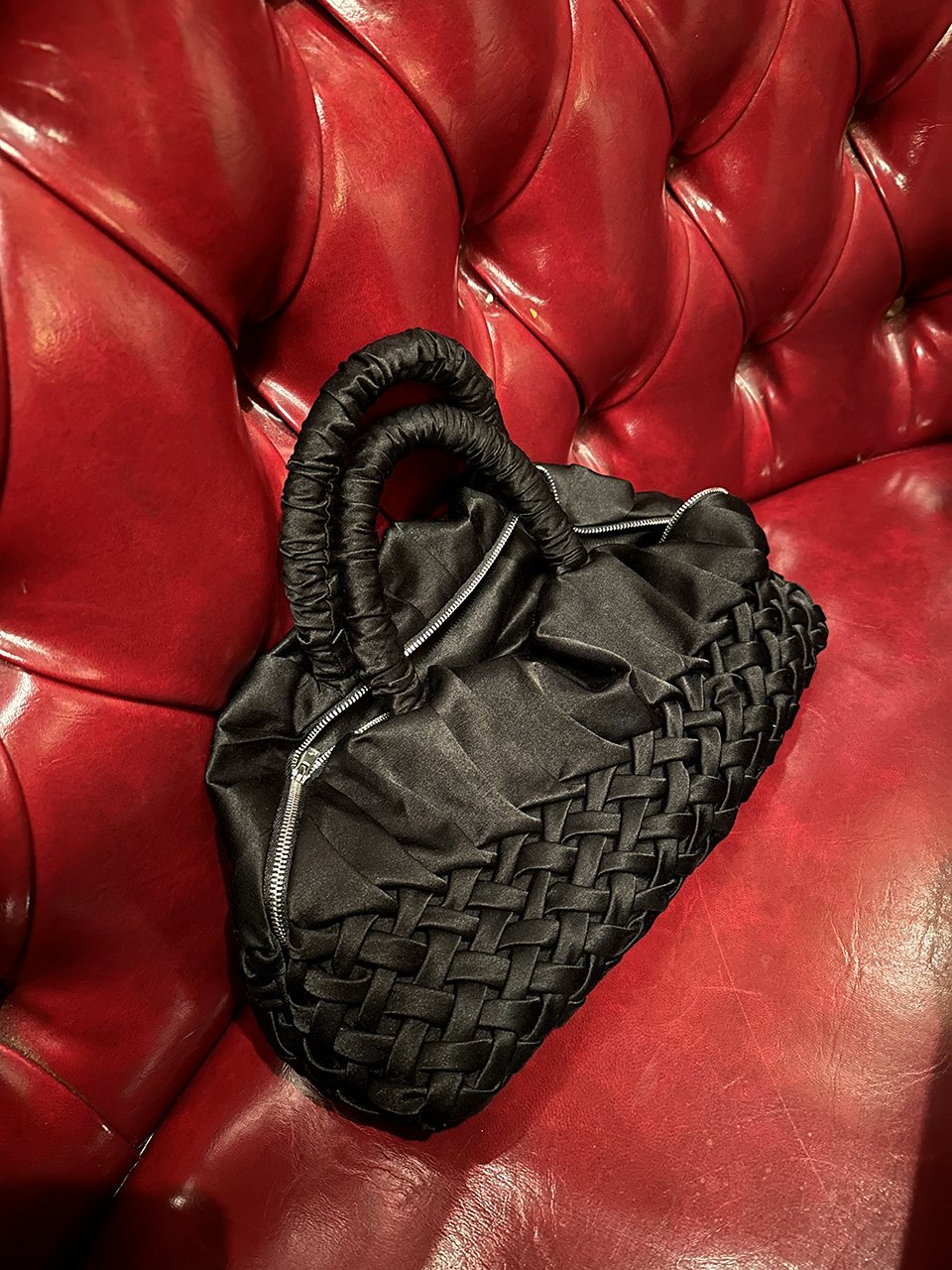 All this Christmas shopping may have resulted in a few new things in my wardrobe—does anyone else have this problem? Also all the fun reasons to bundle up, wear something sparkly and make memories are pleading the case for spoiling myself this month. 
Top of the list of things I wanted to share with you was this Merlette Lune bag that I've been loving. It's made with silk so it has a more dressed up vibe that feels perfect for the season. I think I grab it 9 times out of 10 lately because of the size too, big enough for the things and some crayons for Lila. Overall, I've been loving all things Merlette (specifically this dress) and just can't get enough of the smocking details and interesting silhouettes. 
While I do prefer the warmer summer months I'll forever love bundling up with a beautiful coat. I did a huge wardrobe purge (specifically parted with some winter coats I haven't worn in a couple years) and made room for some new pieces—the Toteme quilted jacket and teddy shearling jacket that I might have to be buried in. The quilted jacket has become my go-to for school drop-offs… somehow makes sweatpants and sweatshirts more elevated and the shearling jacket I've worn to some holiday events over dresses with a knee-high boot. 
Lastly, super excited about this mossy green sequin dress that I plan on wearing on Christmas. 
Hope you all are taking time to spoil yourselves a little this month! xx Sam