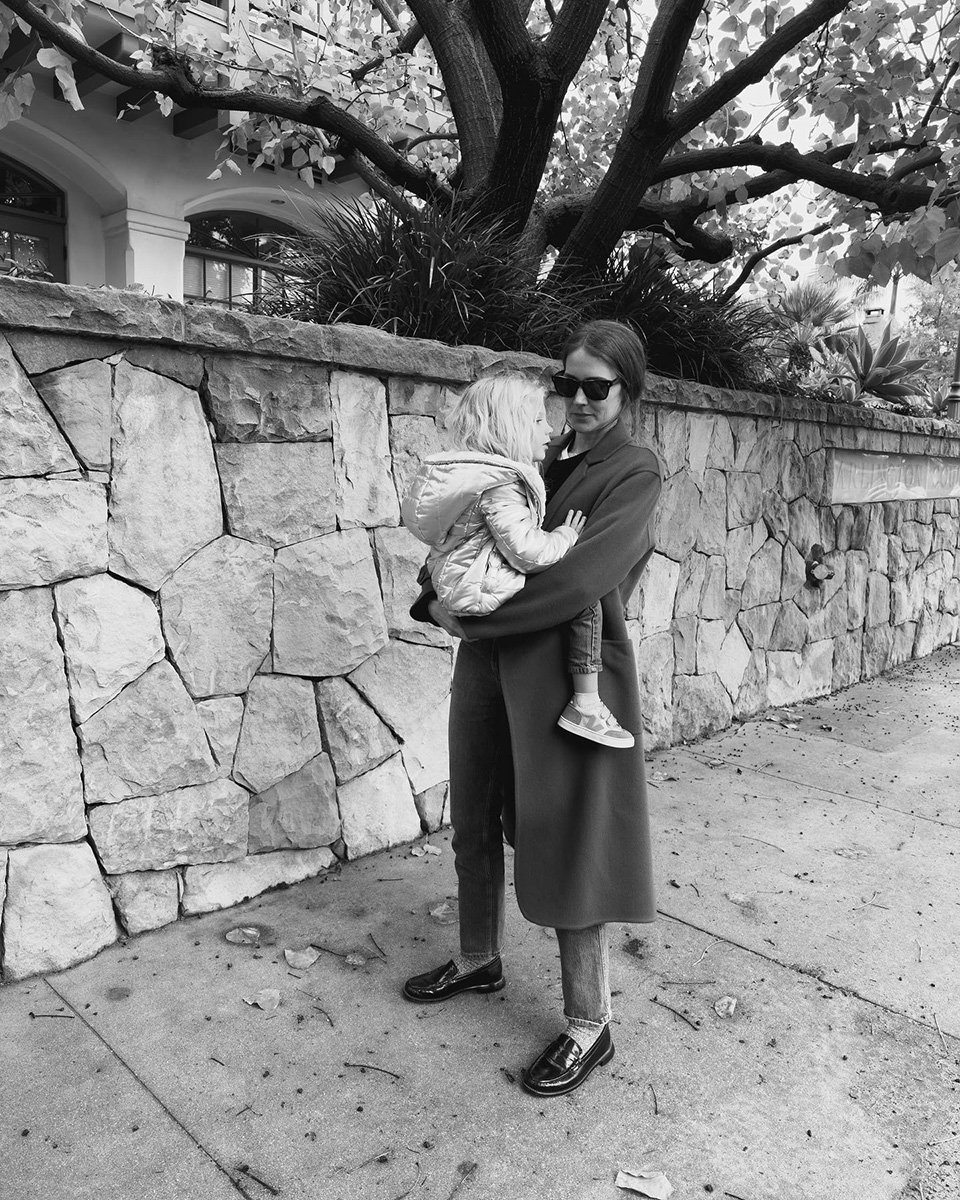 We have had so much rain lately and minus the scary side of these storms in California, they have made for some cozy nights at home that involve a fire, candles lit (quite literally when our power went out) and movie nights with the girls. I found the absolute best guilt-free vegan hot cocoa recipe that I've been sending to all my dairy-free friends some who have in-turn made it more naughty with a bit of bourbon. Highly recommend and kid approved, well minus the bourbon part. 
This stormy month has also been pretty cold for us West Coast gals and I have to say I've been loving the need for coats, jackets and all the layers. My newest addition, this Toteme Boucle coat that is longer than most of my winter coats (which is one of the reasons I got it) and looks so good with my favorite heeled boots that I've been living in since the fall. Also equally cool with sneakers and a baseball cap. 
Side (style) note, while we're on the topic of sneakers, I've come to love a cozy winter sock with loafers or sneakers and ankle grazing straight leg jeans—showing a bit of sock. I may have ordered one too many this season but happy to report that they all have come in handy and given my wardrobe some warm options other than boots. So very California winter. 
Rounded up some things that I've been loving and buying lately. Would love to hear what is on your wishlist these days!