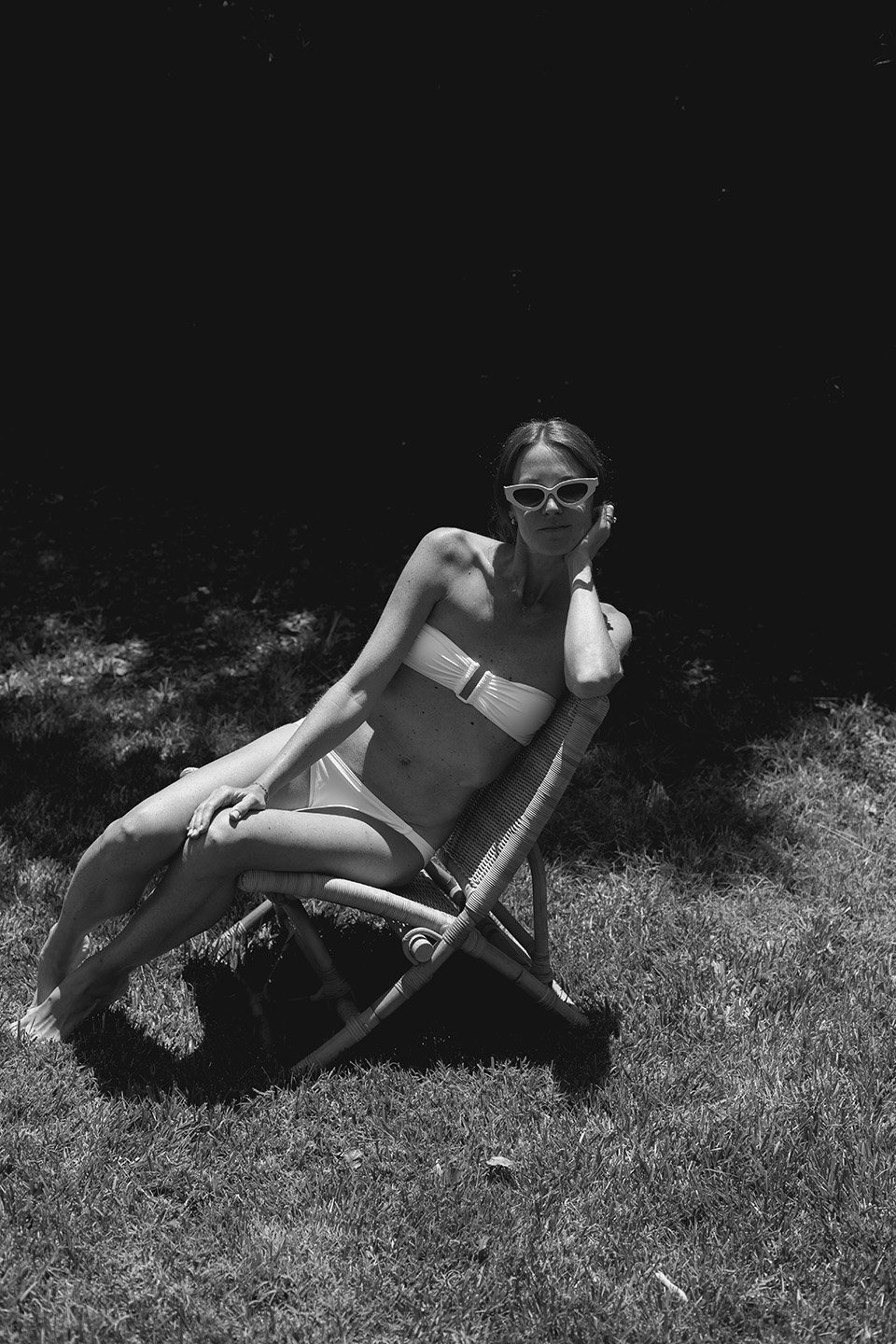 Summer is in full swing here and there isn't a day that goes by where a swimsuit is hanging in the shower to dry and the beach bag is perpetually on hand by the front door. I love this season so much and couldn't be happier to be living in a bikini. So I figured I'd share my absolute favorites I've been living in so far this summer. 
That concept of buy less and wear more couldn't ring more true with an Eres swimsuit. I have two I've been wearing consistently this summer—this classic triangle bikini in black and this bandeau in white. The quality of the fabric feels amazing and also lasts, I had two in the past that I loved and wore for nearly ten years. I also find the fit to be perfect on my shape (normally a size 38) and reach for these especially for that reason. This rust colored one piece is on my wishlist. 
My other favorites have been from Marysia—which I'm excited to share I have a code for you to use—SAMANTHA15. Another brand that I've worn for years because the fit and quality is so good—I even wore these suits through both pregnancies! I love the one shoulder Santa Barbara Maillot which I recently got in silver (more on my silver obsession this summer later) and have in white. Often times I'll throw on a pair of shorts with this one-piece style as a daytime summer look, especially great on vacation. I also got this lilac terry cloth set by Marysia that has been so fun to wear this summer over bikinis. My other go-to Marysia style has been this triangle bikini that comes in the prettiest limoncello color. The stitching detail makes it special and I normally don't go for yellow shades but this one is buttery and perfect. 
A new to me swimwear brand that I've fallen in love with this year is Anemos. So much so we decided to carry some of their pieces on Wrel for Summer and I'm living in this one-shoulder one piece this lately. The fabric is incredibly soft and the fit is perfection.