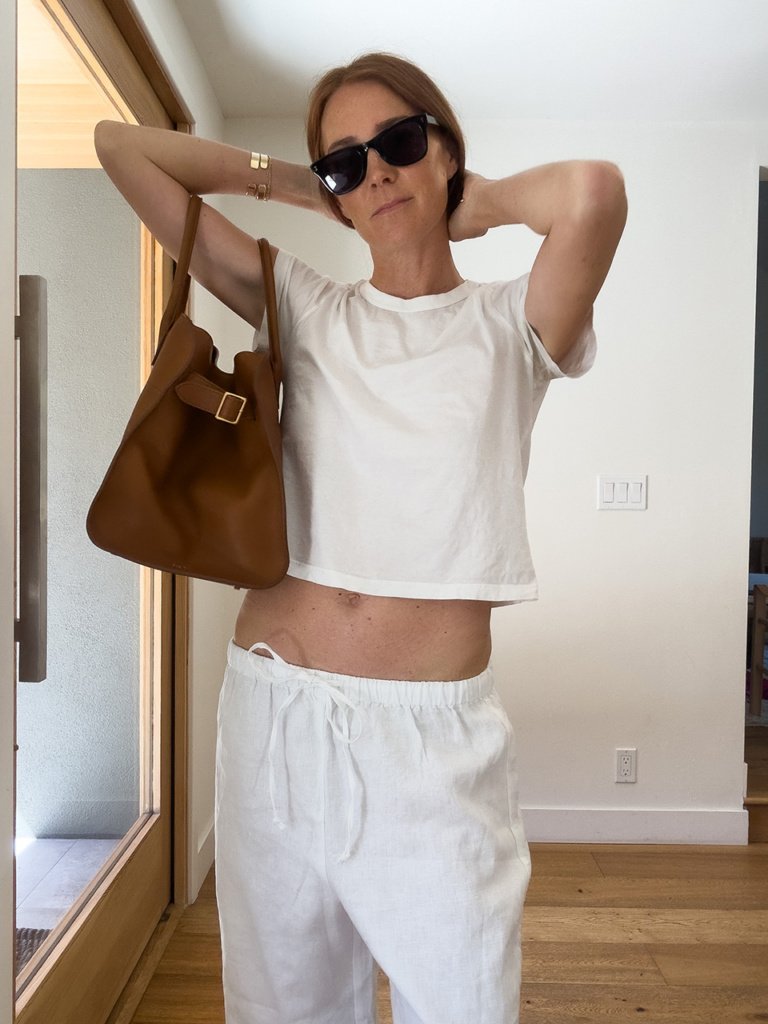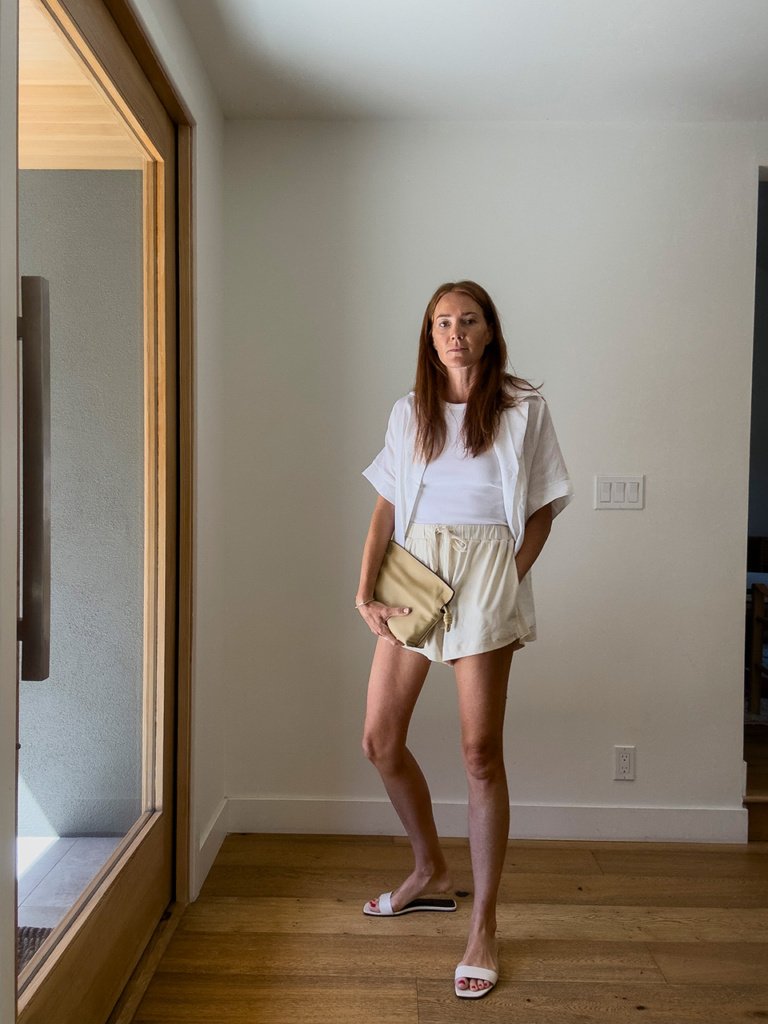 The temperatures have officially reached that summer high around these parts and I'm finding myself reaching for the breeziest, easiest pieces to wear. Also discovering a few things I was lacking and coveting. Linen pants being one of them I found this pair by Reformation and bought them immediately. I've been pairing the most basic of tops with them (this tee, my favorite Redone tank) and loving a sweater thrown over my shoulders for the evenings. Also they work so well over a swimsuit (seen here).
Turns out I love a drawstring for summer… I got these shorts as well that I've been living in (any pajama short would work here like this one or this one) paired with a basic tee and oversized button-down (my absolute favorite denim one from Ralph Lauren is a mainstay in my wardrobe). I think we all need this white linen pair that's under $200. I got this white linen one I'm wearing for Mexico and it has such a great billowy shape in the back (an under $100 find too). Also great over swimsuits for a vacation. 
The quintessential white cotton dress has been on my mind as one of the best options for a hotter than hot day. I spotted this white crochet dress the other day and it's still in my cart… I love the skinny straps. If you're looking for something with sleeves but lightweight, this one would be perfect. Also this strapless gauzy dress could be so cool with a low bun and chunky hoops or summery shell earrings—a low bun in the heat always. Tunics are one of those no brainers for summer, so good over a swimsuit especially a button-down one like this, which gives you a few styling options—that color detail is really calling to me. 
Lastly, I can't be bothered with anything but slides and sandals these days, ok maybe my fun shiny silver sneakers but that's it. These Row sandals were hands down a favorite purchase this season and there is something about a classic flip flop for summer. I love this more dressed up gold thong sandal that feels like the perfect dose of shine for a simple sundress and this barely there braided and more bohemian sandal. More favorites below for these hot summer days!