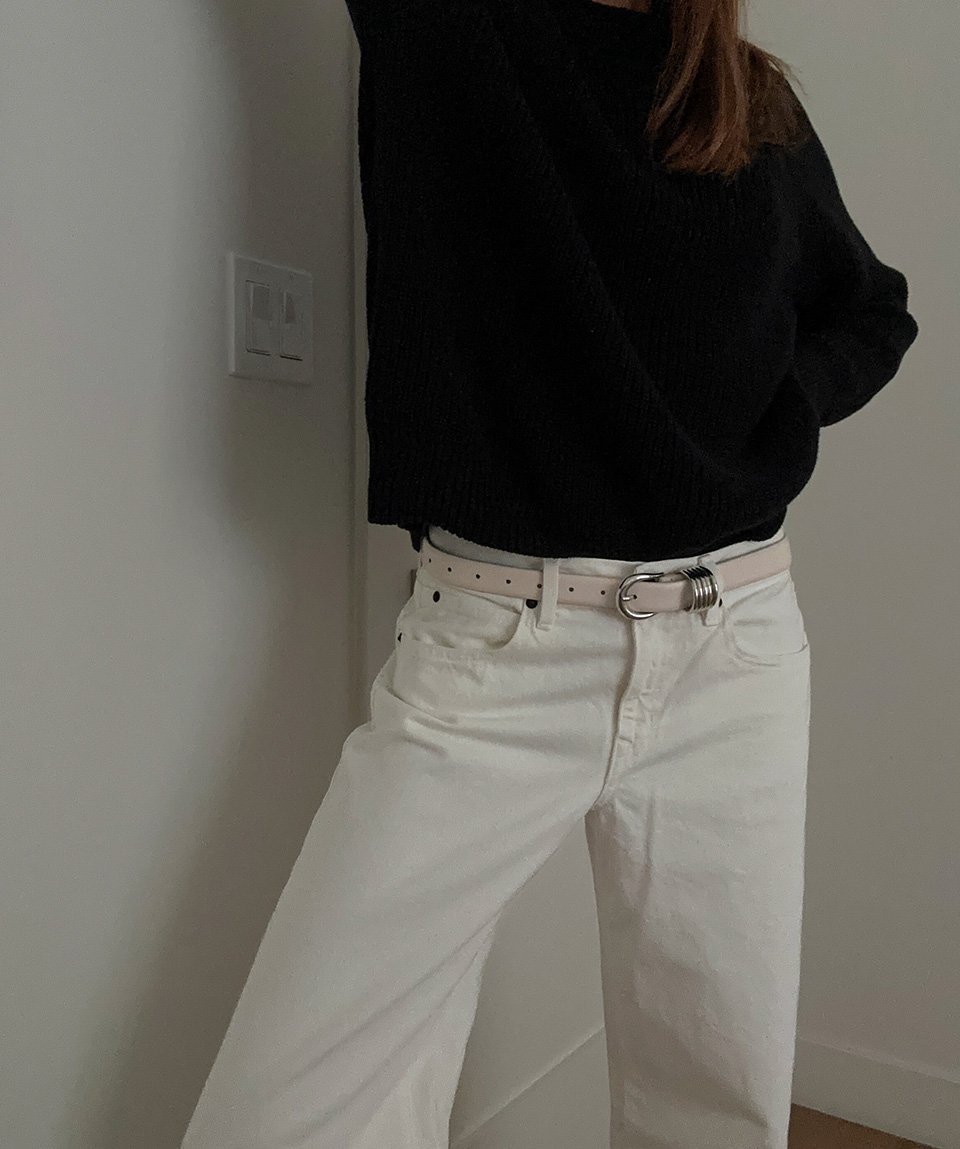 Denim. It's the first thing I reach for 90% of the year, the other 10% that I don't is usually summertime—currently living in pajama or boxer shorts. Now is about the time when I start getting excited to put a pair of jeans on, can't say that I'm all in for Fall just yet but I'm ready for my jeans. It's also so inspiring when they start flooding the stores, fresh washes new styles come this way. 
The first pair I've picked up for fall is this white wide leg jean. Something about the white jean feels like the perfect transitional piece. You can throw on a blazer or a black sweater and it can feel like that perfect in-between happy medium. I went up in size with these and I just love how they hang low on my hips. So excited to pair with this Khaite belt and all my cozy knits. 
You guys know I'm a big lover of vintage Levi's so when shopping for denim that is the first thing I look for is a cool wash with that straight leg vintage-like fit. This pair caught my attention as well as this pair. I have become such a fan of the horseshoe shape (which I think works so well with short and tall frames). 
As far as brands go, these are my go-tos: Redone, SLVRLAKE, Citizens of Humanity, Agolde, Khaite and Levi's. 
Fall Denim Edit: