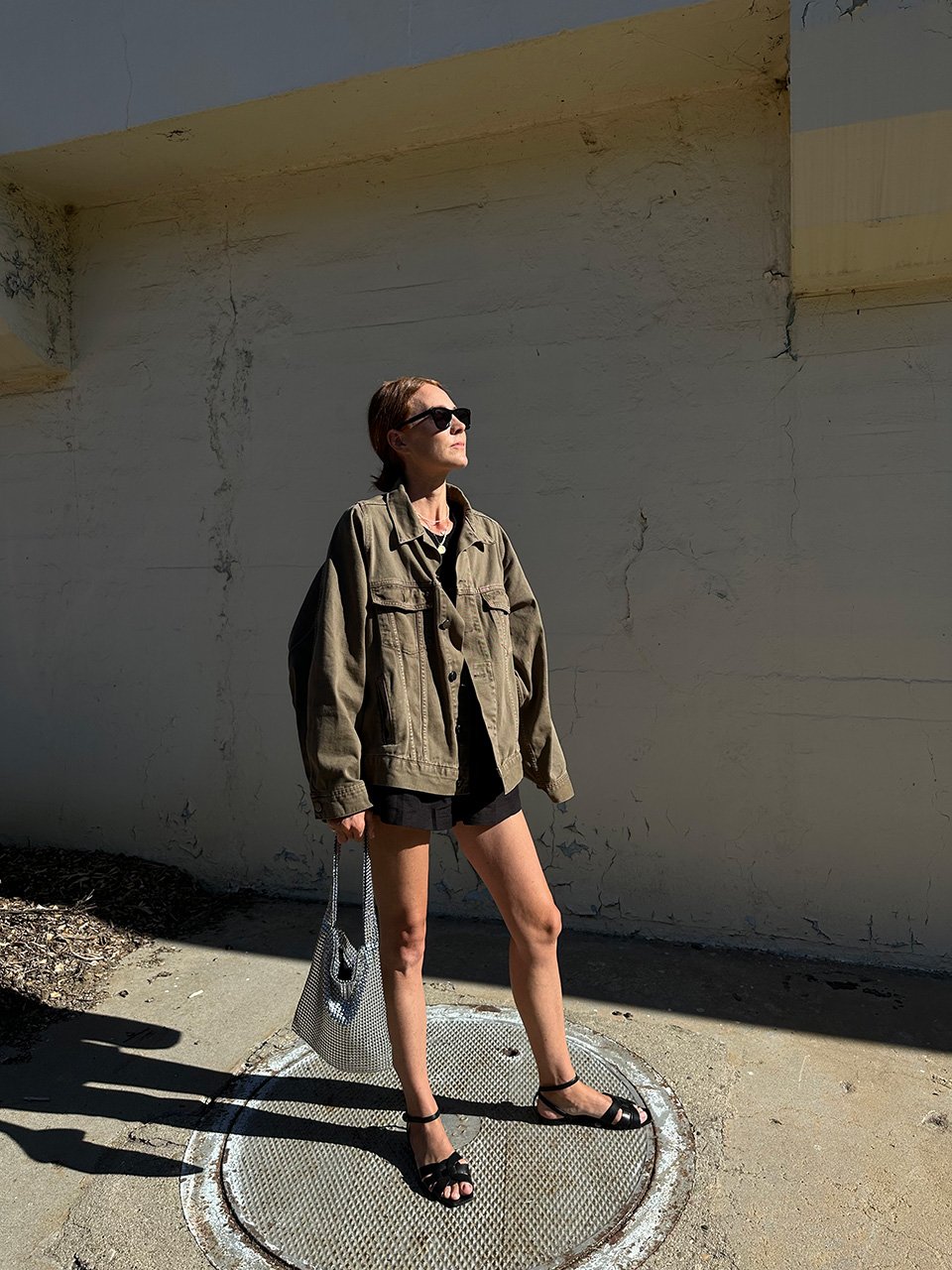 Shiny silver things… if this is a trend than I am on board. Lately (and by lately I mean all summer long) I've been really into a shiny silver accessory or shoe in the mix. Feels like something I will keep up well into September as it's been adding a more playful vibe to my wardrobe and otherwise "basic" favorites. 
I think what kicked it off was spotting these amazing Wales Bonner silver sambas that were more like mirrors on your feet. I ended up getting this less expensive pair from Onitsuka Tiger—it scratched the itch for sure! I wore them all through the summer and then got this Paco Rabanne bag that took my silver disco vibe to the next level. This bag is so fun and I just love wearing it because oddly enough it works with so many looks in an unexpected way—loving it with this oversized denim jacket. Side note, this bag comes in three sizes, the one I have is the medium and the hardest to find but Mytheresa currently has it and to me it's perfection. 
Rounded up some favorite metallics as I've been seeing quite a bit of gold around lately too, equally love a shiny gold in the mix too.