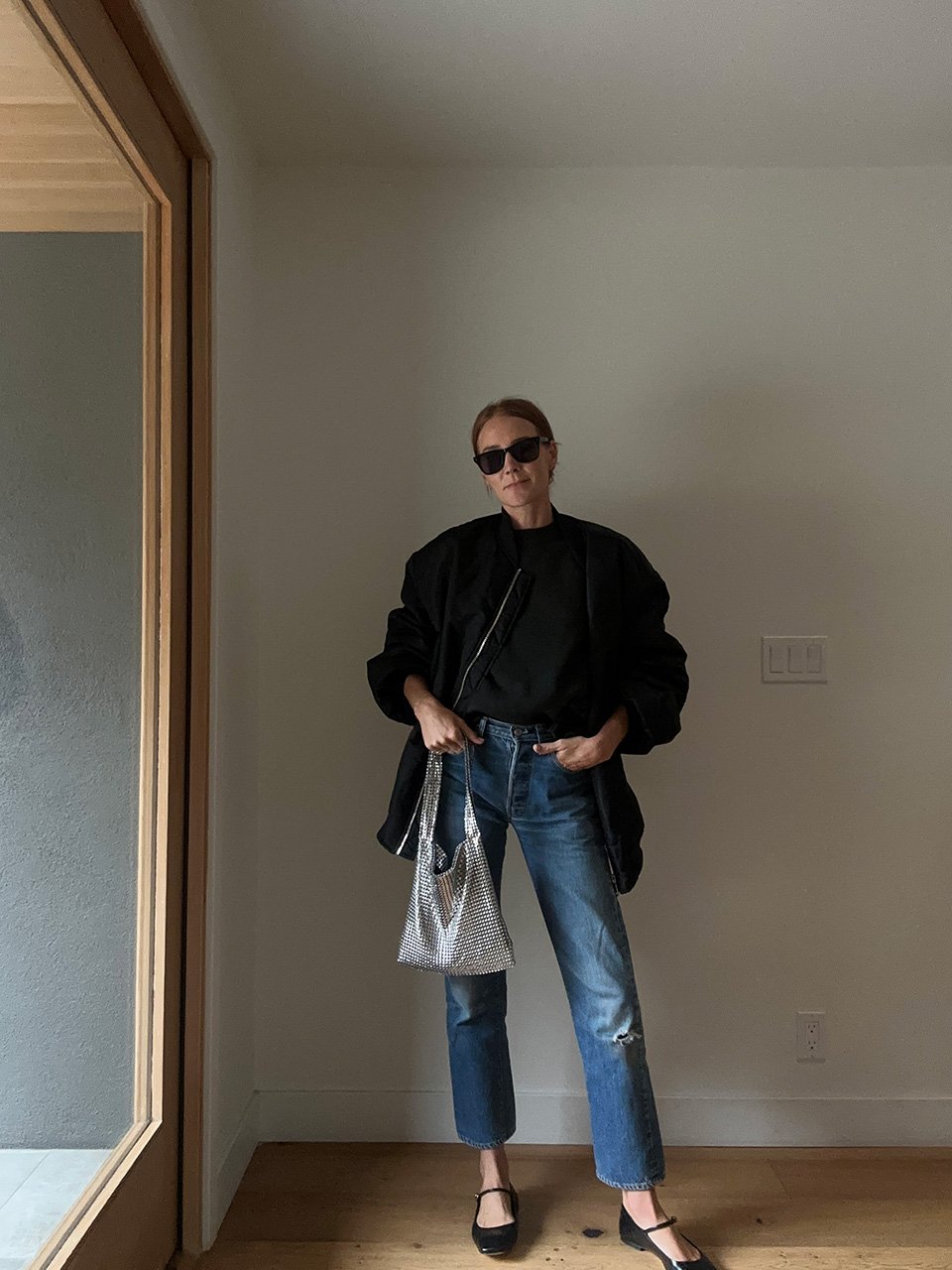 Last weekend I spent the majority of our time in a bikini at the beach because it was SO HOT and humid. This week, dare I say, it kind of feels like Fall with foggy cooler days that are starting to get darker too. Enough for me to start wearing some of my new Fall things and enough to spark a bit of enthusiasm getting dressed lately. I won't be fooled that Calfornia summer is over (we know how the story goes) but right now I'm embracing this Fall(ish) weather. Some things that I've been excited about lately… 
This oversized bomber jacket that I wore for an hour the other morning before I realized it was too soon (sweating)… but I love it with a favorite pair of vintage jeans and these new Mary Janes that have a slightly square toe. Also love how it pairs with my favorite slinky Paco Rabanne bag. Another way I've been dressing for these semi cooler days is wearing cardigans and light sweaters as tops… this grey/blue cardi from Doen has been my favorite (I sized up to a medium for a boxier fit) and this perfect black cashmere v-neck that I'm convinced everyone needs as it's such a great layer—use my code for that one, Samantha15! And in that same breath (and code!) this gray sweater I've been layering with a white tee underneath and love that bit of white peeking out—the start of that Fall layering. Love it with these deep navy cords I recently got.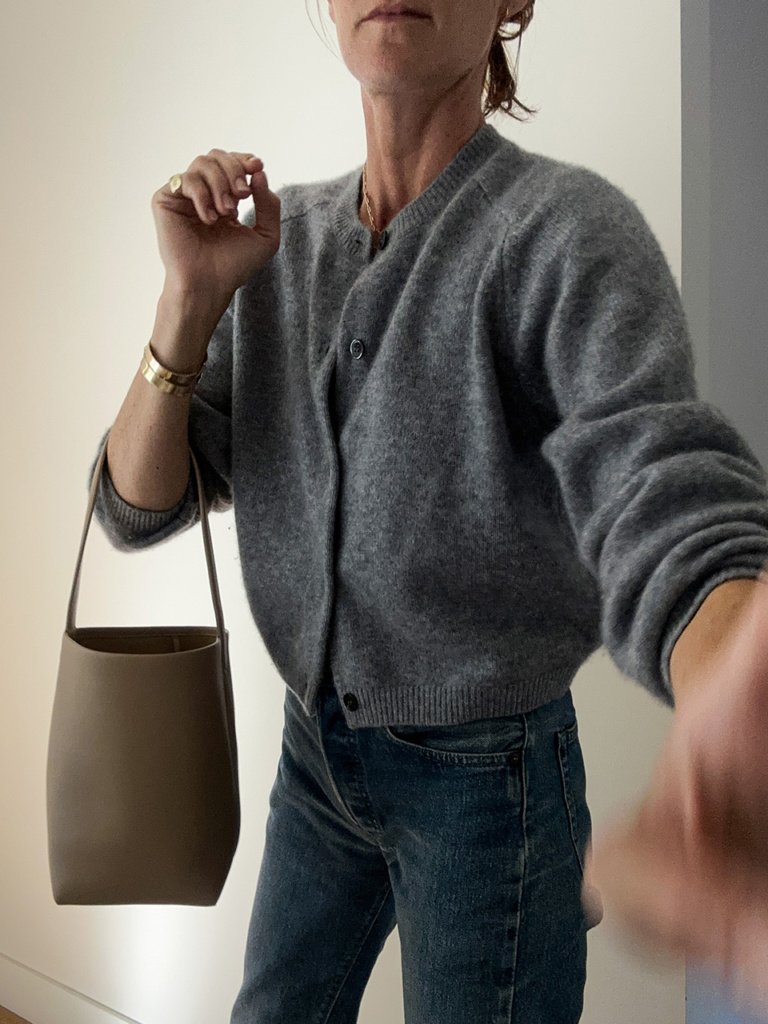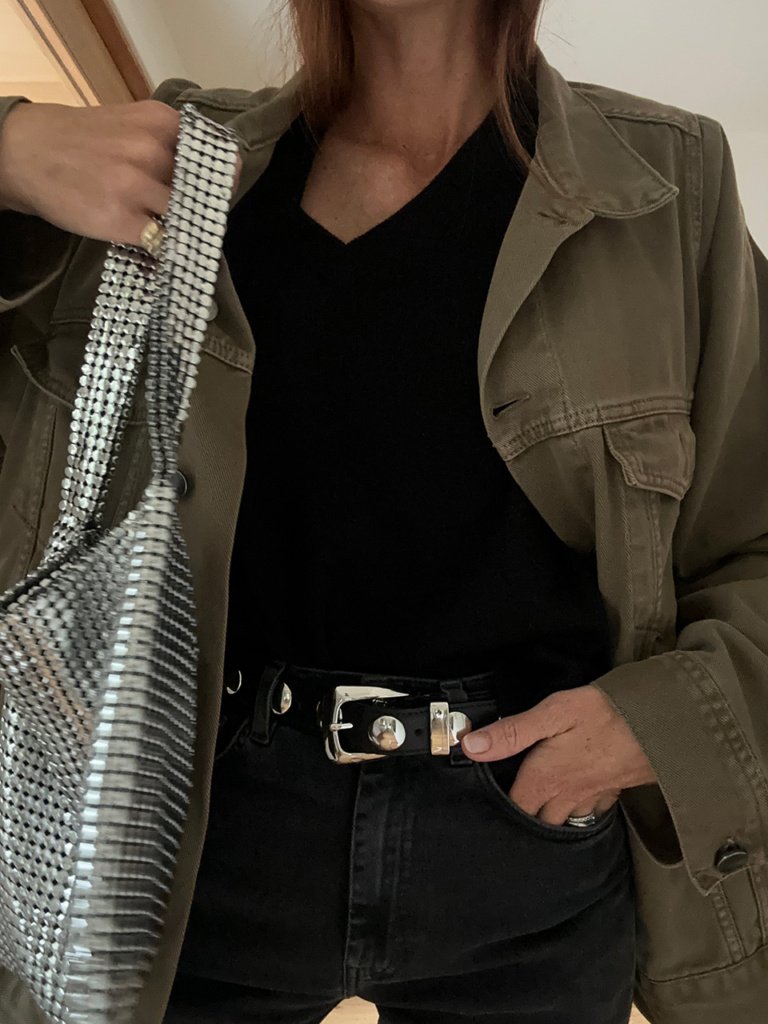 I officially put my favorite straw tote away and have been relying on this small park tote… the sand color feels like a good transition and I love the way it pairs with grey. I've been bouncing between two bigger bags for days that require alllll the things… this black tote and this caramel brown one. I also think this one is so special and it's under $500. Also finding belts to be a handy way of making some looks feel a bit more "Fallish" and add a little something extra—like that tough girl studded vibe. I have this Janessa Leone one in both black and brown and also this style by Dehanche (use code "Samantha" for 20% off) that I've been wearing the most. Of course this studded Khaite belt can make any basic look feel special and while I'm on the topic of cool girl favorites, this leather jacket has officially been re-emerged and I'm so excited to wear it. 
One last thing before I sign off… I purged my bathroom drawers (same day I took to my closet) and gosh it felt good. I have some new things I'm using on my skin (I get notoriously dry at this time of year) like this IS Clinical moisturizer and a new retinol as well as a lip liner that I'm convinced is the best nude (color is Nudist) in all the lands… leaning on those little things that can perk you up on days that feel blah.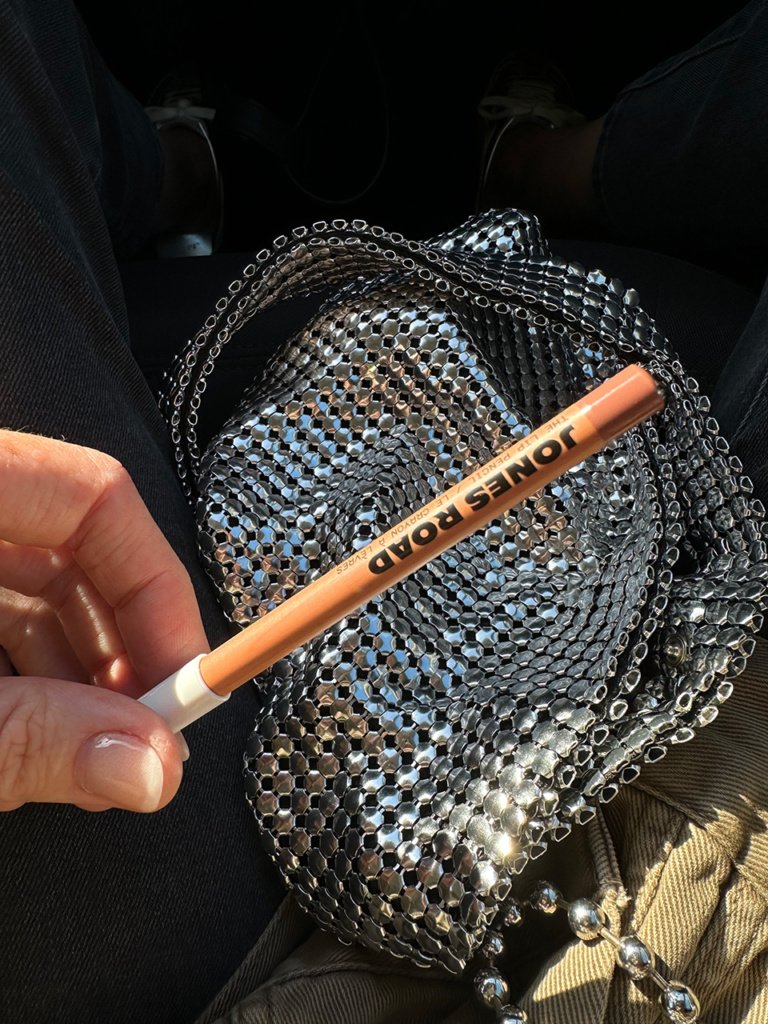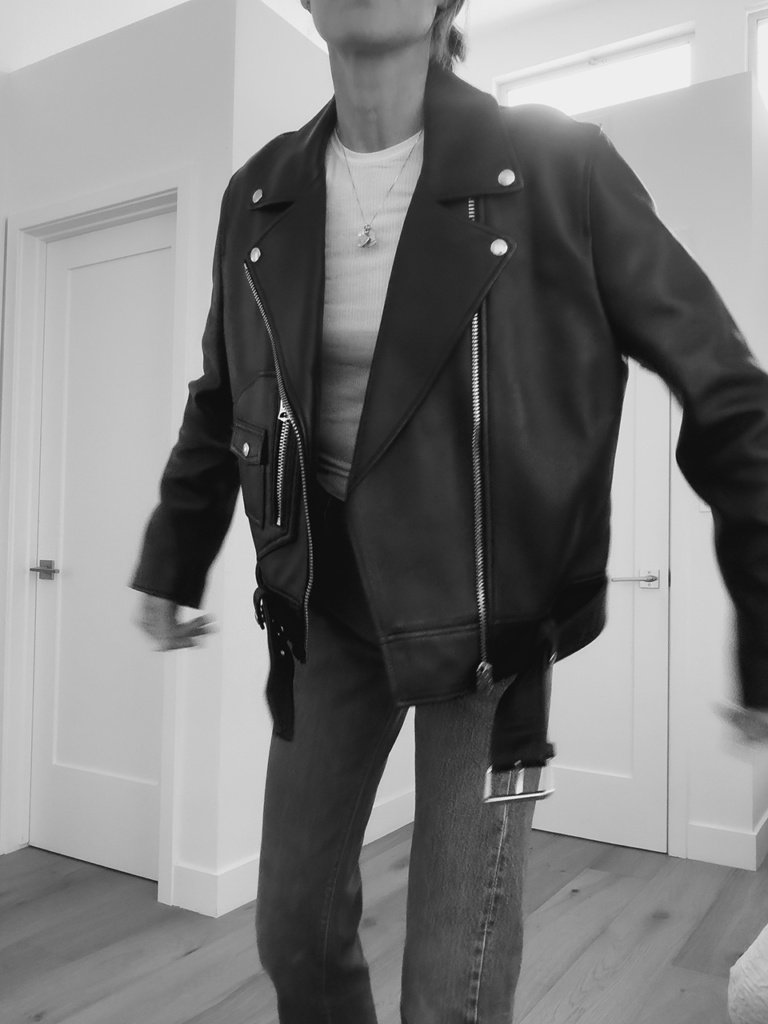 Favorite things I've been wearing…