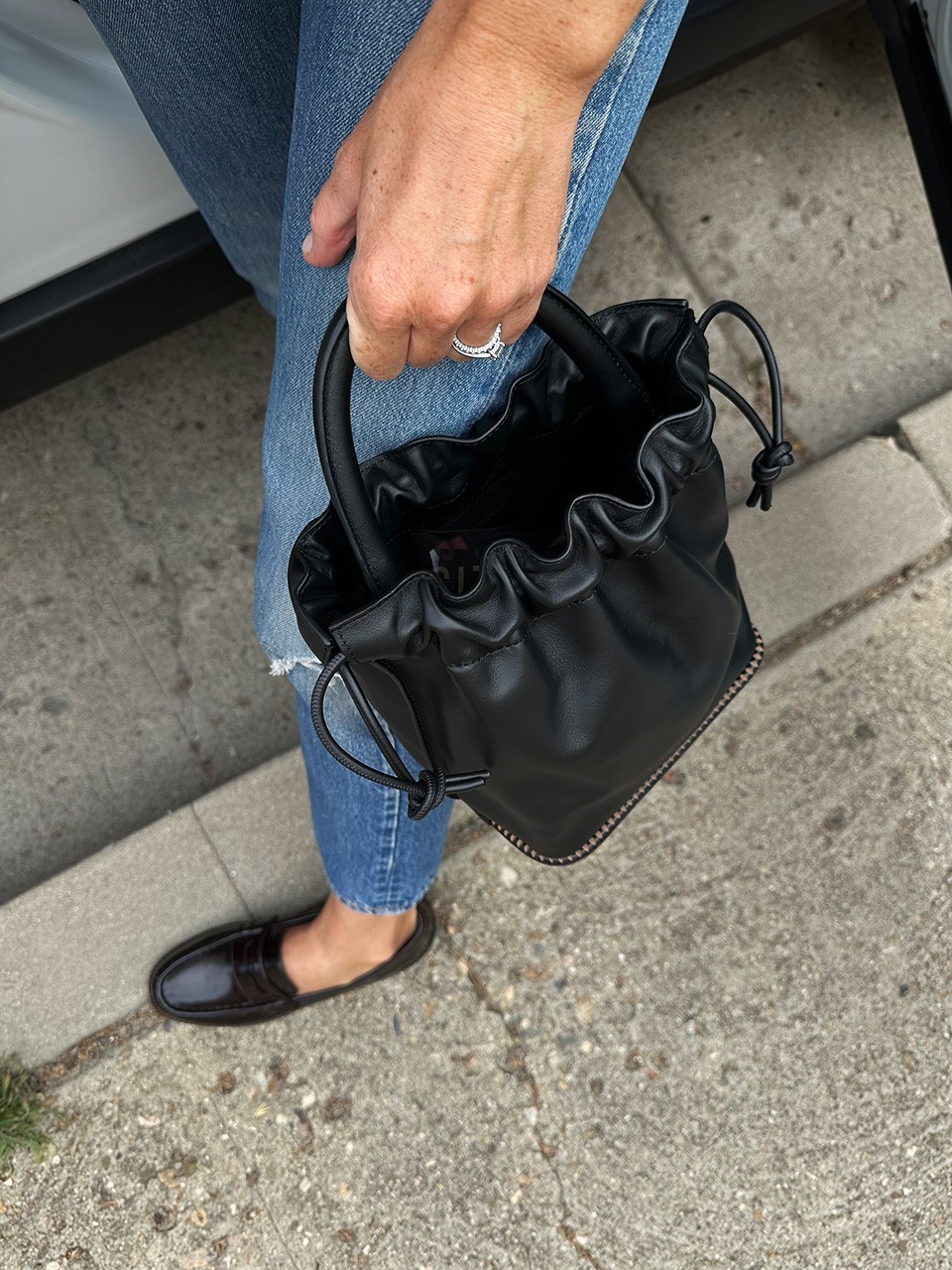 I've been wearing Freda Salvador shoes for nearly ten years now, I still have and wear my OG boots which is a testament to how thoughtfully crafted all their shoes are—not to mention comfortable. Last Fall (and now this current Fall) I basically wear the Elba penny loafers nearly everyday and of course my favorite Sam Boot for those days a cream chunky knit is on the menu and as the days get cooler I'll most likely be living in the Emi Lug Boot (an instant cool factor for any cold weather look).
With a closet full of Freda, you can imagine my excitement when I heard they were releasing a collection of handbags this season. I am here to tell you, they're just as good as the shoes! I got the Ruby Bucket Bag and the leather feels so luxurious, the straps, size and functionality of it is just perfect. Fits the essentials and then some and has a flat base so it doesn't fall over when you set it down. Next on my wishlist from their handbag collection is this adorable silver pouch. Craving all things silver lately! 
15SAMANTHA for 15% off at Freda Salvador!