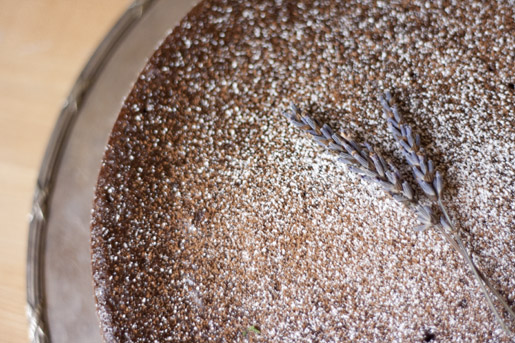 I'm a lover of just about anything that has to do with chocolate. In fact, I'm not sure I live a day without having just a little bit (or sometimes a lot). The beau's mom taught me how to make this Chocolate Soufflé Cake and it never fails to impress at dinner parties. I have to convince people that it's not store bought. And the best part about that? It's actually a fairly simple and easy recipe (see below).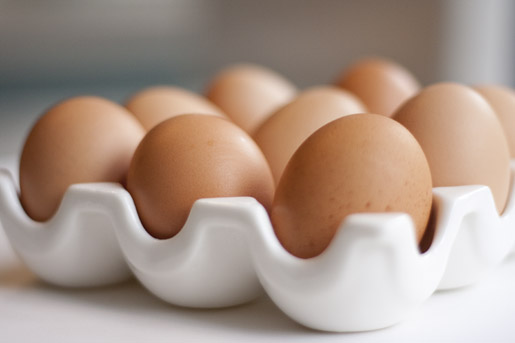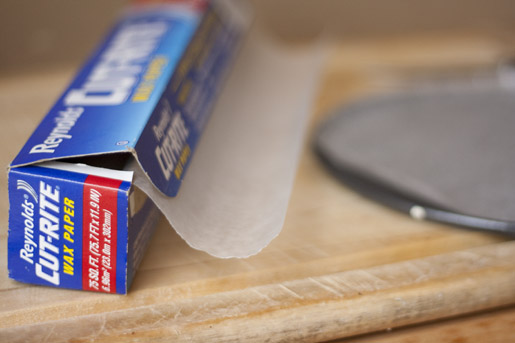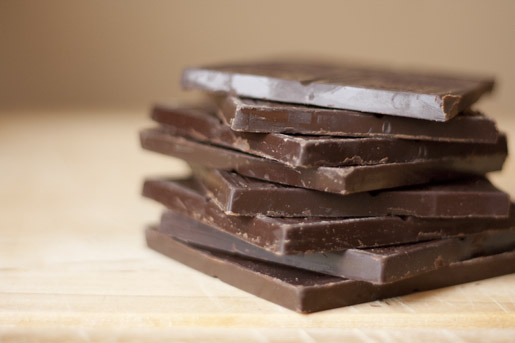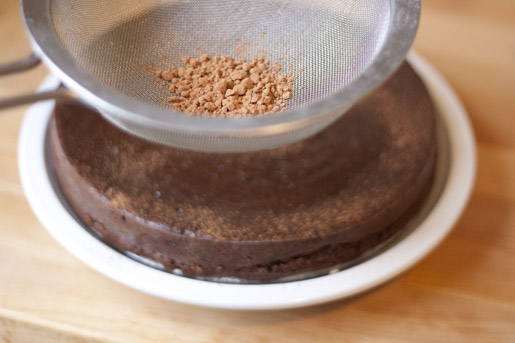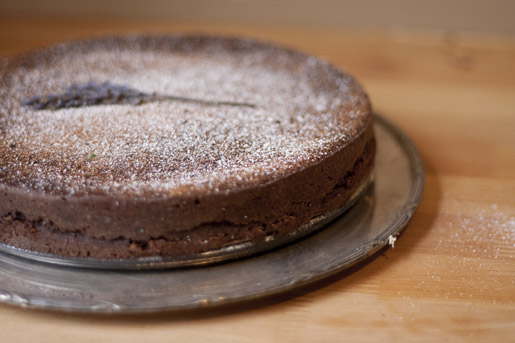 Chocolate Soufflé Cake:
9 eggs • 1 lb. chopped bittersweet chocolate • 3/4 sugar • 1 c. butter • parchment (or wax) paper • cocoa powder • confectioners sugar
Melt the butter and chocolate over low/medium heat. Stir occasionally. While chocolate is melting separate the egg yolks and whites in two bowls. Beat egg yolks with 3/4 c. sugar. With clean mixers beat the egg whites with 1 tablespoon sugar until fluffy with *peaks. In a large bowl *fold 3/4 of the melted chocolate/butter mixture with the egg yolks and a third of the egg whites. Keep folding in ingredients until mixed. Pour into a greased and floured spring form pan with parchment paper lining the bottom. Bake at 300º for 30 min or until the sides are firm and the center still jiggles. Set aside to cool. Once cooled sprinkle cocoa powder and confectioners sugar on top (TIP: Put the cocoa and sugar in a mesh strainer and tap over the cake. It will give that professional look).
*Cooking terms always intimidate me and turn me away from recipes if I don't know what they are, so here's a little translation. Peaks: when you beat the egg whites long enough that it forms mini peaks on the surface when you lift the mixers out. Fold: a type of mixing. Instead of making small circles or beating, you make a wide circular motion folding the bottom mixture to the top (TIP: I like using a wide spatula).