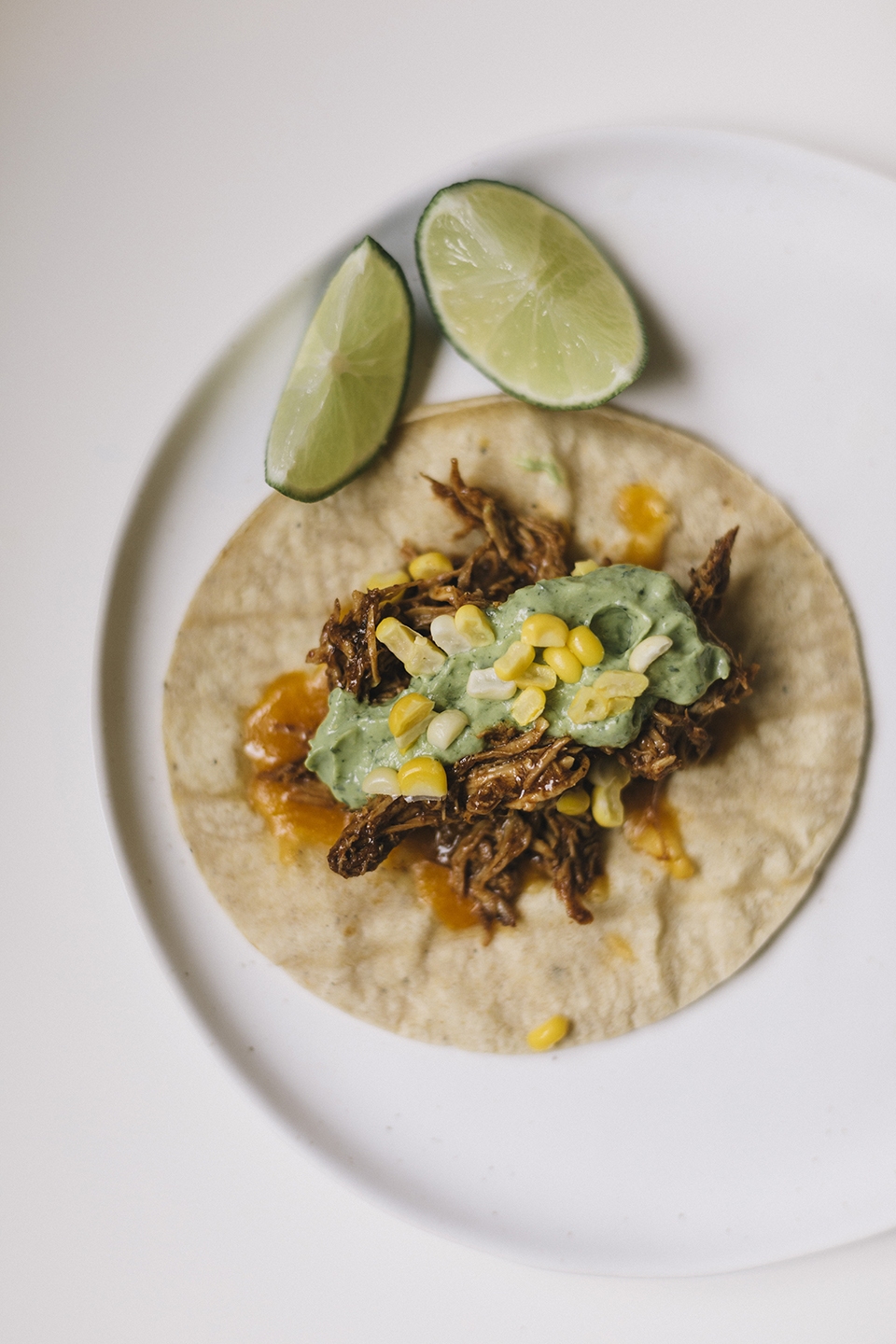 Lately we've had nothing but that sweet summer heat and it's been inspiring all the summer food cravings. I reach for easy quick recipes on days like this because no one wants to be stuck in the kitchen with a multi-step meal on a beautiful hot day—plus the heat has a way of making us all a little lazier! I did a some research and found a few dishes and desserts that have been hitting the spot lately.
1.
Instant Pot BBQ Beer Pulled Chicken Tacos with Ranch Corn Slaw (pictured above). So easy, so delicious and we had left overs for two days afterwards.
2.
Honey Lemonade Popsicles with Meyer lemons from our tree. The next best thing to homemade ice cream but ten times easier and refreshing. I crave these popsicles.
3.
Corn, Avocado and Tomato salad. The most simple recipe I've been making on the regular lately and you can really make it your own with different ingredients or altering the dressing to suit your taste.
4.
There is really nothing easier for a summer dessert than grilling (or roasting) fruit drizzled in brown sugar or honey. Add some ice cream or crunchy toppings for the win. Here are some go-to favorites, Brown Butter Grilled Peaches with Cinnamon Toast Crumbs and Grilled Peach Splits.
5.
I'm super picky about my salmon and this recipe is the only time I ever crave it. A friend passed on the recipe which is from Gwyneth Paltrow's It's All Good cookbook and it's become one of my favorite meals (super healthy and so easy!) to make on a warm summer day with roasted veggies. Grilled Salmon with Grilled Lemon Vinaigrette. 
Some favorite cookware I've been loving…