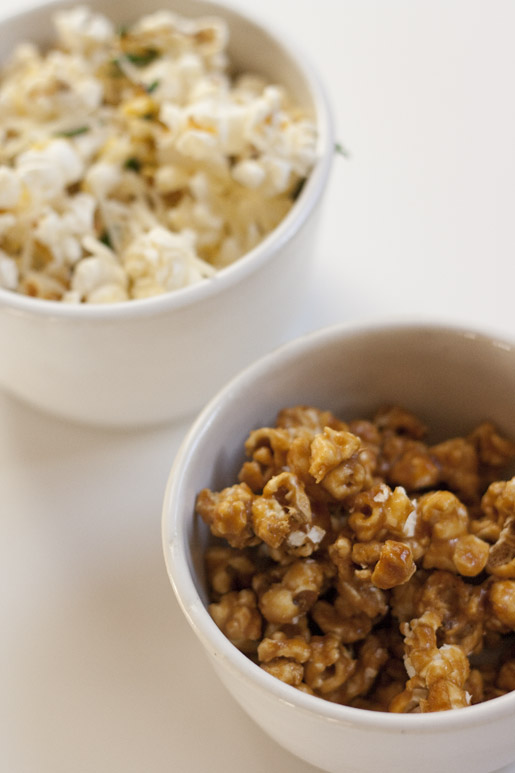 One of my favorite things to do on an extra chilly December night is get cozy on the couch, light a fire and watch a favorite flick. Over the weekend I updated my Netflix queue with Christmas movies galore and experimented with the best movie night snack there is… popcorn. Since I've always been a sucker for those giant Holiday tins filled with sweet, salty and savory combos, I decided to make my own hard-to-resist duo—truffle parmesan and caramel. The hardest part? Not overindulging to the point of a bellyache.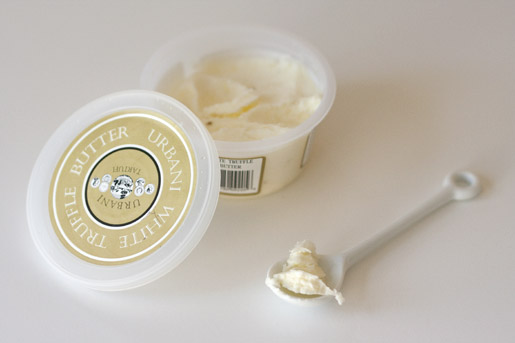 Truffle Butter from Whole Foods
 Fresh Chives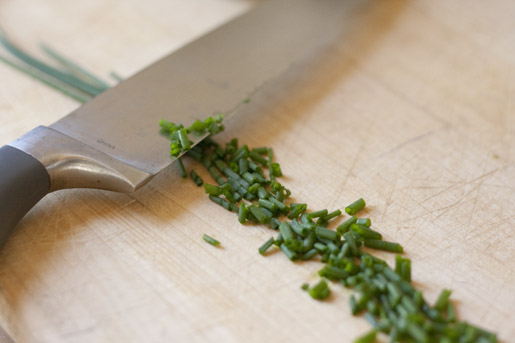 Technically this means I'm getting my greens for the day… right?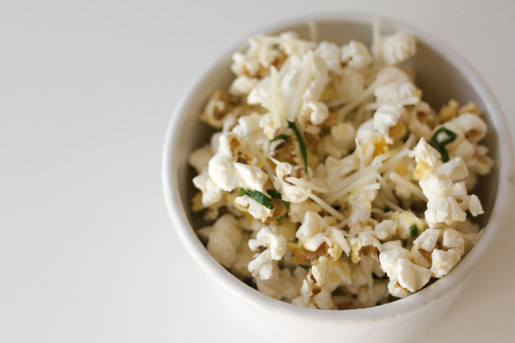 Truffle Parmesan Popcorn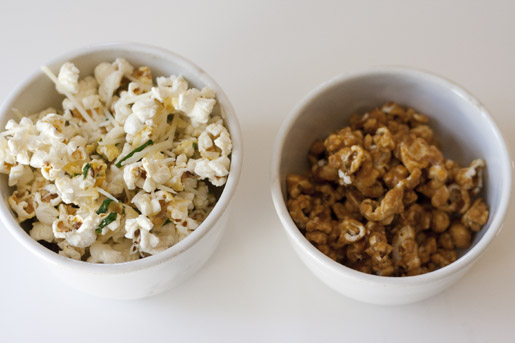 Truffle Parmesan Popcorn:
4 tbs. unsalted butter
2 tbs truffle butter
1/4 cup chopped chives
1 cup grated parmesan
1 bag of plain popcorn
Melt the butter and chives in a saucepan on low, stir occasionally. Drizzle over popcorn toss with salt and parmesan. I used
this
recipe for the caramel popcorn, it was easy peasy and ridiculously good!