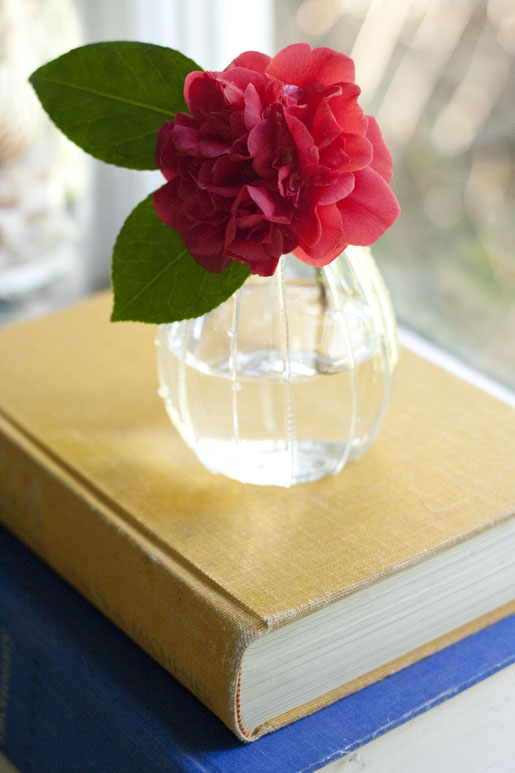 A favorite color combo cobalt + citrus and a glass flower vase from the beau.
Maybe I'm still recouping from the Holidays but lately it seems like I've been in hibernation. With two big storms and a freeze warning on the horizon this weekend, I'm secretly looking forward to a cozy marathon complete with a fire, hot coco, magazines, movies and comfort food—I literally have a list of what to pick up before Friday. Here's a few things I'm currently loving this week.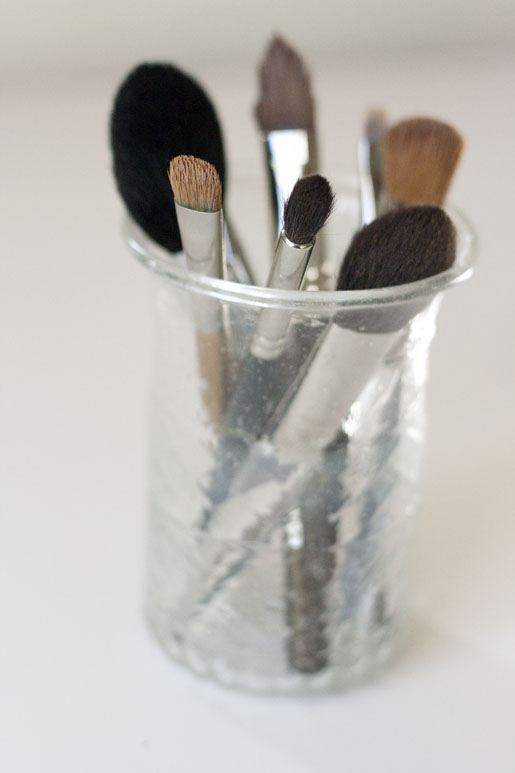 Makeup brushes in an antique tumbler I found at
Maison K
.