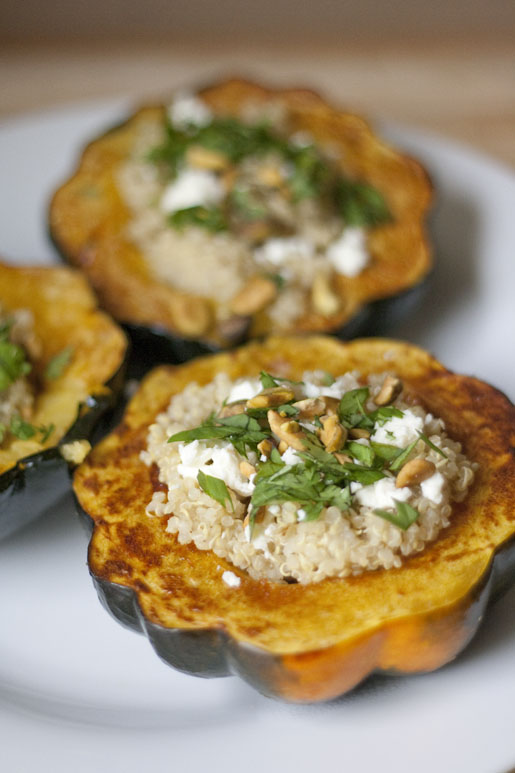 One thing I love about the winter months are the cozy comfort foods that always sound good on a cold night. And since not all of them are low in calories (baked macaroni and cheese anyone?) I found this recipe to be pleasantly healthy and easy, which made me like it even more. Another surprising fact? Acorn squash is really tasty and is full of good stuff like vitamin C, fiber and folic acid. See the recipe below.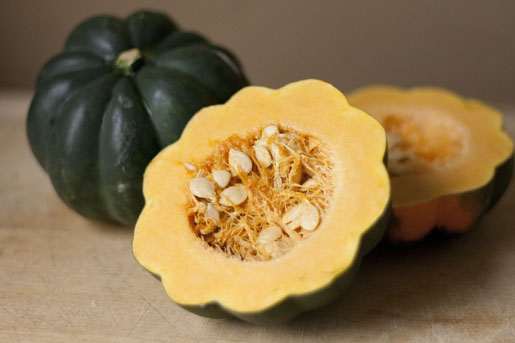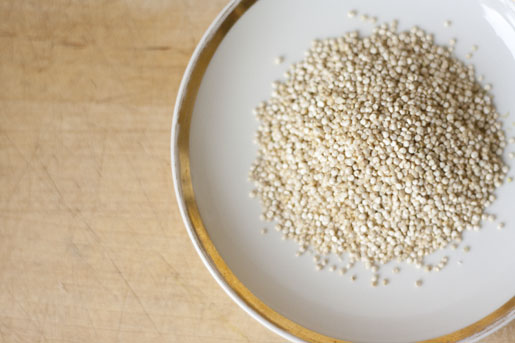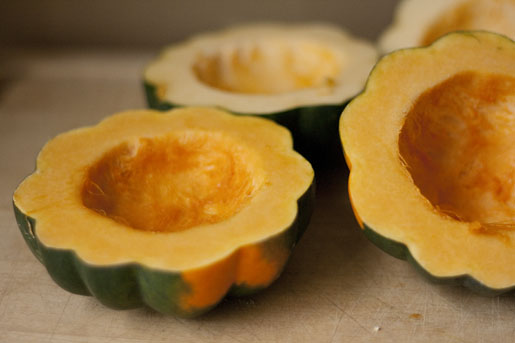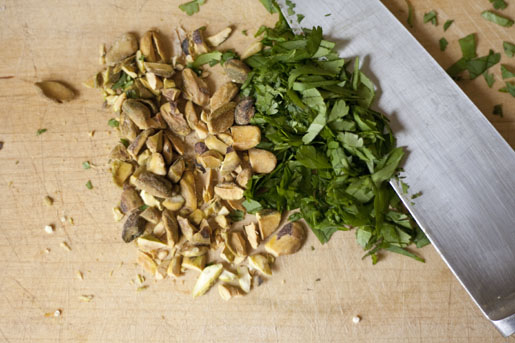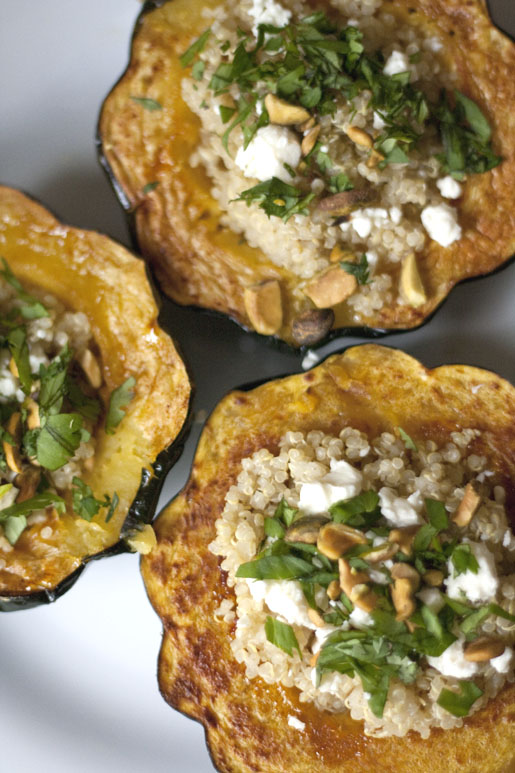 Stuffed Acorn Squash:
Feta Cheese
Cilantro
Quinoa or Brown Rice
Chopped Pistachio Meats
Cut Squash in half. Note: the bigger the acorn the harder it is to cut though, so you might want to opt for the smaller ones. Scoop out the insides and brush with olive oil, sprinkle with salt and put face down on a baking sheet. Roast for 15-20 minutes at 425º until tender and caramelized. While that's in the oven mix the quinoa, cilantro, pistachios and feta cheese together with a dash of olive oil. Once the squash are finished, fill the scooped out middles with the quinoa mixture and sprinkle with any remaining cilantro bits.