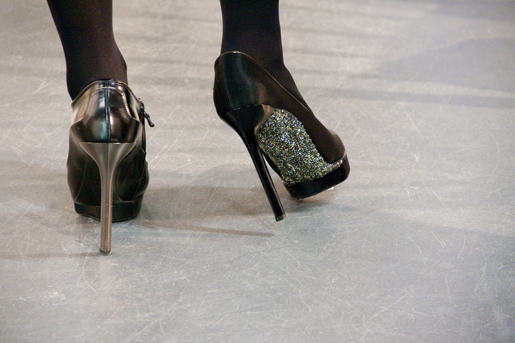 Glittery soles on a pair of heels at Lanvin.
I've been gradually checking things off of my Paris must-do-see-eat list this week. However, the very long list seems to be growing since I've been here with recommendations from new friends and locals. Aside from the obvious things I've crossed off my list—visiting the Eiffel Tower, having far too many cafe au laits, eating a Crepe and going to Rose Bakery—I've also managed to get lucky with spontaneous Paris experiences I've dreamed about. Here's some recent snaps from the last 24 hours.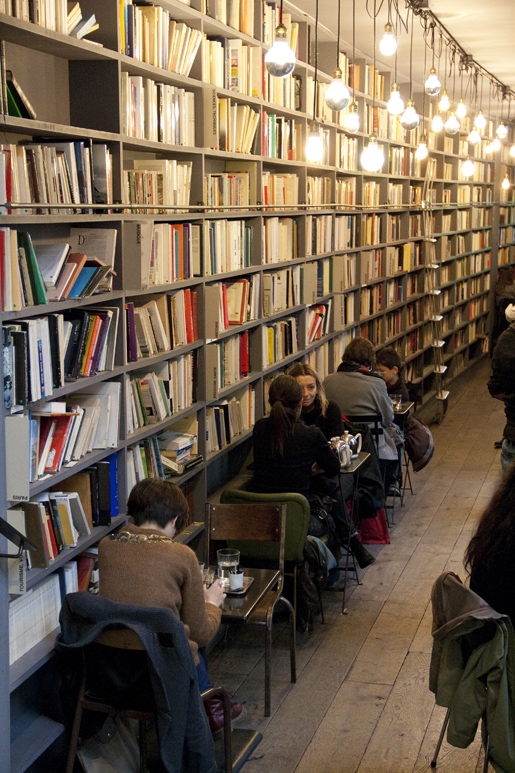 A bookstore/cafe I could have spend hours in at Merci.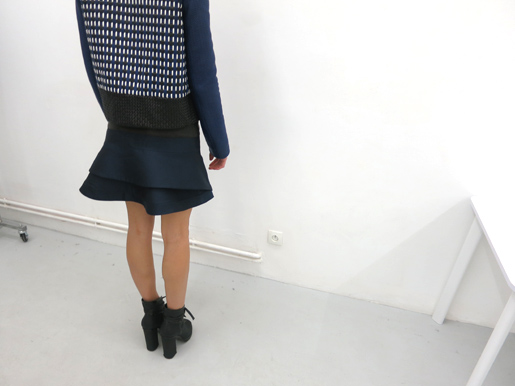 Playful silhouettes and patterns at Proenza Schouler.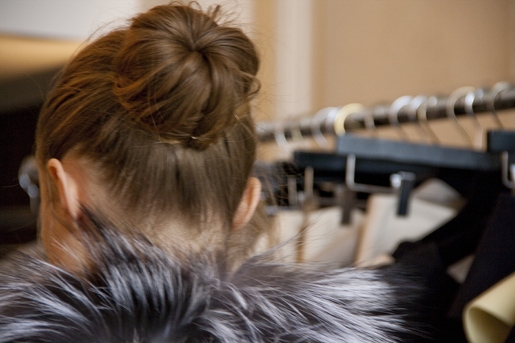 High buns and furs on a Parisian girl.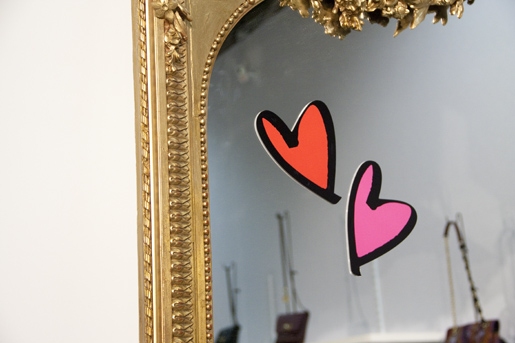 A heart adorned mirror at Lanvin.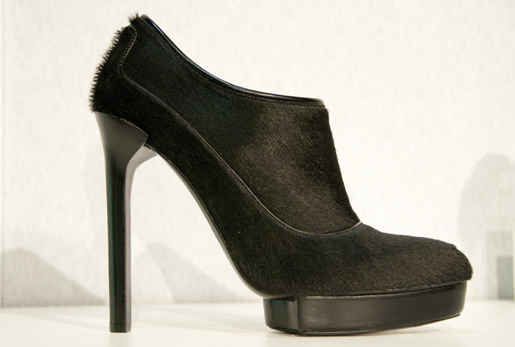 Platforms shoes I'm still lusting over.