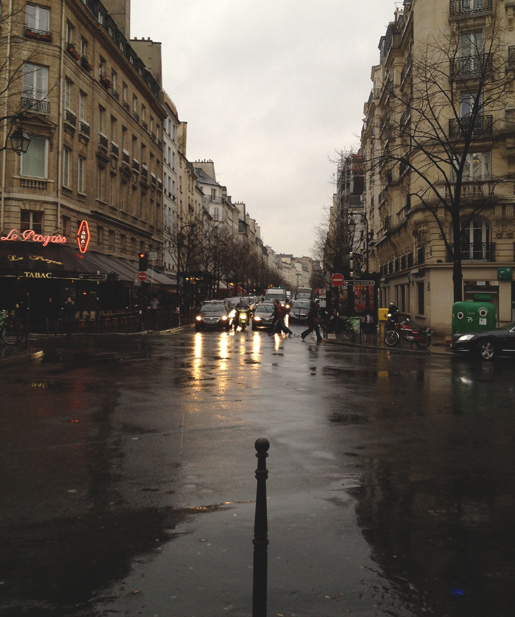 Paris in the rain.
Towards the end of my Paris trip I started to feel less like a clueless American and more like a Parisian. I had picked up a few key French words, understood the taxi routine (no hailing, you have to wait patiently in line) had the subways down, knew my way around certain neighborhoods and freely said
merci!
and
au revoir!
without hesitation. Our final appointments with
Givenchy
and
Chloe
were beyond beautiful and an experience in itself. Here's a glimpse at the tail end of an unforgettable trip.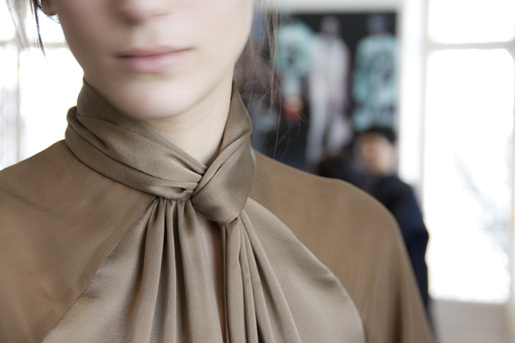 Carmel like browns and high necklines at
Givenchy
.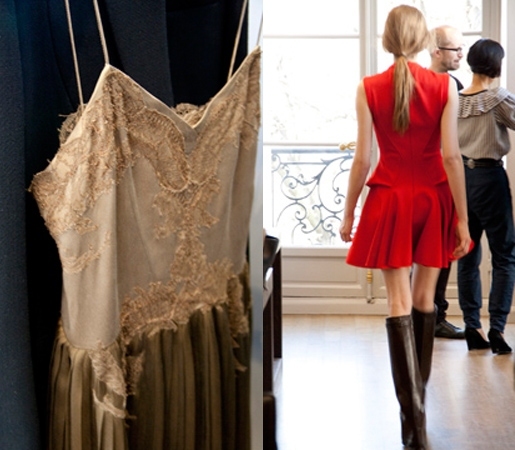 Rich reds, knee-high boots and slinky/feminine dresses and tops at
Givenchy
.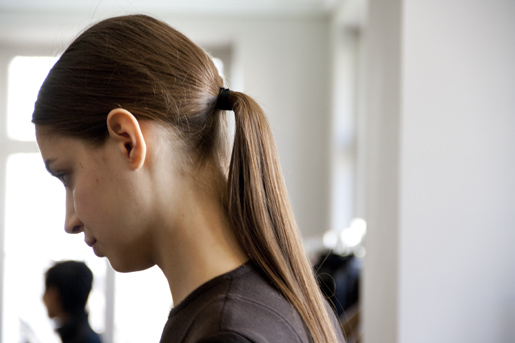 A sleek parted pony tail I can't wait to recreate.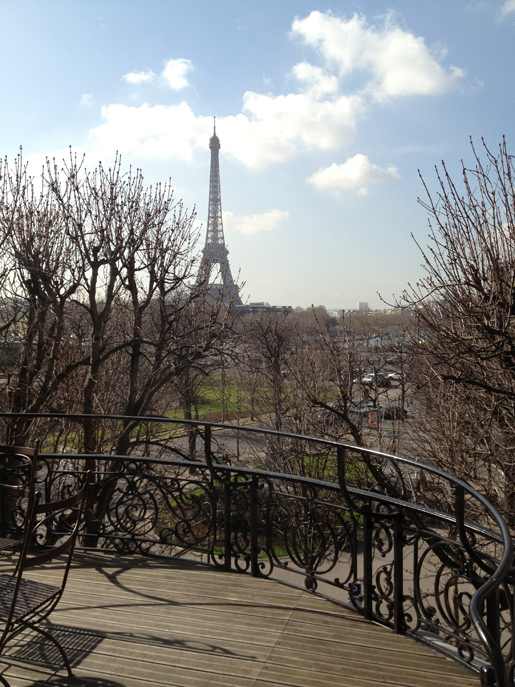 A view of the Eiffel tower from the
Givenchy
show room.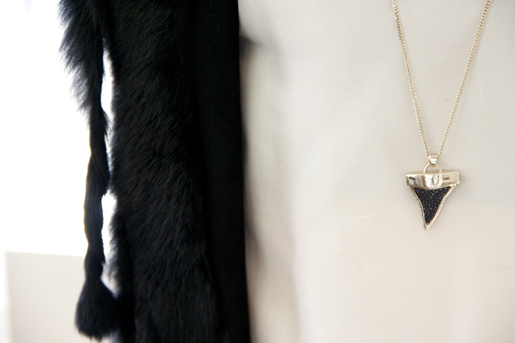 A fur vest and shark's tooth necklace on Mallory from
dressed
.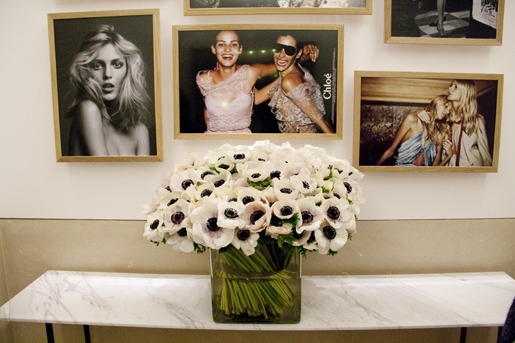 Full bouquets of poppies were scattered about the
Chloe
show room.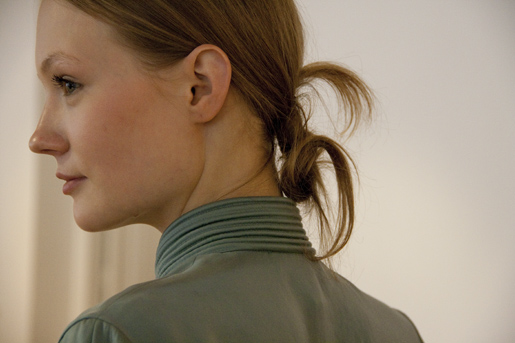 Low and piecey pony tail/buns on Angelic-like models at
Chloe
.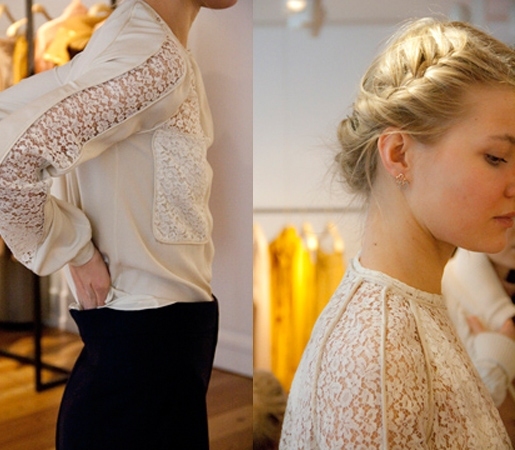 Lace tops and braides at Chloe.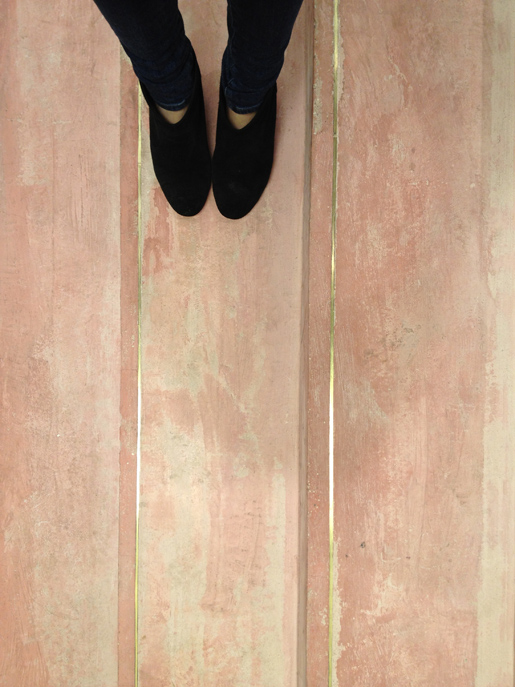 A pink floor at the
Acne
store in the Marais.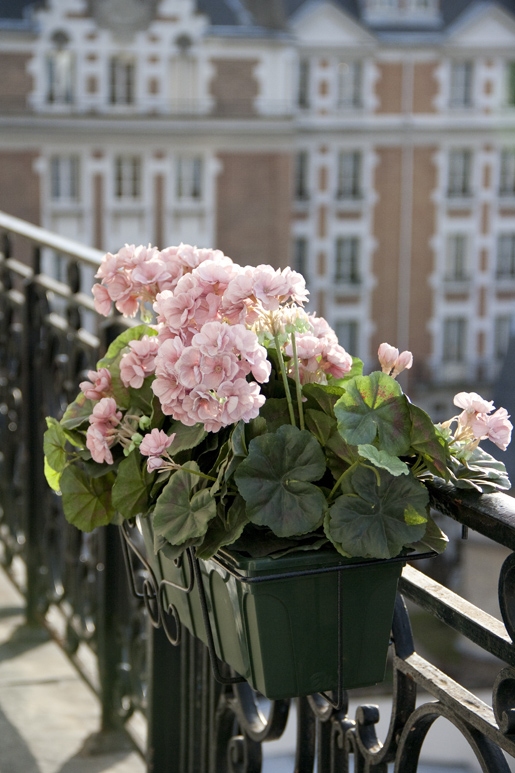 Pink flowers on our balcony.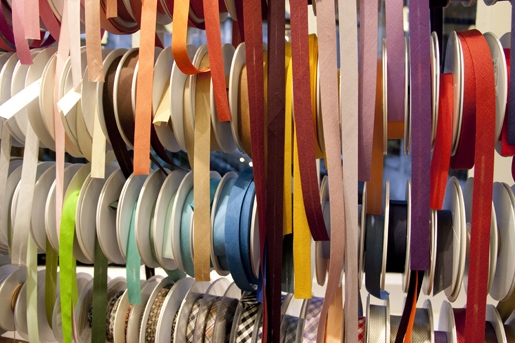 A colorful ribbon shop we stumbled upon while shopping in the Marais.