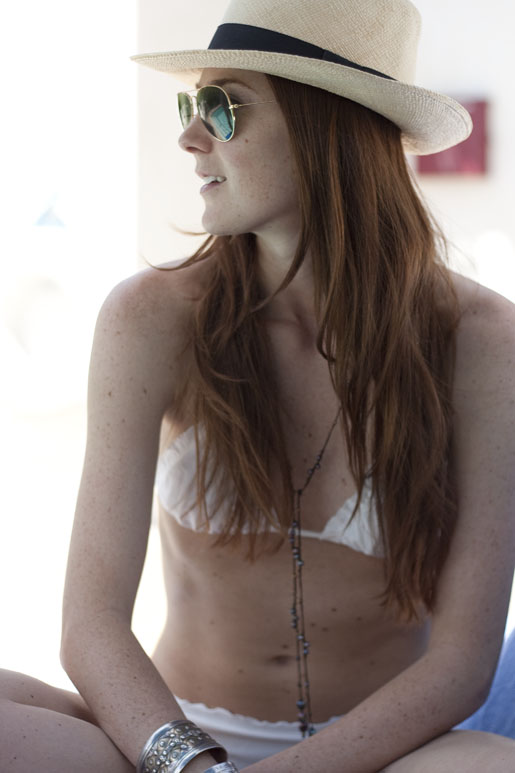 This past weekend I spent a majority of my time lounging by the pool with my mama and sister. It was an extra hot couple of days in Palm Springs so nothing else sounded good except staying cool in the water with a big glass of iced tea. We played a round of scrabble, caught up on some mags and got a little sun kissed.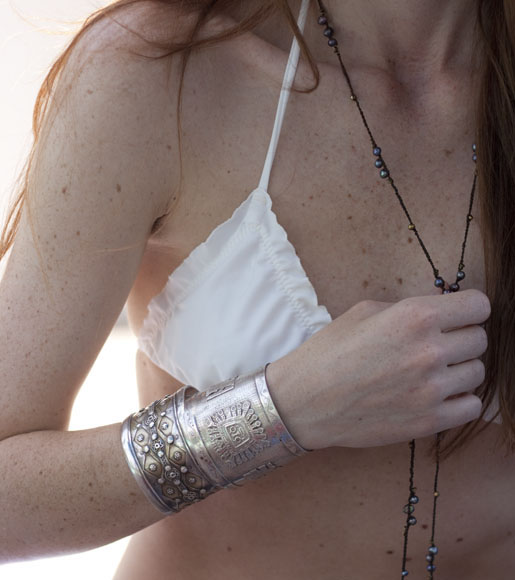 I was crazy about this white
Maya bikini
but loved it even more when paired with chunky silver cuffs and a bohemian-esque beaded necklace.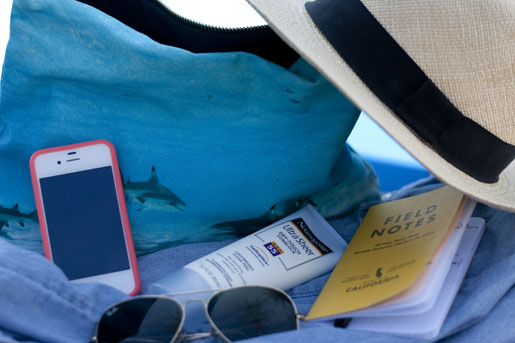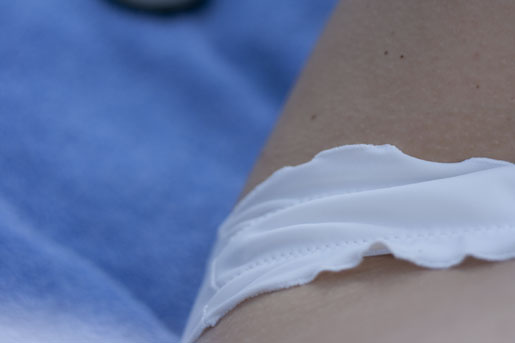 I love the ruffle detail on this swimsuit, which by-the-way fits so crazy well. I have yet to find a suit that makes my buns look better.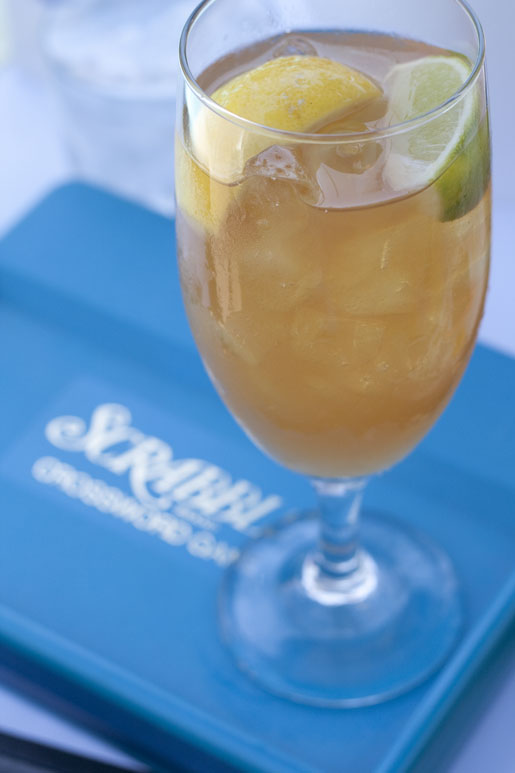 An Arnold Palmer has never tasted so good.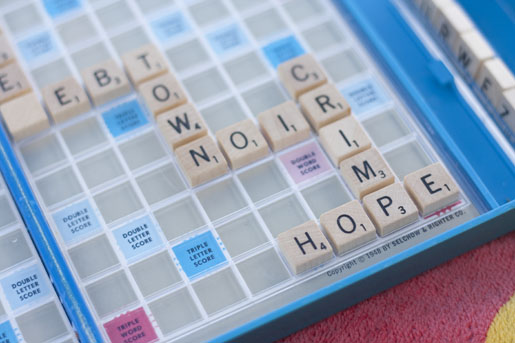 Too cute. My mom got the highest scored word by spelling her middle name.
Boy was she excited.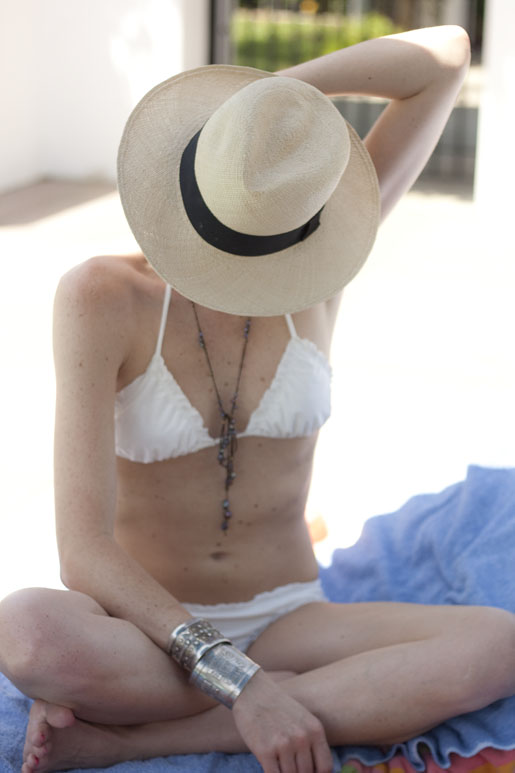 Hiding in the shade.