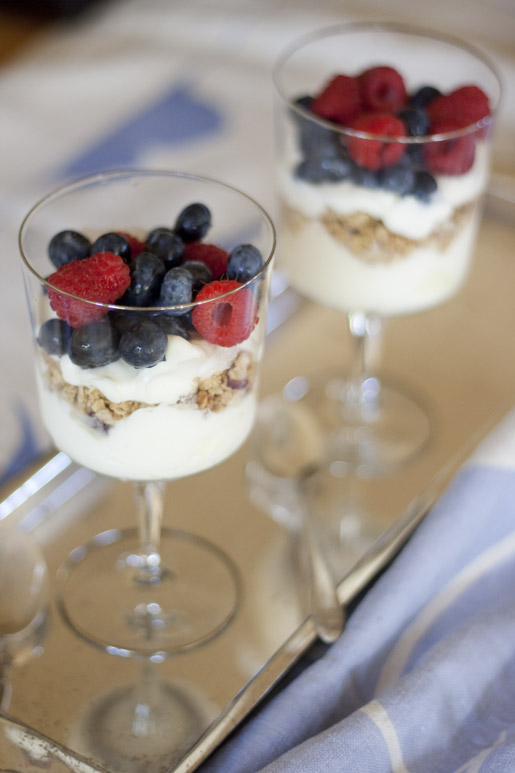 Tomorrow I plan on incorporating lot's of patriotic colors and patterns into the day, starting with breakfast. I made this refreshing (and pretty) snack last week on a hot day and realized it was the perfect red, white and blue way to start out the 4th of July. And to up the ante, I'll be using these cocktail glasses to serve my festive morning meal. See my tips and directions below.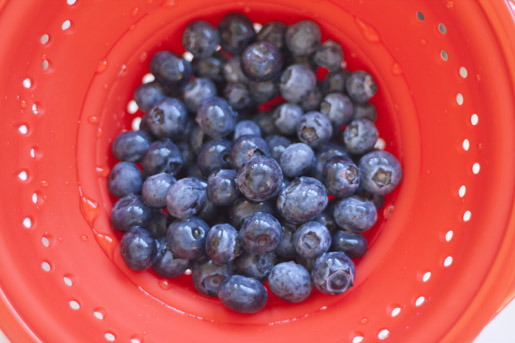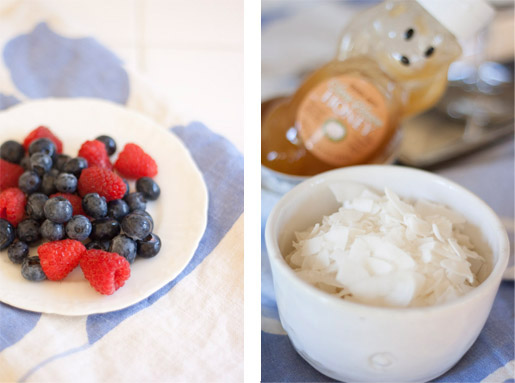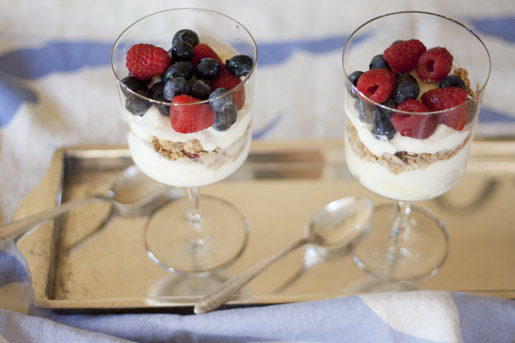 4th of July Yogurt Parfait:
Fill a cocktail glass with 1/2 a cup of plain yogurt. Layer more yogurt and add blueberries and raspberries on top. Serve with honey and shaved coconut to sprinkle on top.