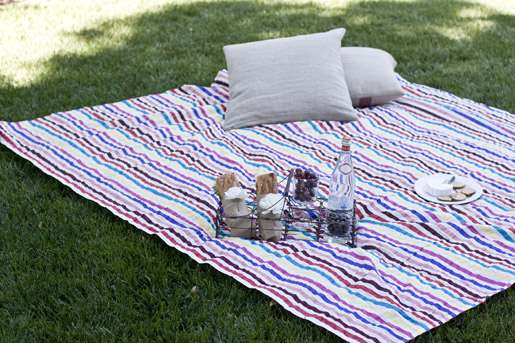 Lately the days have been so hot it's almost unbearable to be inside. And luckily we have a partly shady yard that's perfect for an impromptu picnic. The other day we decided to take advantage of it and lounge outside with a spread of good food and some cozy pillows. It's definitely become one of my favorite ways to unwind at home on a lazy, hot day. Here's a quick list of my top picnic necessities.
1. A giant blanket. I almost gave up the 2+ years search for my ideal picnic blanket until I found
these
stylish striped cotton Mexican blankets. Perk: They're light enough to roll up and put in your bag.
2. Pillows. The best part about a picnic is the post food coma lounging. Pillows make it that much easier to kick back and pick out shapes in the clouds and get comfortable.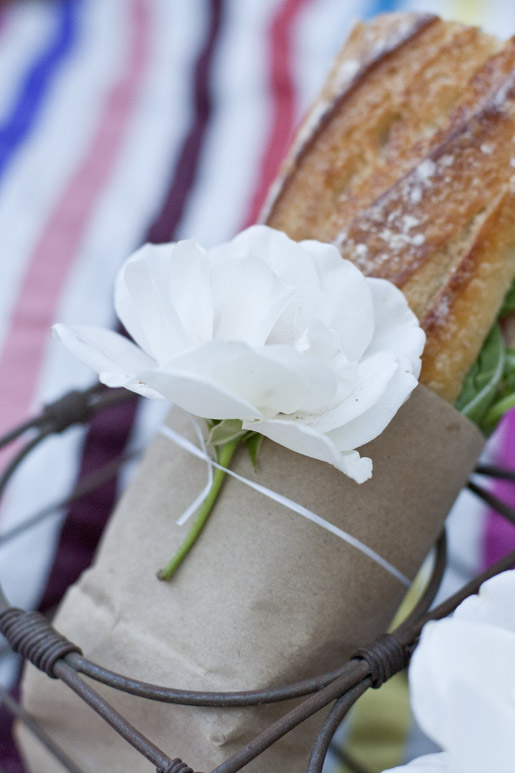 3. Baguette sandwiches. They look pretty and require no utensils—the less luggage the better of you ask me. I made two kinds, which the beau and I both shared: prosciutto, mozzarella, arugula, tomatoes and an olive oil spread; salami, mustard and arugula. I also picked some garden roses and used some floss to tie them on.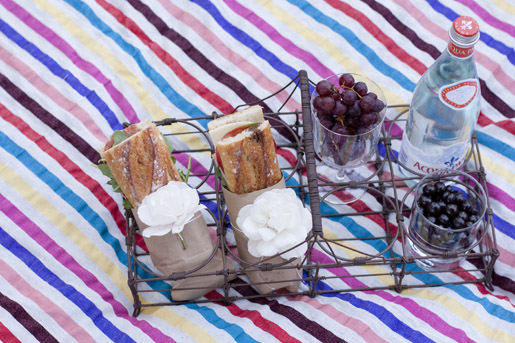 4. A basket, tray or display. Get creative and use something vintage to display your goodies in. I love using this wire bottle holder that the beau's mom scored.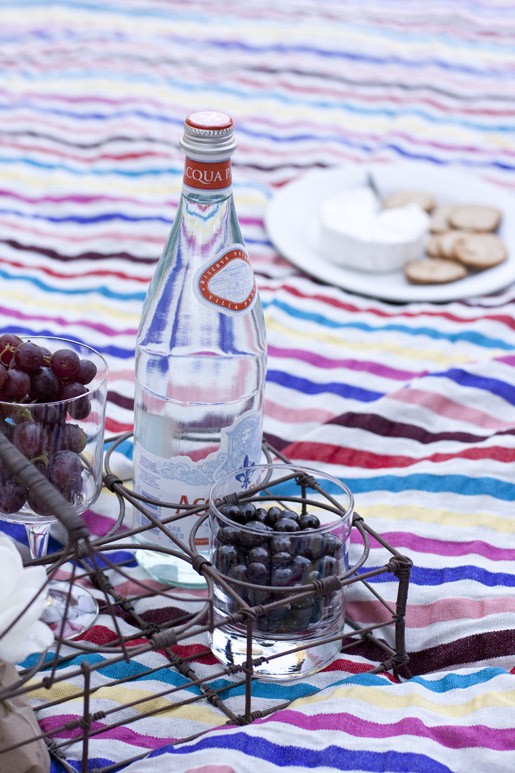 5. Chocolate. Since a lazy, relaxing picnic always has the affect of making you slightly sleepy, a little sugar is a necessity. And of course it cures a killer sweet tooth. I filled a glass with
dark chocolate powerberries
from Trader Joes—one of my favorite sweet snacks.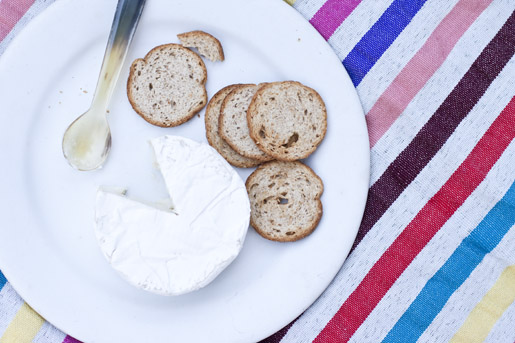 6. A good cheese plate with crackers. I always like going with a soft cheese like goat or brie so its easy to spread and cut into.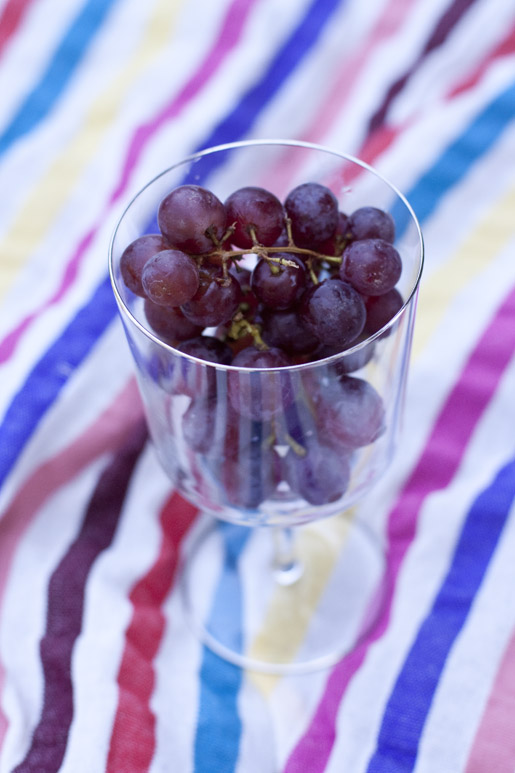 7. Use cocktail glasses to display fruit, nuts or sweets. I love using chilled grapes because they're extra refreshing and are easy to eat.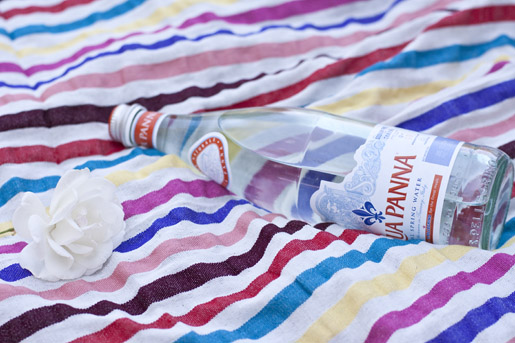 8. Fancy water. I always find reasons or occasions to buy a fancy (pretty) bottle of water. I love the look and label of this one bought from Trader Joes.
Check out another favorite spot to picnic
here
.