It's almost a sin that it has taken me this long to partake in a music festival like
Outside Lands
. And I'm happy to say, I loved every second of the three-day music, food, wine and beer extravaganza. The obvious highlight was of course the performances, my top favorites being Washed Out and Of Monsters and Men, but the food came in at a close second for me. I never arrived to a stage empty handed—homemade chocolate, pulled pork sliders, wine tastings and mini cupcakes were a few I sampled. Here are some highlights and a little video footage I captured.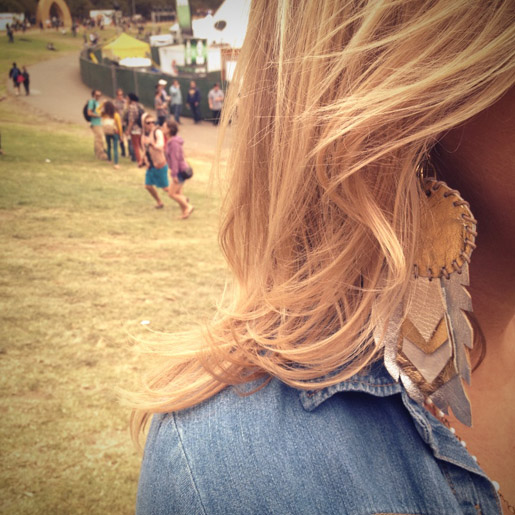 Leather earrings spotted on a friend that I (literally) bumped into unexpectedly.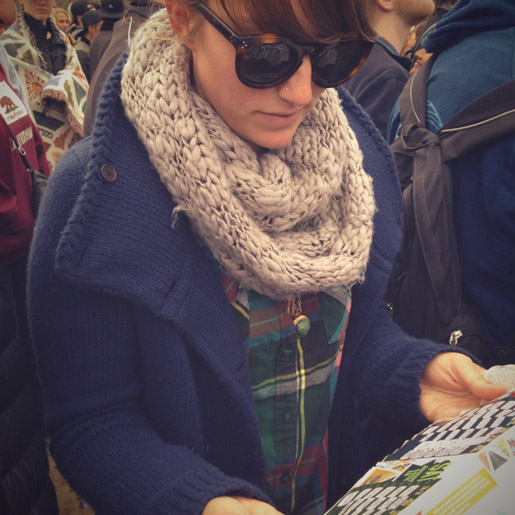 My cousin Alice bundled up and sporting new Celine sunglasses I'm now coveting.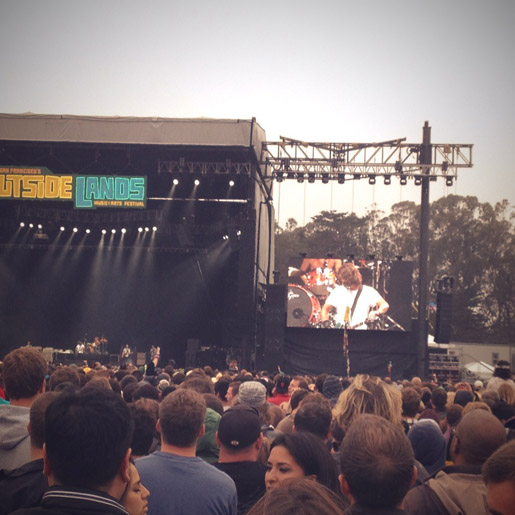 The Foo Fighters.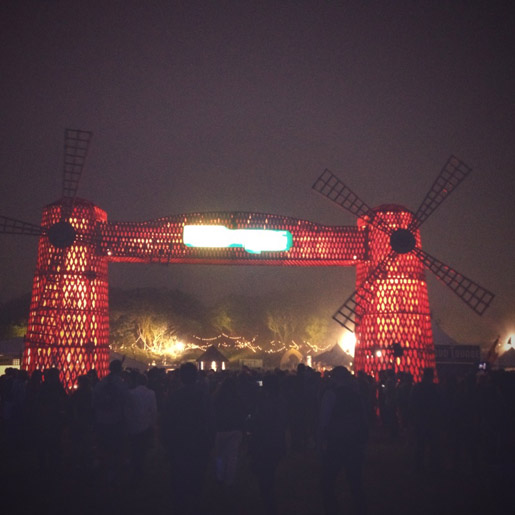 I loved how the Outside Lands windmills lit up at night.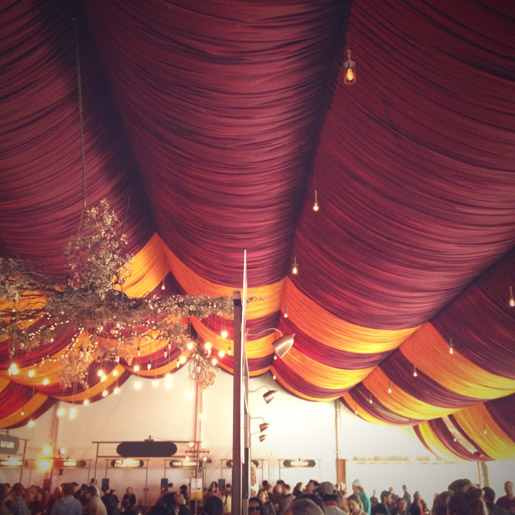 Wine Lands—a giant room filled with different spots to taste wine.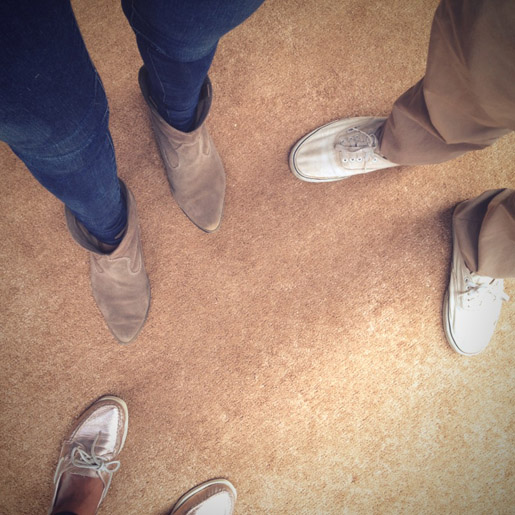 Waiting for the next band.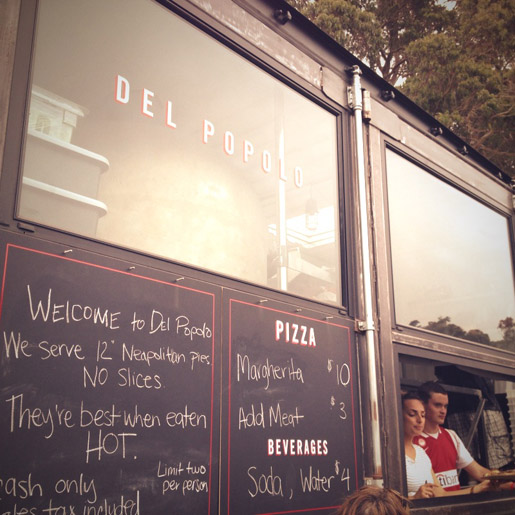 A tasty (and stylish) food truck.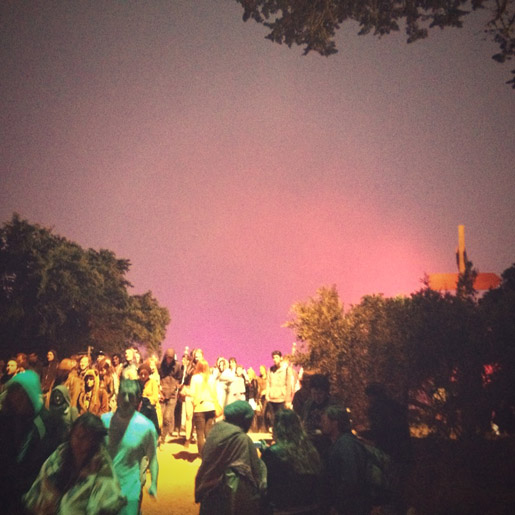 Glowing fog from stage lights in the distance.