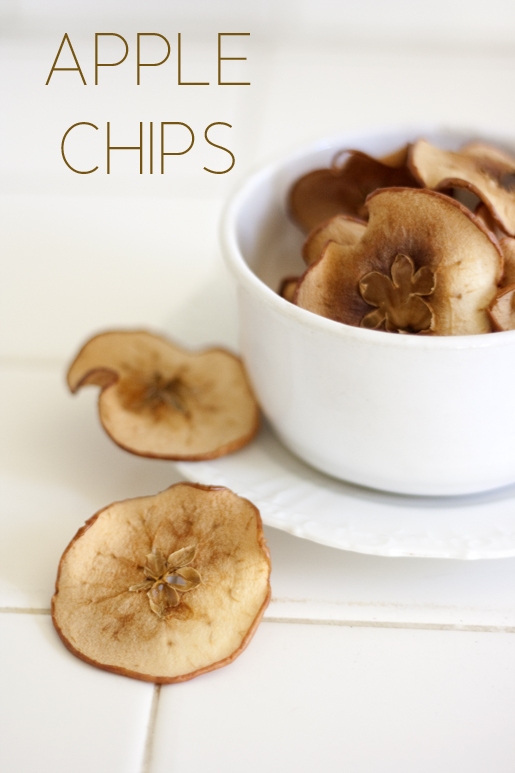 I'm a huge lover of fall and winter comfort foods and lately I've been craving rainy days that call for a cozy night at home with chili, warm apple pie and a good movie. But since the weather hasn't quite turned yet I decided to get creative with one of my favorite fall ingredients—enter apple chips. See below my adapted recipe from one found
here
.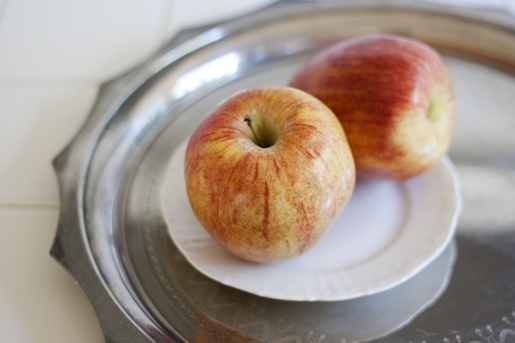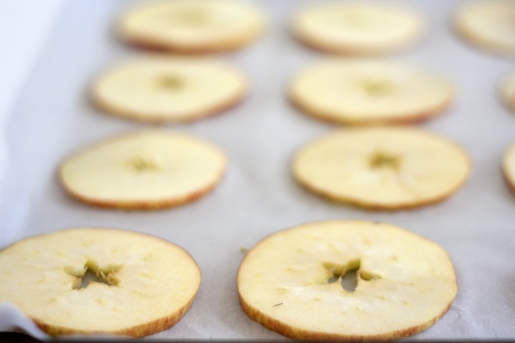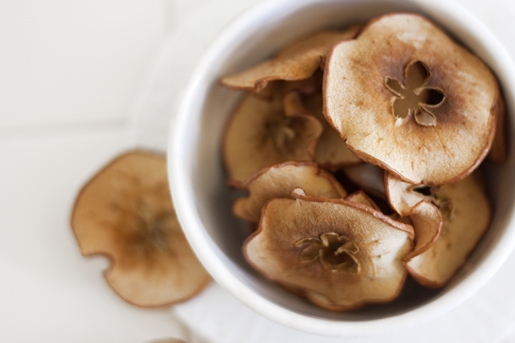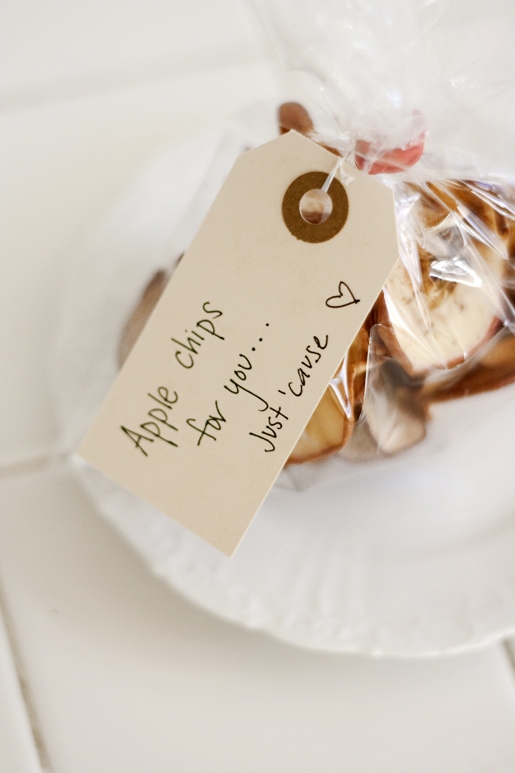 Tip: Put some apple chips in a cute plastic bag and add a little note as a fun fall treat to a friend. I just stocked up on some tags and rubber bands for a cute presentation.
Apple Chips:
Gala Apples sliced to half an inch thick
arrange on a cookie sheet with parchment paper
bake for almost 2 hours at 225º flipping halfway through
let cool for an extra crunchy bite.