Nothing makes me happier than spending time with friends and family around a table filled with good food, good wine and a beautiful setting. I recently got together with my friends over at Duo Catering and winemaker Ernst Storm of Storm Wines to put together a fall wine dinner for a small intimate group. From choosing fresh fall produce to correctly sipping and swirling your wine glass, here are some tips to throwing your own wine dinner.
What To Wear:
Since my dinner table was set up in the middle of a rustic field, I opted for flat boots and pants. And while I love to be stylish, comfort is something I always go for when hosting and  consuming lot's of good food and wine.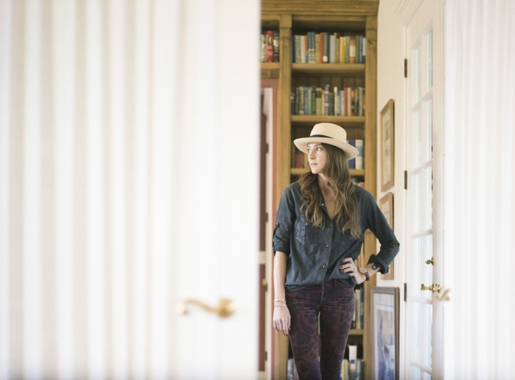 The Tabletop:
I'm a fan of neutral linens accented with simple bold flowers. For this dinner I used antique china with a gold rim to incorporate a metallic shade.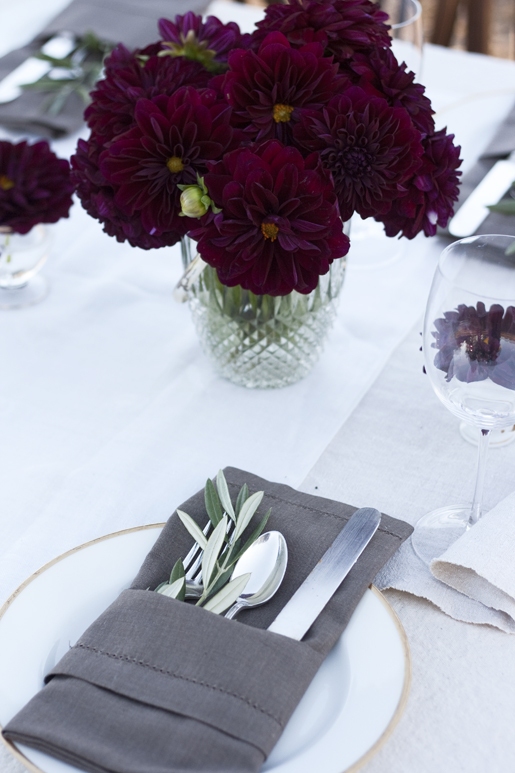 The Menu:
One tip I learned from Brian and Ashley at
Duo
is to always pick up fresh, good produce. Find a local organic farm in your area or stop by the closest farmer's market. Let the food you pair progress with the wines you choose. Start with a lighter white wine and end with a more extracted red wine. See the full menu from our dinner below.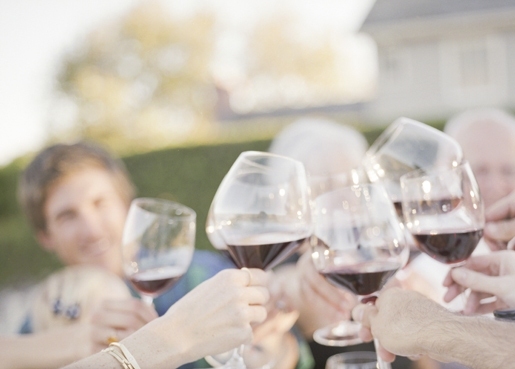 Tasting Wine, Tips from Ernst Storm:
Swirling introduces oxygen which softens particularly red wines. When swirling the glass hold the stem not to warm the wine with your finger tips.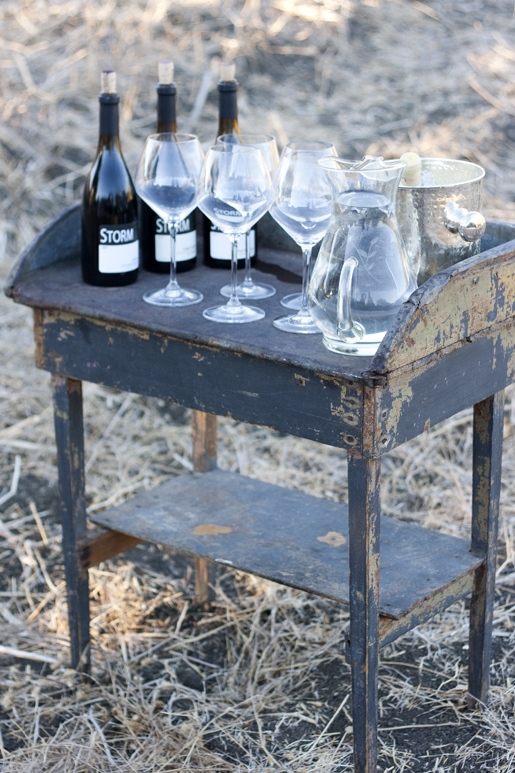 A rustic wine bar for a wine dinner.