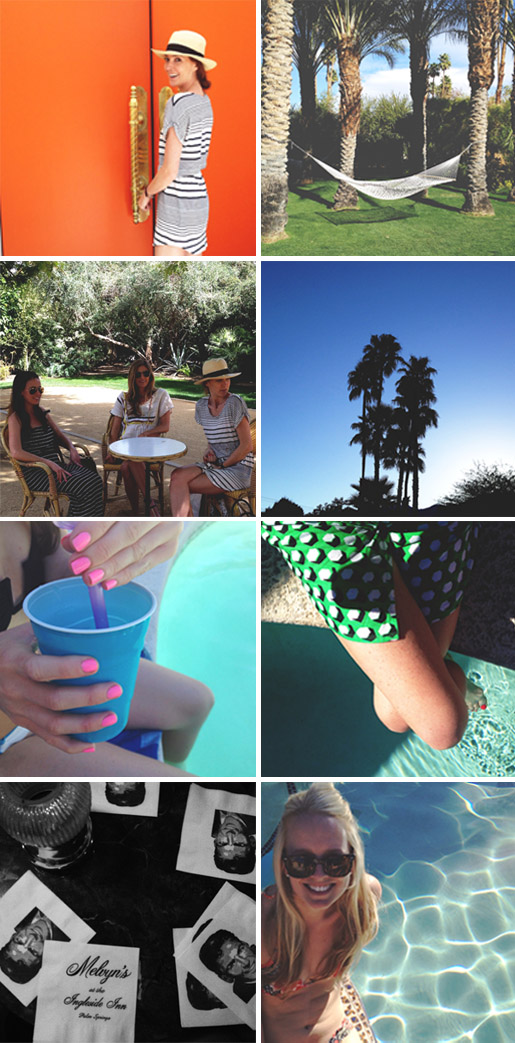 This past weekend in Palm Springs couldn't have been more perfect. Celebrating a close friend and bride-to-be was beyond fun and it gave us an excuse to cut loose and have some good ol' girl time. And since some of you asked, here's a list of the spots we hit which I highly recommend checking out next time you're in the desert or if you're planning a girls weekend:
Our Palm Springs Trail…
Melvyn's
more fun Palm Springs suggestions to come when I celebrate
my bachelorette weekend there in May… woot woot!