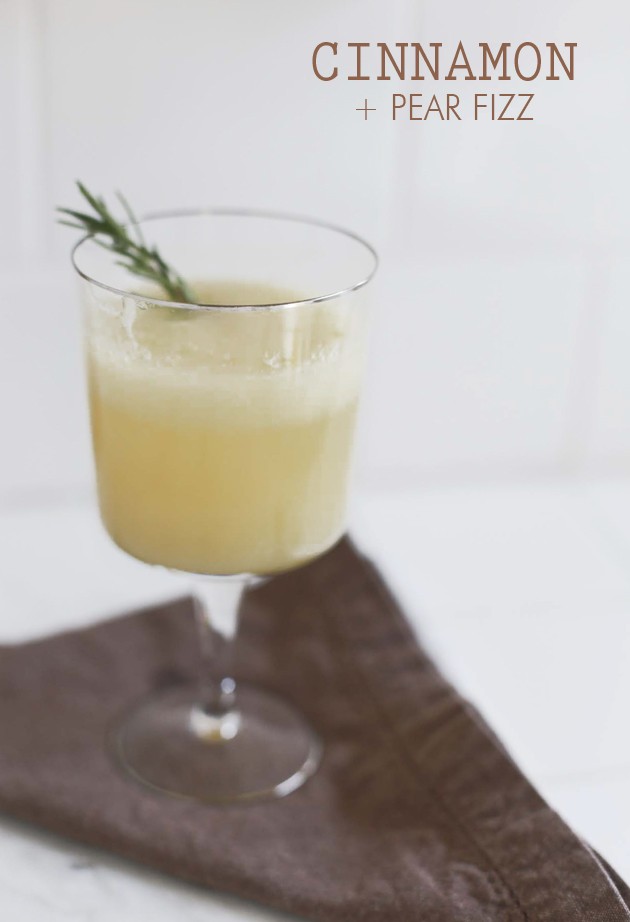 One thing I made sure of when planning our wedding was to have plenty of alcohol. We doubled up just in case because I couldn't think of anything worse than someone not getting to drink their favorite poison while celebrating. As a result we ended up with some extra booze laying around, in particular a giant bottle of Hendrick's gin. So on Sunday I decided to make a winter version of this summery cocktail, which calls for gin, by using cinnamon infused simple syrup and lemons in place of the grapefruits. No joke, it's my new favorite cocktail. And the slight undercurrent of the cinnamon gives it a seasonal touch that's just right.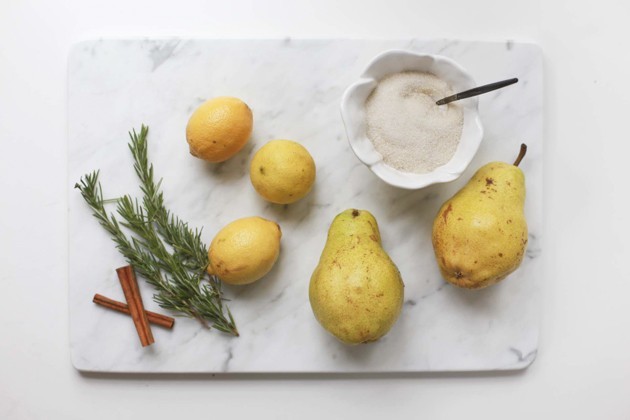 Ingredients:
1 shot of gin / 1 shot of pear puree / 1/2 shot of rosemary and cinnamon simple syrup / 1/2 shot of lemon juice / top with prosecco / a sprig of rosemary to garnish.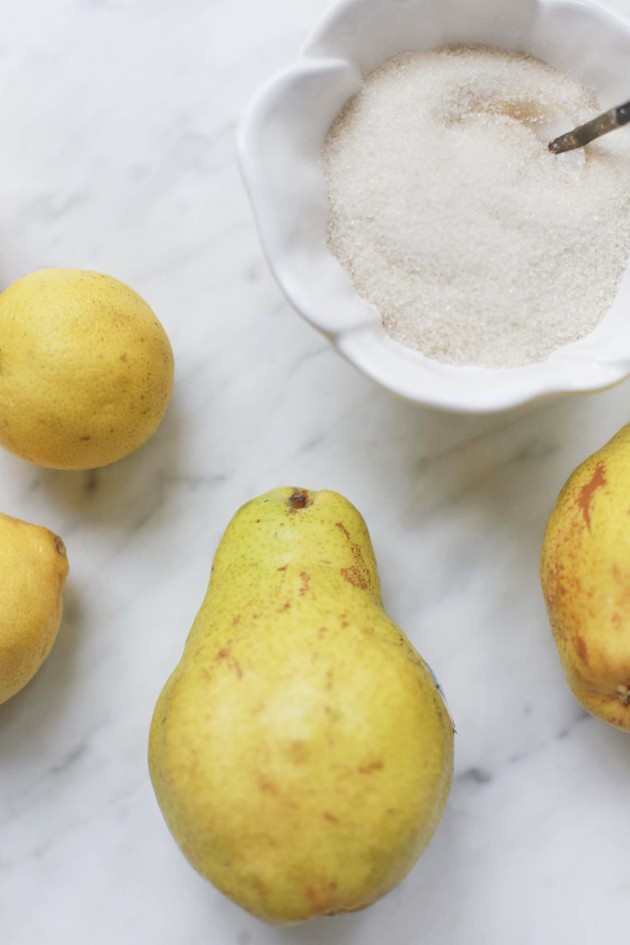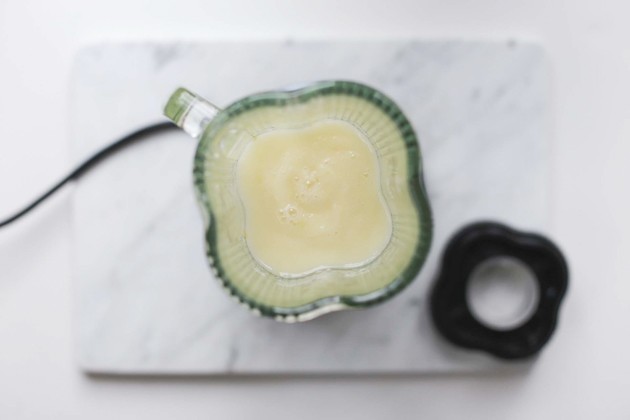 Pear Puree: Blend 2 pears peeled and pitted and lemon juice (about 3 lemons).
Rosemary Cinnamon simple syrup: Combine 1/2 cup sugar,  1/2 cup water, two cinnamon sticks and 3 sprigs of rosemary in a sauce pan over low heat. Bring to a boil, remove from heat and let cool for 30 min.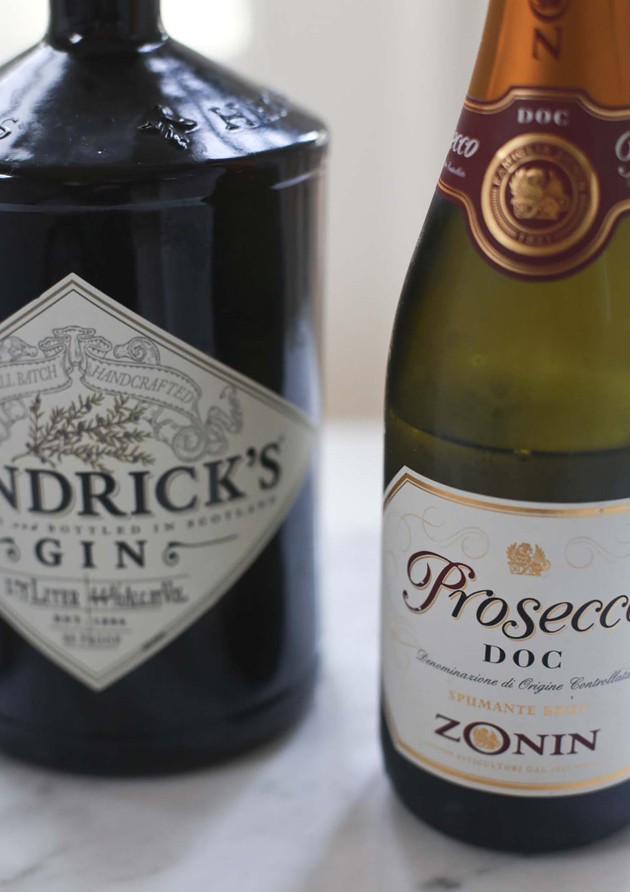 Combine the pear puree, syrup, lemon juice and gin in a cocktail shaker with ice and shake. Pour into a fancy pants glass, top with prosecco and garnish with either a cinnamon stick or rosemary.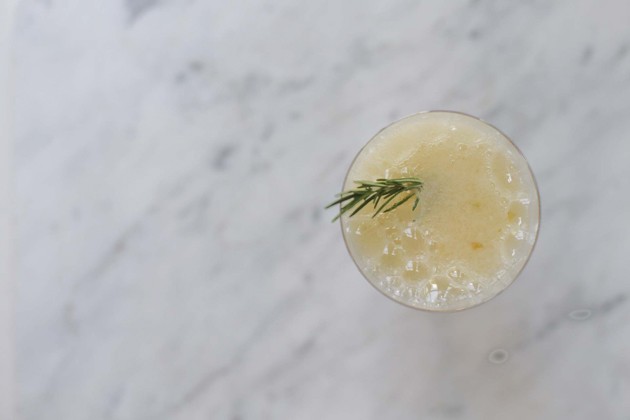 Shop the necessities…