Years ago when I was traveling in Italy we stayed on the island of Capri for a week. It was the highlight of our entire trip and I was completely in love with everything about it. We stumbled upon a tiny little shop that sold homemade limoncello, an Italian liquor made from lemons. They had all kinds of different flavors so we had a blast taste testing our hearts out. The next time I tried the Italian favorite was in my husband's parent's kitchen. His mom, who is of Italian descent, had been making limoncello in bulk to use up lemons from their orchard. But how they enjoyed it became my new favorite cocktail—filling just under a 1/4 of the glass with limoncello and then topping it off with prosecco.
When my husband and I decided to have our wedding at their house, in their lemon orchard it was a no brainer that limoncello would be poured like wine. So we got to work 6 months in advance making batches of limoncello to serve as a signature drink but also enough to fill over 100 bottles to be given to our friends and family as a take home gift. The best part, we used lemons from the very orchard where we said our vows.
Here's how to make limoncello in your very own kitchen, don't be intimidated it's easy!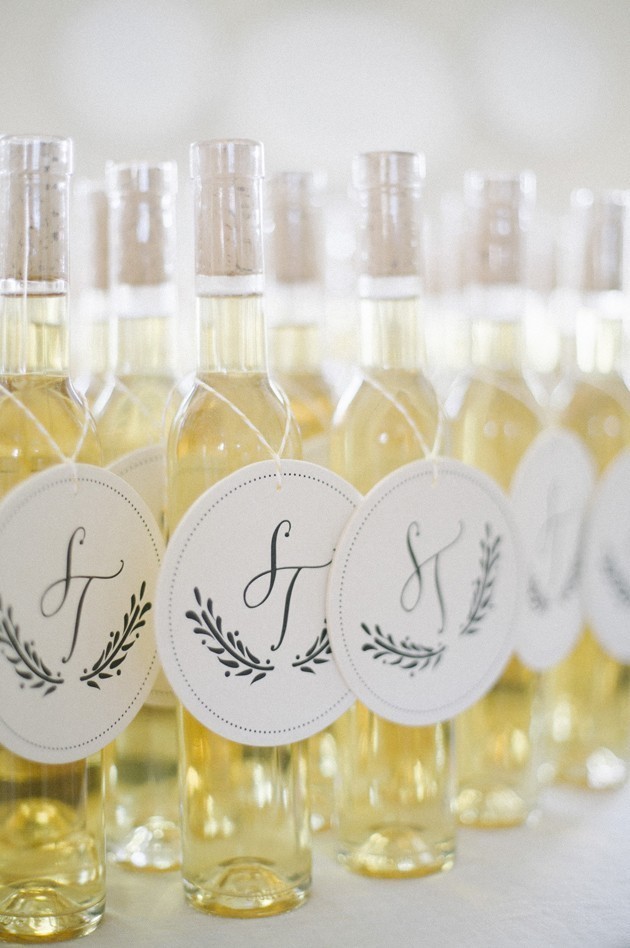 The end result included a letterpressed coaster made by Bungalow 36 with our initials and the recipe for the prosecco cocktail on the back.