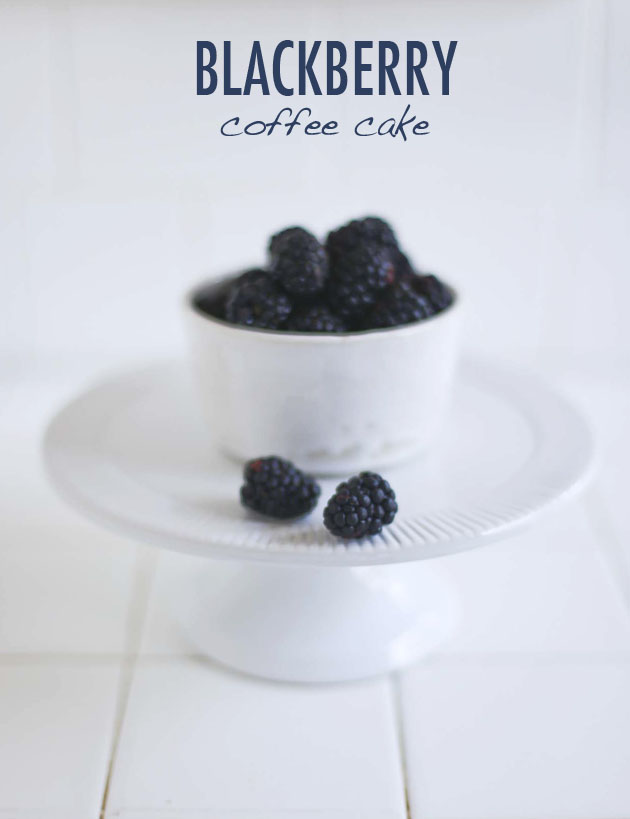 Getting back into the swing of things is always a bit trying after a long holiday break. To help perk up our mornings I made a blackberry coffee cake to accompany (much needed) cups of coffee. I used a recipe from this cook book by Jessica Seinfeld, which I have been devouring lately. It's chocked full of easy, straight forward recipes for days that require a simple route. Aside from the a.m. hours I love this dish as an afternoon treat or part of a tea time spread. Side note: I altered the recipe just a tad and included flax seed to make it a teensy bit healthier.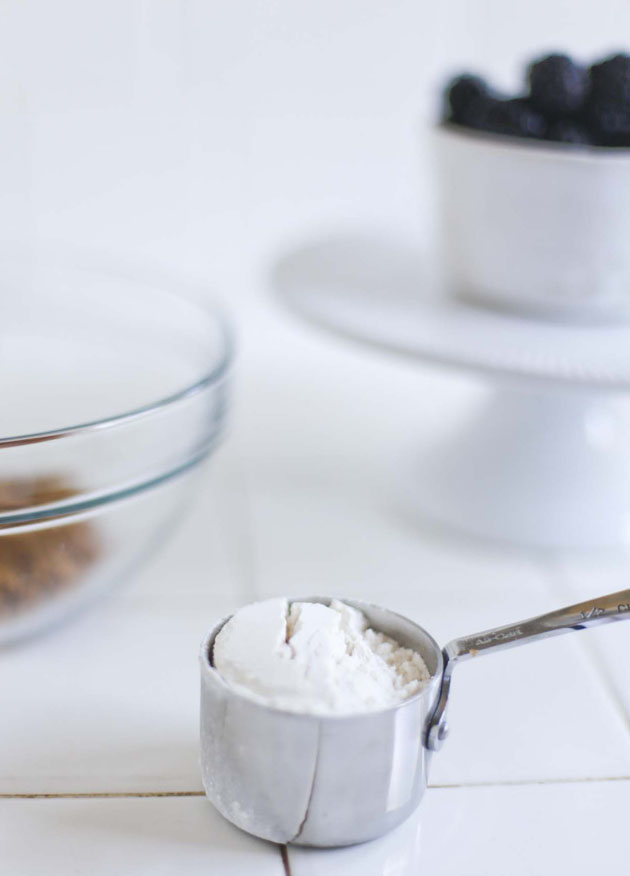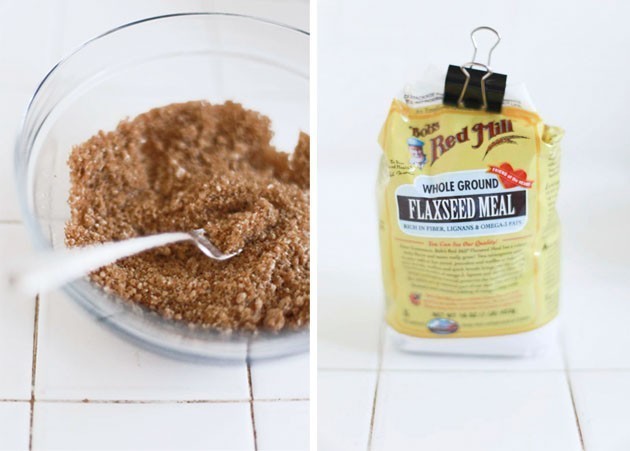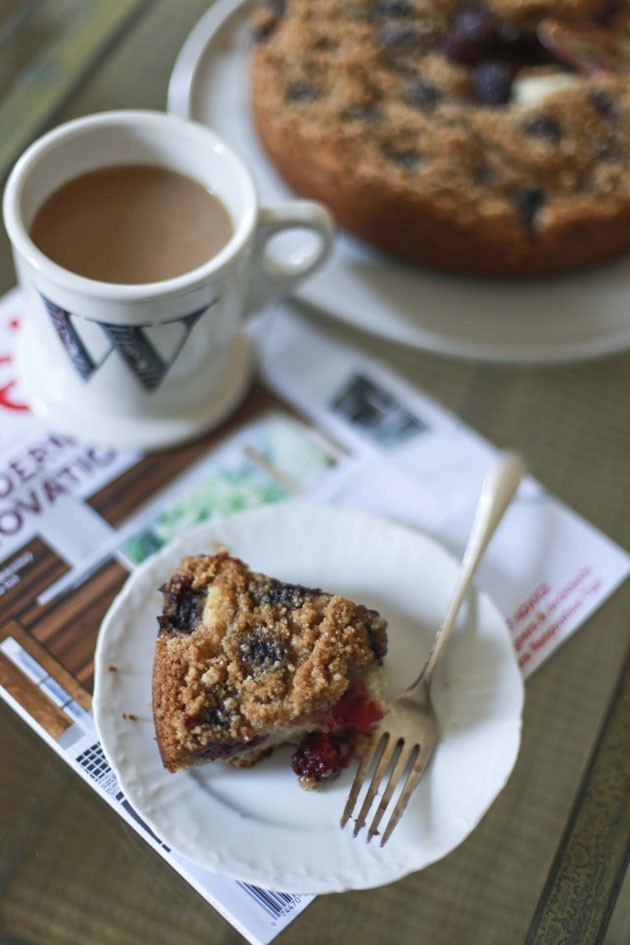 Blackberry Crumb Cake
Make the topping first:
1/2 c. flour
1/2 c. brown sugar packed
3 T. unsalted butter melted
Combine all the ingredients and mix them together to form moist crumbs.
The cake:
8 T. unsalted butter
1 1/2 c. flour
1 1/2 tsp. baking powder
1/2 tsp. salt
1 T. flaxseed (optional)
1/2 c. milk
3/4 c. granulated sugar
2 large eggs
1/2 tsp. vanilla extract
1 1/4 c. blackberries, or enough to cover one layer
Start by whisking together the flour, baking powder, flaxseed and salt. In a large mixing bowl mix together the butter and sugar with an electric mixer until fluffy, add in the eggs one at a time and then the vanilla. Spoon in half of the flour mixture, add the milk and then the rest of the flour. Pour the mixture into a greased springform pan, even out with a spatula and top with the blackberries. Add the topping and bake for 38 minutes at 350º. Be sure to let it cool for at least 10 minutes afterwards.
Tools for this recipe…