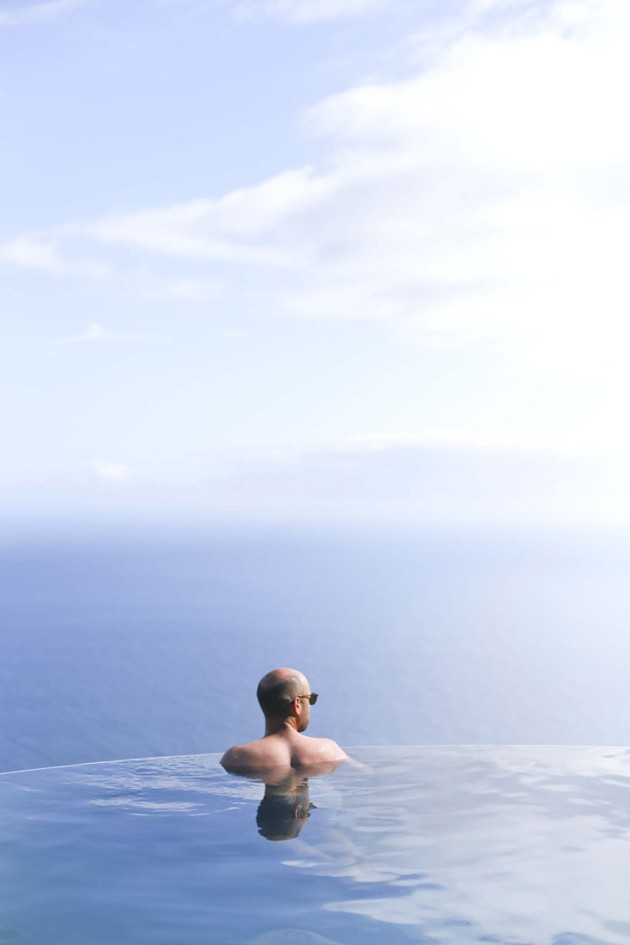 The first time I drove through Big Sur I remember thinking how insanely beautiful it was. Jagged cliffs, giant trees, aqua blue waters and a dramatic rocky coast. Naturally there would be a special place to experience it like Post Ranch Inn. It's been on my wish list for years now to see and experience one of the most exclusive seaside resorts and I'm happy to say it's just as amazing as everyone says it is. Here's a diary of our stay that left me in a dreamy, peaceful state.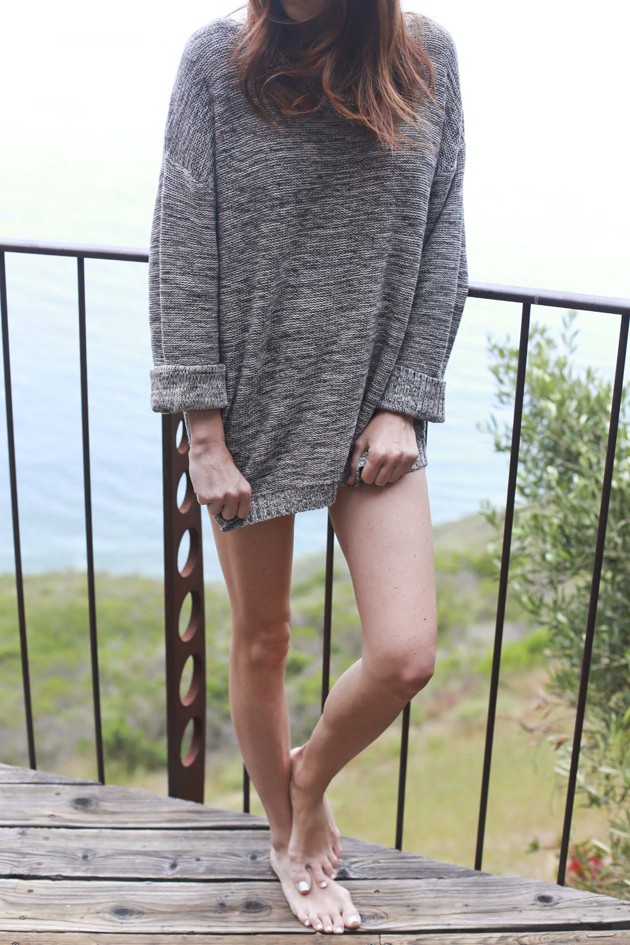 I lived in my coziest knits during our visit. This oversized one from Margaret Oleary was a particular favorite to cuddle up in. Each morning I'd toss it on and sit on our balcony overlooking the ocean with a giant hot cup of coffee.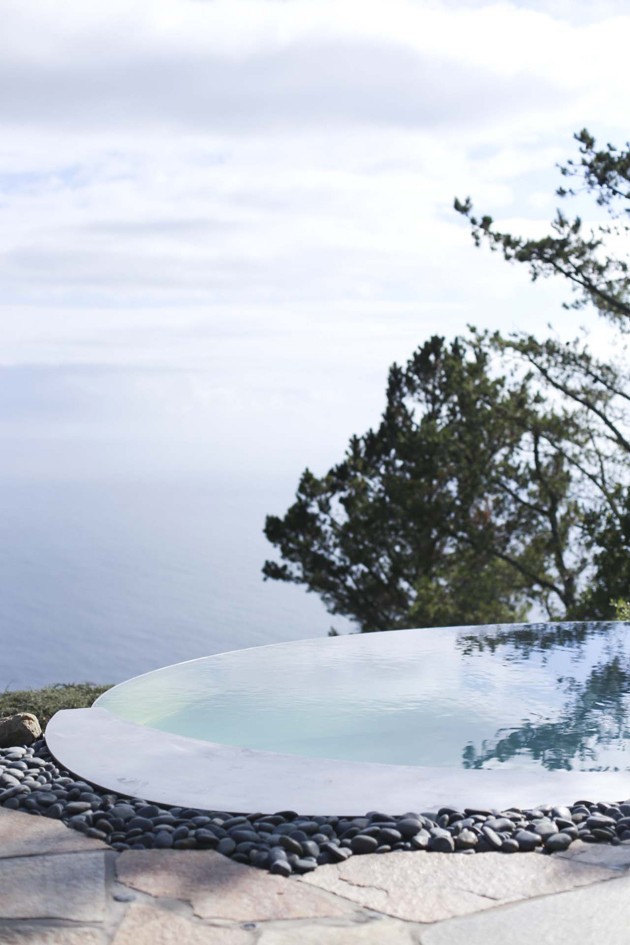 A hot tub with a view. Our favorite spot to soak and read a book when the sun poked through.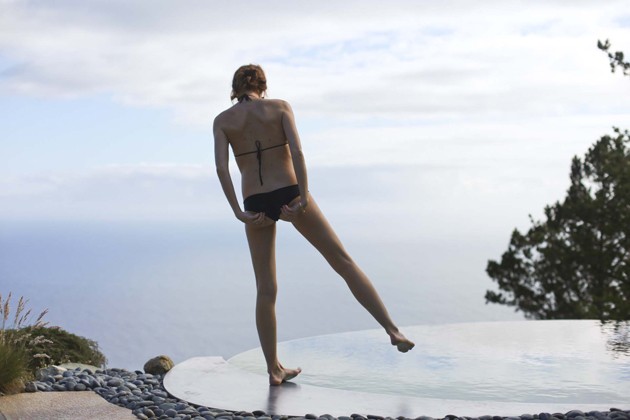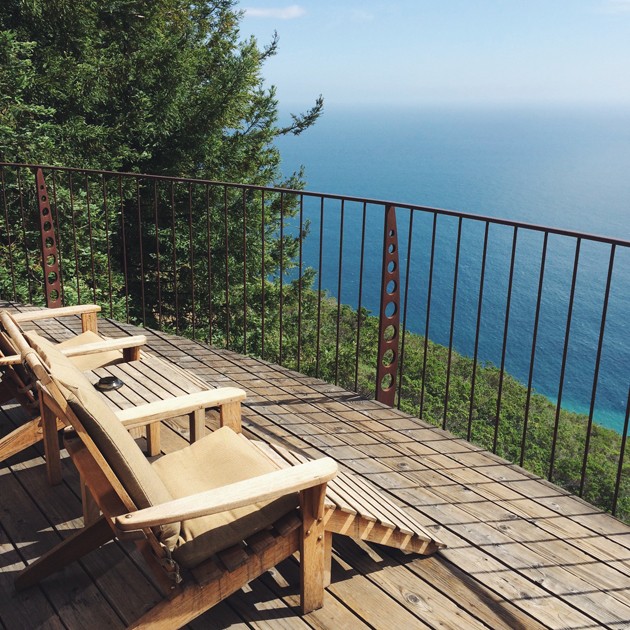 The balcony on our coast room.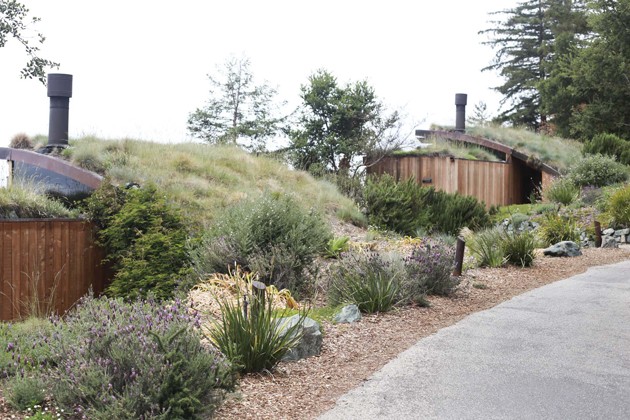 Ocean houses with grass covered roofs.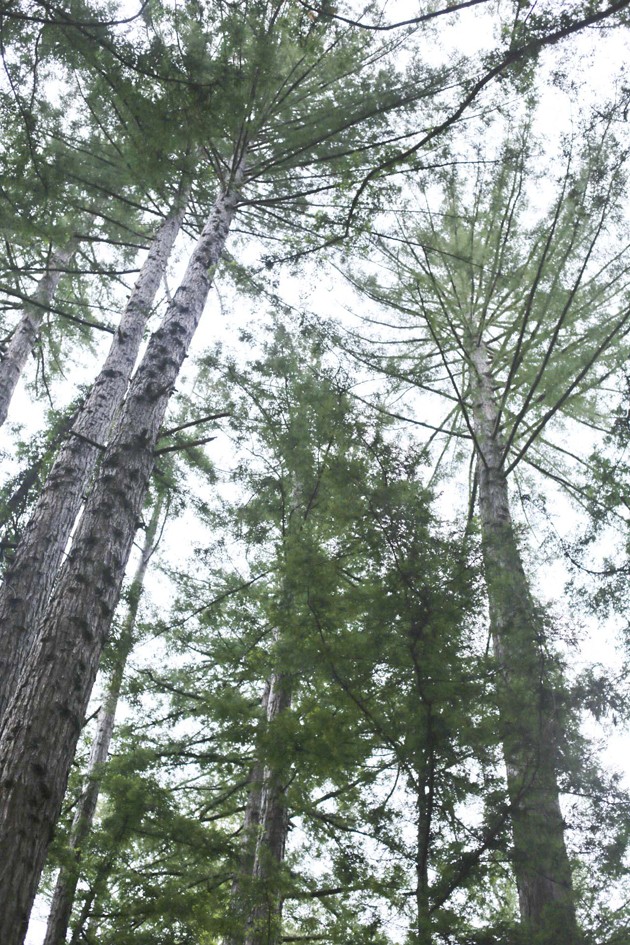 Every morning before breakfast we set out to explore the hiking trails which ran all through the property. Just walking through these trees was an experience. We spotted a family of deer and some wild turkeys.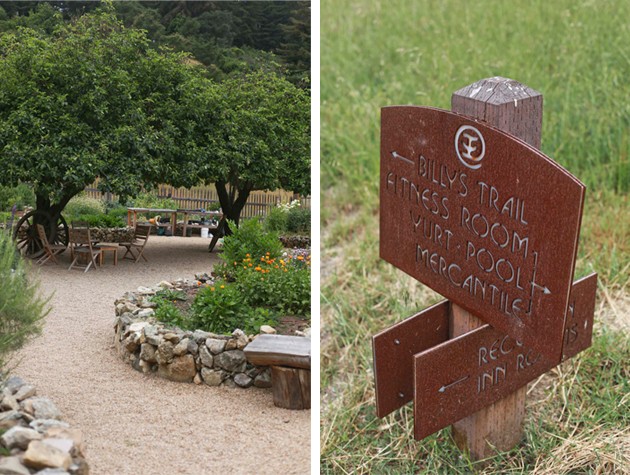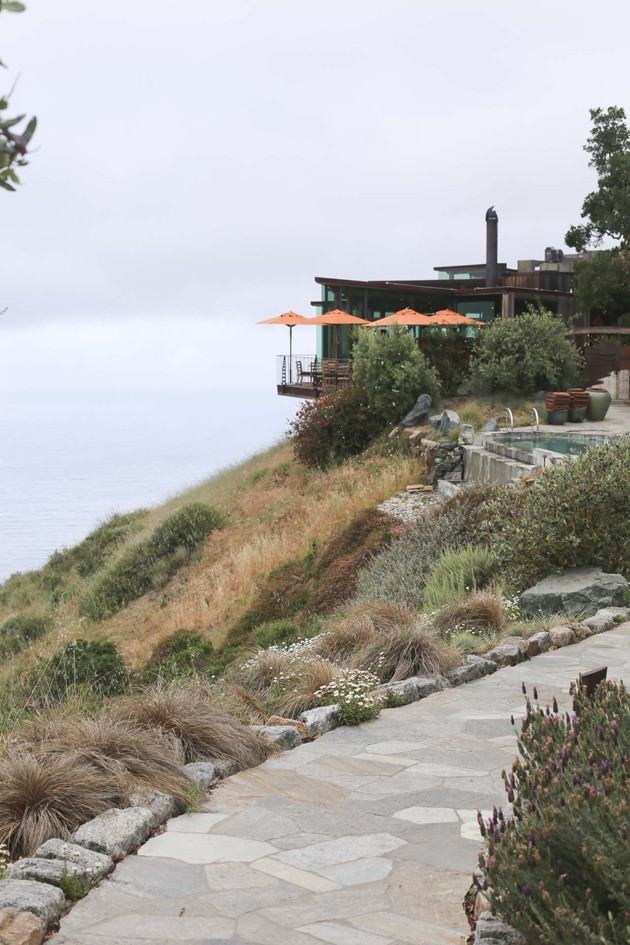 A highlight of the stay was dining at the resort's restaurant Sierra Mar which hung over the cliff. Breakfast, lunch and dinner literally left us saying "that was the best meal ever". A three course lunch, four course dinner and breakfast that included the best french toast ever. If you're just passing through Big Sur I highly recommend making a reservation to eat here, it's worth the pretty penny.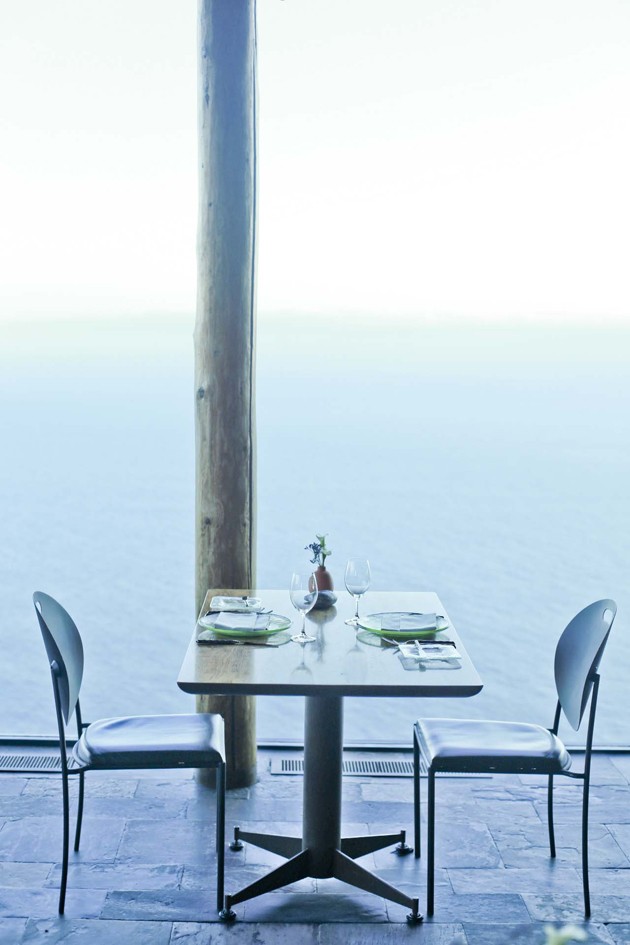 Dining with a view.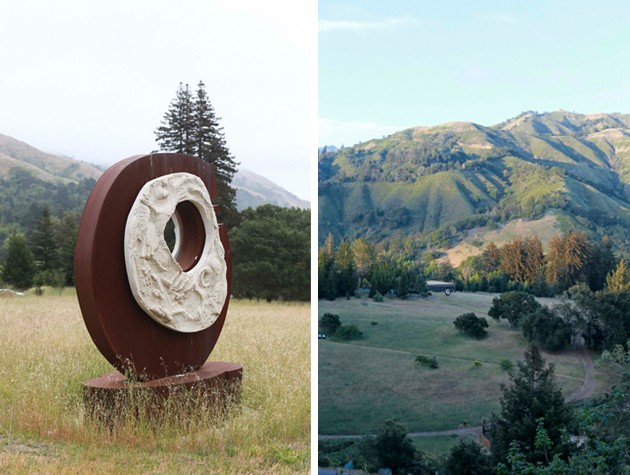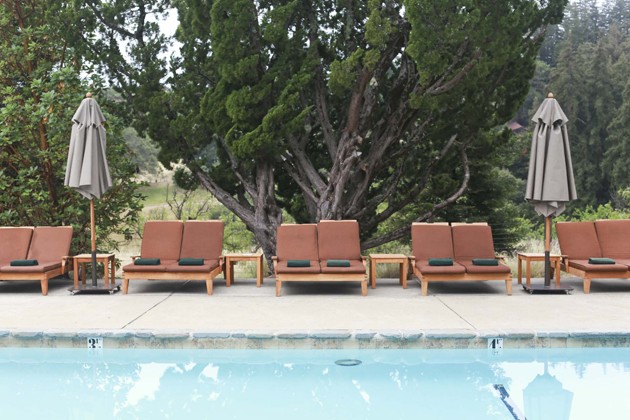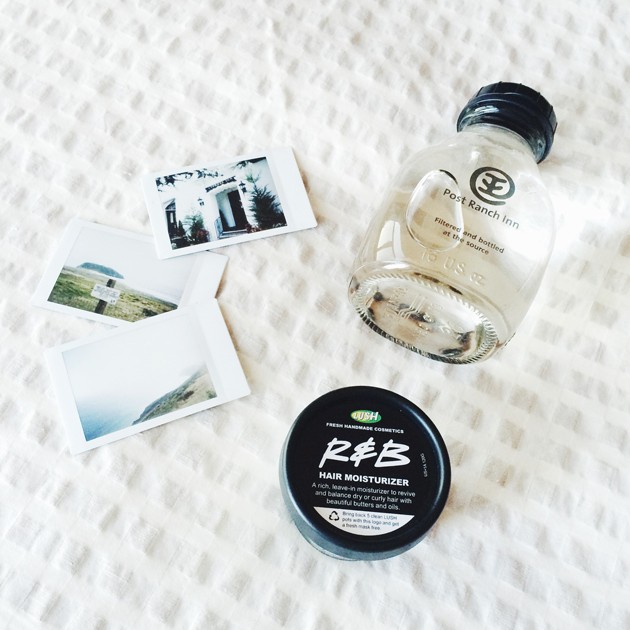 Souvenirs I picked up along our road trip: polaroids i snapped with my new Fuji Instax camera, Lush R&B hair moisturizer and a Post Ranch Inn glass water bottle.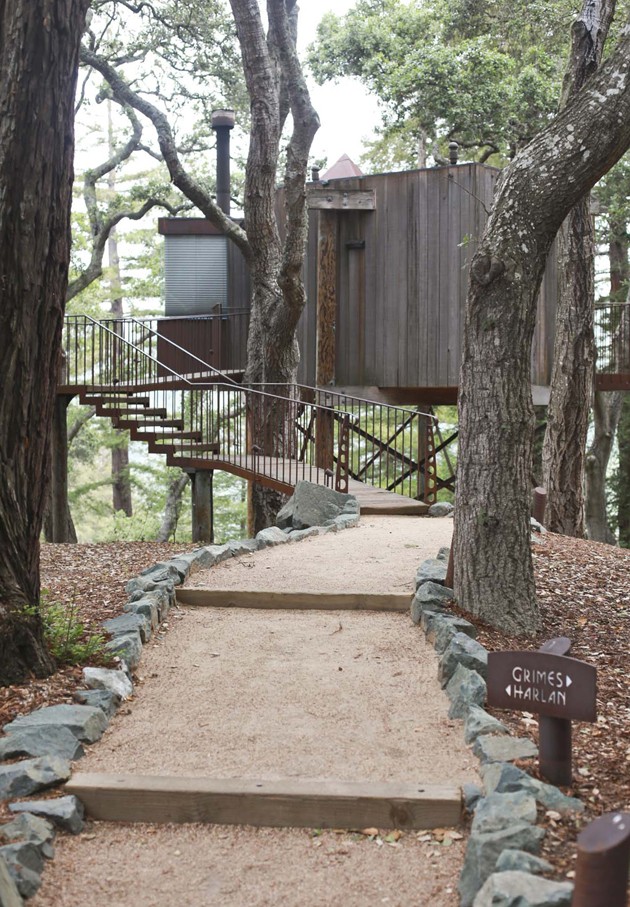 A tree house room that looked incredibly cozy.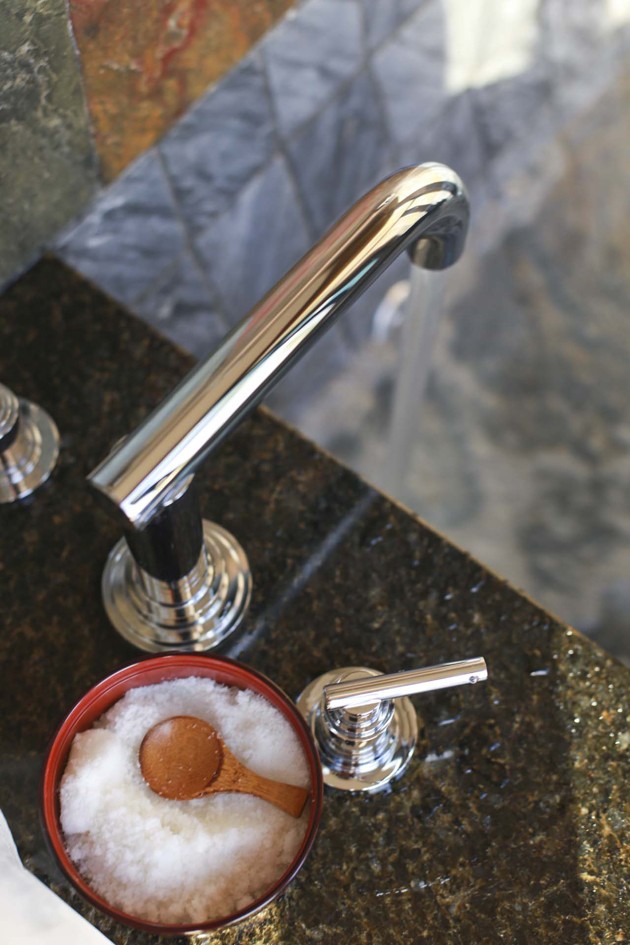 As if our private balcony wasn't enough to enjoy the view, the (giant) bathtub was positioned perfectly to soak and enjoy the scenery—even the windows opened up. I also loved that they provided a giant bowl of salt for detoxifying baths.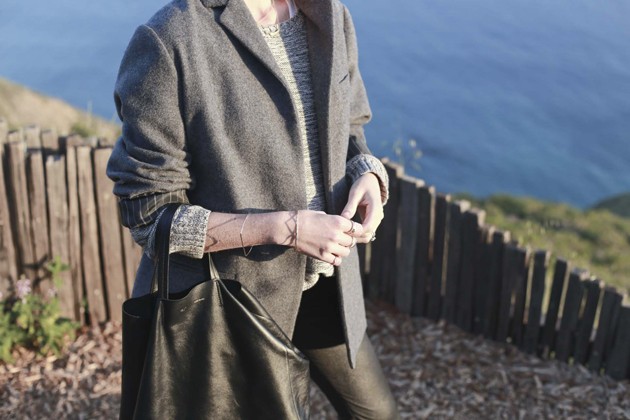 Wearing: Helmut Lang leather pants, Organic by John Patrick coat (similar), Celine sunglasses (similar) and bag (similar), Alexis Russell bangles (similar).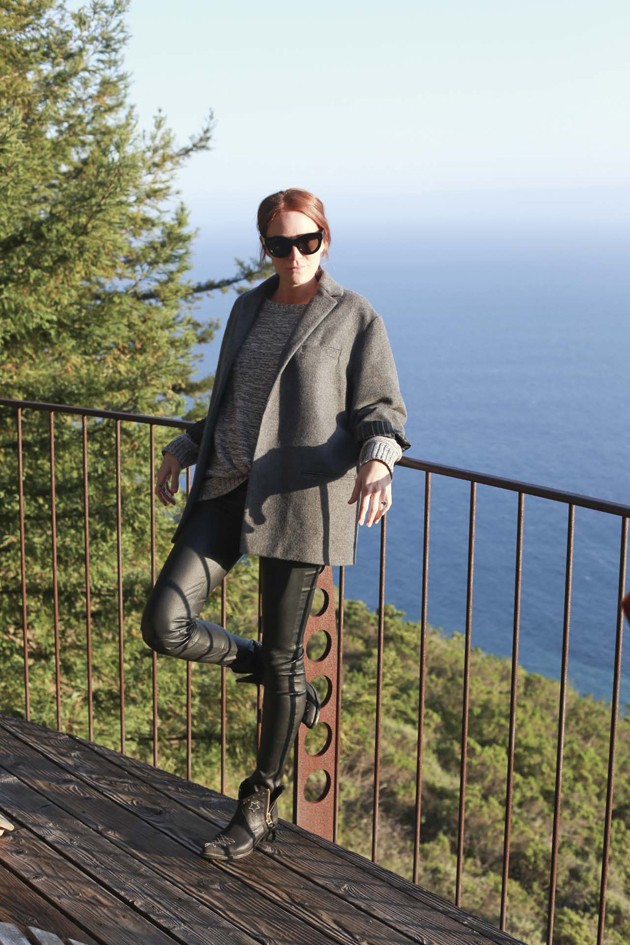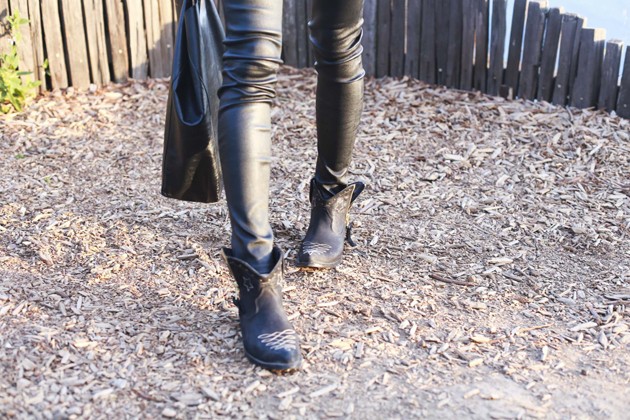 My Anine Bing boots that I lived in all through the road trip.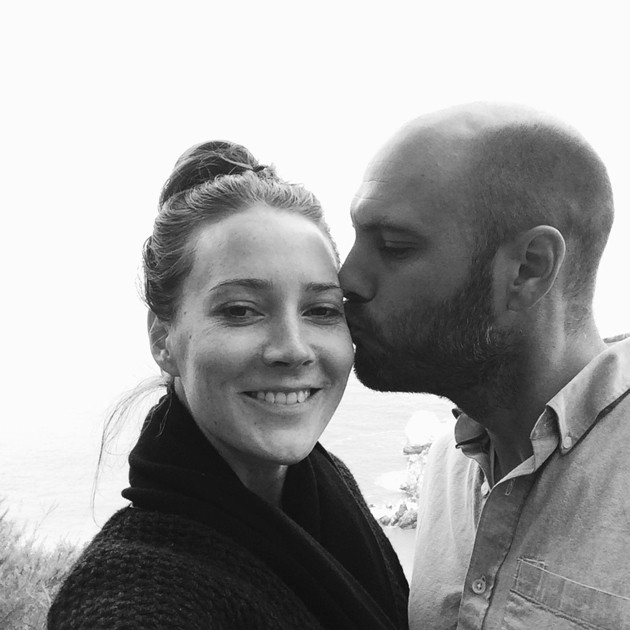 Lastly, a trip down memory lane for my hubby and I. It's been almost two years since he proposed in Big Sur. We paid a visit to our sweet spot which happens to be steps from Post Ranch Inn. A place that will forever be special to us.