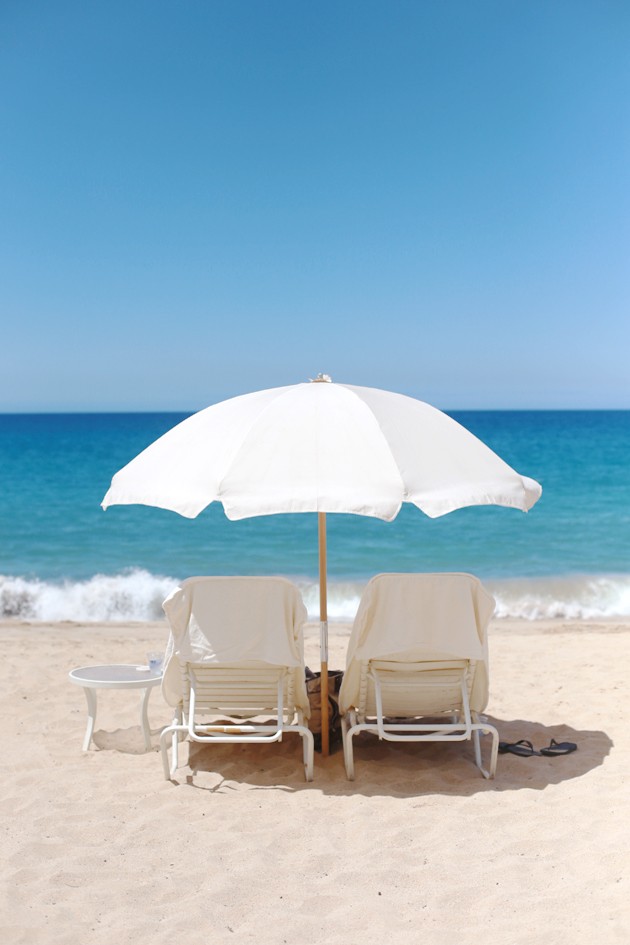 Coming home from an amazing trip is always the hardest part of the travel experience. But it can also be the most rewarding. You get to reminisce, look at pictures and reflect on things that you didn't even notice until having to leave whatever paradise you were in. Falling asleep in our own bed last night after a long day of traveling was glorious but I realized how amazing the sounds of Hawaii are to fall asleep to (and how lucky we were to experience them). Ocean waves breaking, a forrest of birds outside chirping away and the scent of the beach rolling in. World Odyssey helped us pick Lanai as our babymoon/anniversary trip and I couldn't have been more in love with the experience. Plus it was only natural we chose a Four Seasons to celebrate our next chapter, after all every other milestone has seemed to include them (wedding night, honeymoon and Morocco where we found out we were pregnant!). Here's the first of a few posts from our island adventure.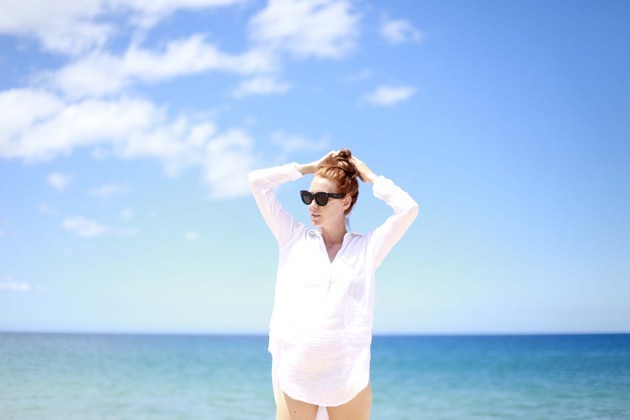 The best part about island living is the minimal clothing needed. I lived in tunics, bikinis and cover ups like this one from Michael Stars.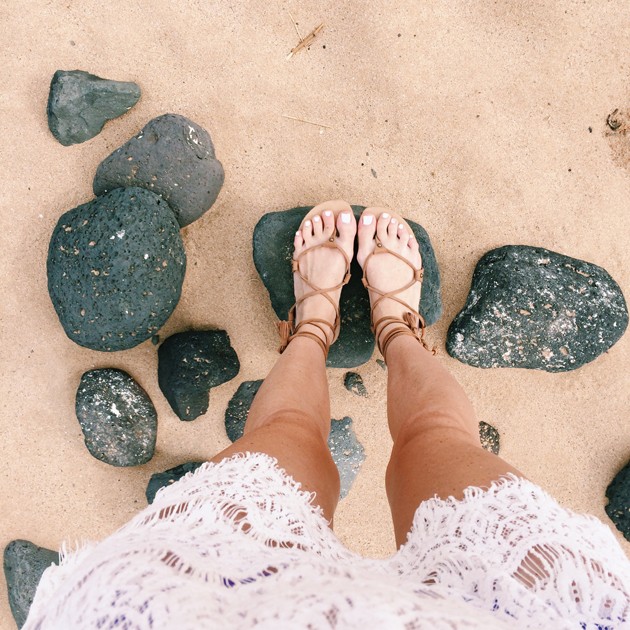 Valia Gabriel sandals that remained on my feet almost the entire time.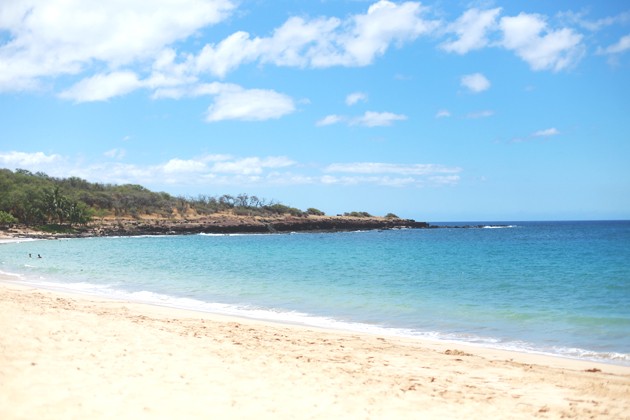 The picture perfect Manele Bay. Each morning we'd hike the trail that runs along the point in the distance.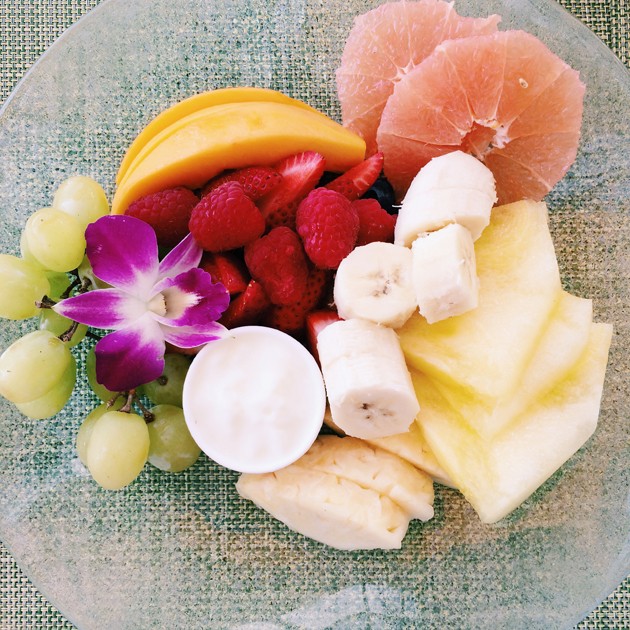 Fresh fruit that tasted insanely good each morning. 
Exploring the abandoned Lanai beach club (once lively in the 70s and 80s) that's rumored to be brought back to life soon. Striped Gypsy 05 dress.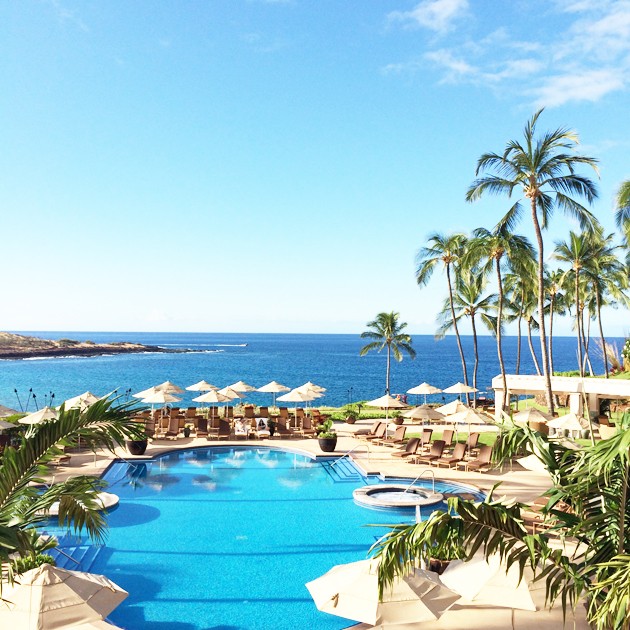 The view each morning of the Four Seasons Manele Bay pool.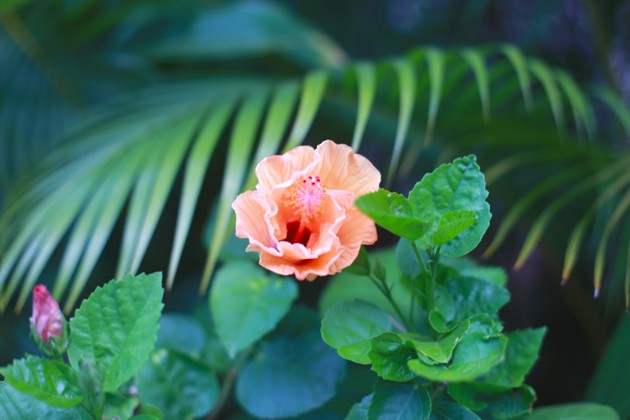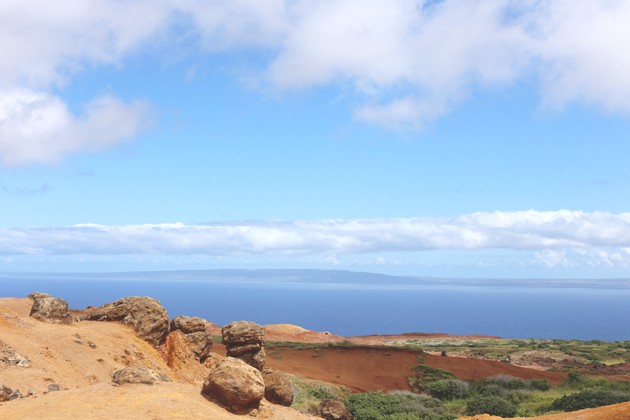 Aside from a lot of lounging and relaxing, we rented a jeep one day to explore the tiny island. A Mars-like terrain called Garden of the Gods is a must see.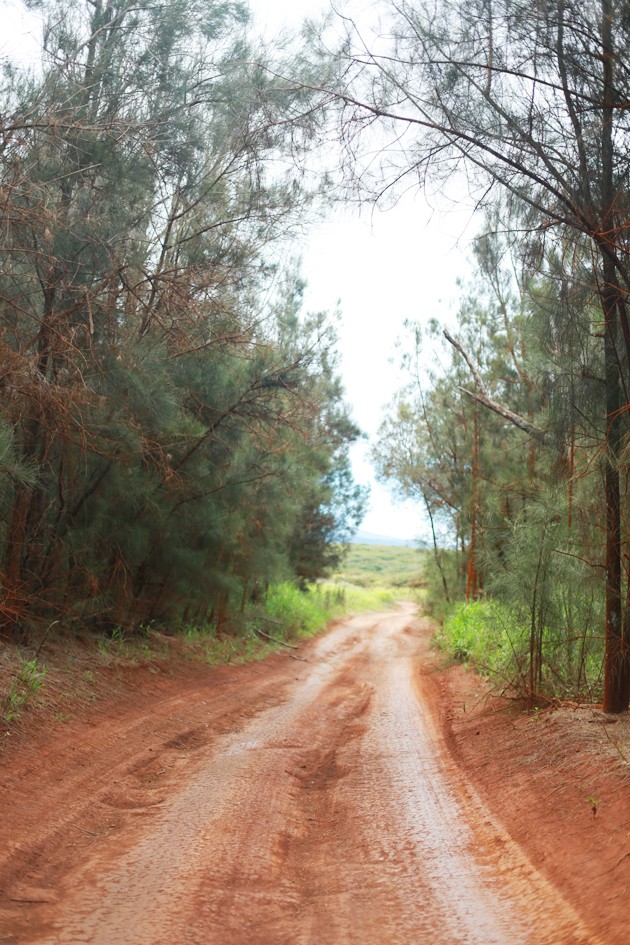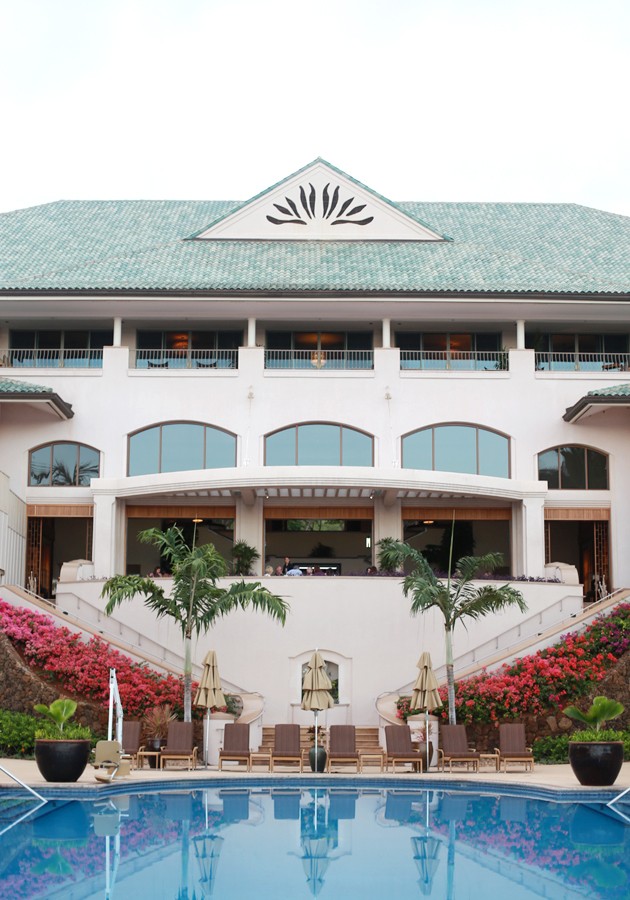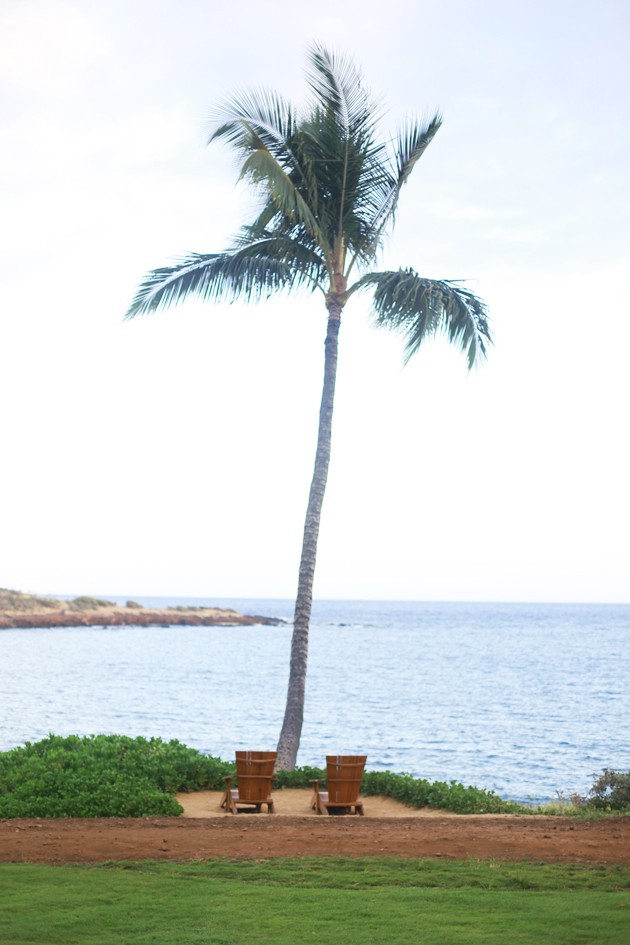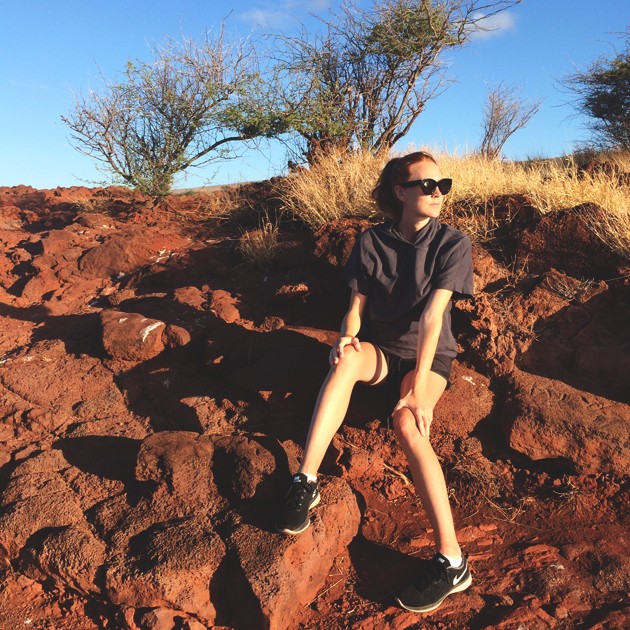 We hiked almost every morning to Pu'upehe (Sweetheart Rock). Aether sweatshirt, Nike sneakers, Celine sunglasses (similar), Lululemon shorts.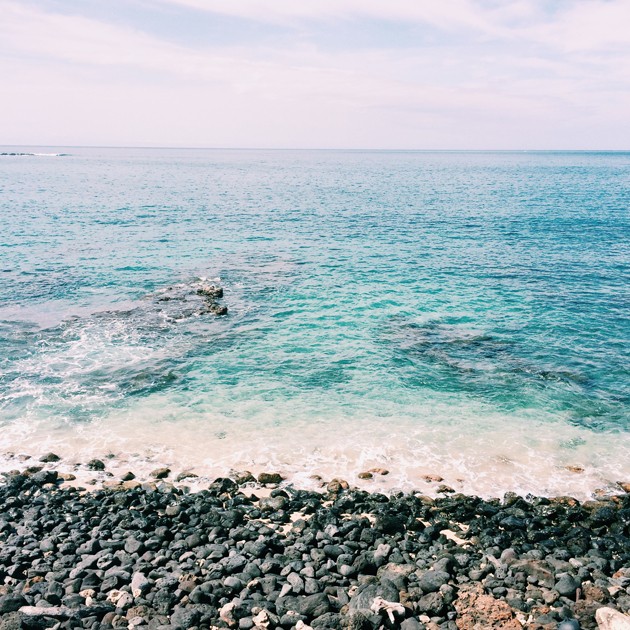 The view that never got old.