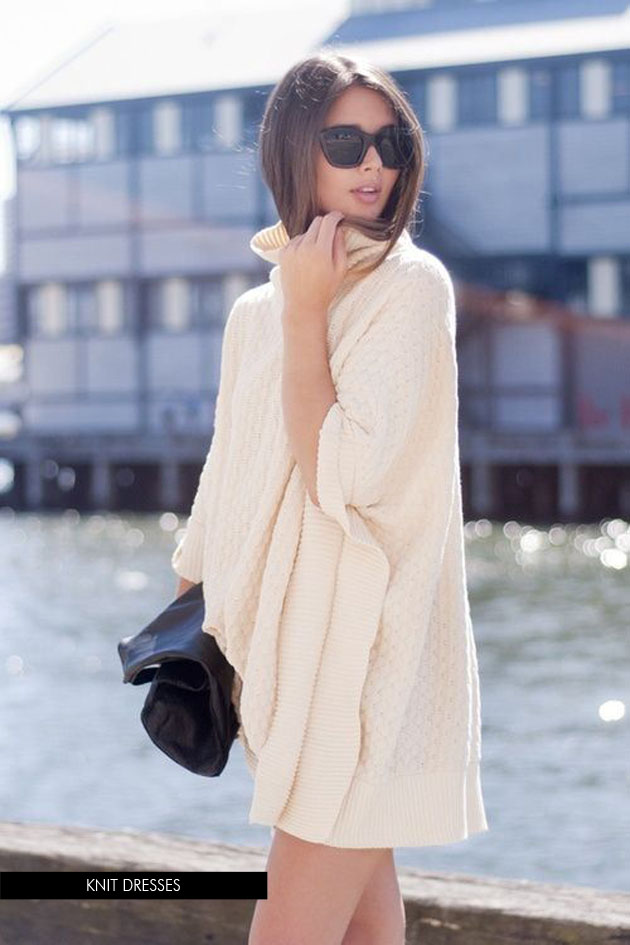 My head has been spinning lately with a case of shopping fever. It notoriously kicks in at the start of September, which I partly blame for the series of fashion weeks about to ensue. With so many new arrivals popping up all over the web and in stores I thought I would share some of my favorite finds and what I currently investing in for fall.
Nothing says fall like a cozy knit. While the temperature slowly dips, dresses are an easy way to adjust with the season and they can take you through the winter months with a pair of leather pants or tights. Being pregnant at this time has no doubt put a slight spin on how I'm dressing. For that reason I've been choosing pieces that I can wear now and later. Sweater dresses have been a favorite (like this find) since they can fit tight now and oversized later.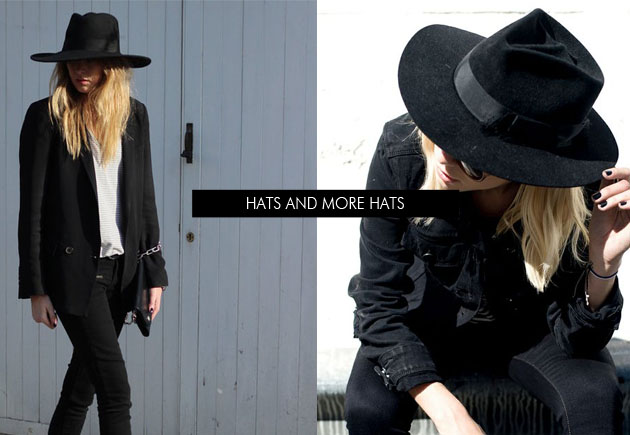 There's a handful of milliners out there right now giving hats a presence this fall. I for one can't seem to get my hands on enough.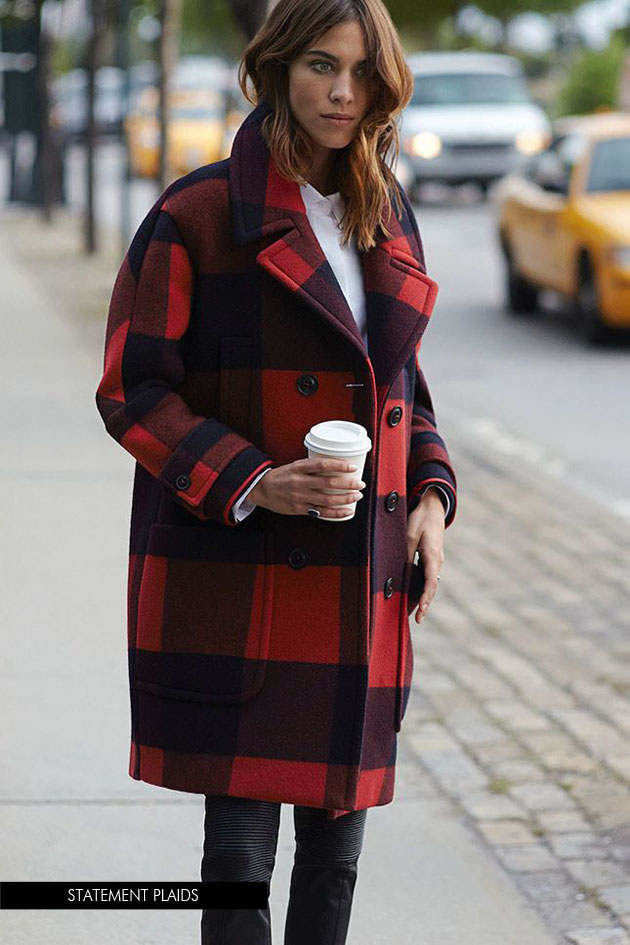 I decided to include "statement plaid" on my list primarily because of this Isabel Marant jacket. I want it so badly it hurts. Now I can't let any form of the print pass my eye without giving it a gander.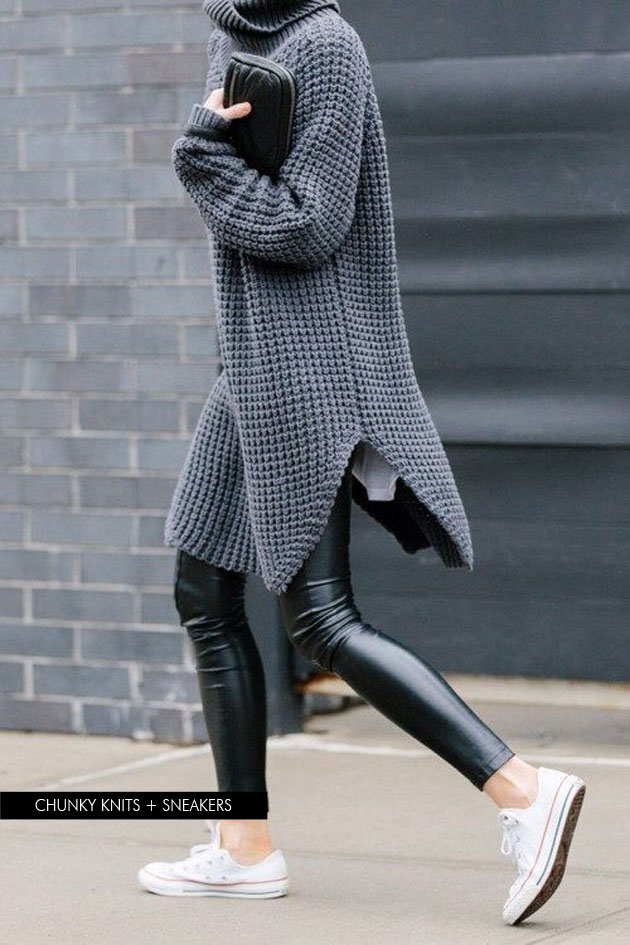 My mantra has always been that a good sweater is worth every penny. They seem to have the best longevity in a closet and never go out of style. Pairing sneakers with them and a great pair of jeans or leather pants is the perfect casual fall look.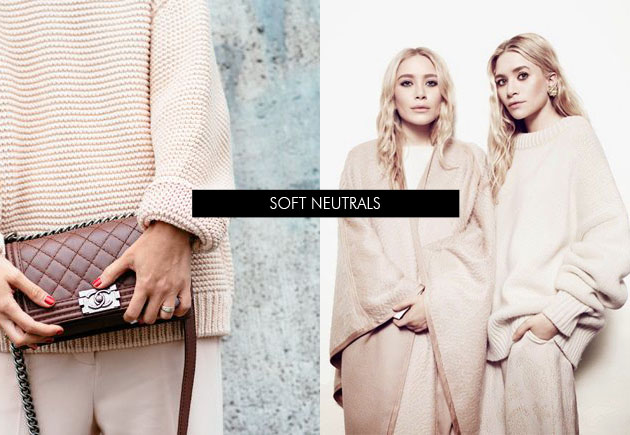 The colors that to take over in the fall are undeniably the most fun in my book. Leaves start turning, grass fades and everything transforms to a washed out color palette. Like nature, the colors in fashion seem to do the same thing, fading from bright hues to earthy subtle tones. Nudes and sandy pinks blend in all too perfectly and act as the perfect neutral for any look.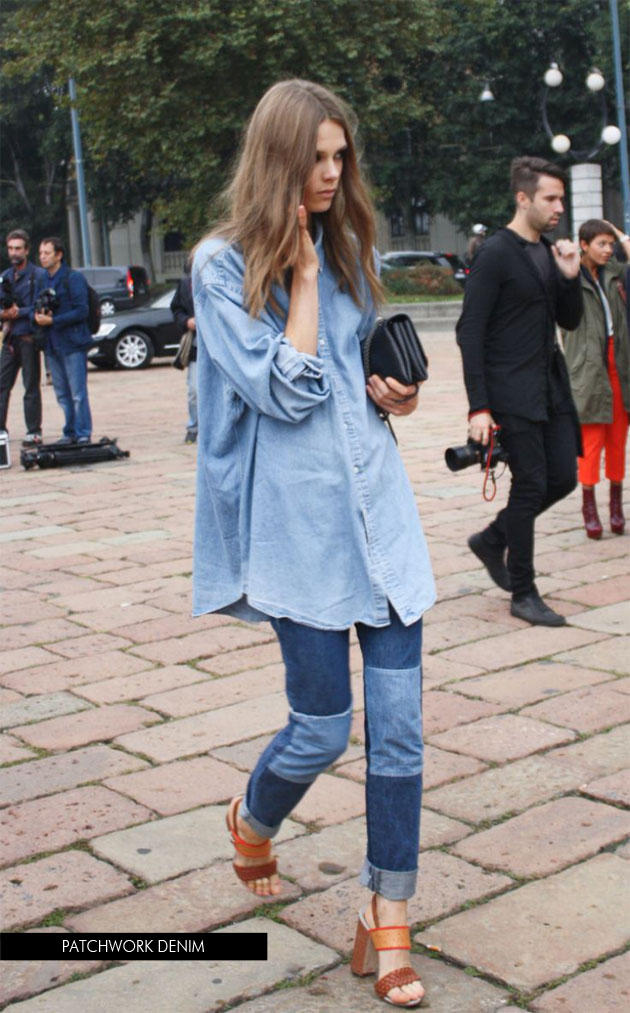 I've always been a huge denim girl. There's just something about it that fits my lifestyle like a glove. Usually I'm not one to jump on any denim trends—the more classic the better if you ask me—however patchwork denim carries on that relaxed vibe in a fun way and I've been more than eager to try it out.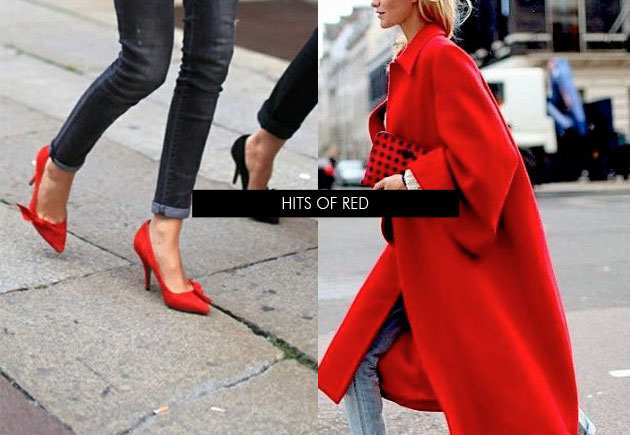 If there's ever a time to introduce a little red into your life, its fall. Whether you go with something subtle or bold just remember to keep the rest simple. Red heels have been on my wish list for far too long so I'm taking the plunge on a statement pair.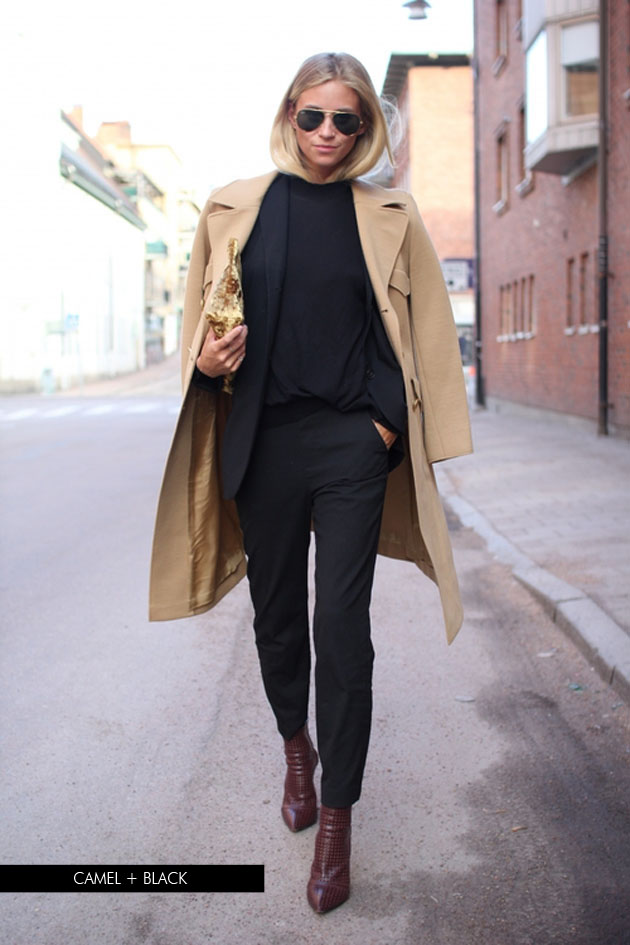 Fall's most classic combination never seems to dissipate. Camel and black worn together is undoubtedly a chic way to dress for the season and the easiest as most of us already have the colors hanging in our closet. One thing is for sure though, a beautiful camel peacoat is worth every penny.