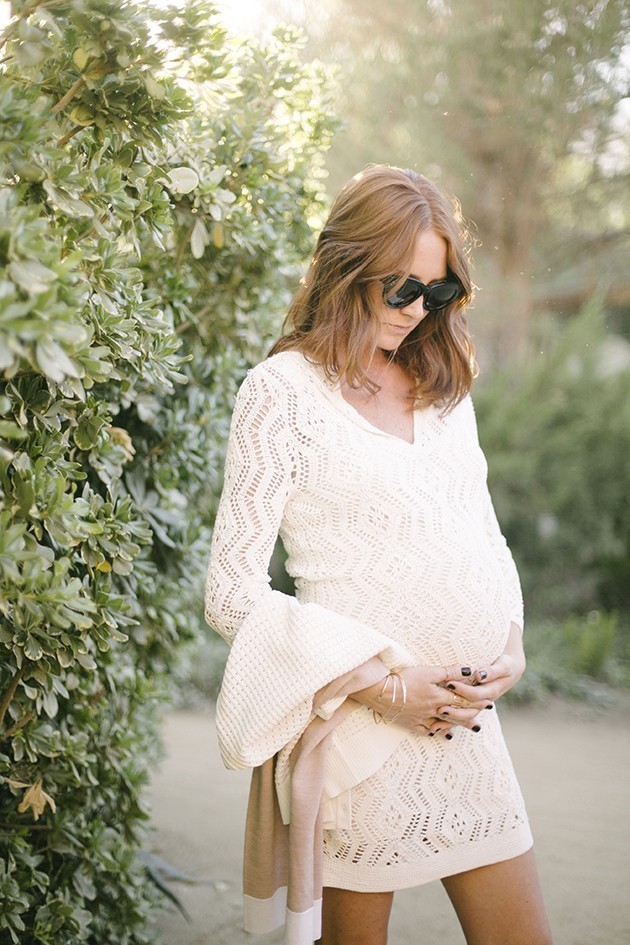 One question people always seem to ask me is "what's your number one pregnancy craving?" I never skip a beat with my answer because it has been the same since day one. Lemonade. I can't seem to get enough and crave it ravenously at times. So when we arrived at the Parker on a warm desert day we dropped our bags and headed straight for the lemonade stand. Not only is it crazy adorable with light pink and yellow stripes but the lemonade is as fresh as can be, which made this mama very happy. Aside from good old lemonade, I can't get enough milk chocolate. True, I've always had a sweet tooth (as my Todd likes to tease and remind me of) but it definitely seems more intense these days.
Fun fact… I got engaged in this Rachel Zoe dress and now its a bump favorite. Some things are worth hanging on to forever. Below are some similar finds.


Rachel Zoe dress (similar), M.Patmos sweater, Celine sunglasses, Chanel slides (similar), Alexis Russel bangles (similar). On Todd: Garrett Leight sunglasses, RRL shorts, Apolis tee.