Over the weekend I scrambled a bit when I realized this weekend is Easter! My mind has been so distracted by the world and since all our April plans were cancelled (just like that) I didn't get myself organized. But I'm determined to make it special for us all, even if I have to improvise a little! Here are some ideas I'm planning for the holiday weekend ahead. 
Easter Baskets
My mom always put together the most beautiful Easter baskets for us every year. I love doing the same for Elin and probably obsess over the color scheme and details way more than I should but I get so much joy out of designing a basket for her… and now I get to do two!
Some of my favorite resources and things I do every year:
I love using these seagrass baskets because they're lightweight and fold down which makes them easy to fill and decorate.
I'm that crazy person that saves every pretty ribbon on any packaging. I've accumulated quite the collection so I usually dip into that but my absolute favorite is hand dyed silk from Tono + Co.
Authentic grass is everything! Don't waste your money on that terrible plastic stuff. I reuse real hay every year and I love the way that it looks. Spanish Moss is another great option.
Lastly, for gifts and cute little basket fillers I love browsing the following places: Meri Meri, Smallable, Etsy, Bon Fortune and Upstairs Pierre Lafond.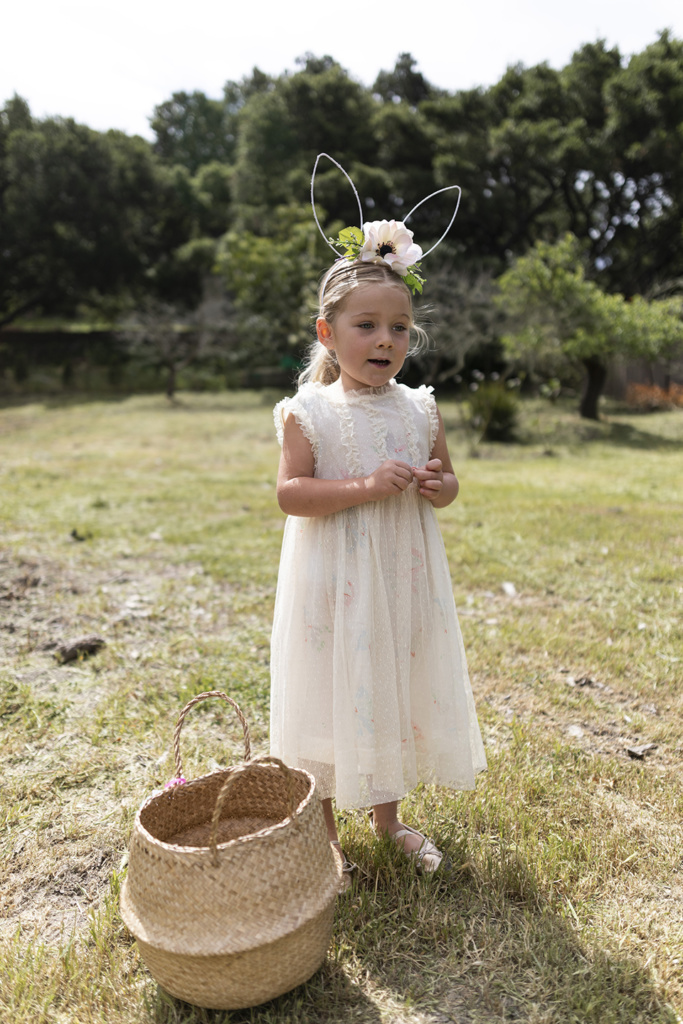 Easter Table
Even though it will just be the four of us, I plan on making the day even more special with a beautiful brunch, pulling out the china and even lighting candles at night (Elin's favorite job is blowing them out afterwards). Below are some favorite things I'll be using for our table, fingers crossed we'll have sunshine for an al fresco set up.
Heather Taylor linens are my absolute favorite. I have a few but am always adding her patterns to my wish list. Especially this Lattice print for Spring.
I love love our wedding china from Christofle and take any excuse to use it. I love it paired neutral linens and brass accents.
Normally I'd run out to my local flower market but I'm taking a cue from Sarah Winward and foraging our backyard and garden to dress up our home and Easter table.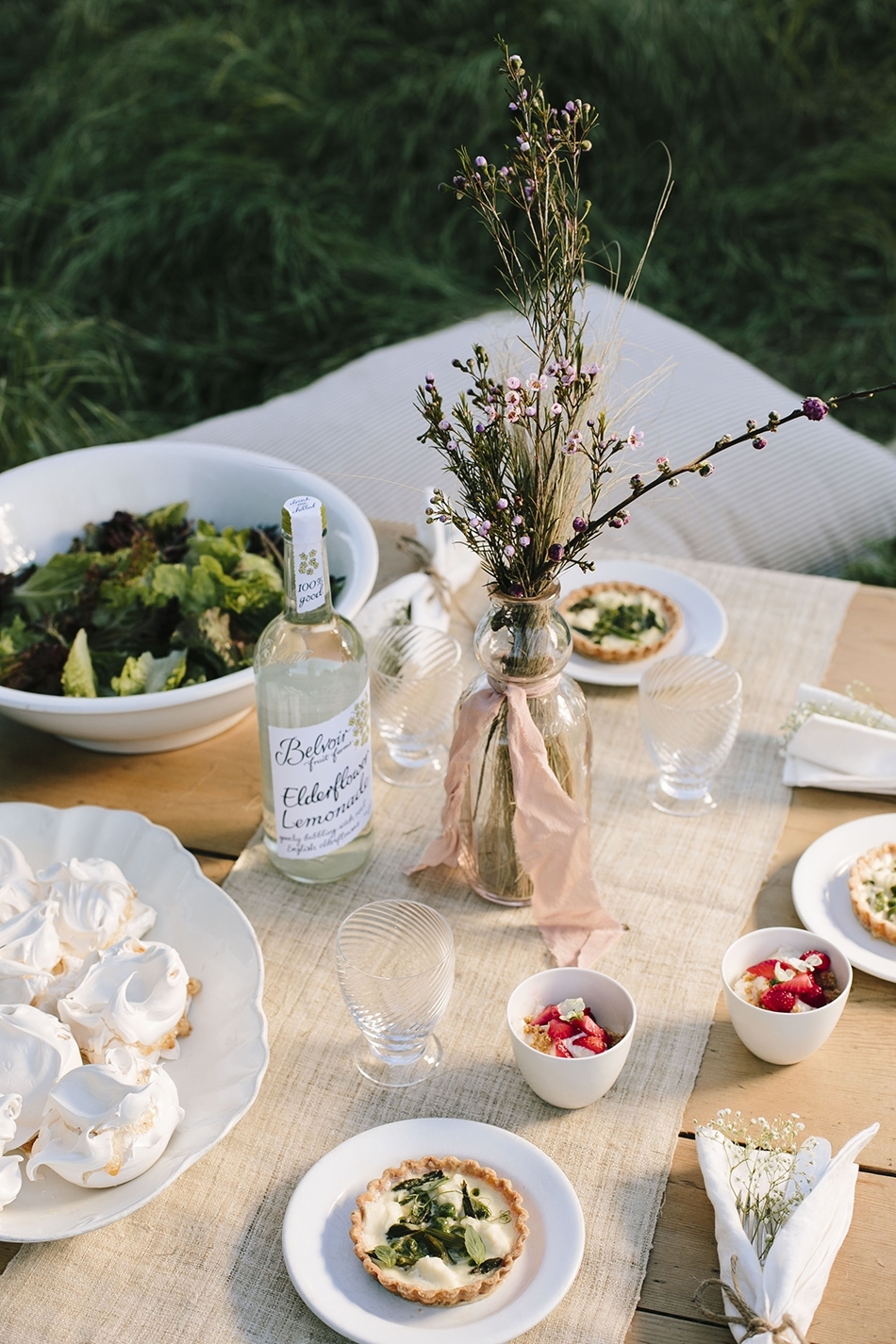 Easter Recipes
There's no better place to be together these days than the kitchen. We've really been embracing this time as an opportunity to try lots of new recipes, long recipes and dare I say, hard ones that have always intimidated me. Last weekend Todd was craving braised lamb shank from one of our favorite restaurants and we ended up finding a recipe. We've both agreed it turned out way better than the restaurant version and might just have to make it again on Easter. Here are some favorite recipes I'm planning on making this weekend.
Egg Casserole and/or French toast casserole for a brunch option…
We have a Meyer Lemon tree in our backyard and I've been dying to make a lemon curd tart. It screams Springtime to me. 
What's Easter without a carrot cake? Last year I made the one from Sweet Laurel Bakery's cookbook and it was ridiculously good considering it's gluten and dairy free. 
Happy Easter (at home) friends! xx Sam