Isn't it funny how time seems to move at a snails pace when you're waiting for something? I've tracked the months, weeks and now days with this pregnancy and the closer we get (less than 3 weeks to go!) the slower each moment seems to pass. Anticipation, excitement and pure nervousness sweeps over me when I stop and think about what's on the horizon. With the nursery all set, the gear all put together and a stocked diaper bag, I feel more than prepared. Naturally, I've turned to some spontaneous shopping trips to get my mind off of baby W's arrival. One of which was a visit to Nordstrom to check out the new collection of Tory Burch watches. Right away I gravitated towards a classic, square shaped face with a simple black band—my sophisticated side coming out. Since I've been wearing it my wardrobe has taken a preppy turn.
Tory Burch watch, Vince dress layered with an Equipment blouse, Zara coat from last year (similar), Manolo Blank heels, Saint Laurent bag, Celine sunglasses (similar).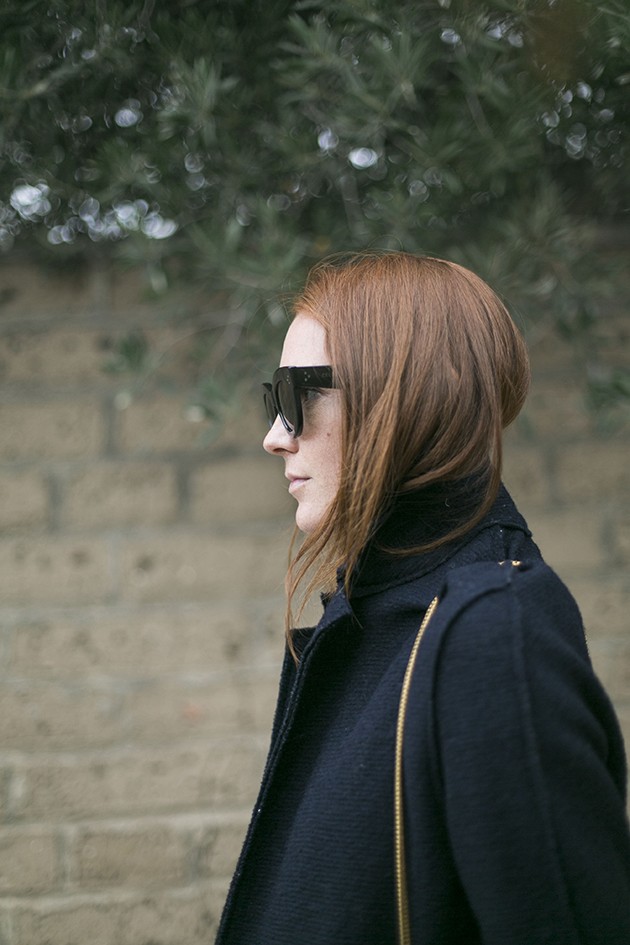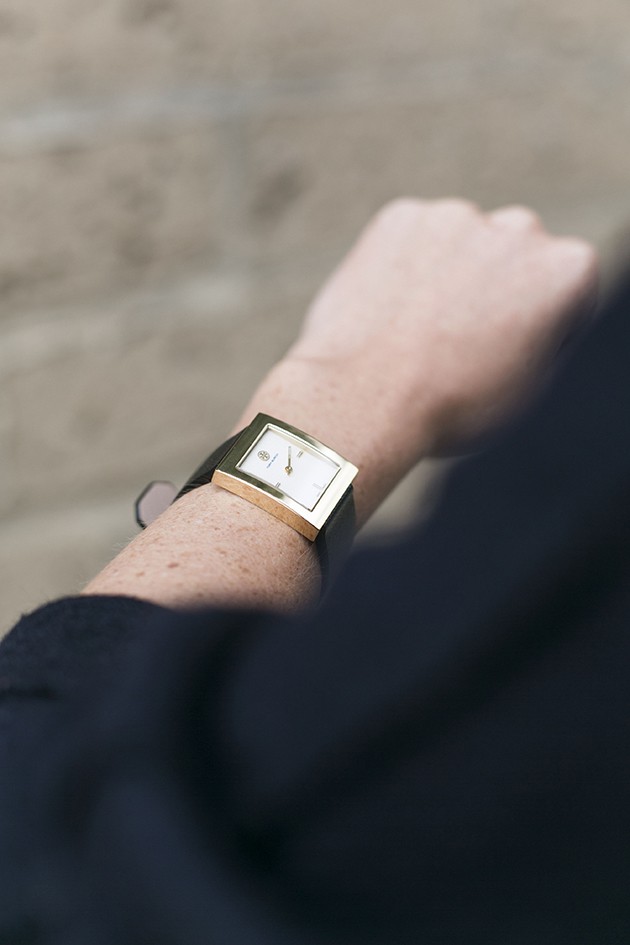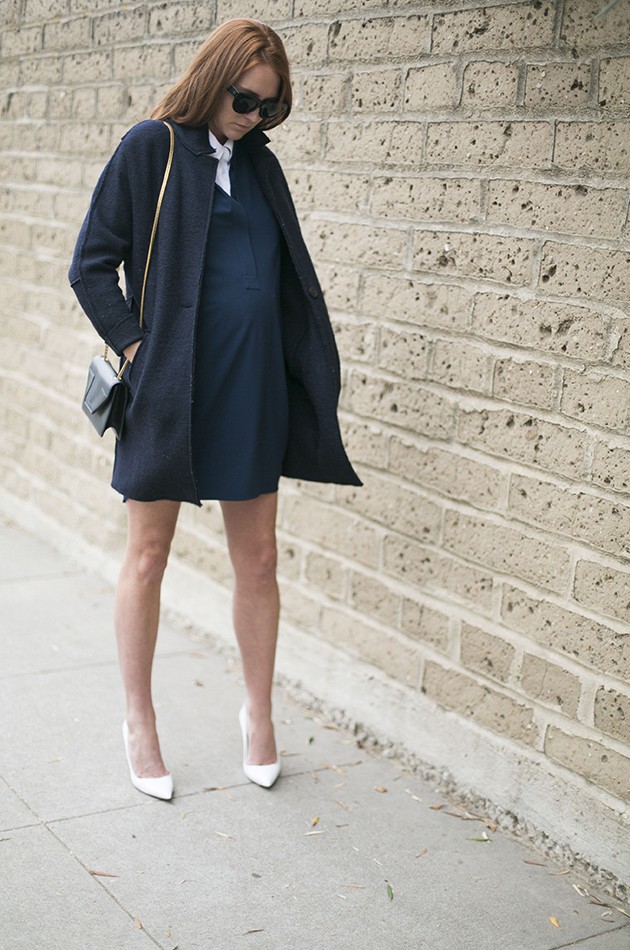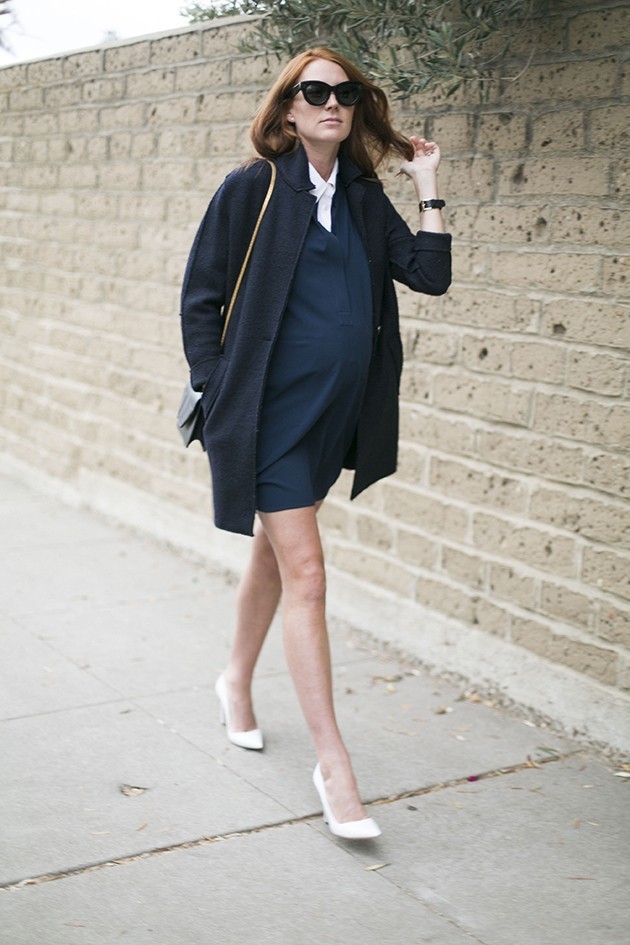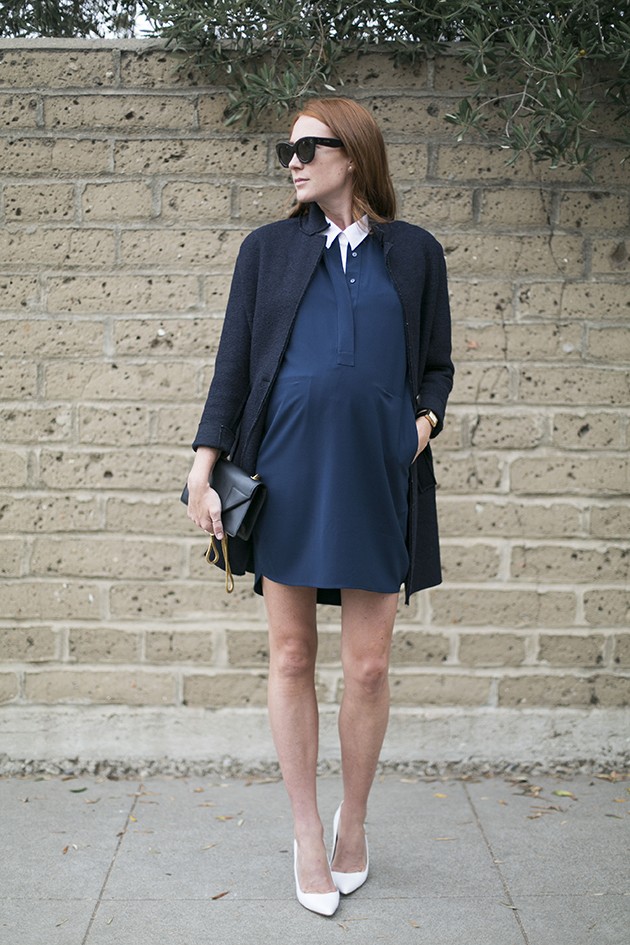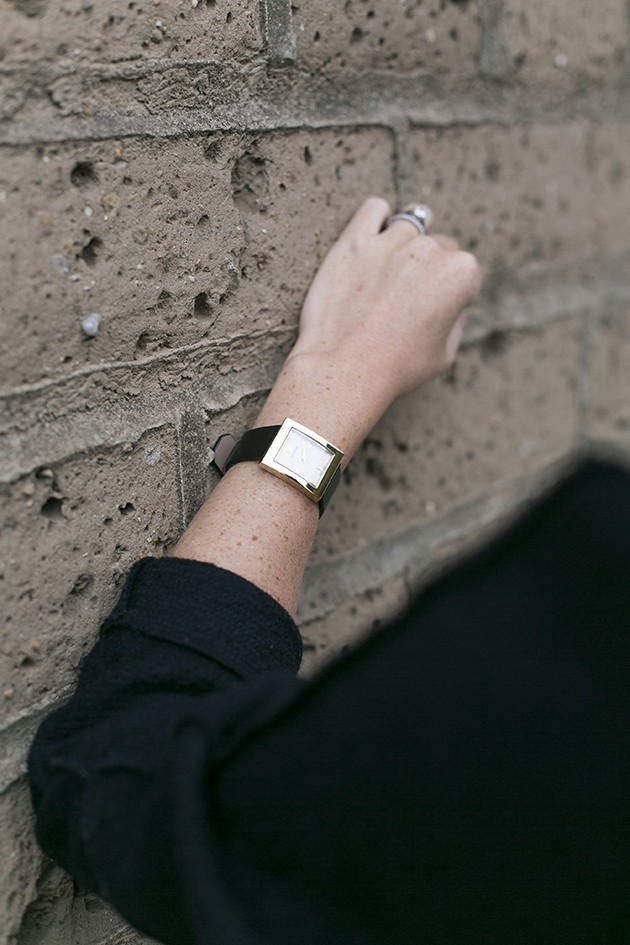 Thank you to Nordstrom for supporting this post.