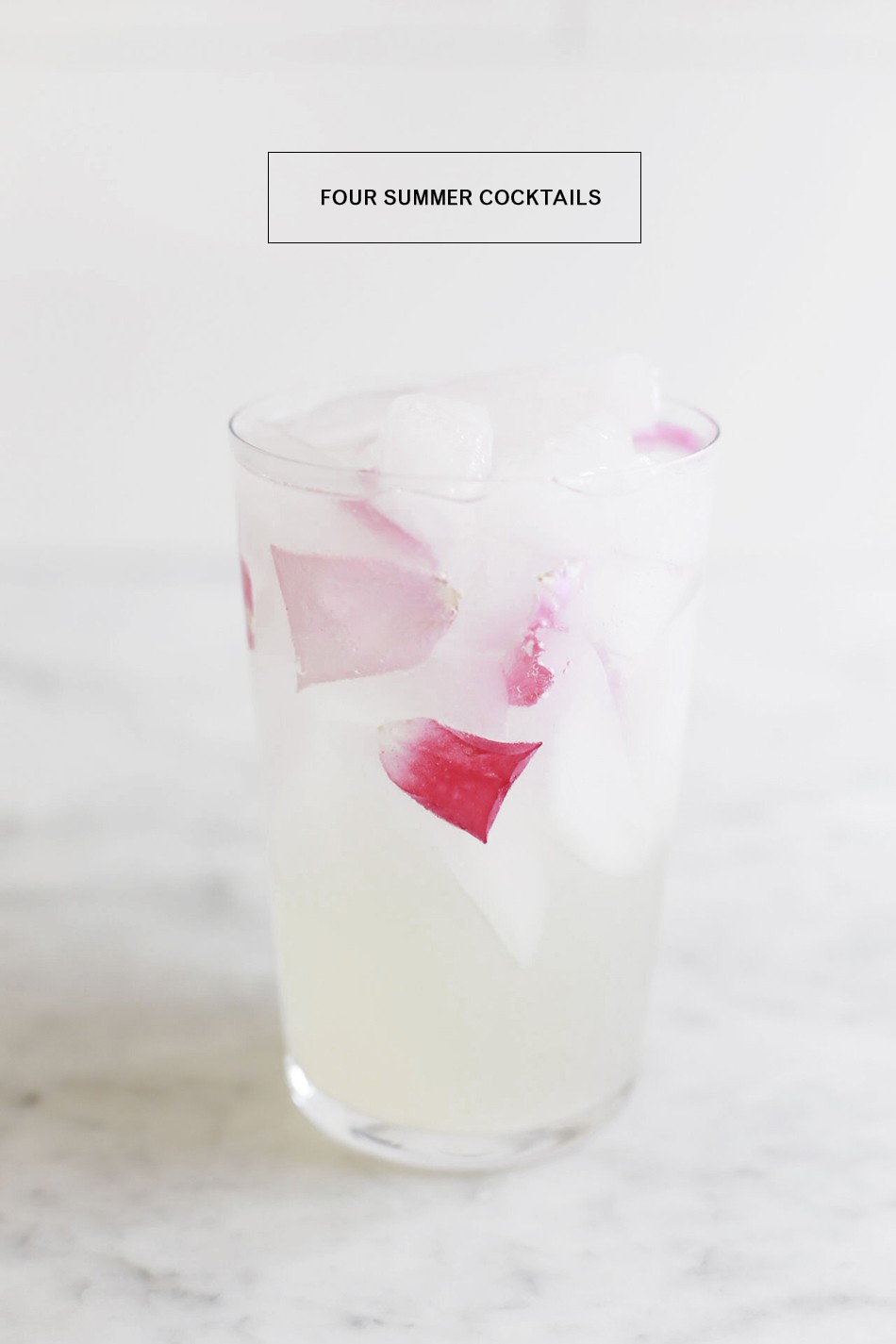 We spent three days with my 94-year-old grandparents last weekend and like always I found myself taking notes. From their little routines, interactions with each other and statements that only someone with nearly a century of perspective could word as perfectly as they do, I did my best to soak it all in. One thing I realized they always make time for was a 5:30 pm cocktail alongside some good conversation. As we lounged on their deck and chatted I couldn't help but notice how relaxed I was—usually I'm like a chicken with my head cut off at that time trying to wrap up the day. And yes not everyday will include the luxury of sitting down with my husband for a drink but, it's definitely worth a try. Here are 4 summer cocktails I've been loving lately.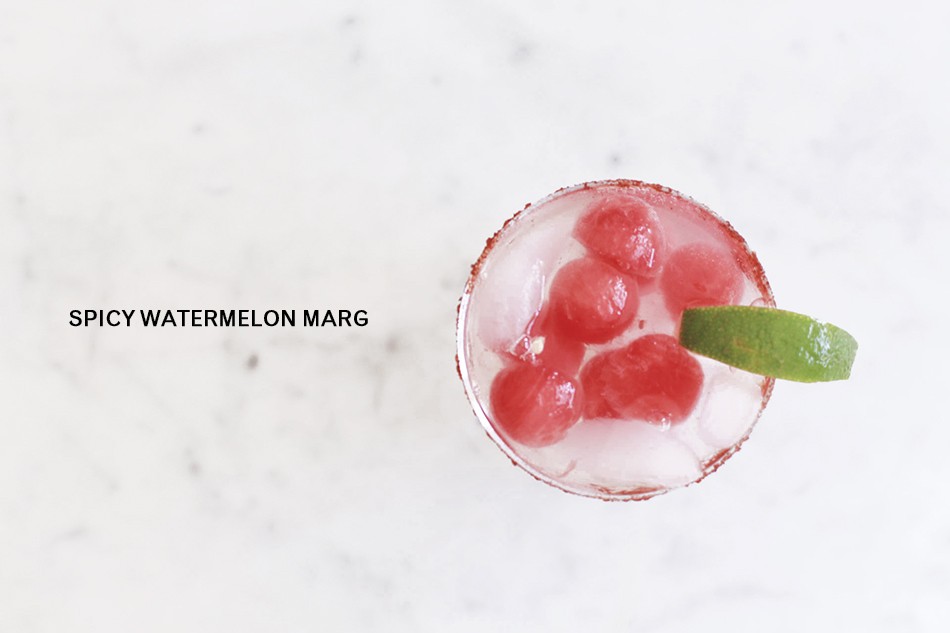 Perfect alongside a batch of carne asada tacos!
4 oz tequila, 2 oz lime juice, 2 oz soda water, 5 frozen watermelon balls, chili salt for a spicy rim. 
I found some rose water syrup recently and bought it just because the smell was so amazing. I wasn't sure what I would use it for until recently… this one is SUPER refreshing.
1/2 teaspoon rose water syrup, 6 oz fresh squeezed lemonade, 2 oz soda water, 4 oz of chilled vodka.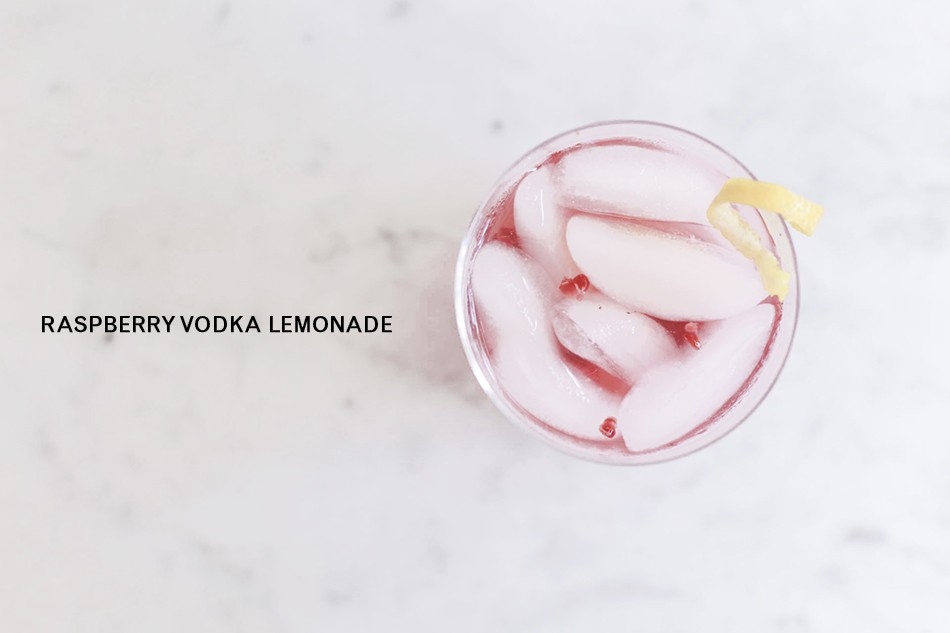 Always an easy favorite. You can sub out raspberries for other fruits like strawberry or even blueberry.
4 oz vodka, 2 oz lemon soda water and a handful of mashed up raspberries.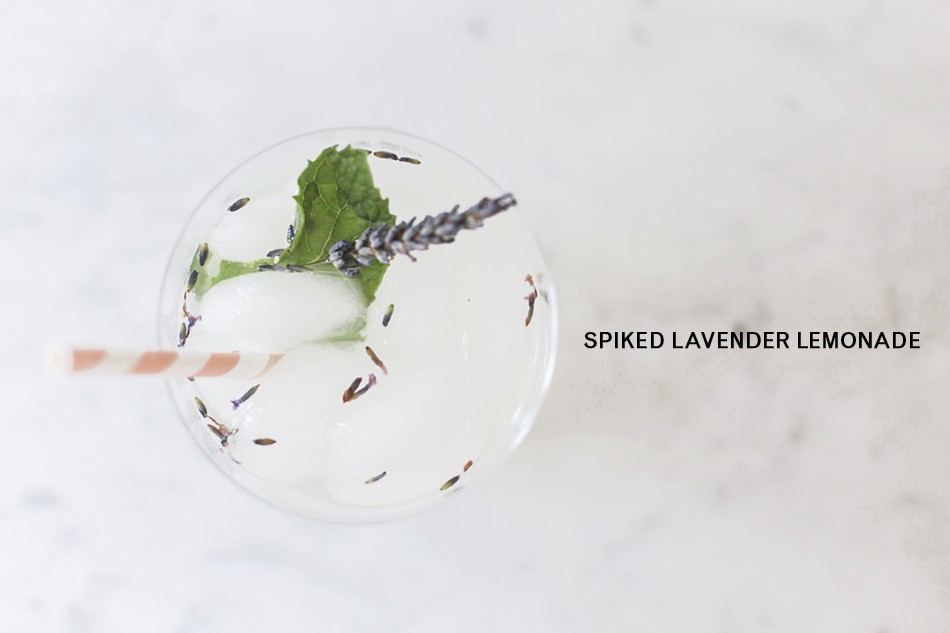 The most relaxing cocktail of the bunch.
6 oz fresh squeezed lemonade, 2 oz soda water, 4 oz vodka and 1 teaspoon of lavender.
Similar glasses to the ones I have and some other goodies I'm coveting…