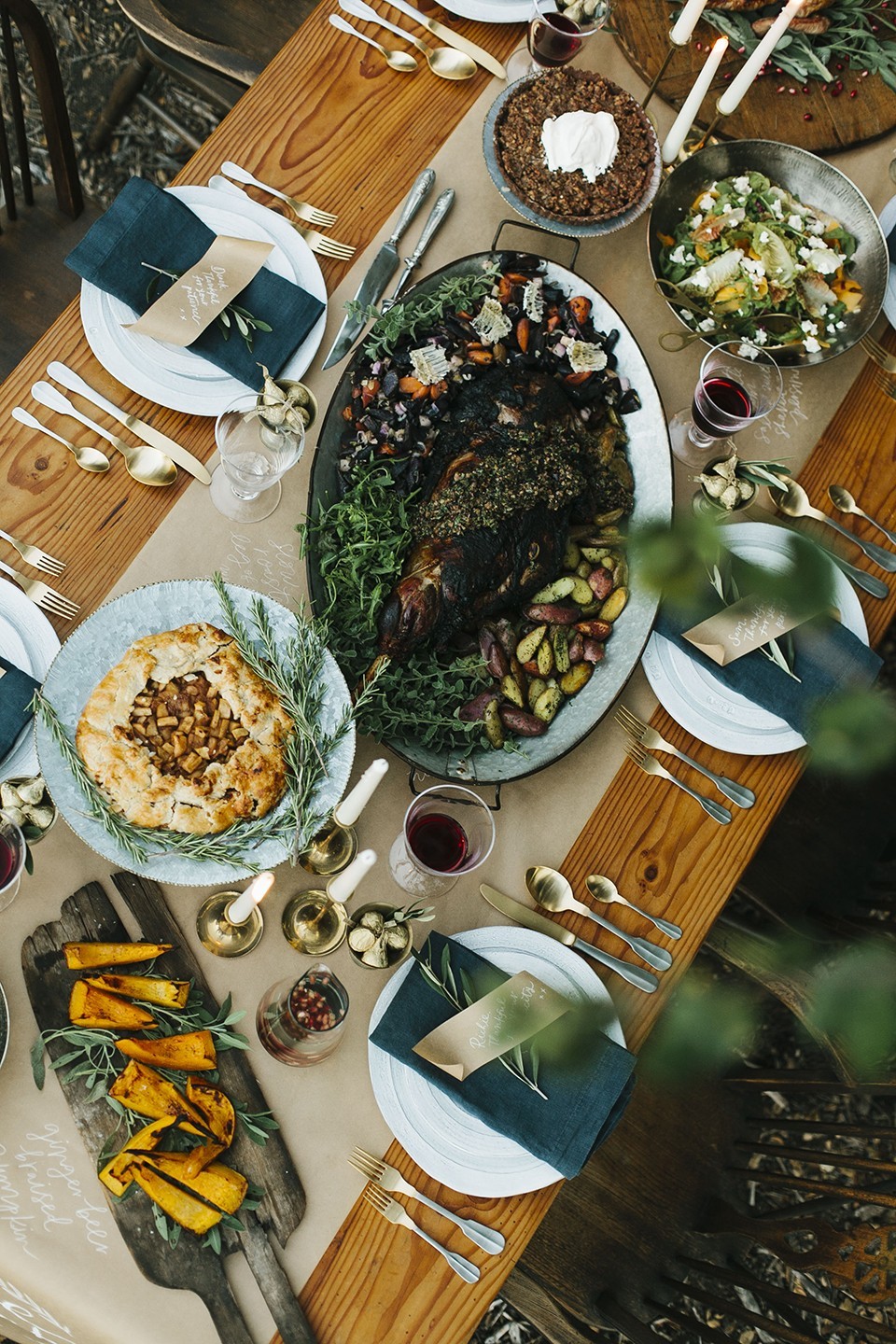 Something about the holidays brings out my sentimental side. So much so, this year I decided to round up some of my closest friends for a "Friendsgiving" before the holiday hustle kicked in. When I think about some of the things I'm most grateful for, my close-knit group of buddies (and our minis) are at the top of the list, so I wanted to give them something extra special while celebrating our growing families.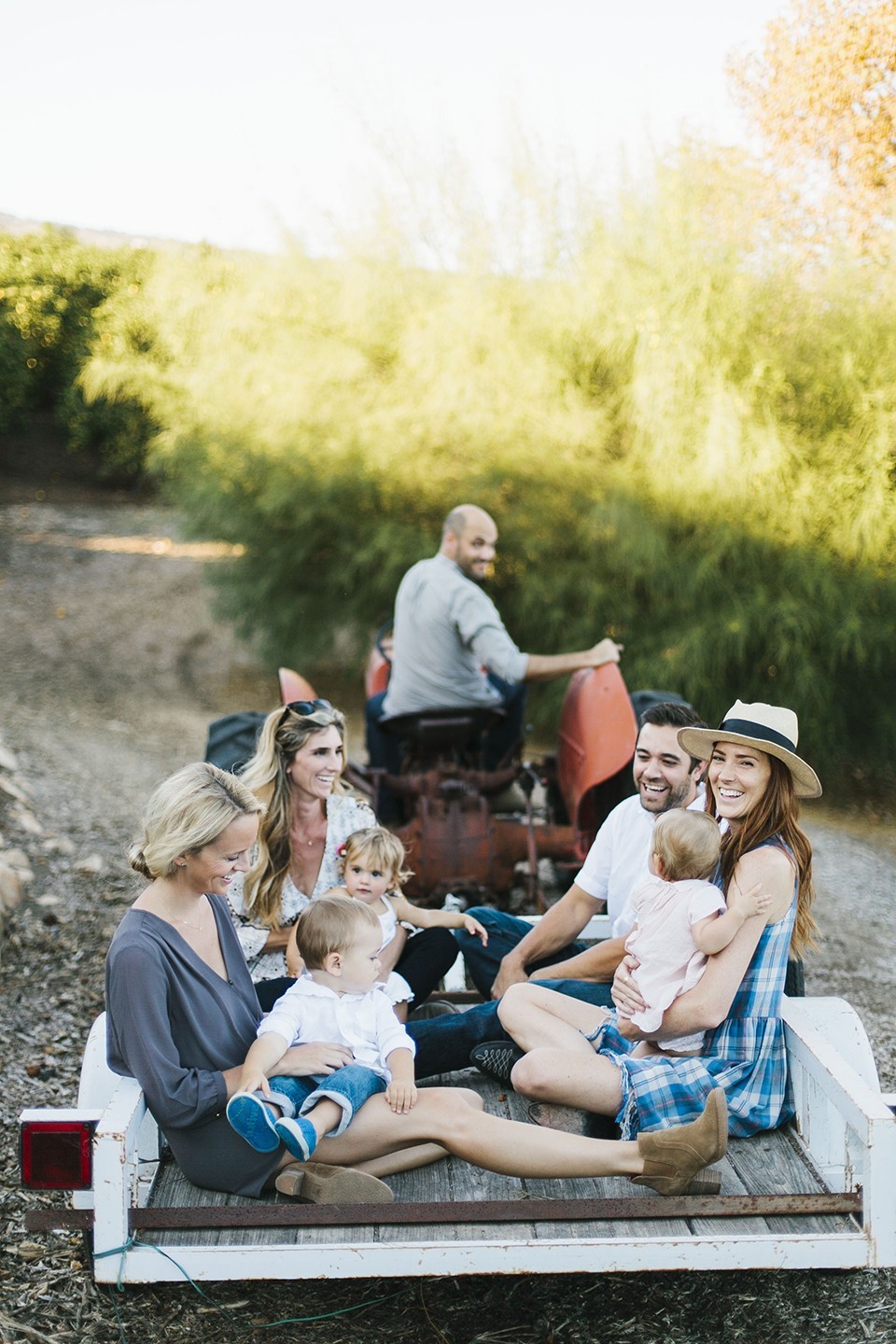 I picked one of the most special places I know to host our Friendsgiving—my in-laws home which is surrounded by lemon orchards, also where Todd and I got married. There's endless spots to have an outdoor dinner and tractor rides provide a lot of entertainment for the kiddos.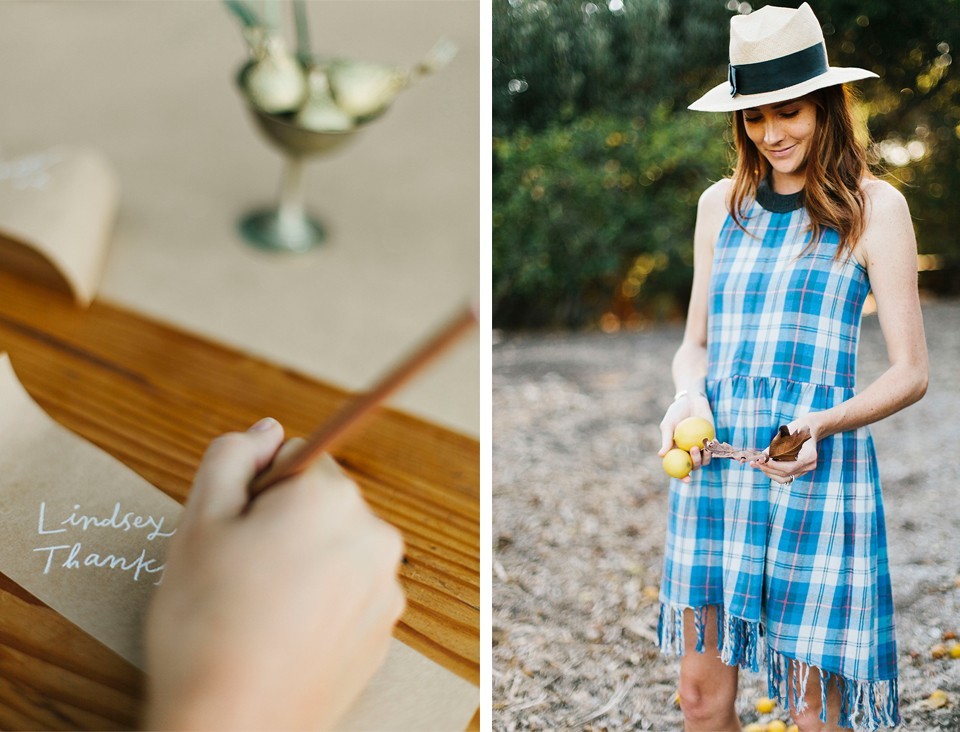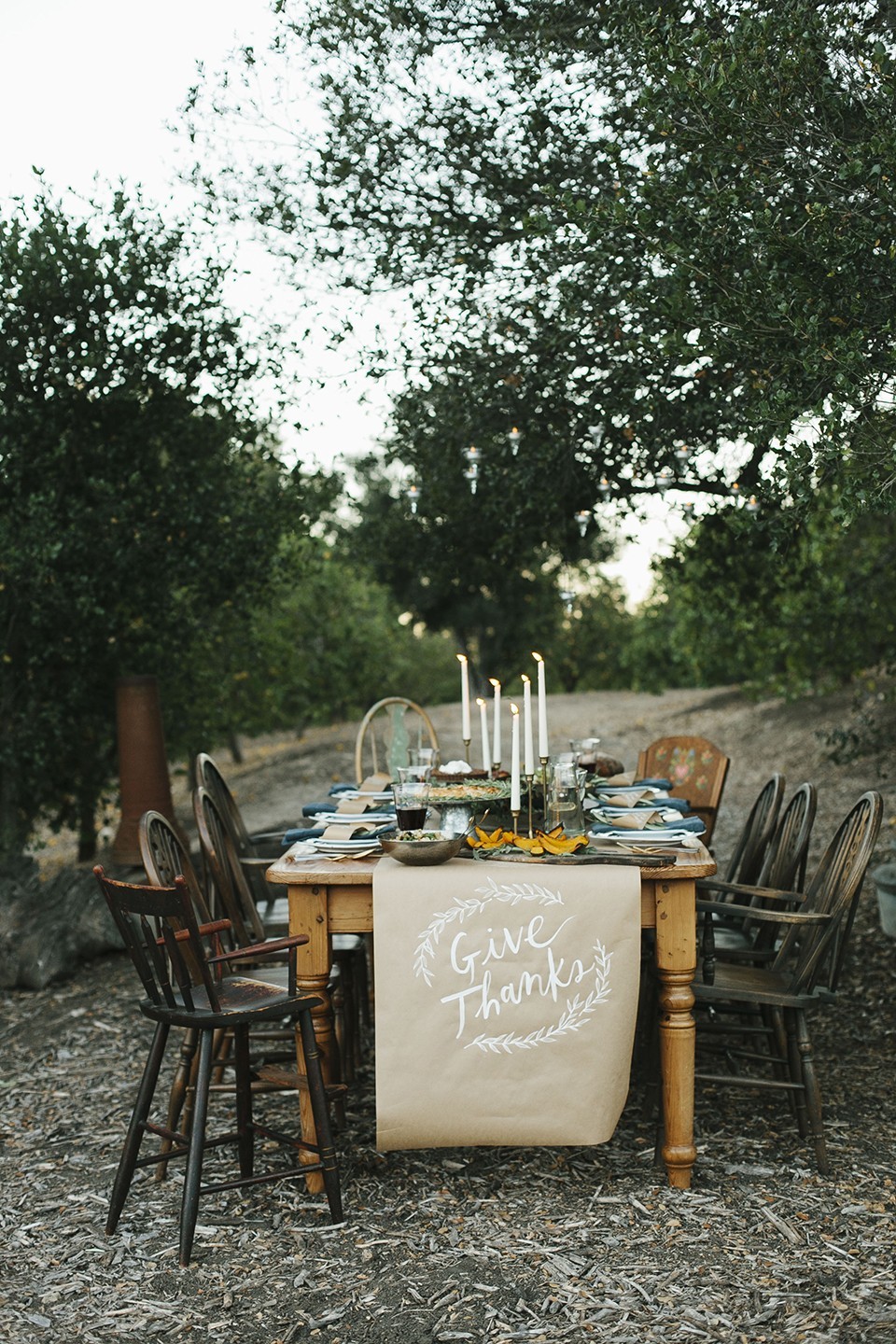 We set up a table right smack dab in the orchard for a fun ambiance. It was a true Indian Summer night so there was no need for blankets or sweaters.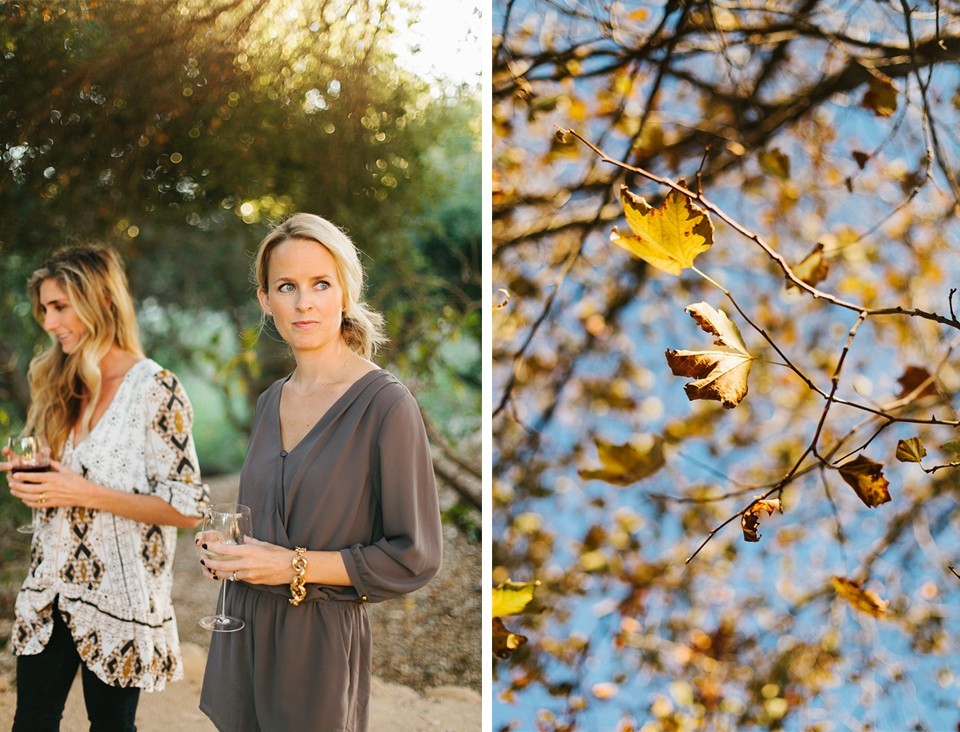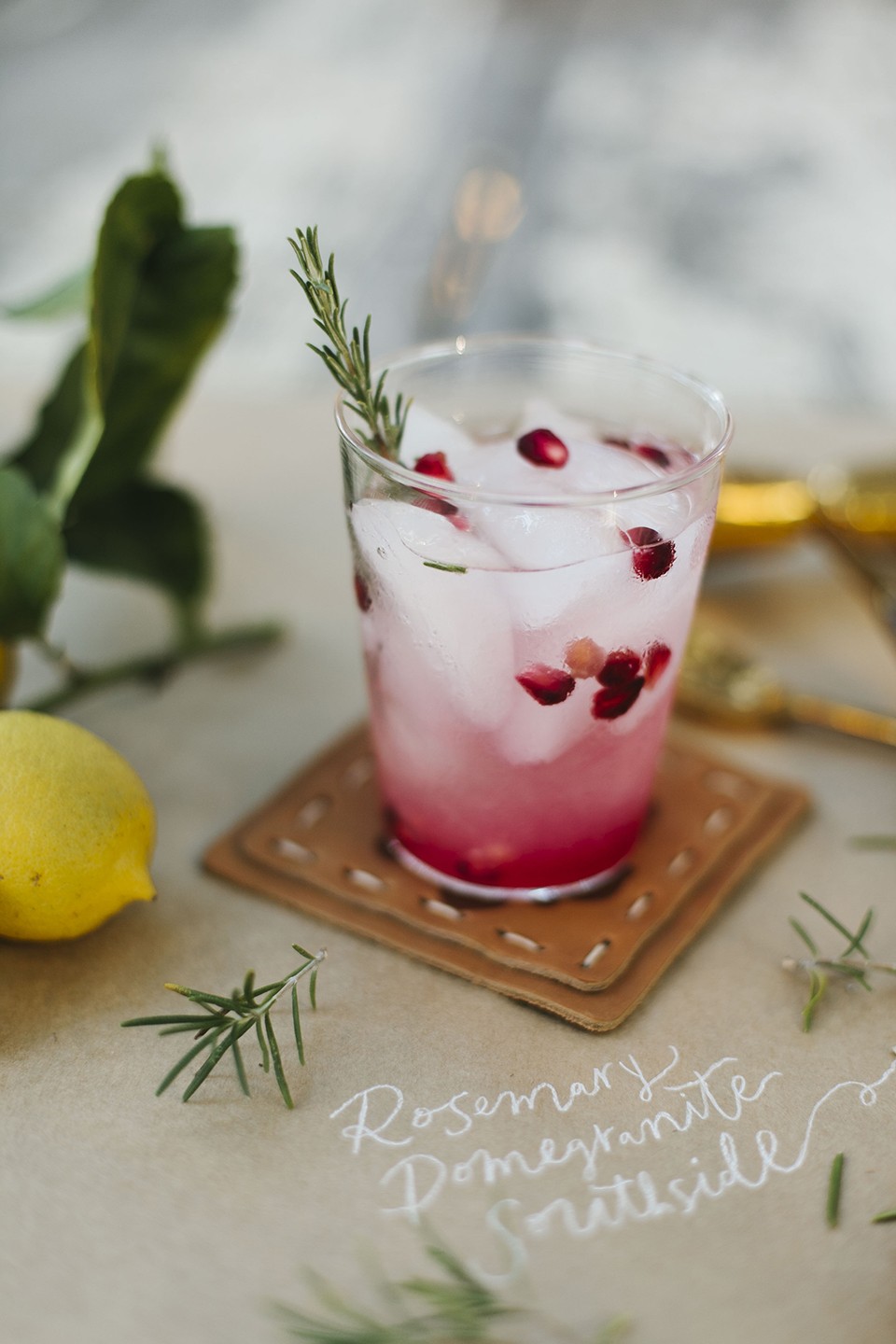 A welcome drink—Rosemary Pomegranate Southside—and bocce ball preceded dinner.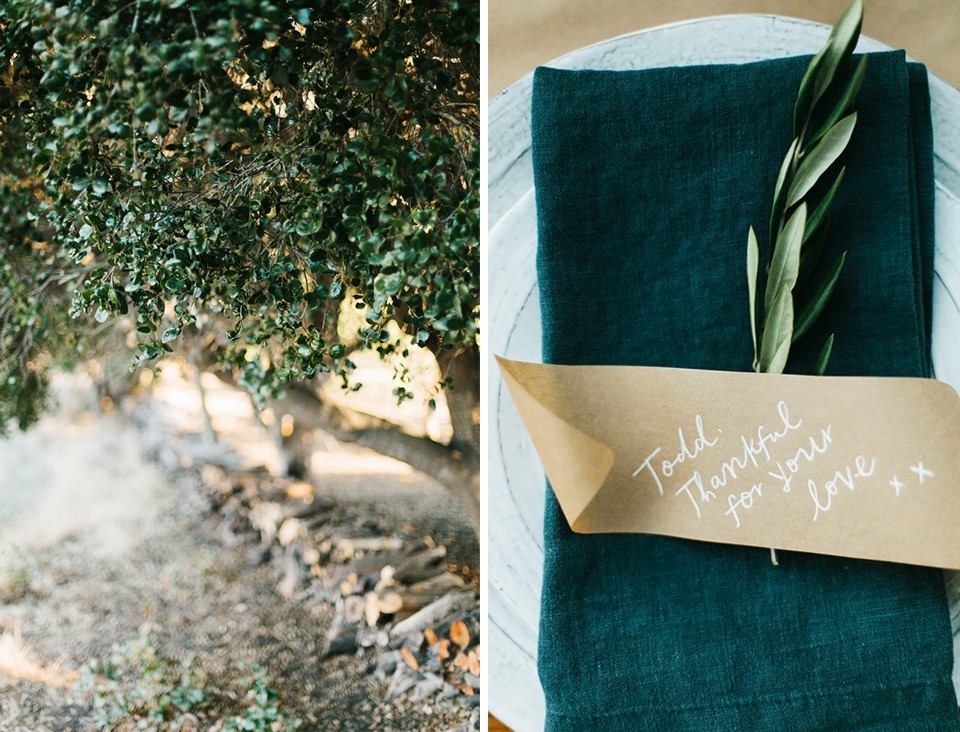 At each place setting there was a little surprise—a handwritten note to each guest along with a Hershey's KISSES DELUXE chocolate. A decadent treat to gift, these chocolates are double the size of a regular kiss filled with a creamy chocolate center that surrounds a whole roasted hazelnut. Hearing everyone read their notes and laugh was one of the best parts of the evening.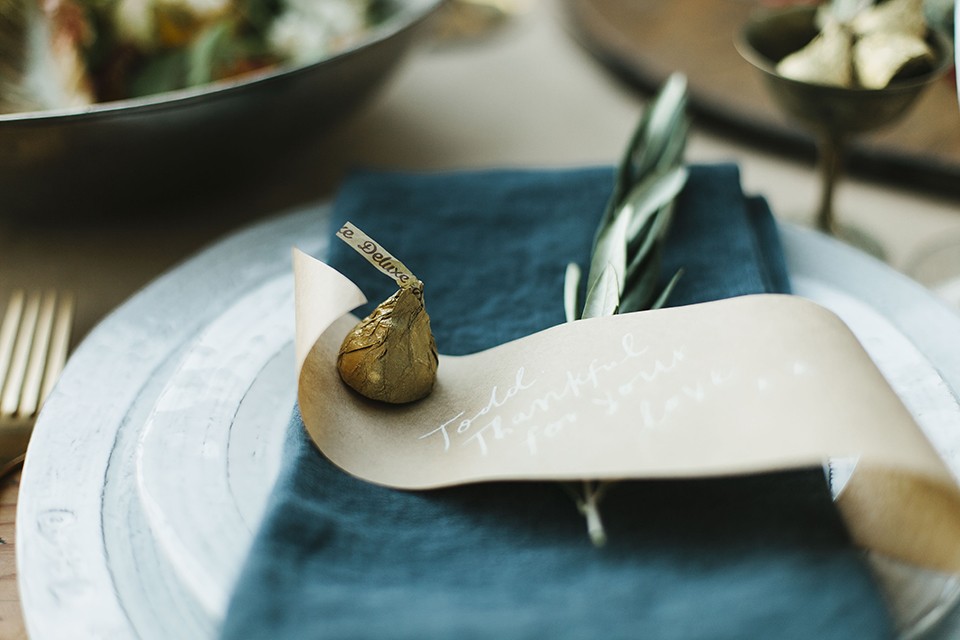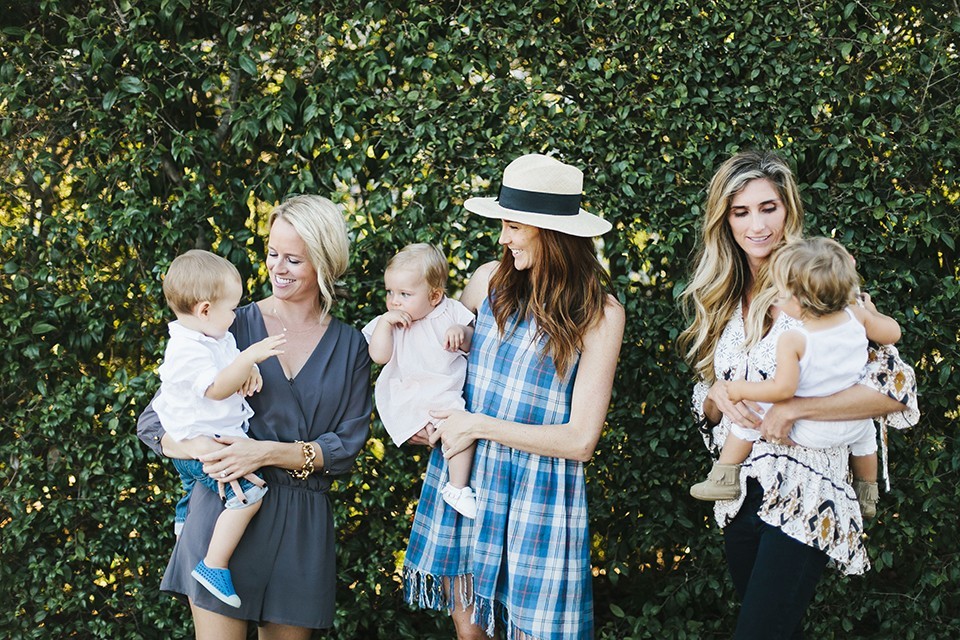 Among the group, two of my longtime girlfriends. We all got married the same year and had babies within months of each other. Completely unplanned, we promise.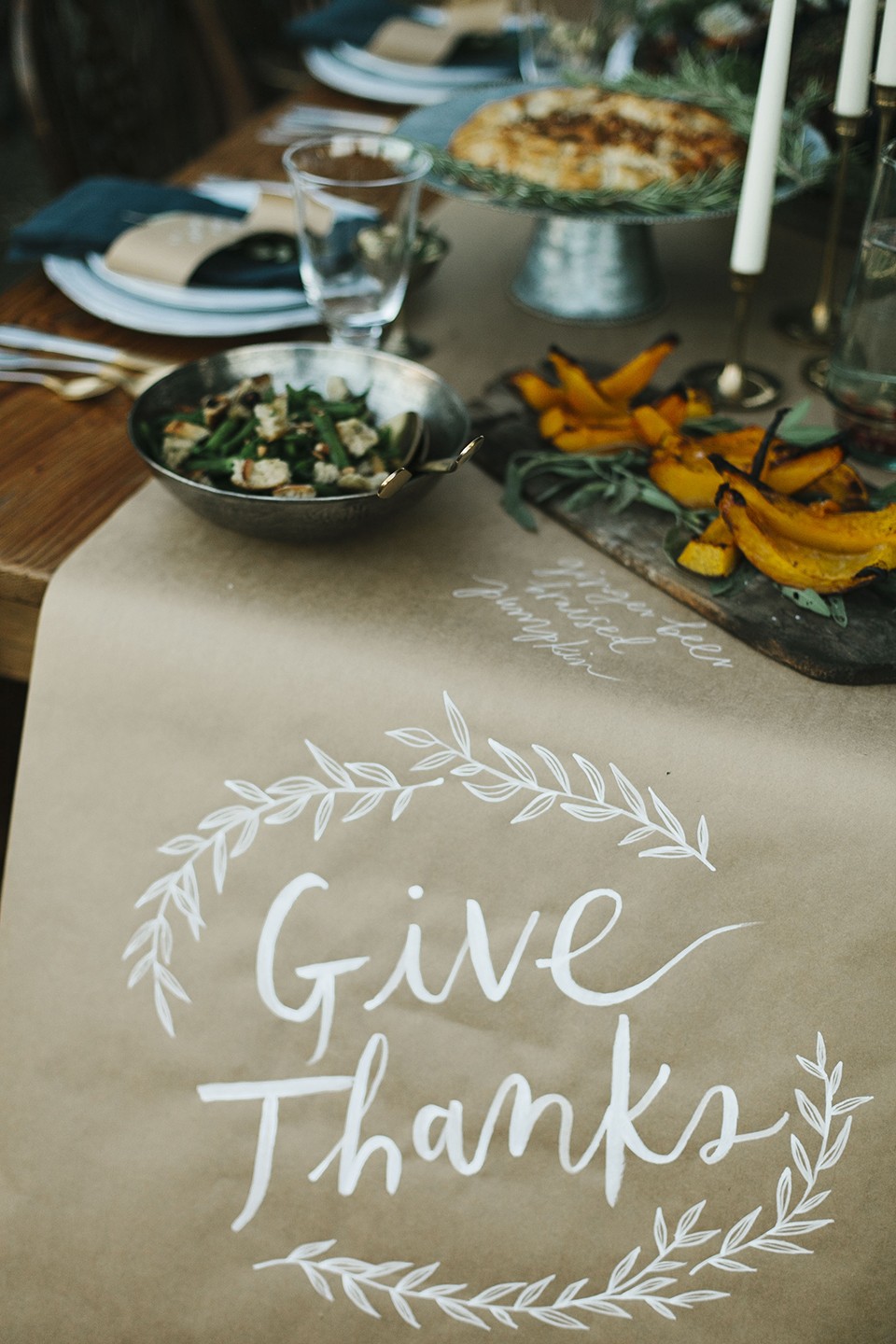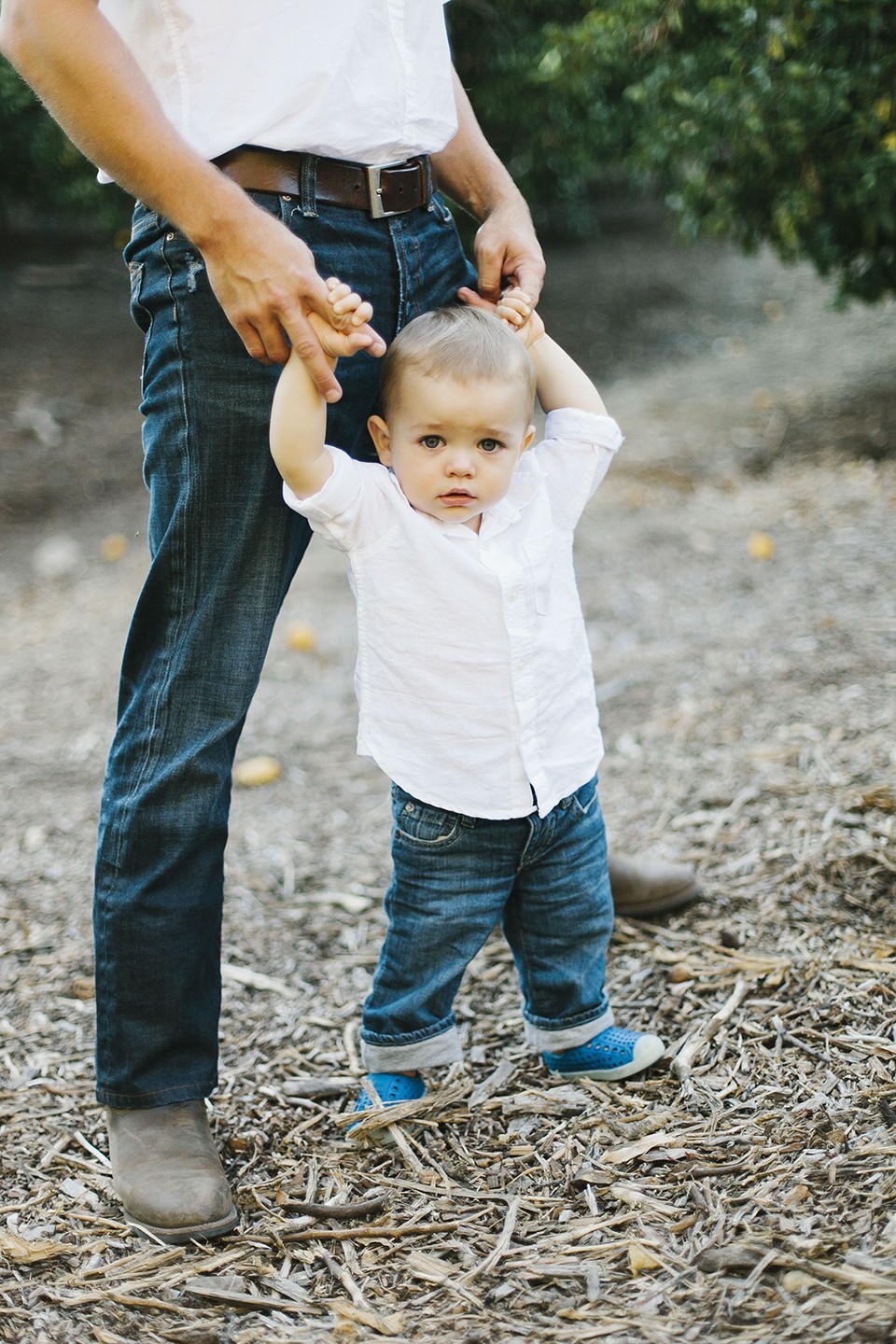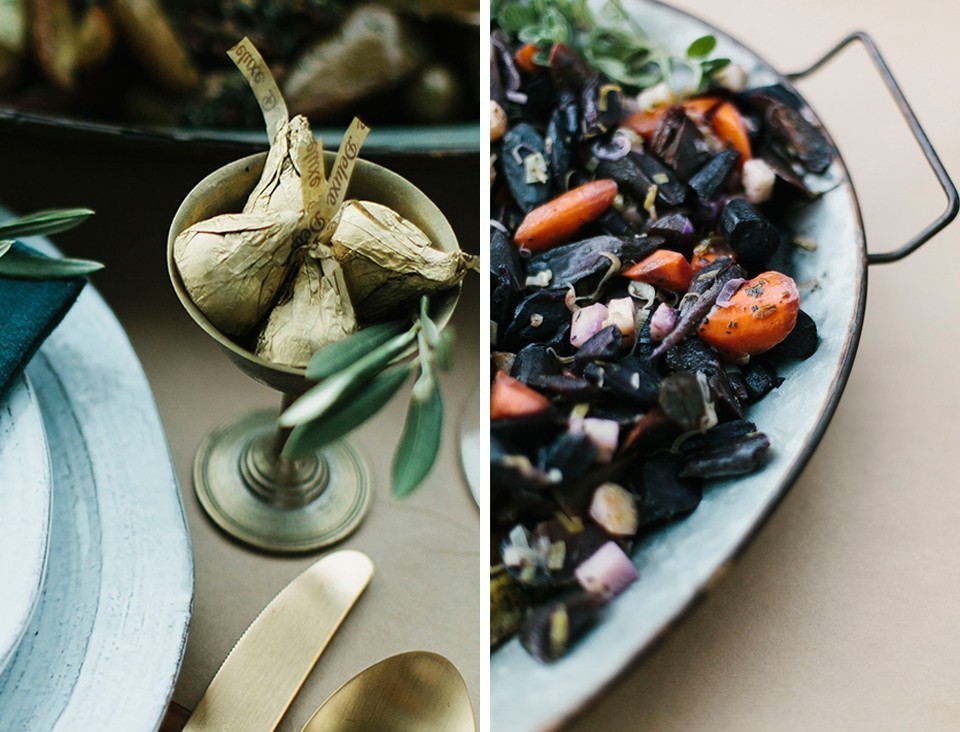 The table had a rustic feel mixed with bits of brass and accented with Olive leaves. The gold wrapped Hershey's KISSES DELUXE chocolates blended in perfectly adding a sweet element to the table.
We displayed Hershey's KISSES DELUXE in tiny brass cups at each setting next to the personalized note.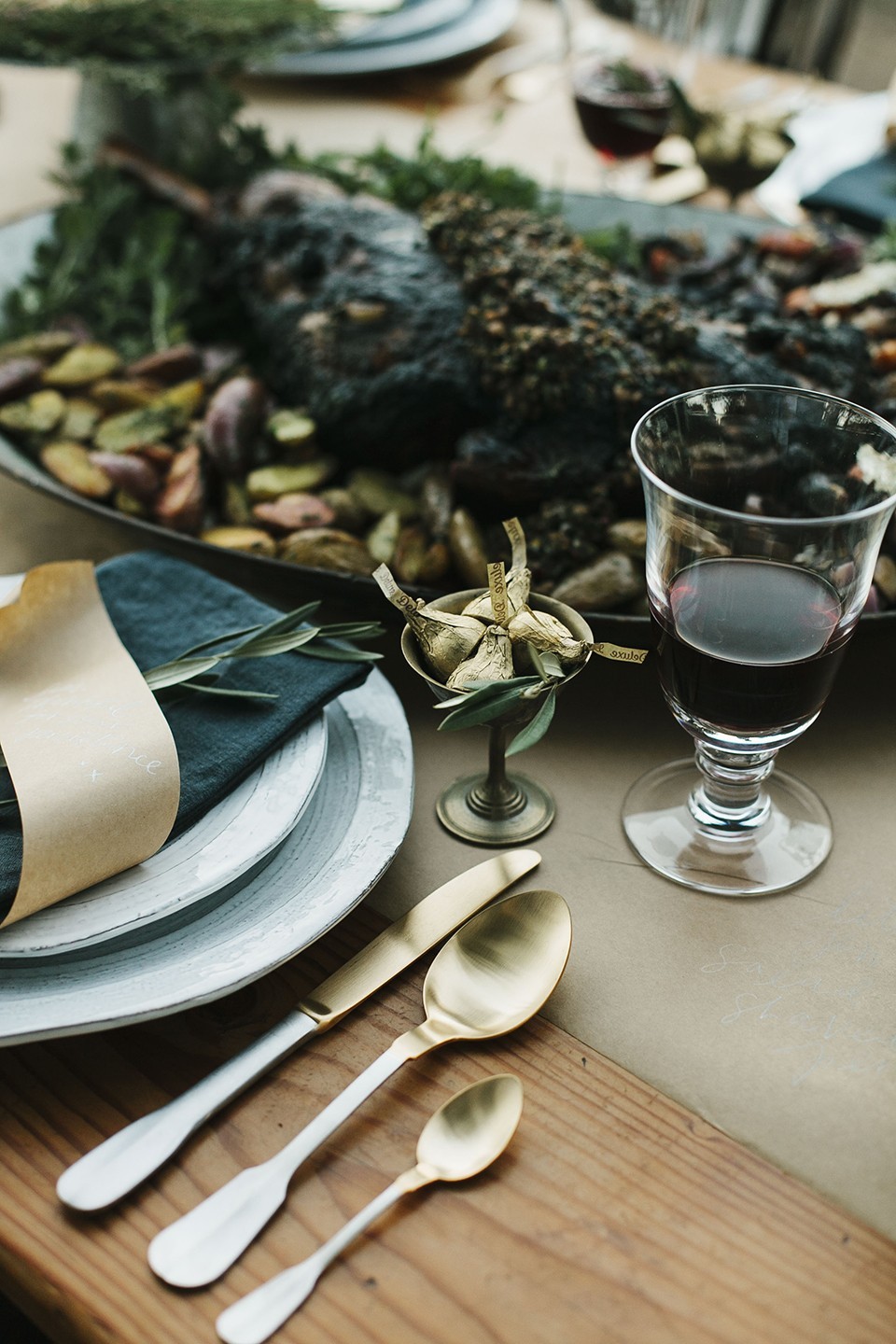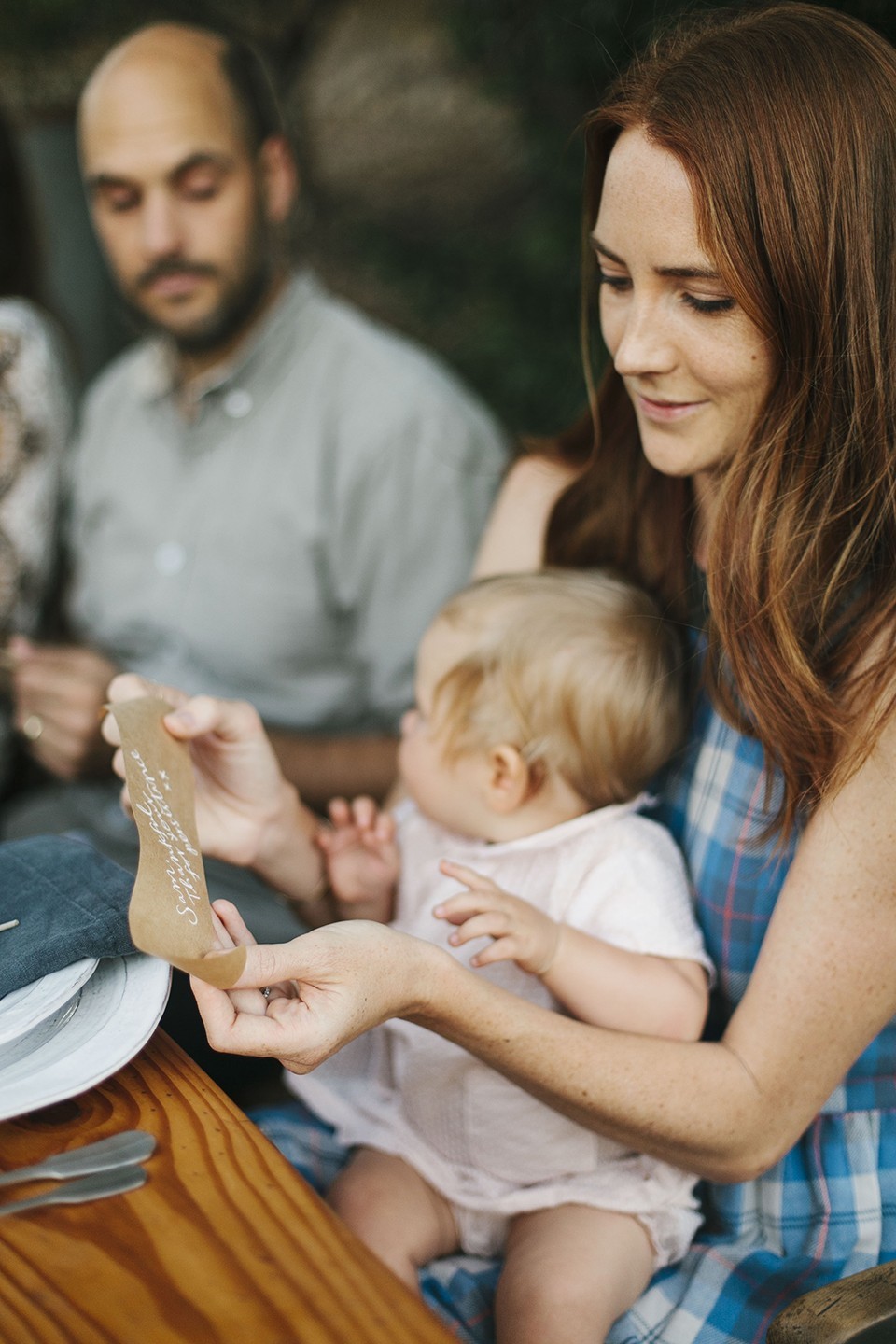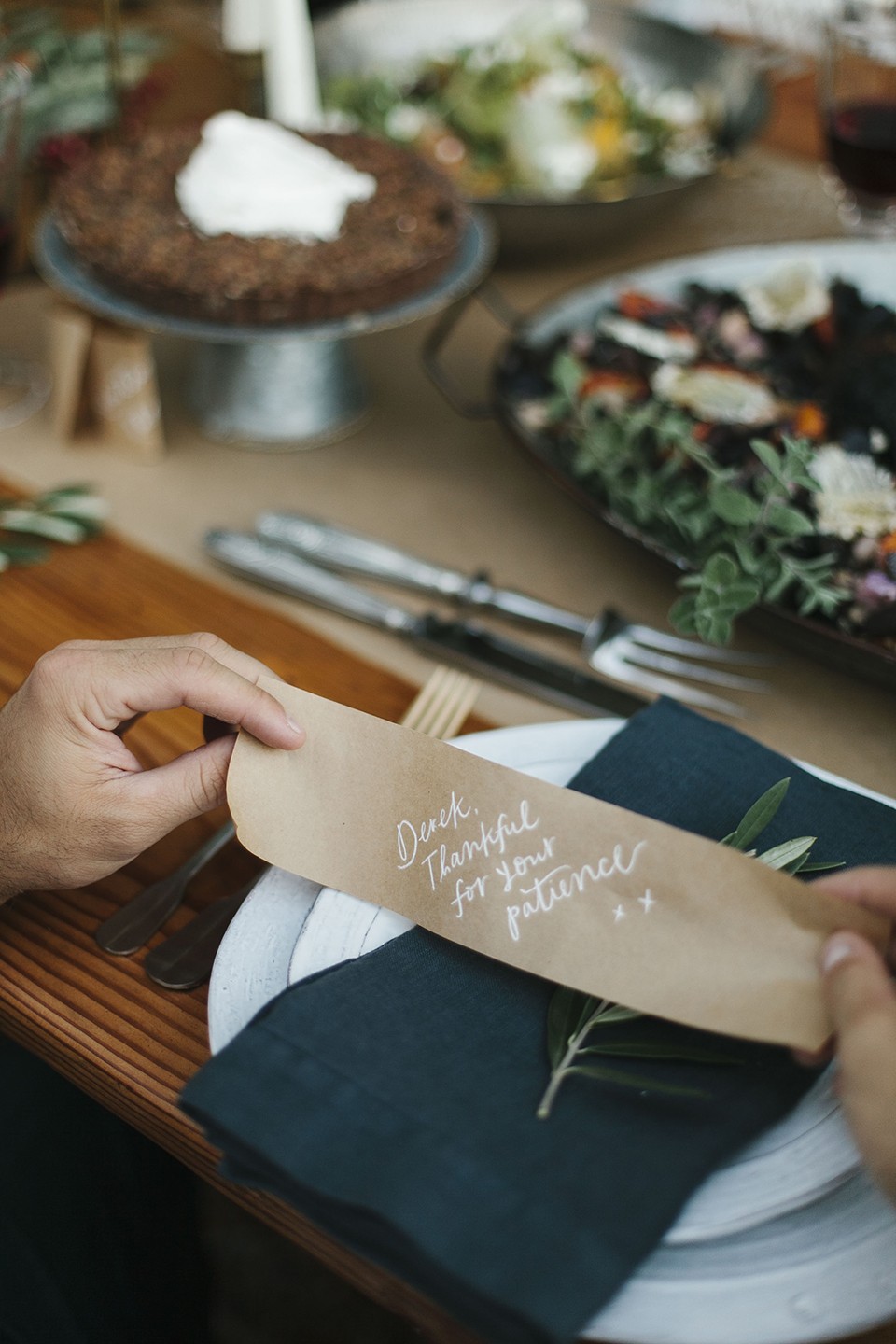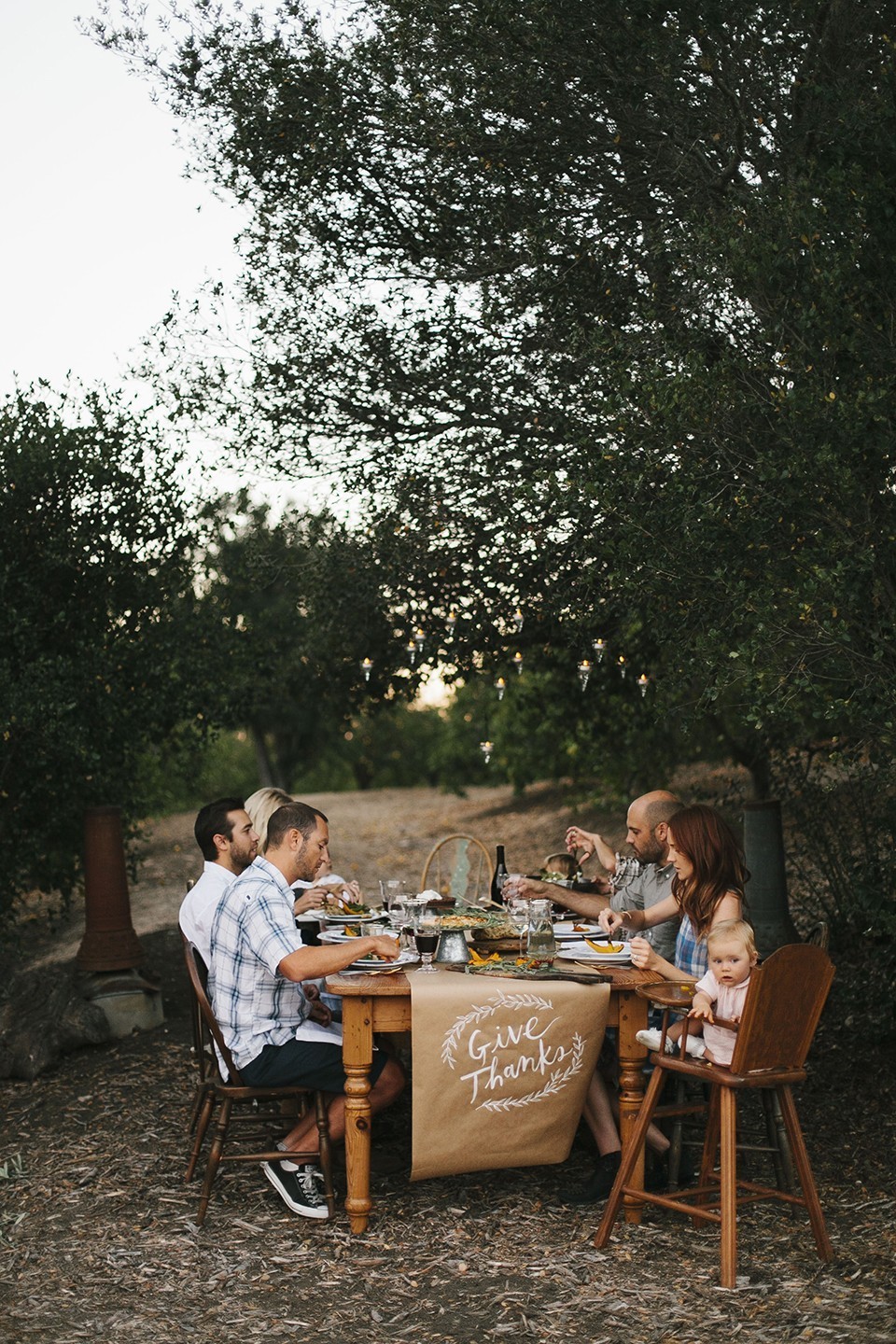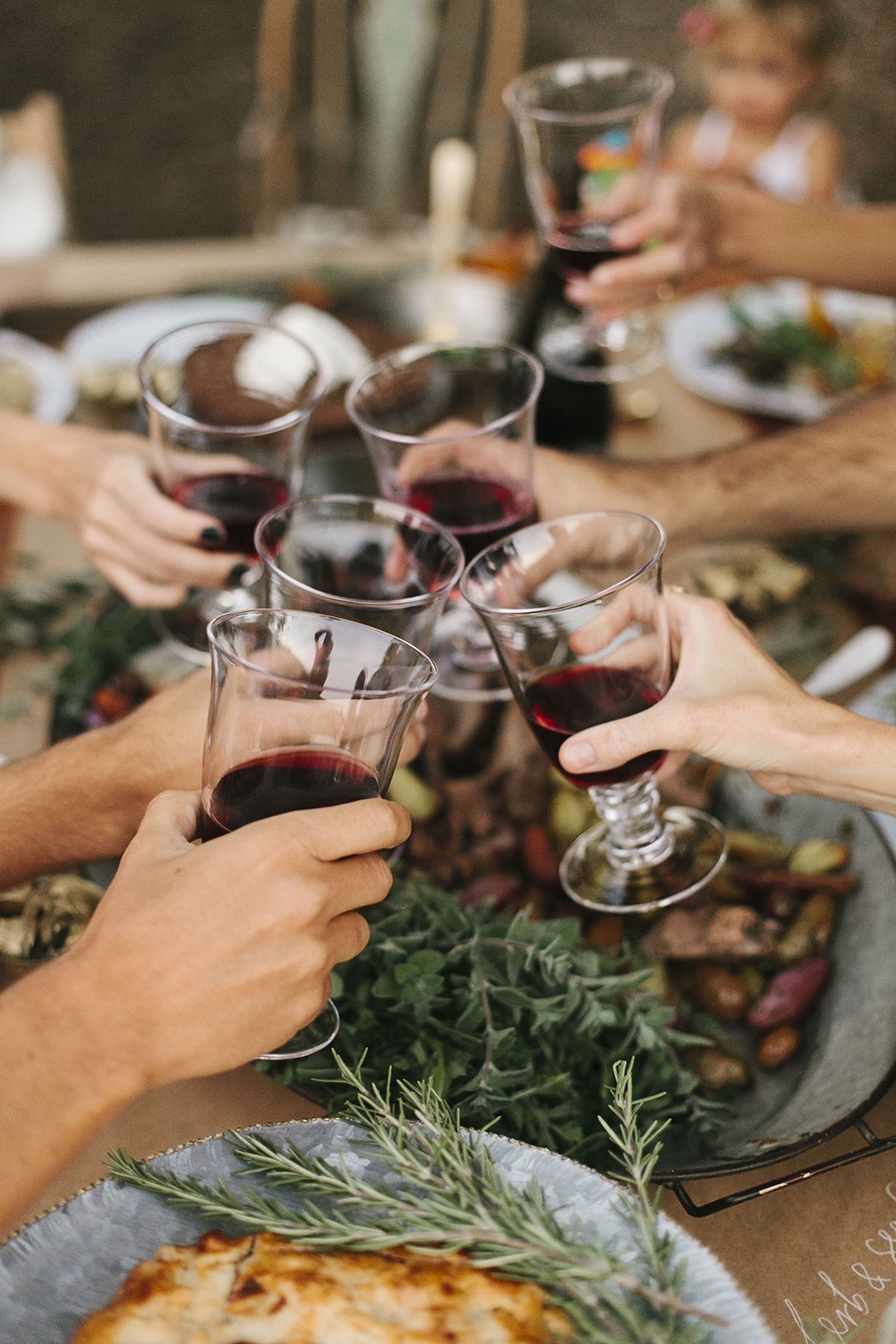 A toast? To do the same thing next year. Now it's your turn! Leave a comment telling me how you plan to say more to your loved ones this Thanksgiving.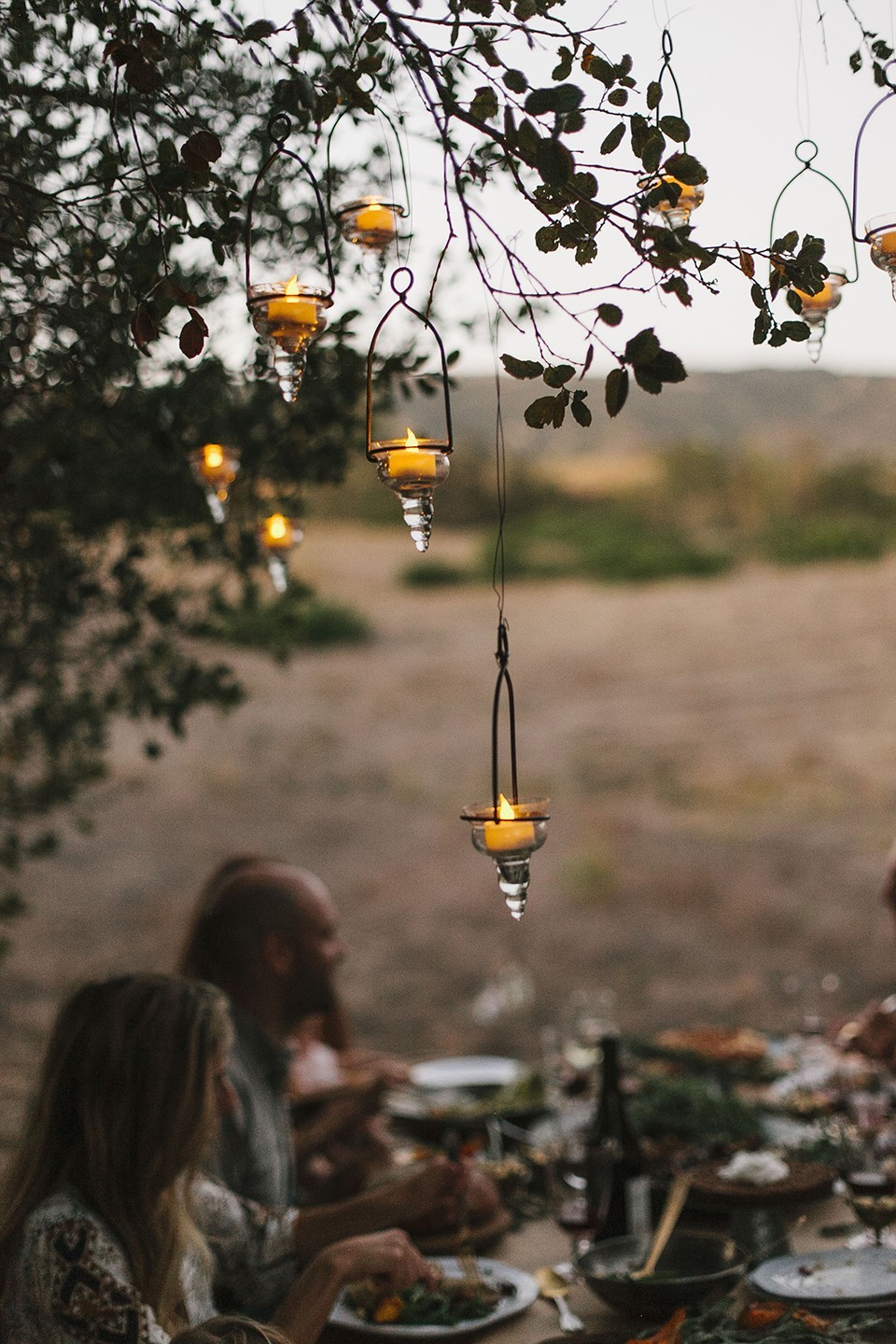 Photography + videography by Arna Bee // Food by Duo Events // Styling by Kelly Oshiro // Illustration by Joya Rose
Plates, flatware, platter, water pitcher from Anthropologie // Glassware and napkins from Hudson Grace // Tin platters, bar tools and cocktail glasses from Porch.
Thank you to Hershey for supporting this post!