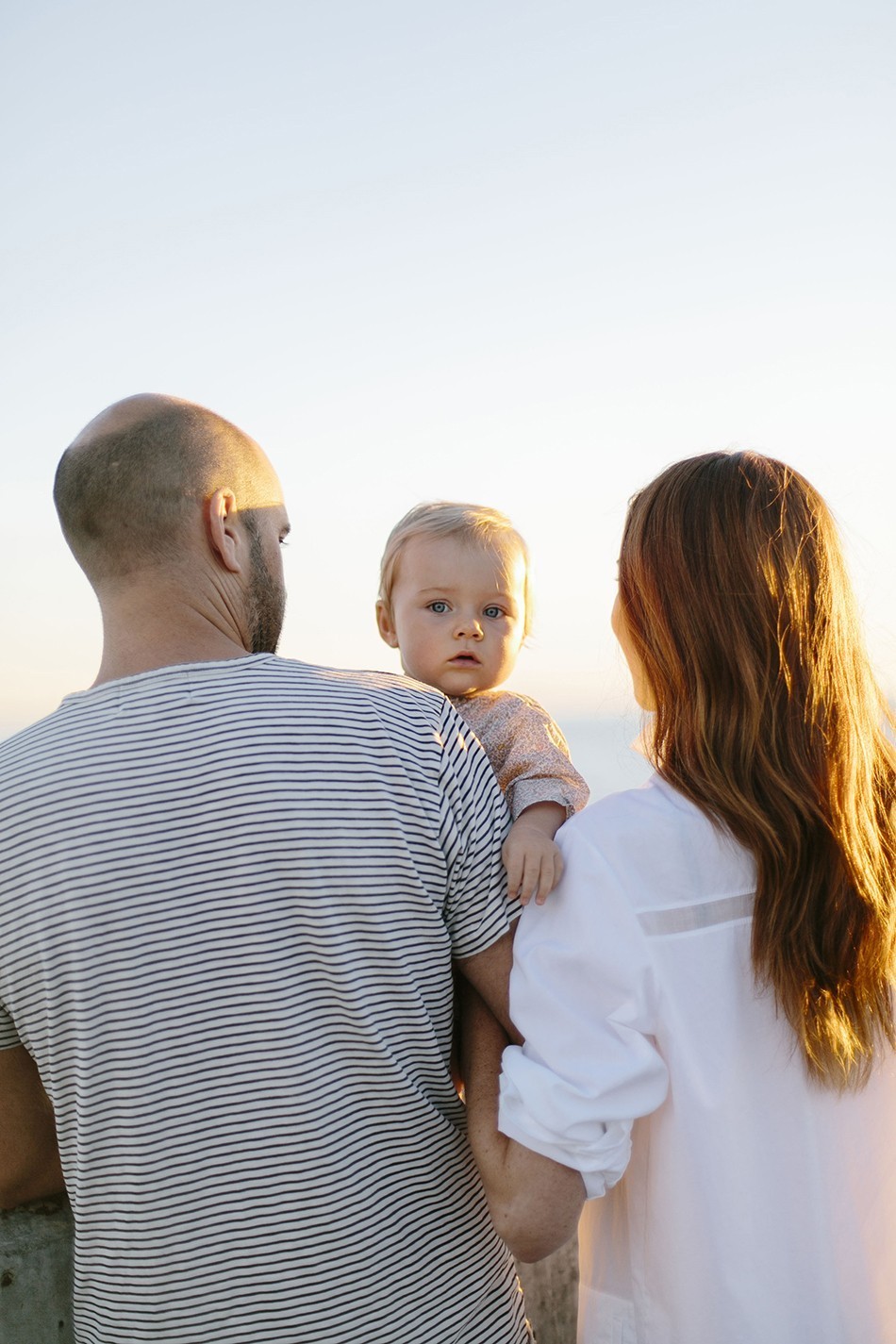 Coming from a large family (I'm one of four), the holiday card was kind of a big deal for my mom. She'd plan it ahead of time, make us wear certain things and stress over getting them out in time. Every year it was an ordeal that typically included some or all of the above: refusing to be in the photo, laughing until we were crying, demanding to be placed next to someone else, arguing that it was taking too long and of course, the token brother who loves to clear out a room with a silent but deadly one. In the moment we resisted the process but now each holiday card is like the best kind of time machine there ever was. Each year captured perfectly for us all to look over, remember (sometimes cringe over style choices) and share a good laugh.
Now that I have a family of my own the importance of a good holiday card seems more valuable than ever. Not only is it fun to send friends and family a sweet piece of snail mail celebrating the year, but its also equally fun to begin a collection of family moments. This will be the third card Todd and I have sent out since tying the knot and the first as a family of three. I thought I'd share a few tips I've learned when it comes to snapping the perfect family moment. This year we went with this design found on Shutterfly. 

Tip #1: Get comfortable. Find a photographer that you know or like and choose a location that is natural to you. My husband is not a fan when it comes to being in front of the camera, so I find a little liquid courage helps get the job done. Our friend and photographer Arna Bee has captured all of our milestones together and it makes the process ten times more fun when we get to work with her, not to mention she knows how to catch our moments. The above layout we chose here.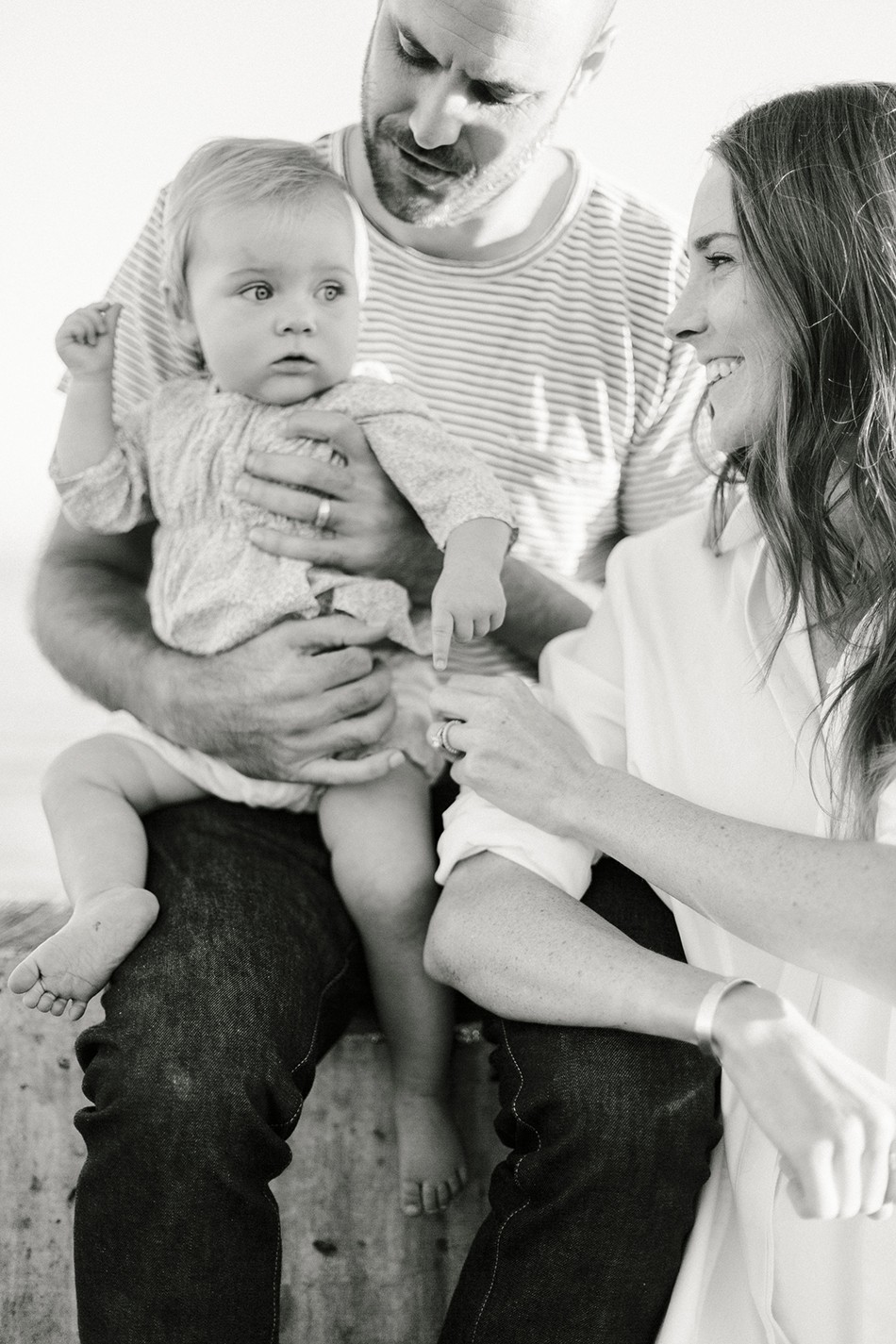 Tip #2: Once you have a location set, plan the outfits out. I know it's silly but it always makes for a good card—funny or serious—if the outfits all go well together its bound to be good!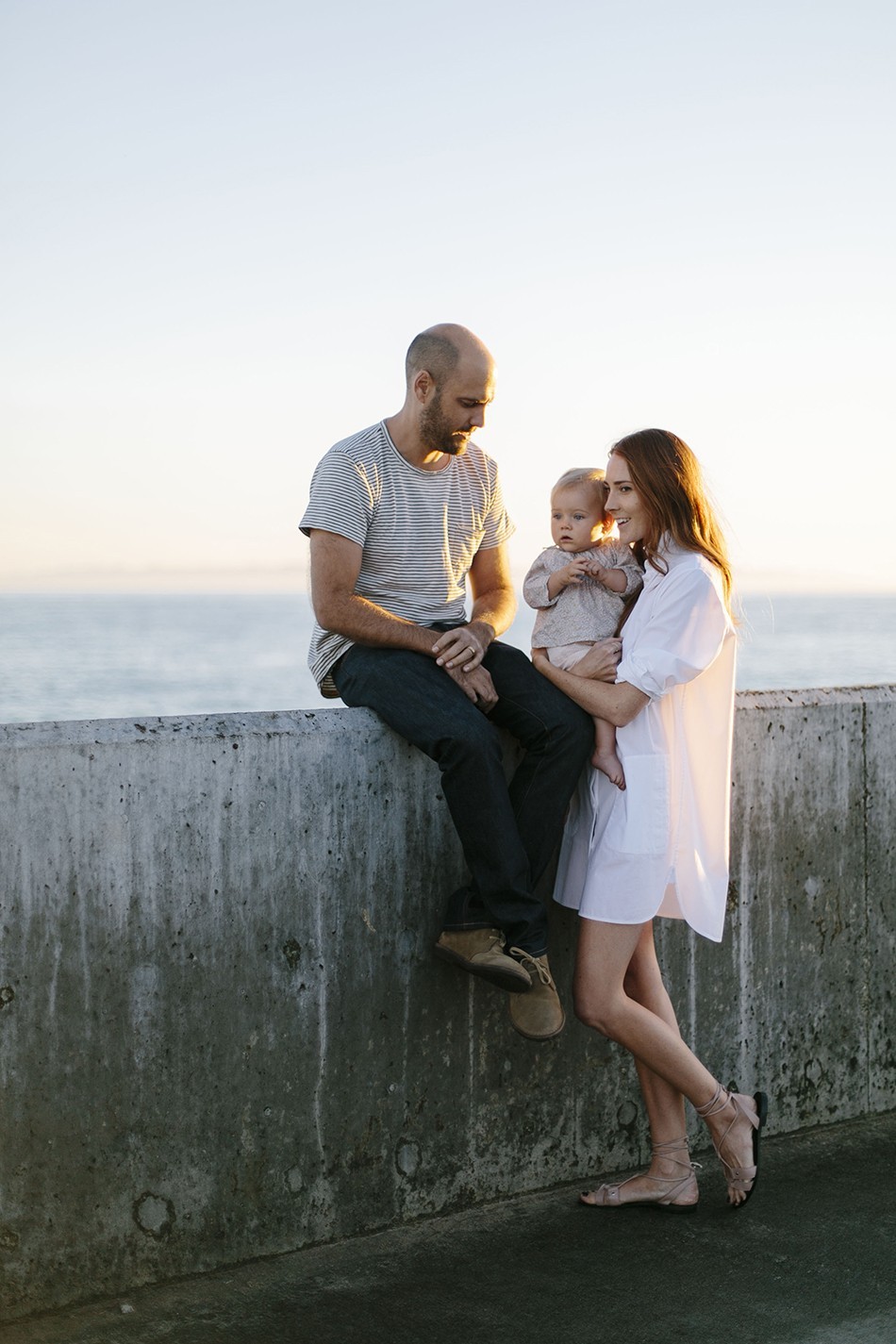 Tip #3: Don't look at the camera. Some of the best family shots we've gotten are the ones that catch us in the moment.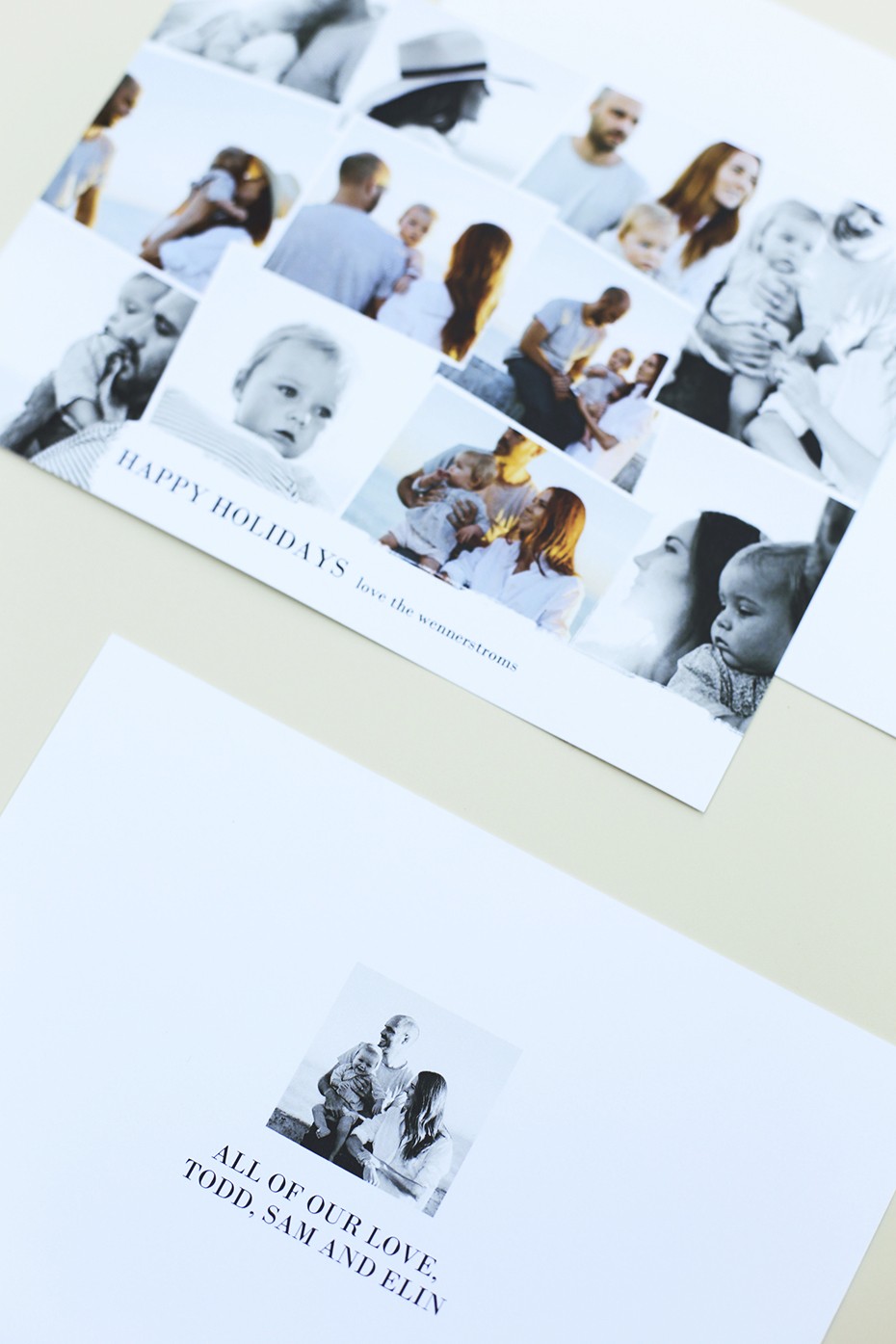 Tip #4: Play around with layouts. Shutterfly has endless options for you to choose from. When we were designing our card I ended up picking a layout that was totally different from the first one I found. By changing the color, font and plugging in our photos it quickly took on a different look.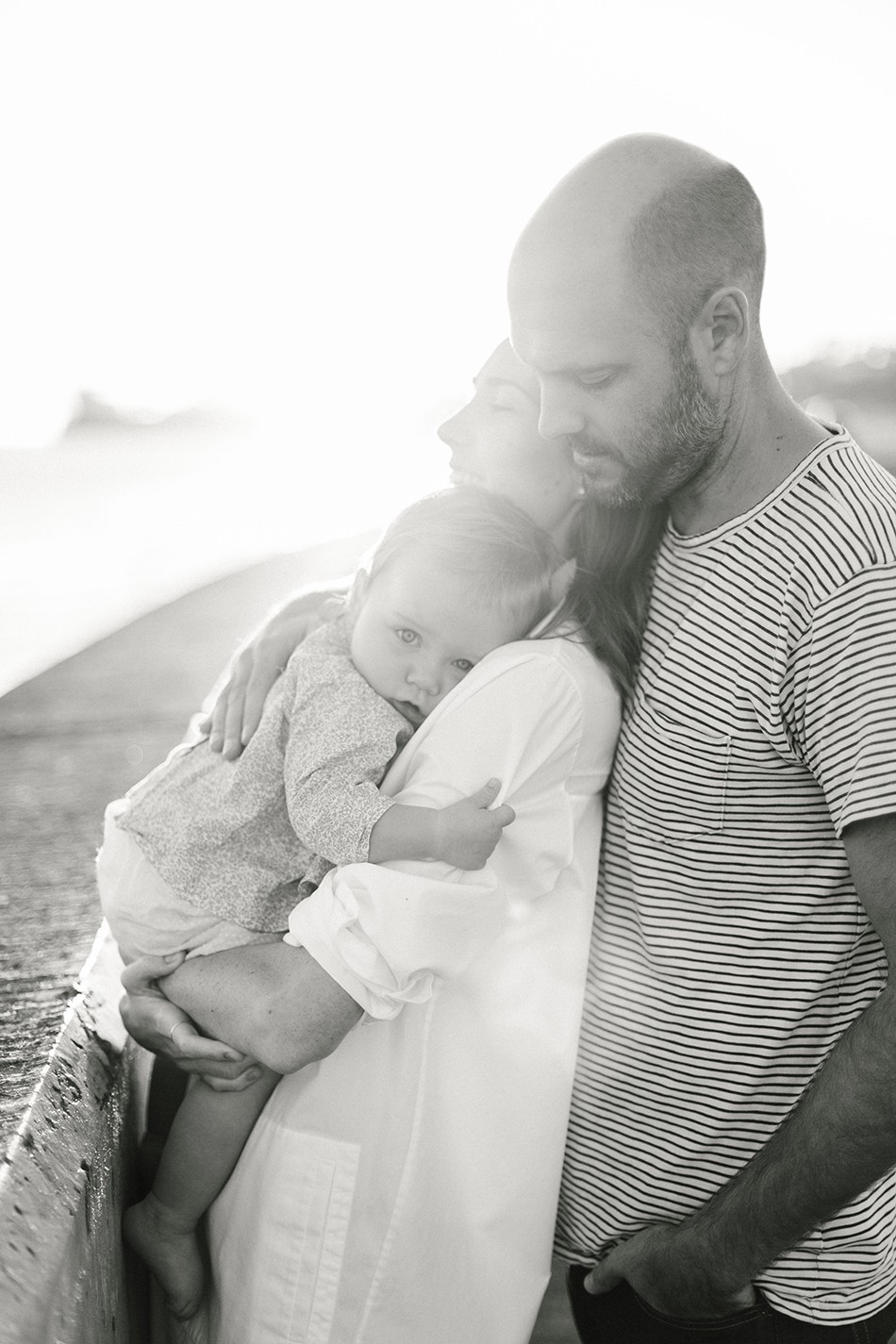 Tip #5: If you're having trouble picking a favorite photo, try changing it to black and white. It might make it more flattering or give it a whole new mood.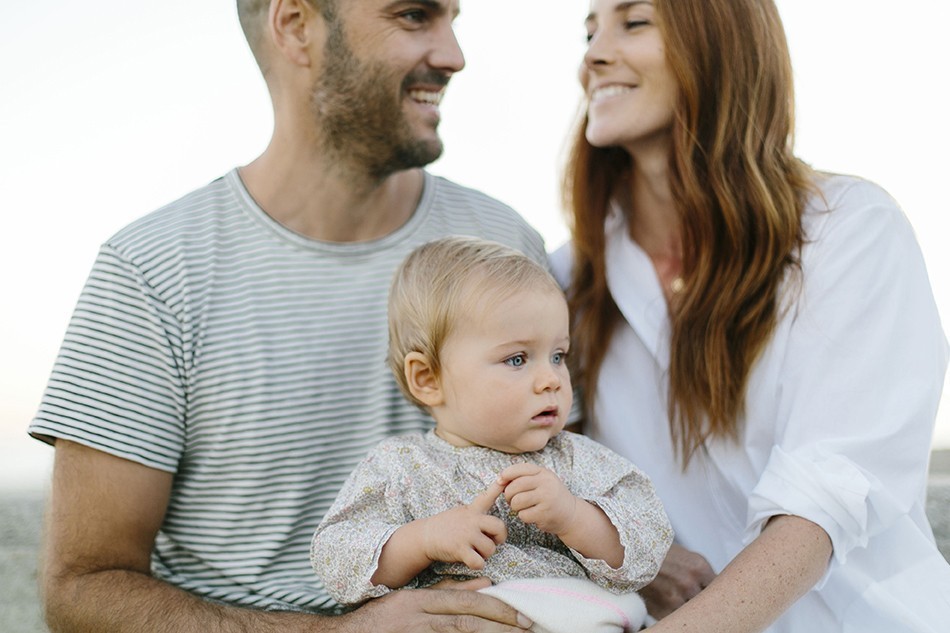 Tip #6: Take more photos than you think you need. Trust me on this one! The more to choose from the better.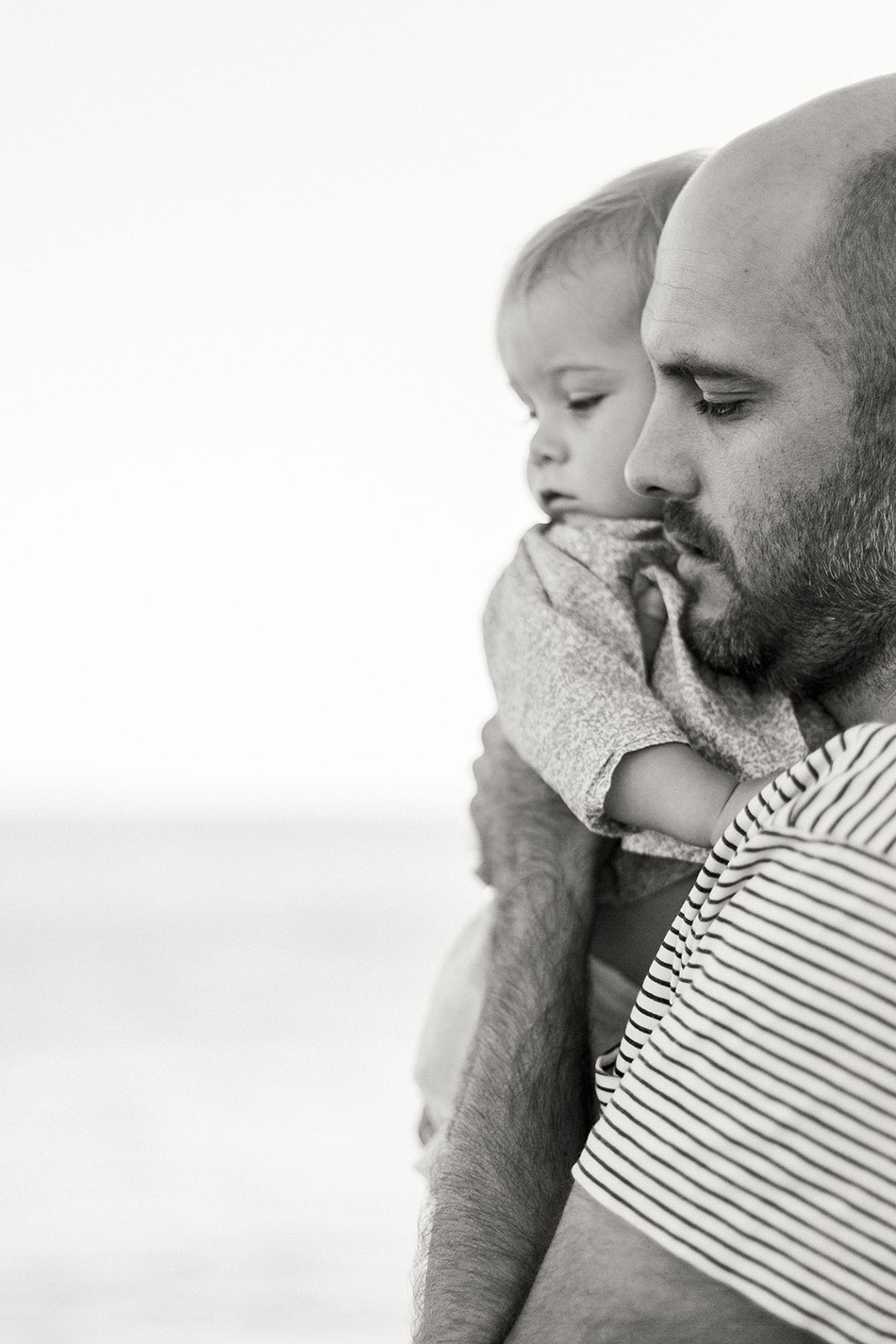 Tip #7: Ask your photographer to take individual shots or candids. Sometimes those end up being the best ones!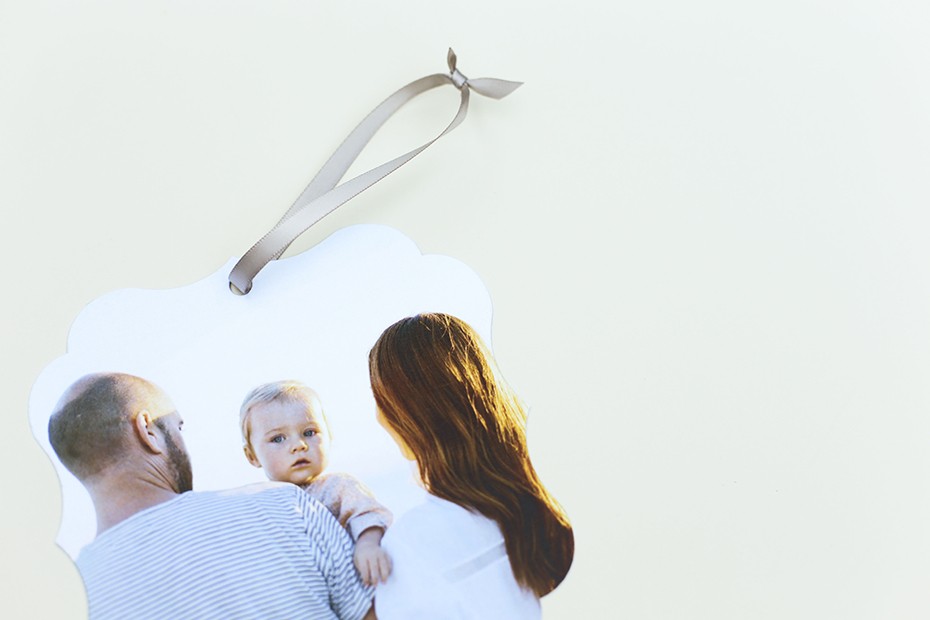 Tip #8: Ornament cards are a fun and creative way to send along a sweet note. I fell in love with these when I found them on Shutterfly and ordered a bunch for holiday gifts. Plus, it gives you another option for using those great photos.
This post is sponsored by Shutterfly. Share and celebrate your family update. Shop Shutterfly for personalized holiday cards that are unique, meaningful and that are just the way you want.
Photography by Arna Bee