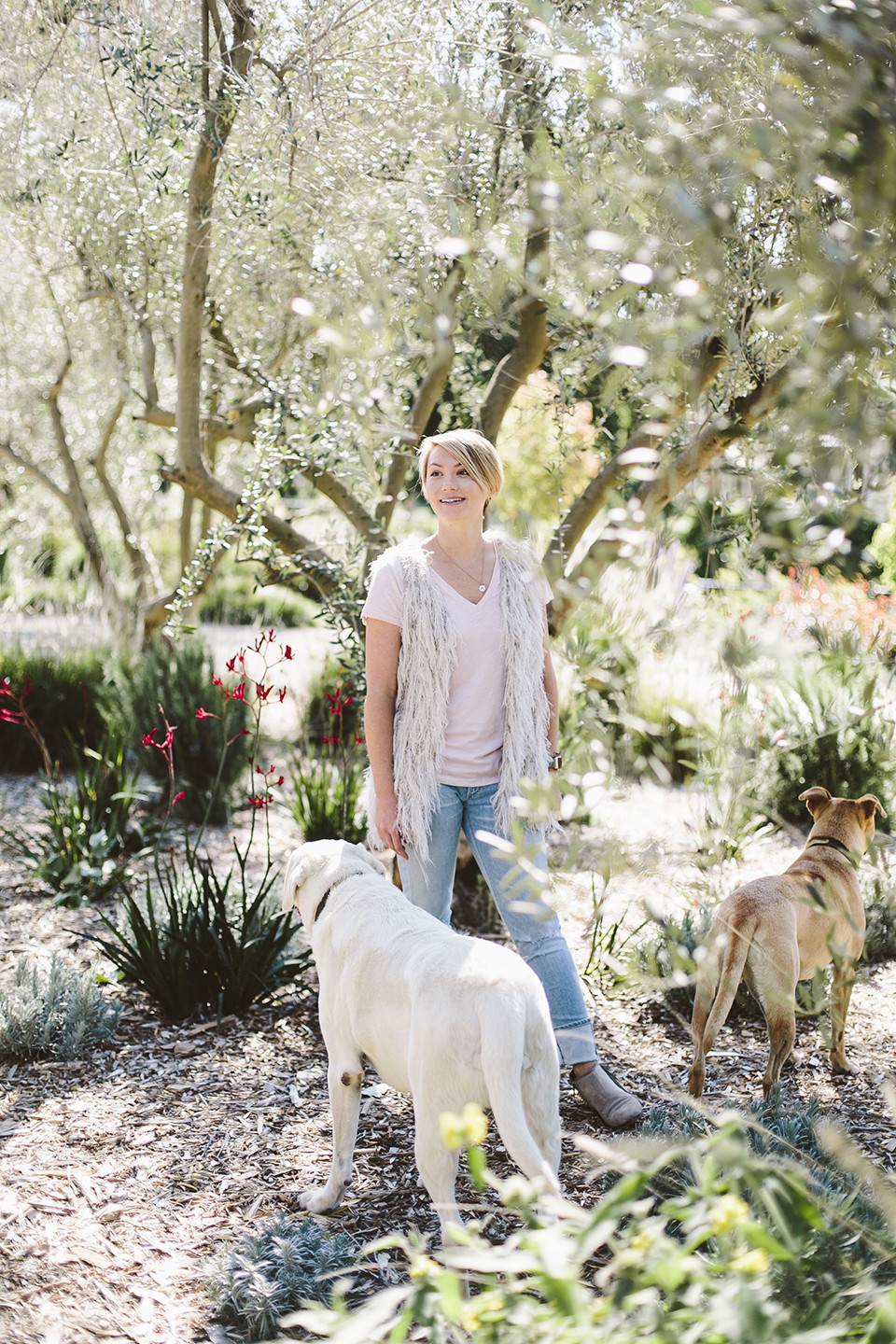 Lifestyle goals usually go something like this: live somewhere beautiful, marry someone you love, build your dream house, grow a garden, eat well, laugh a lot, start a family and surround yourself with friends. Well, at least that's how it plays out in my book. My friend Kami Morton-Smith is most definitely headed in the right direction, not to mention, she might be one of the coolest most down-to-earth chicks in my neck of the woods. Sharing her slice of heaven with all of you for this next Style Profile was a no brainer. Here's a peek into her newly renovated home in Montecito and the things that make her tick. 
How would you describe your personal style and where do you think it stems from?
K: Contemporary, eclectic, exciting, bold. Since a teenager, I've always been interested in the latest trends and have always been willing to take a risk when it comes to my style. I honestly can't pinpoint where that stems from, but it could be from my mother always being so supportive and encouraging with everything I do and wear.
Who is your fashion icon(s)?
K: I get a lot of inspiration from multiple people and sources. I'm really good at taking ideas from those that inspire me and putting my own twist on them. I love following fashion apps and bloggers on Instagram when I'm in need of an outfit "refresh." Liketoknow.it, StyleMateApp, StyleStalker, and MiniStyleBlog (for the babe) are some of my favorites. And Could I Have That of course!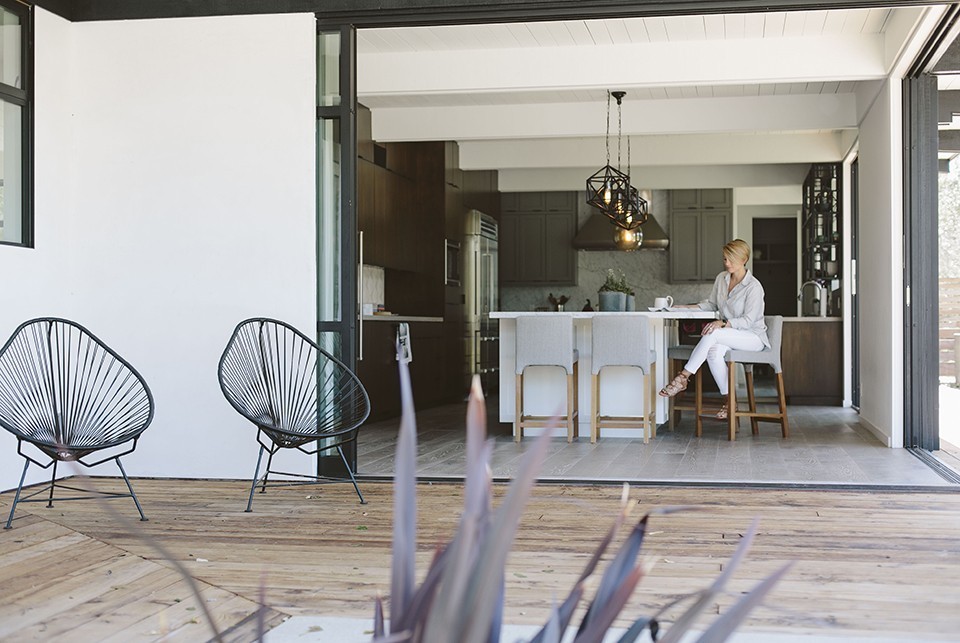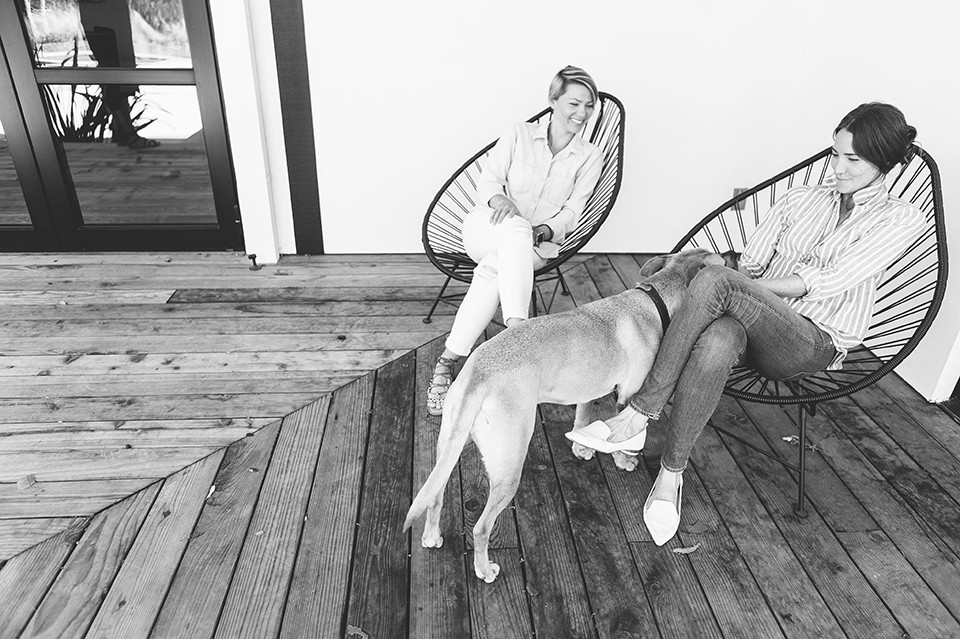 What are the top 3 essential items in your closet?
K: Sam Edelman Fringe Booties, Lululemon trousers, Joes' distressed jeans
What is your favorite outfit that you've worn recently, and why?
K: My fringe booties, distressed jeans, and an over-sized sweater. It's comfortable and simple yet fun!
What are your three favorite clothing/accessory brands?
K: So I tried to narrow down my three favorite clothing brands (and even went through my closet) to figure this one out, but I came to the conclusion that I am a very unbiased shopper… I am drawn to a particular item and how it makes me feel rather a particular brand. You seriously won't find more than two items of the same brand in my closet (aside from Lululemon of course). As for accessories – right now, I'm obsessed with my sunglasses… (Michael Kors Polynesia Sunglasses).
What are your secrets to looking stylish and confident with minimal effort?
K: Choosing at least one fun/unique piece with every outfit!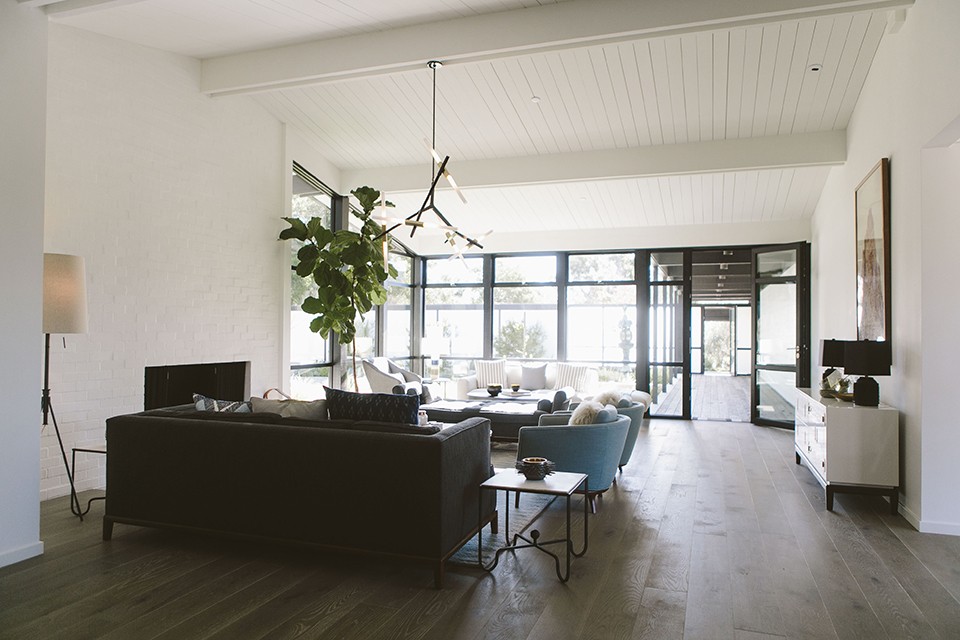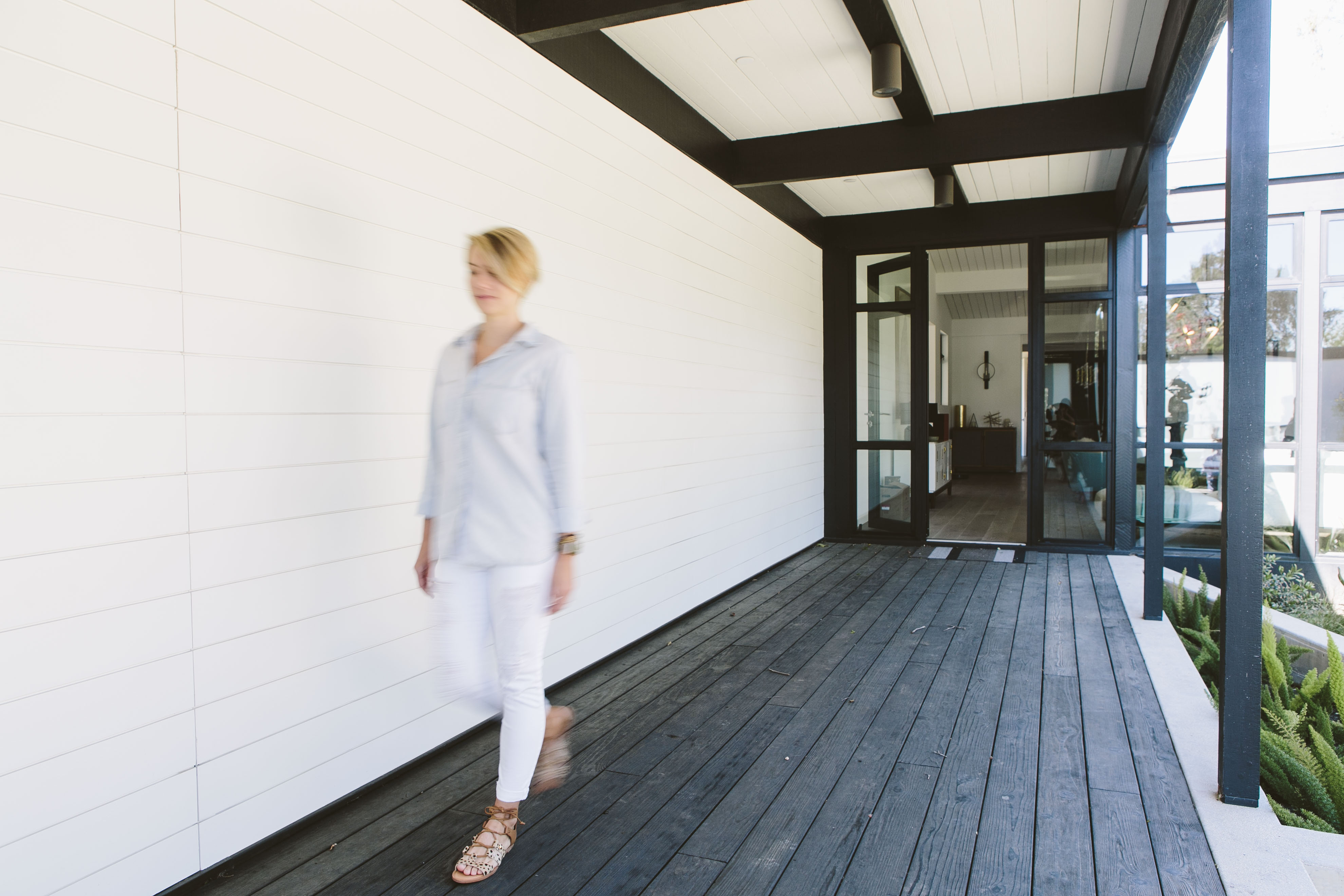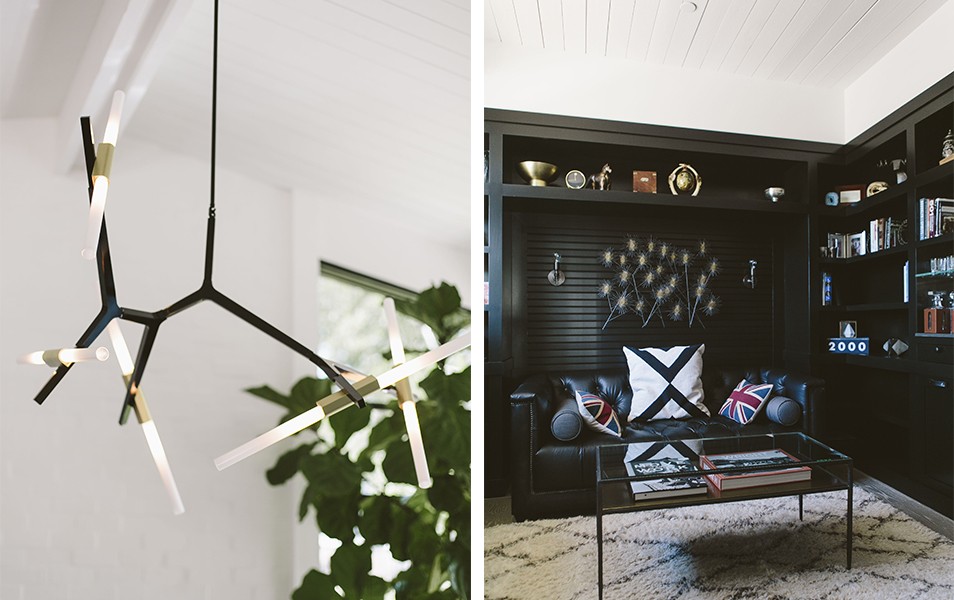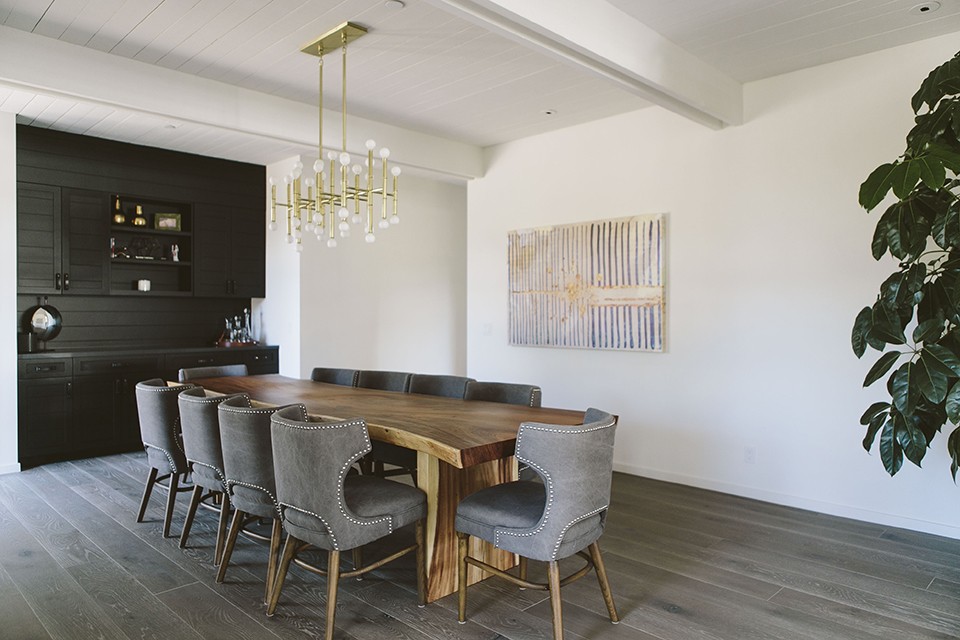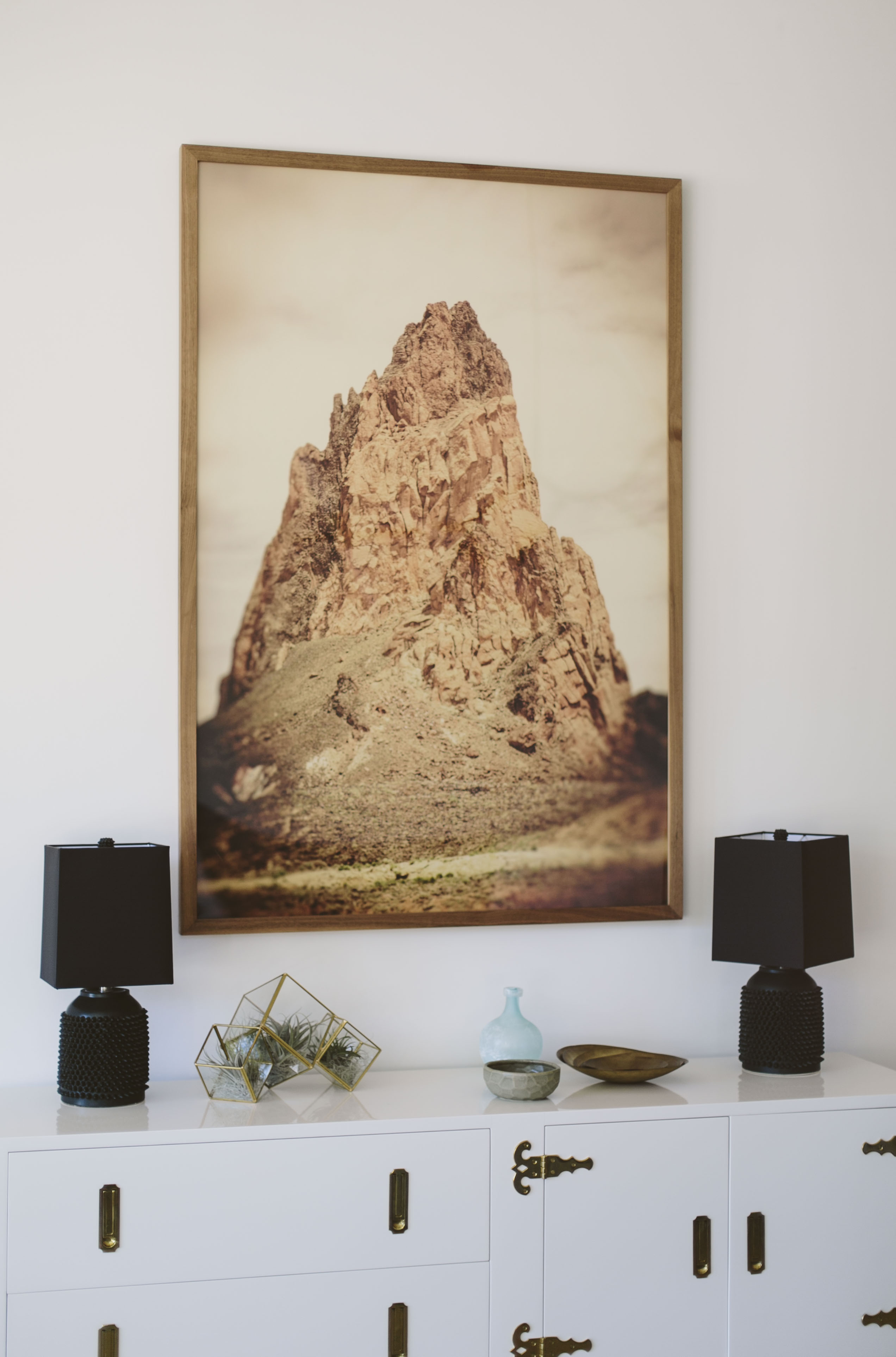 Walk us through your daily beauty routine.
K: I wash my face with Shiseido's oil cleanser – I'm a true believe in the power of oils! I follow this with Josie Maran Argan Daily Moisturizer SPF 47, and if I'm feeling fancy, Josie Maran Argan Matchmaker Serum Foundation. I typically wear very minimal makeup, but lately I've been having so much fun with contouring and thick shapely brows! I've always loved makeup and have played makeup artist for a few of my friends for special occasions, I even did my own makeup for my wedding. I use a dry shampoo as much as possible to prolong my wash, and it's my styling must-have. Lastly, I spritz my face with rose water, it's moisturizing, smells amazing and gives you that healthy glow!
What is your favorite way to wear your hair, and how do you style it?
K: I'm lucky enough to be able to just wash and air dry my hair. When I'm in the mood to style my hair, I use a Sexy Hair Play Dirty Dry Spray Wax and Sexy Hair Powder Play to give it some texture and volume. I can say I'm pretty good at makeup, but I've never been particularly skilled at hair, so I get my styling tips from Becki aka Whippy Cake – my hair idol!
What beauty products can you not live without?
K: Dry shampoo, Anastasia brow pencil, bronzer, and rose water!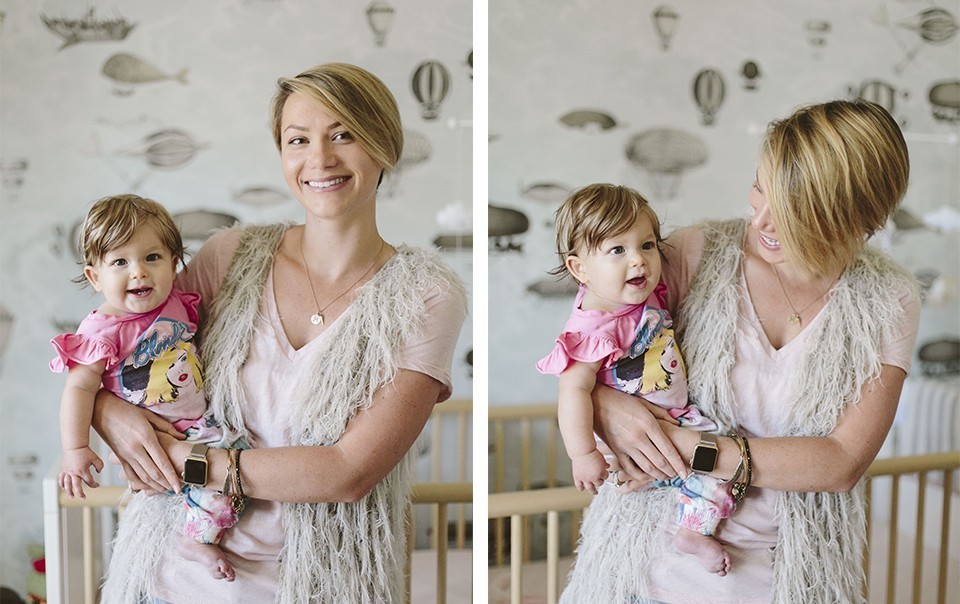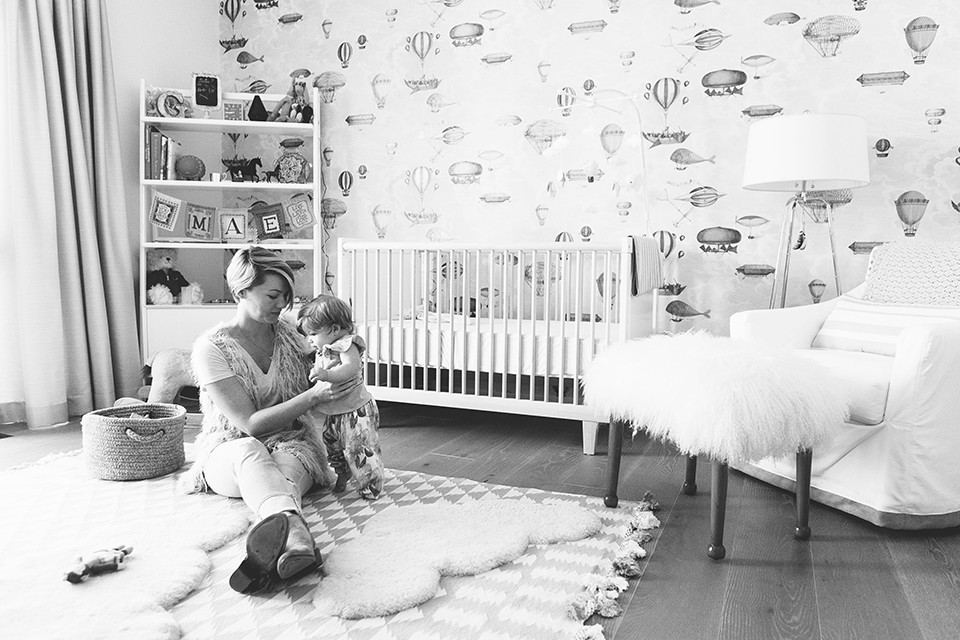 Describe your perfect weekend getaway?
K: My husband actually just gave me my perfect weekend getaway for my birthday! We went down to LA and did some shopping, then my girlfriends met up with us and watched Maelyn while Tim and I got to go SAAM – a 22-course tasting menu dinner, paired with 11 different types of wine… it was amazing! We stayed in a two-room suite in a really fun hotel (The Redbury), so I got to have some quality time with my hubby, but also got to spend the weekend with my baby girl AND my best friends, it was so much fun!
What are your traveling essentials?
K: Oversized t-shirt, skinny jeans, and booties. If I'm going to be doing a lot of walking, I can't live without my Skechers GoWalks… yup I said it, I love my Sketchers and I ain't ashamed. If I'm going somewhere tropical, I must have at least one amazing maxi dress that can be worn day and night. I also try and bring one practical suit, and one fun suit – I just purchased a one-piece Mara Hoffman Braided Lattice Swimsuit that I'm obsessed with!
Where is your favorite vacation spot? (somewhere you've traveled before)
K: Las Cruces. It's located right outside of La Paz, BCS. It's where my husband Tim and I got married. It's a private resort/ranch that is one of a kind!
How do you prefer to spend your spare time?
K: Long walks with my little one, lunch with my friends, creating super food recipes, and anything and everything crafty. Currently, I'm having fun with embossing my own cards and propagating succulents so I can make succulent wreaths.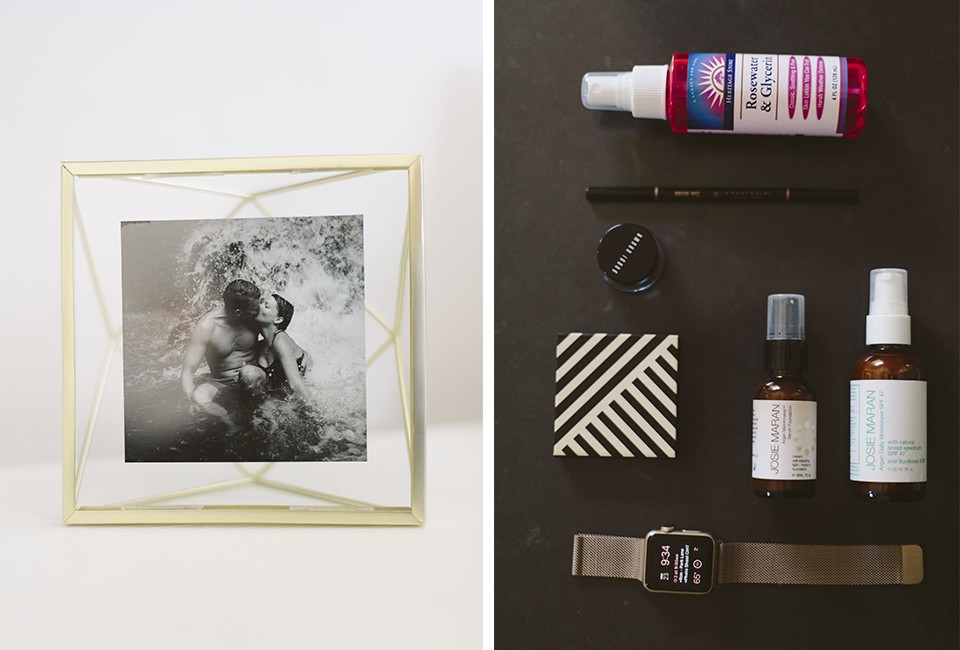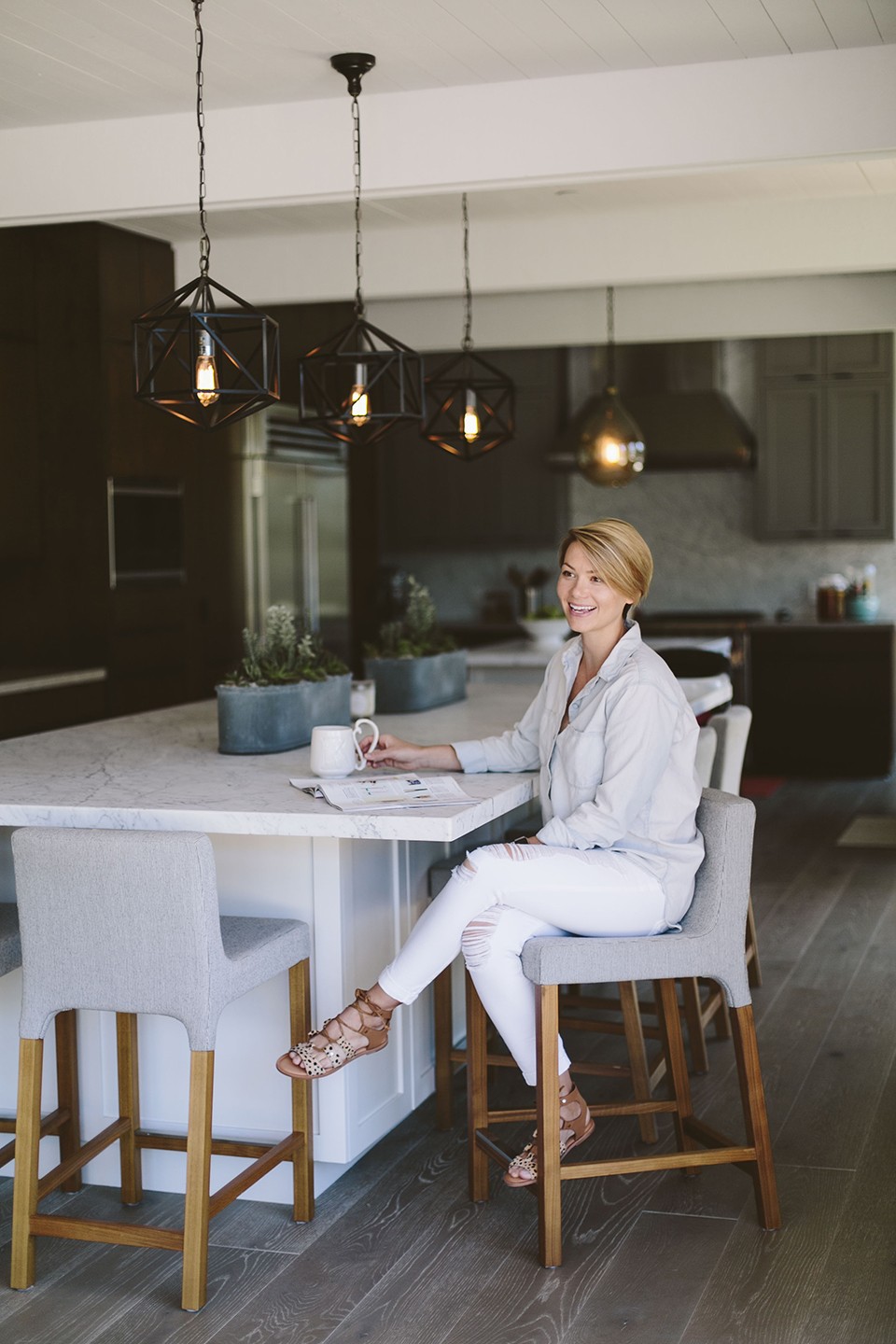 Describe your home in three words. What are your favorite things about the place you live?
K: Modern, eclectic, charismatic – a lot like my personal style! After we purchased our home, we discovered that it was designed by a famous female Architect – Lutah Riggs. She designed the home towards the end of her career, when she was inspired by modern architecture along with an Asian influence. It was Japanese style, but a little over the top, complete with overcrowded bamboo and floral fabric wallpaper. We wanted to keep the integrity of the home, but put a contemporary twist on it, and I think we accomplished just that!
What are your tips for channeling your personal style into your living space?
K: Stay true to yourself. Don't be afraid to incorporate different pieces that you love that add a little texture and fun to your home. You can have a few different layers of style in each room, as long as that stays consistent throughout the house!
Who inspires you most in your life?
K: My daughter, my husband, and my mom and dad!
What's currently on your wish list for your closet, beauty routine, home, or lifestyle?
K: Getting our veggie and herb garden going, along with our new compost bins my dad built for us.
What's in your purse?
K: As little as possible, like my car! Aside from the usual wallet/keys, Lush lip balm, a diaper and rose water of course!

Tell us about your greatest accomplishments so far.
K: Having my daughter Maelyn (at home!). It's hard to even compare her to any other accomplishment… Despite recently resigning to be a full time mom, I am proud of the work I did at CJ Affiliate. I am also extremely proud of the work we did on our home. It only took two years…
Name one thing on your bucket list?
K: Lots more traveling! I want to explore Europe and Asia more thoroughly, and I'd love to go to Egypt. I (randomly) studied Arabic at UCSB, so I'd love to put that to use!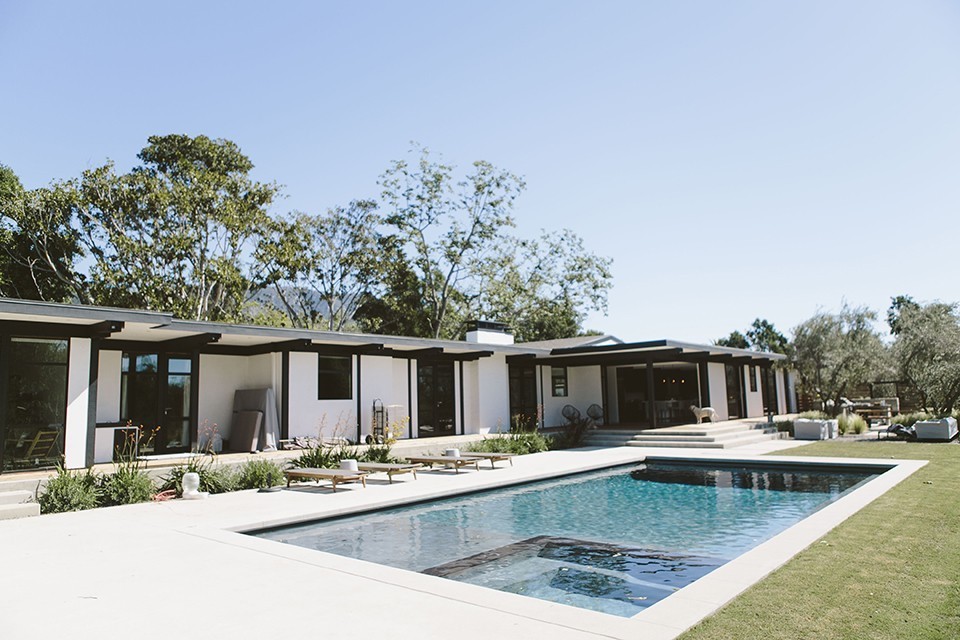 Photography by Arna Bee