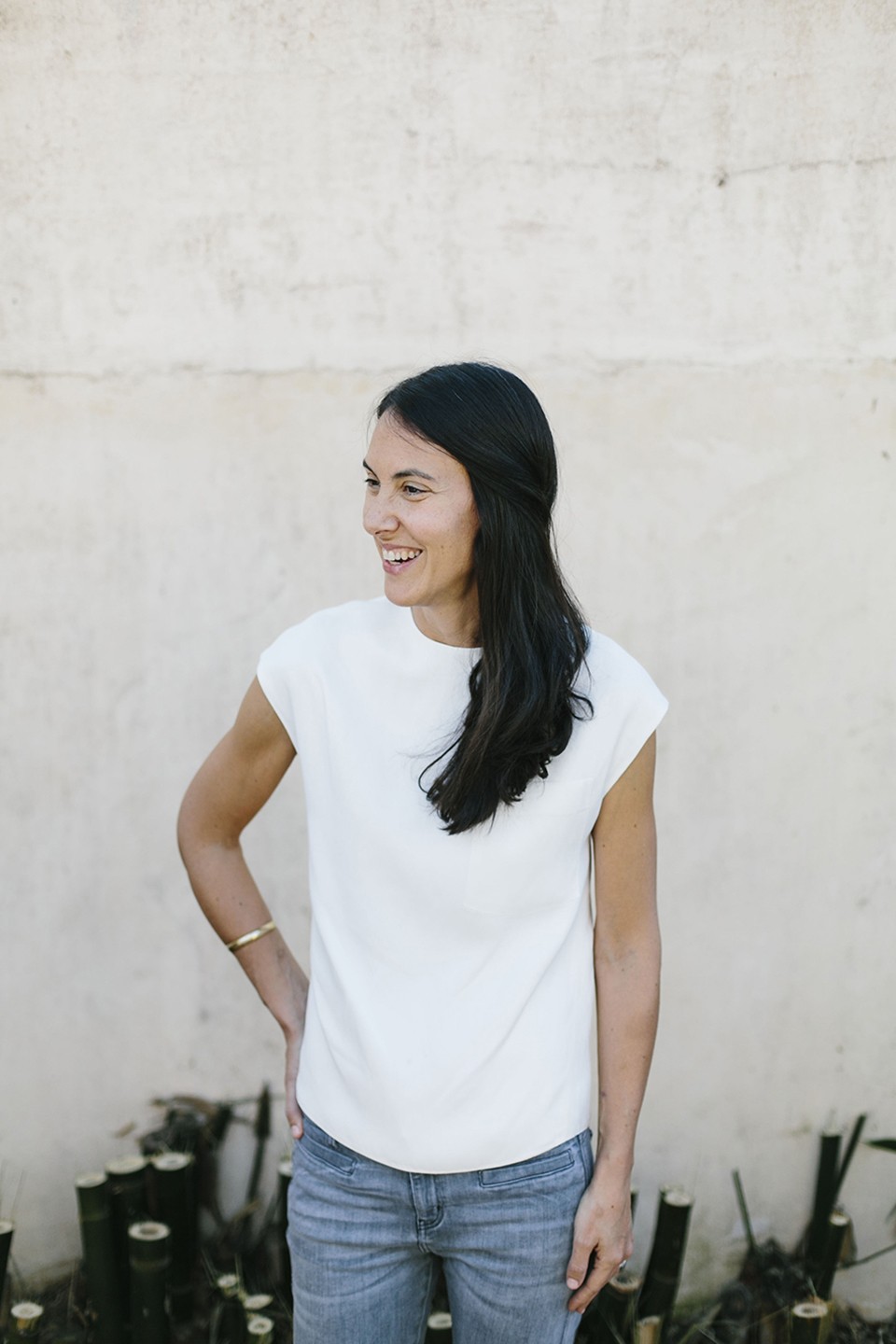 Since I started Could I Have That six plus years ago, I've only shared the different aspects of my lifestyle and different found images that brought a dose of inspiration to it. But what sparks my love for style the most is usually the friends and people I meet that are doing, wearing, making, living and cooking up something amazing. I'm excited to announce a new series, Style Profile, where I'll be taking you inside the homes and lifestyles of some friends who I can't help but look up to. They've got it dialed in when it comes to designing their world and enjoying it.
My friend and fellow Santa Barbara resident Elizabeth Colling (also seen here) most definitely falls into this category. The pastry chef and food stylist/editor is quite possibly the most effortlessly graceful person I know with an impressive resume to boot—trained in Paris, a pastry chef at Spago's and an editor for Martha Stewart Weddings. She's the girl that can bake a pie, run two businesses (Merci To Go and Elizabeth Colling Desserts), juggle two adorable girls and be the most stylish person in the room without even trying, all in one day. Here's a peek into her world.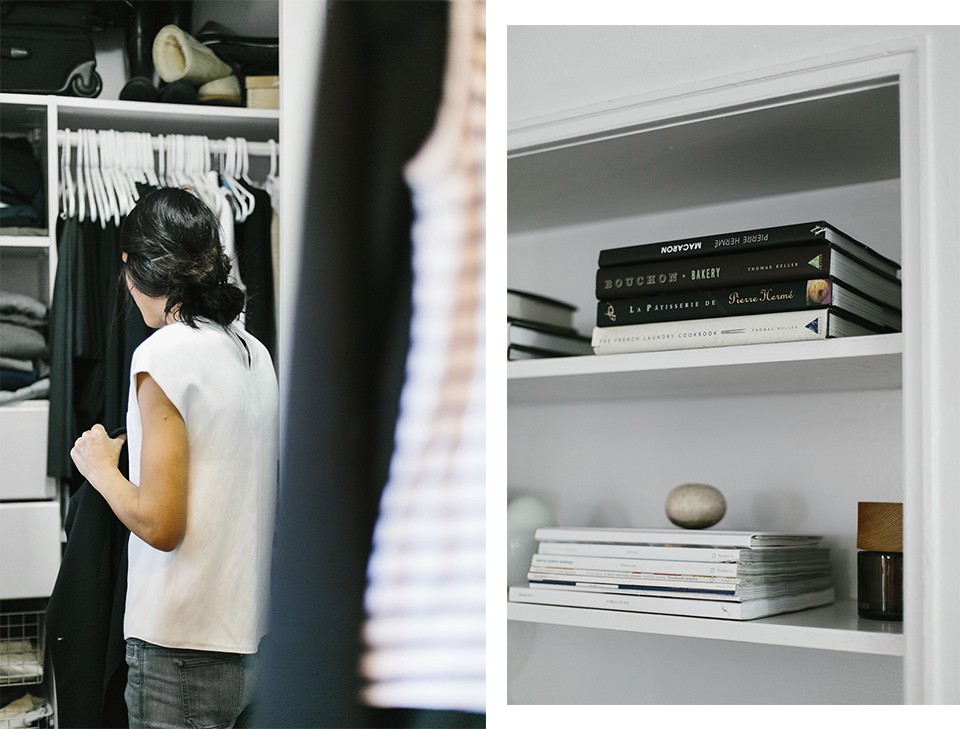 How would you describe your personal style? E: Minimal. Neutral. Classic.
Walk us through what your daily routine is? E: Up with the girls at 6. Off to the kitchen at 7:30 where I get all of the desserts ready for the day. Then I spend from 11 to 1 at Merci. I love talking to the customers! Back to the kitchen to get ready for the next day. Errands. Back to Merci to check in around 5 and then home by 6:30. Dinner with the girls and if we are lucky with Stephane [her husband] too.
What is your favorite part about your home? E: Location. We can walk to butterfly beach!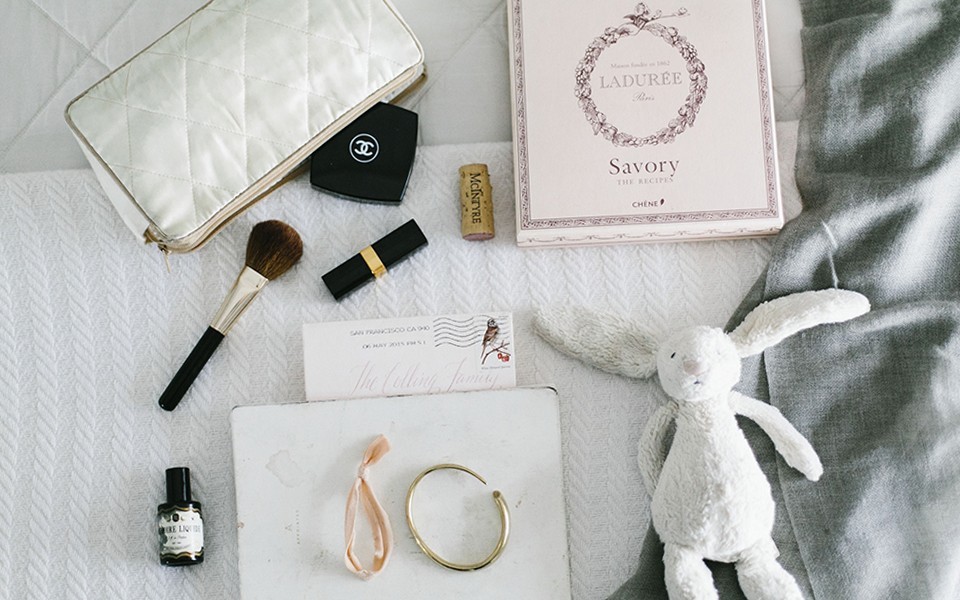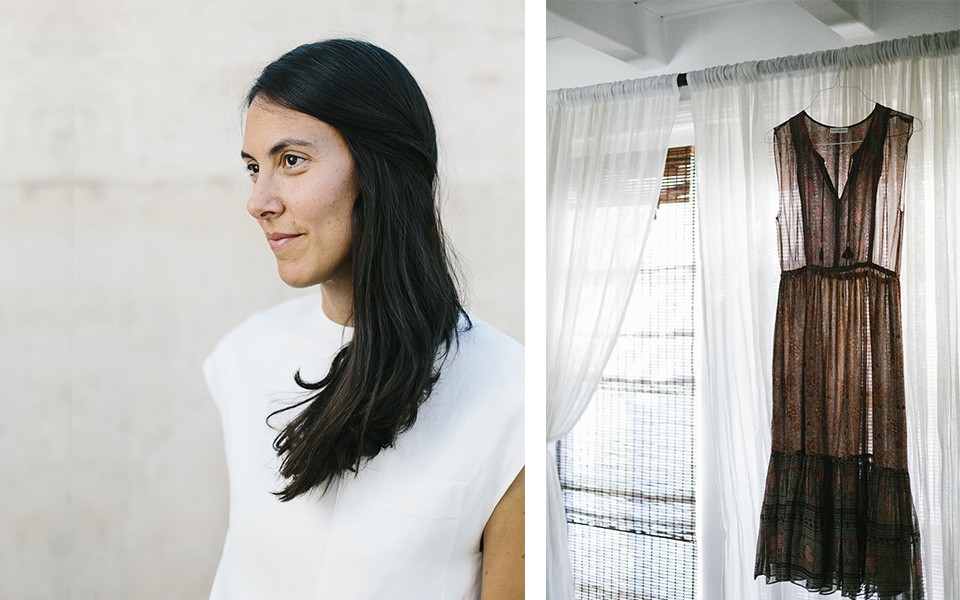 Who inspires you most? E: My sister. She is the co-president of baby2baby a now national organization that provides baby essentials to low income families. She has great style and is an incredible mom and aunt to Celeste and Paloma!
What are three essentials in your wardrobe you couldn't live without? E: The Row black blazer, Manolo Blahnik gold heels and Lululemon running pants.
What is a go-to outfit? E: Grey skinny jeans by Mih a white top, blazer by The Row and Bottega riding boots. It's comfortable, simple and my favorite colors. I feel put together and it's also a great day to night outfit.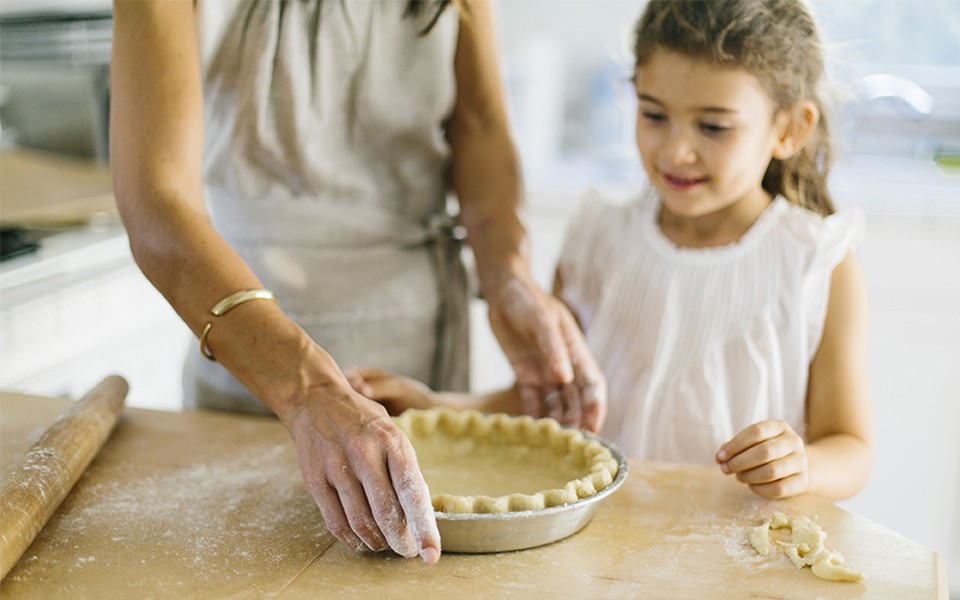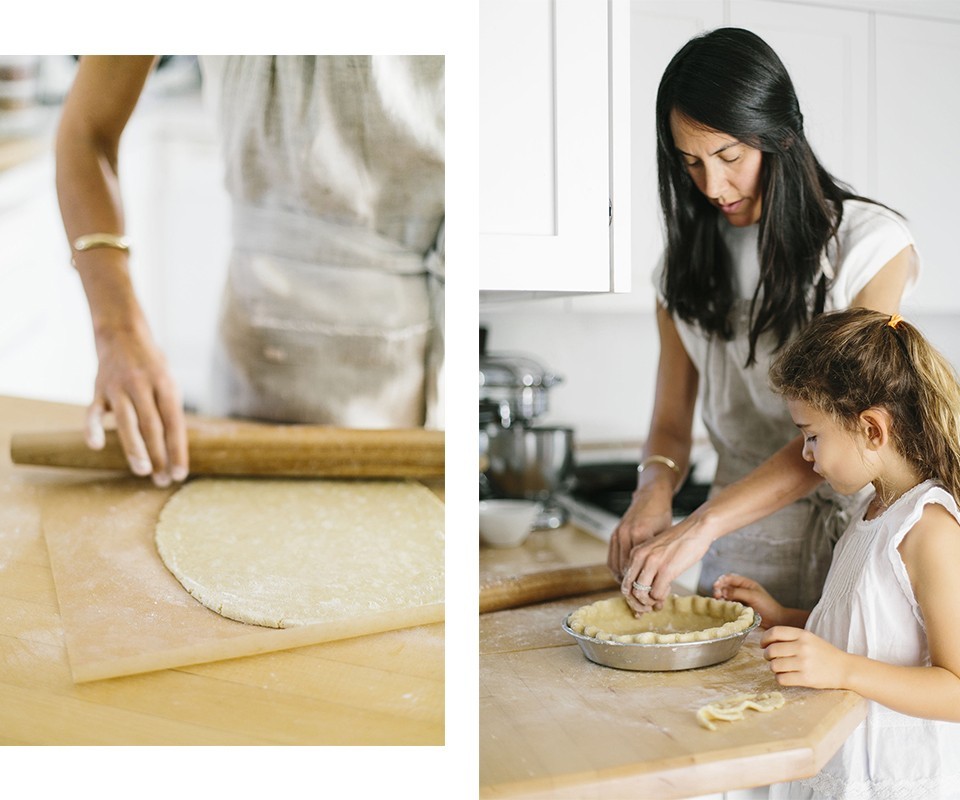 What's your hair routine? E: Blown dry straight with a little curl at the bottom and parted to the left side. I like to pull it out of my face with a bobby pin.
Describe your perfect weekend getaway? E: I just had it. Stephane and I drove up to Big Sur (without kids!) and just relaxed. We ate good food, drank good wine, took walks, naps and watched the first season of Downton Abby. Or, if I could skip the 12 hour plane flight I would absolutely go to Paris!
What are your secrets to looking stylish without putting in all the effort? E: Great pieces. I would rather have one beautiful blazer or pair of shoes or just a few great tops instead of a closet full of clothes I just think are ok. Then, whatever I throw on, looks good.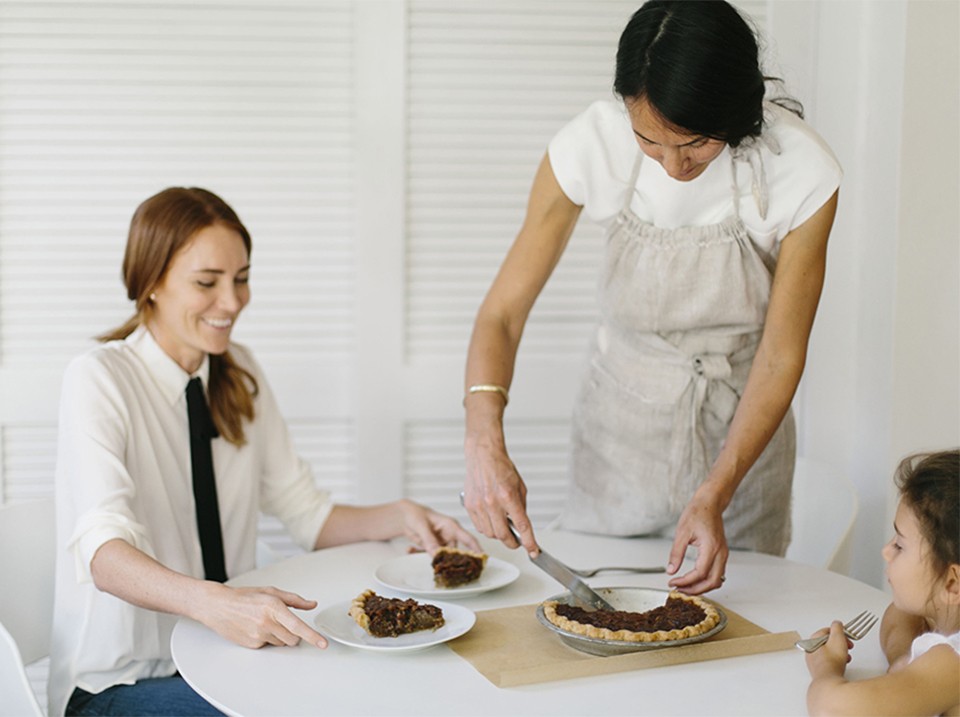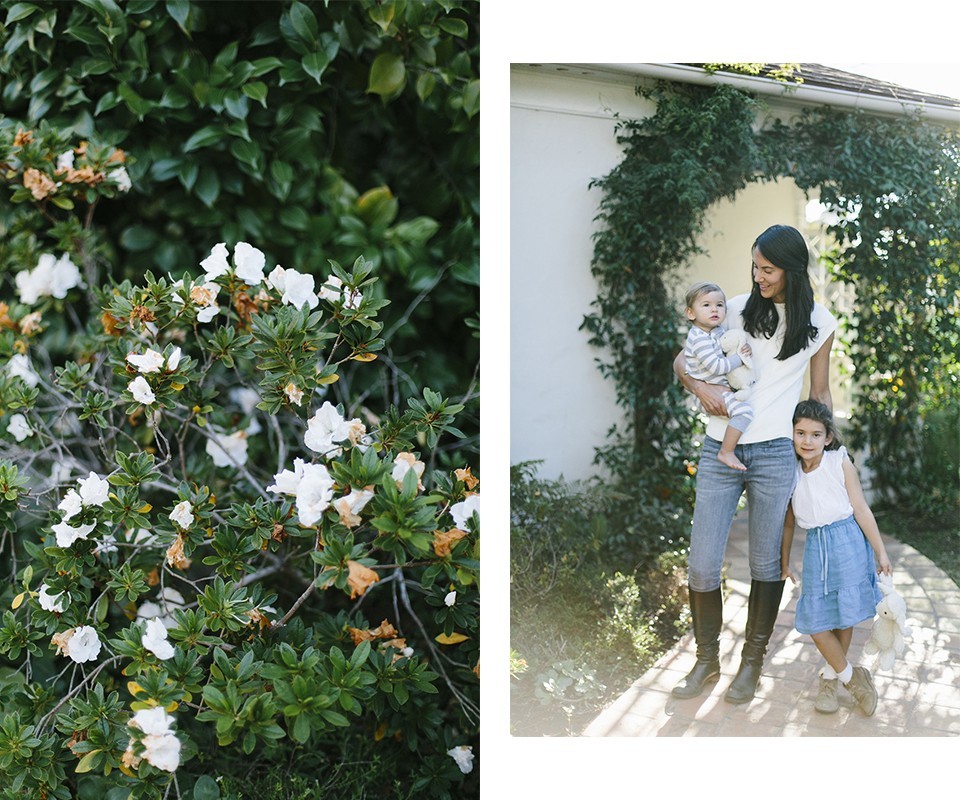 Above pictured with daughters Celeste, 5, and Paloma, 1.
What are your three favorite clothing brands? E: Ulla Johnson. The Row. Boy Band of Outsiders
Where do you shop? E: Diani in Santa Barbara and Barney's New York in LA.
Do you have a favorite season? What's your go-to outfit for that time? E: Summer. I do miss living in New York and having seasons and wearing beautiful coats. But at the end of the day I just love the sun and being warm! And with that comes beautiful dresses. I love dresses (and jumpsuits). And I love that It's just one piece. So it's easy and you look put together.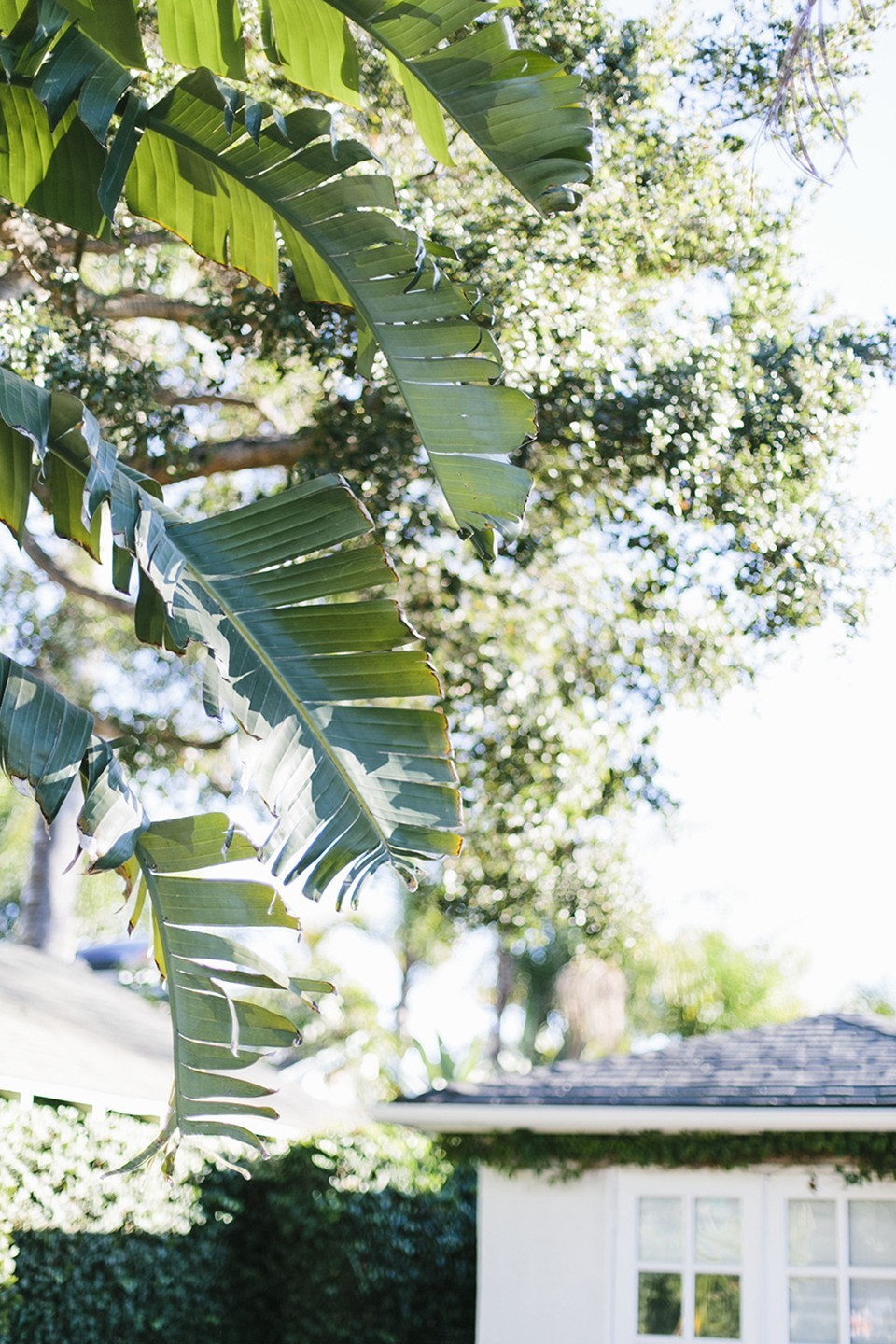 Photography by Arna Bee