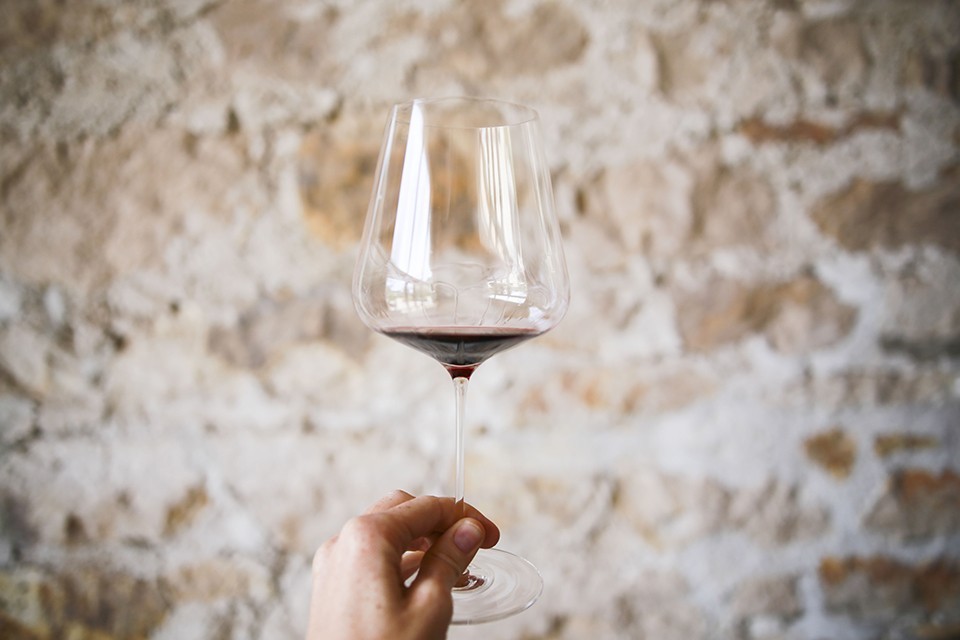 Our trip to Napa was so good I felt like I never put my camera down. Everything about it seeped right into my soul and I found myself becoming addicted to wine talk, vineyards, the smell of wine soaked barrels and lazy afternoons with a cheese plate spread. We took our time visiting a few spots we wanted to check out but something tells me this will not be our last visit to Napa, in other words we caught the bug. Here's a look at some spots I highly suggest checking out.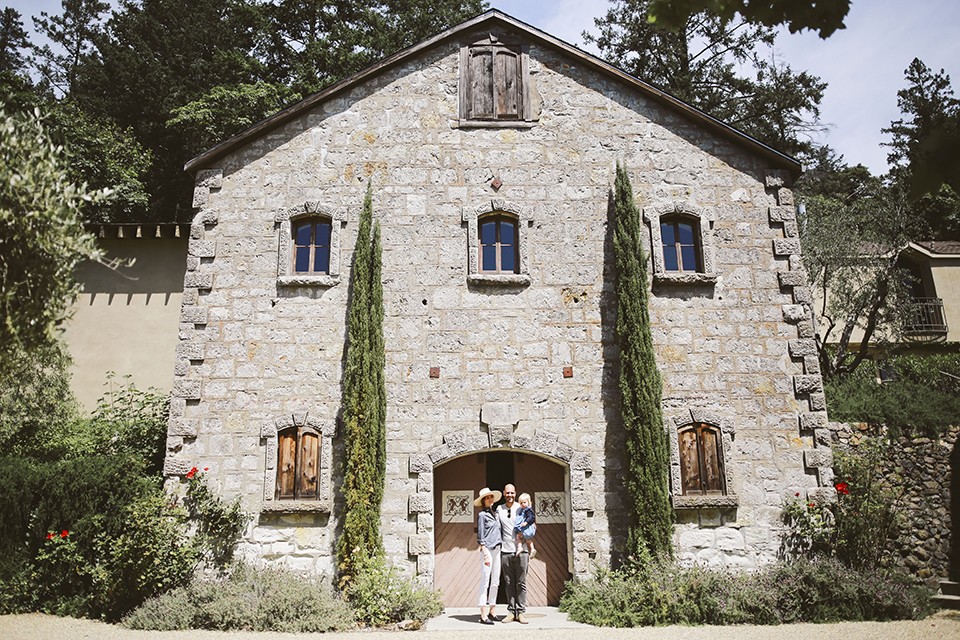 Mayacamas is a winery that's high up in the hills above Rutherford. Tastings and tours on done on an invite only basis and lucky for us we had a friend who snuck us in. We got a tour of the grounds, which were something out of a Godfather movie (Part II, the Italy scenes) and had a chance to taste the wines that were just as impressive.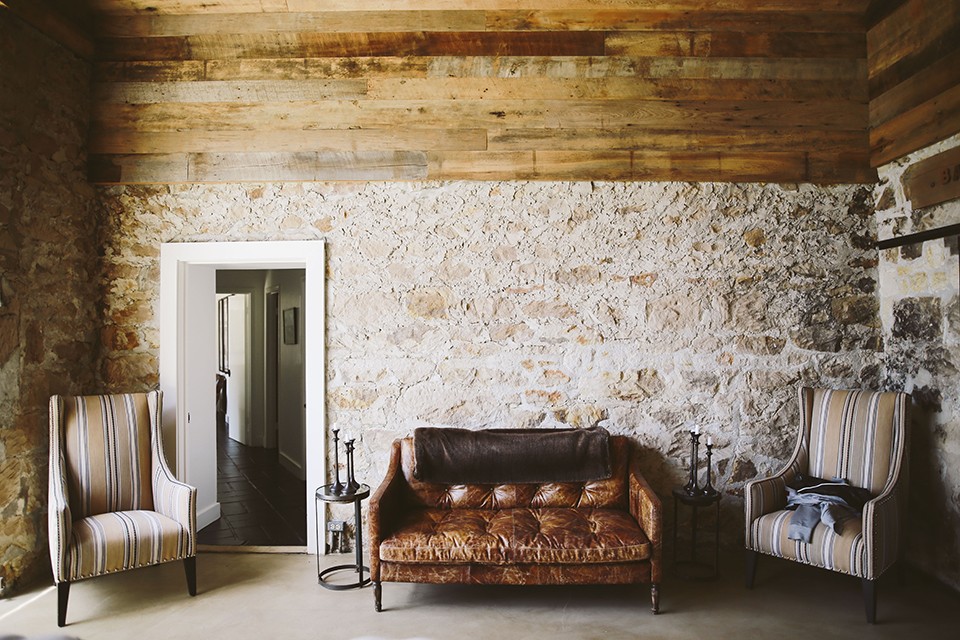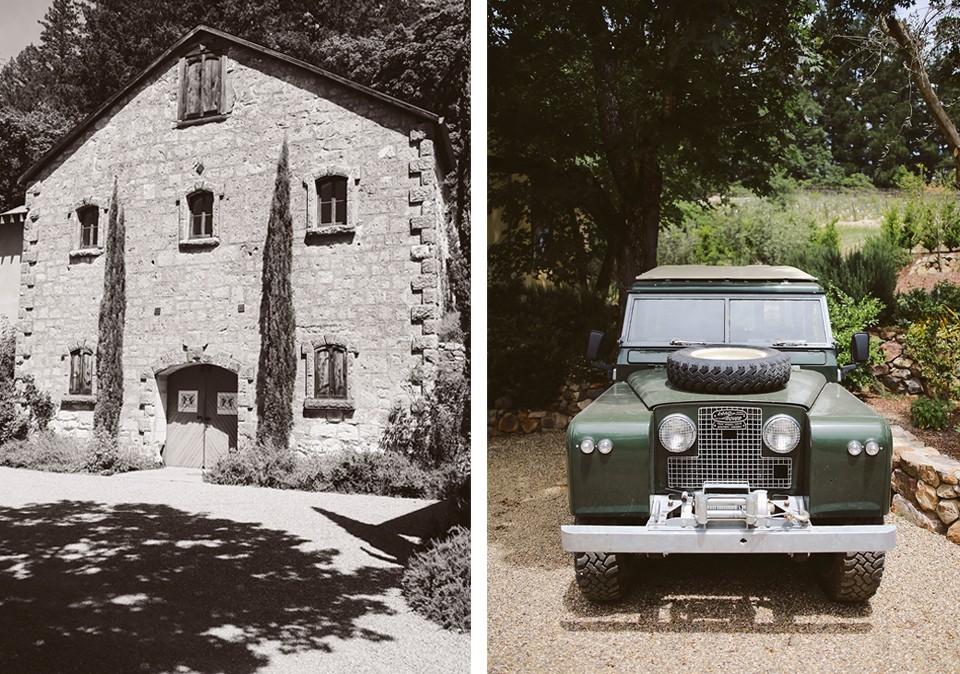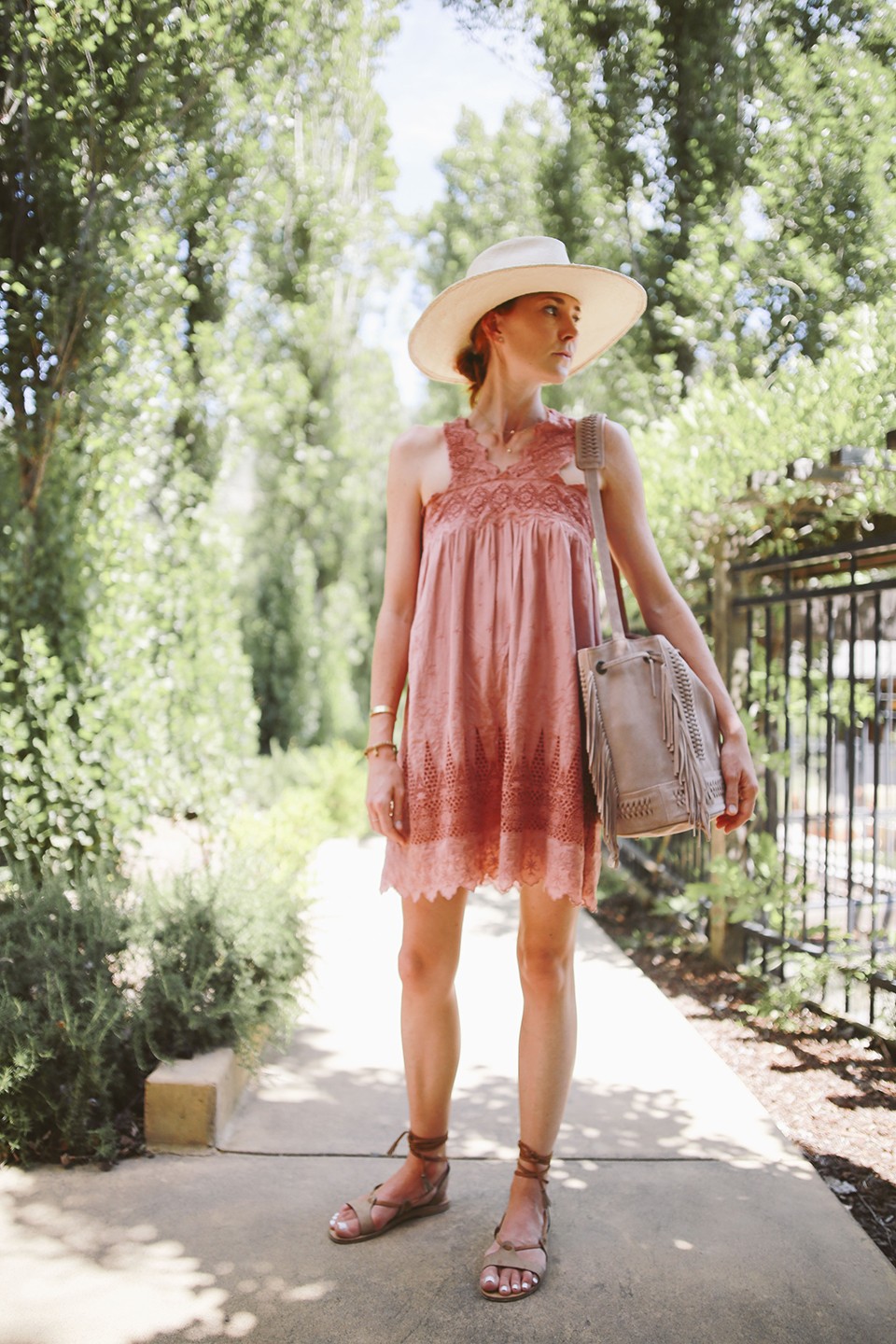 Lunch at Calistoga Ranch was a highlight of our week. Elin got to check out the chicken coup, which by the way was featured in Vogue, and we drooled over the incredibly luxurious set up that we both agreed would make a great spot for our next trip. It's nestled in the hillside and everything feels intimate, special and top notch.
Above: Ulla Johnson dress, Valia Gabriel sandals, Grace Atelier De Luxe bag, Gladys Tamez hat, Jennifer Fisher cuff, Kendall Conrad bracelet, Mociun necklace, Zoe Chicco "E" necklace.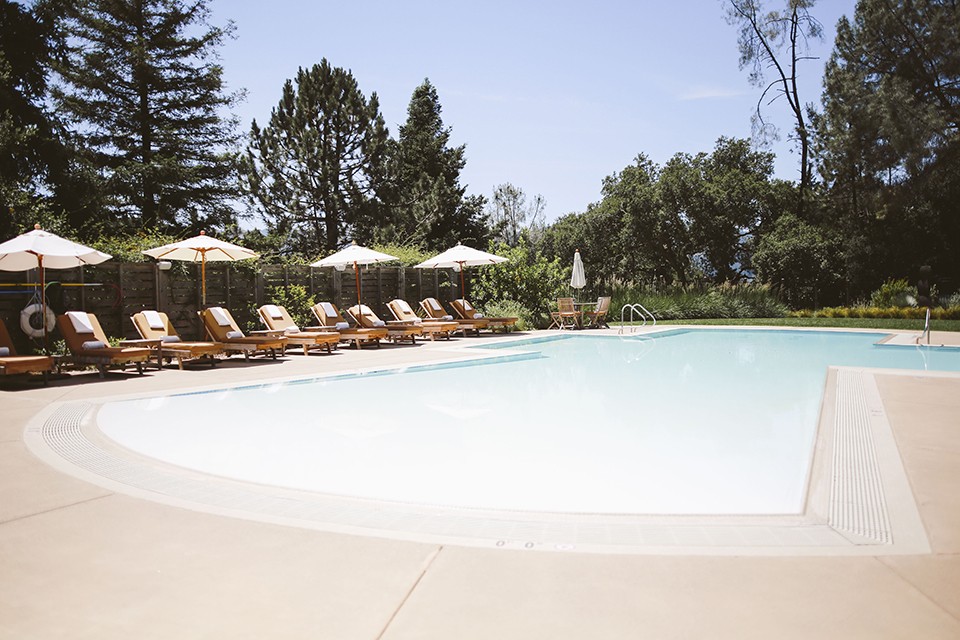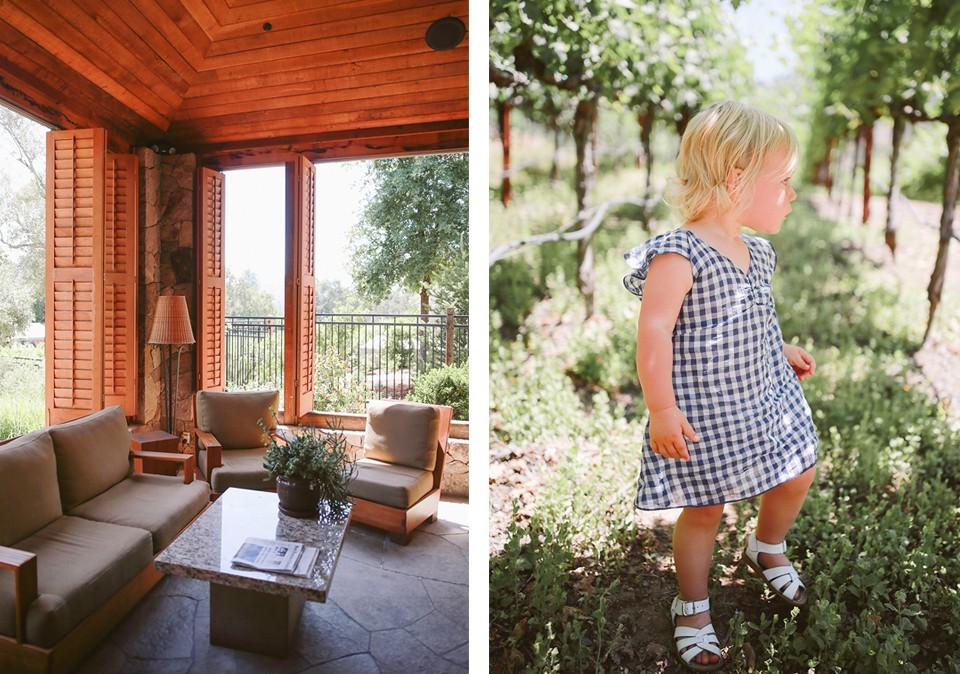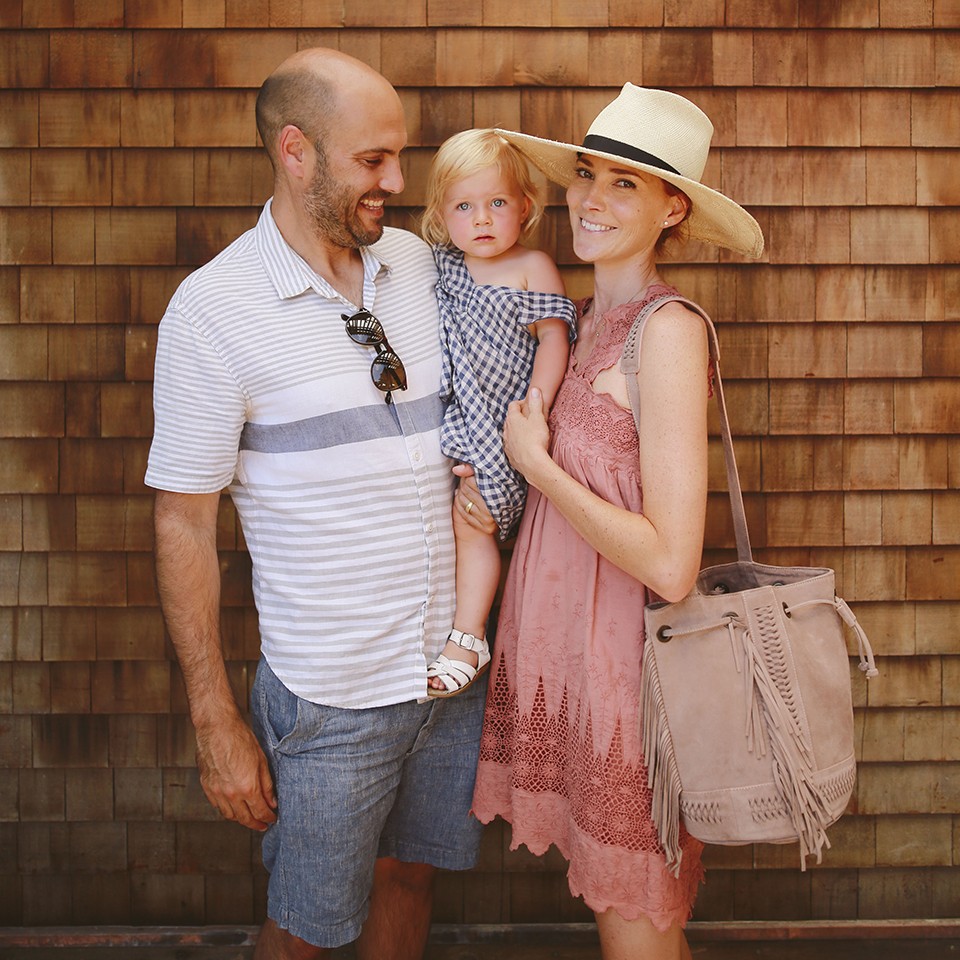 One of the only family photos we managed to get on the trip…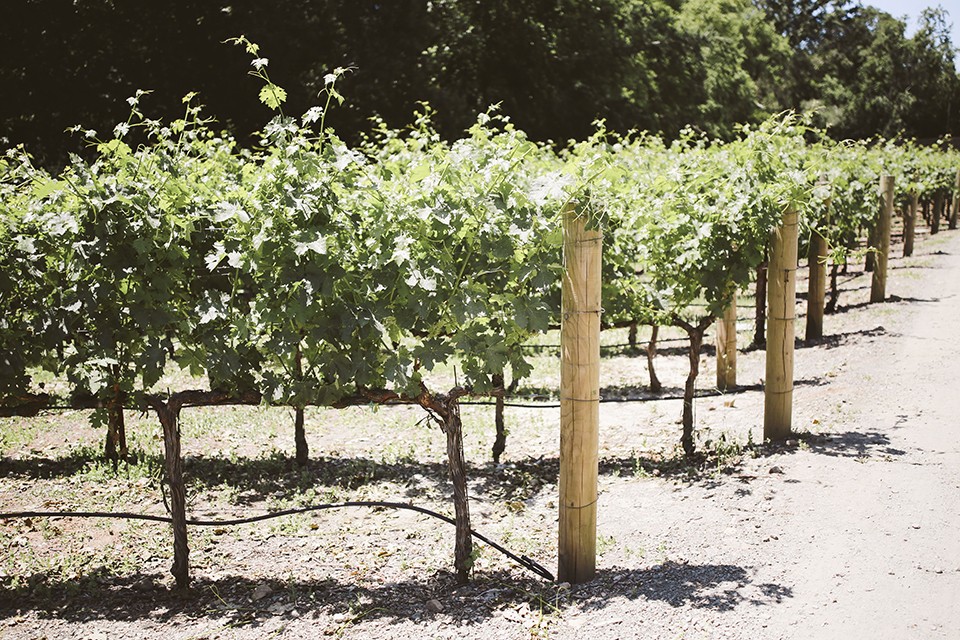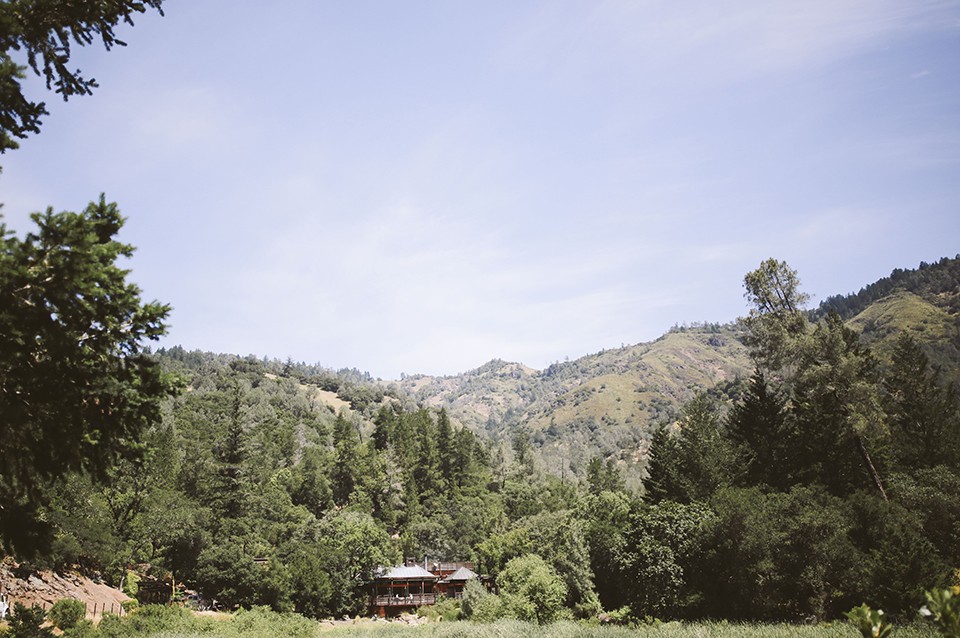 Walking up to The Lodge restaurant at Calistoga Ranch…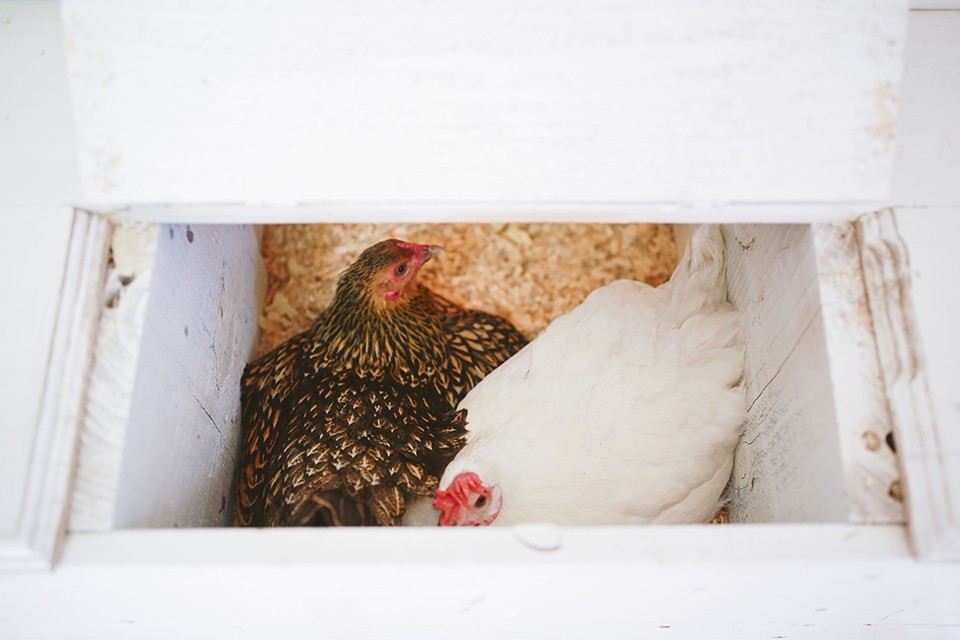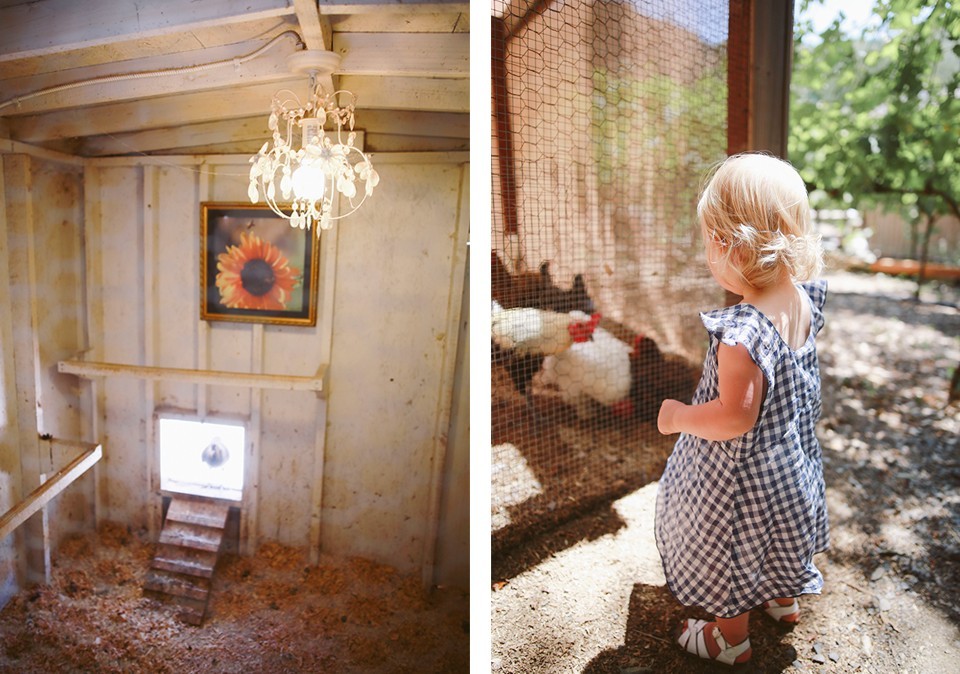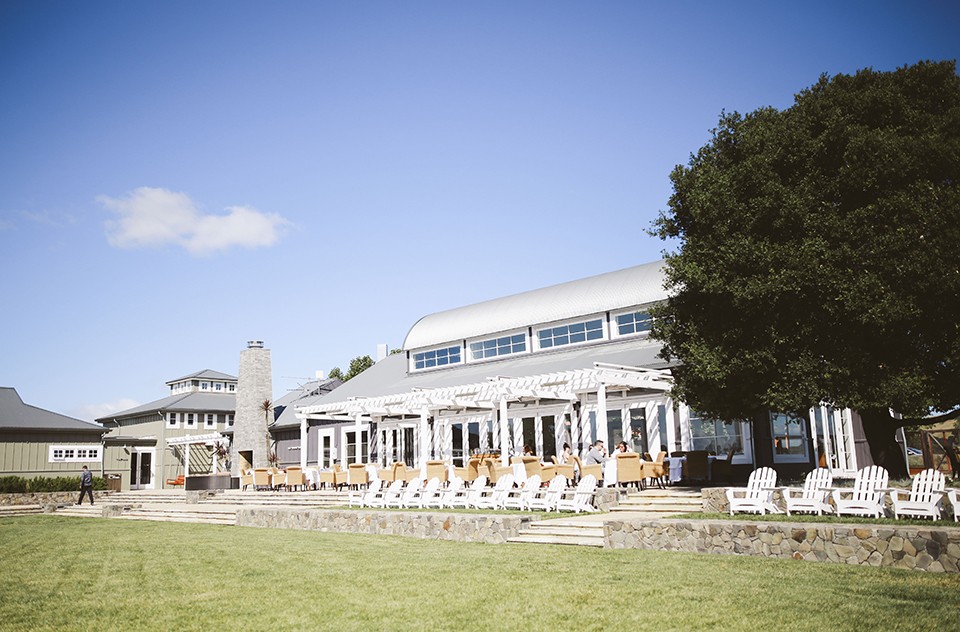 Next we headed to Carneros Inn for a quick one night stay. I could have lounged at that pool all day and stared out at rolling hills that almost looked fake they were so perfect. Also the sweet buns they have in the morning are not to be missed.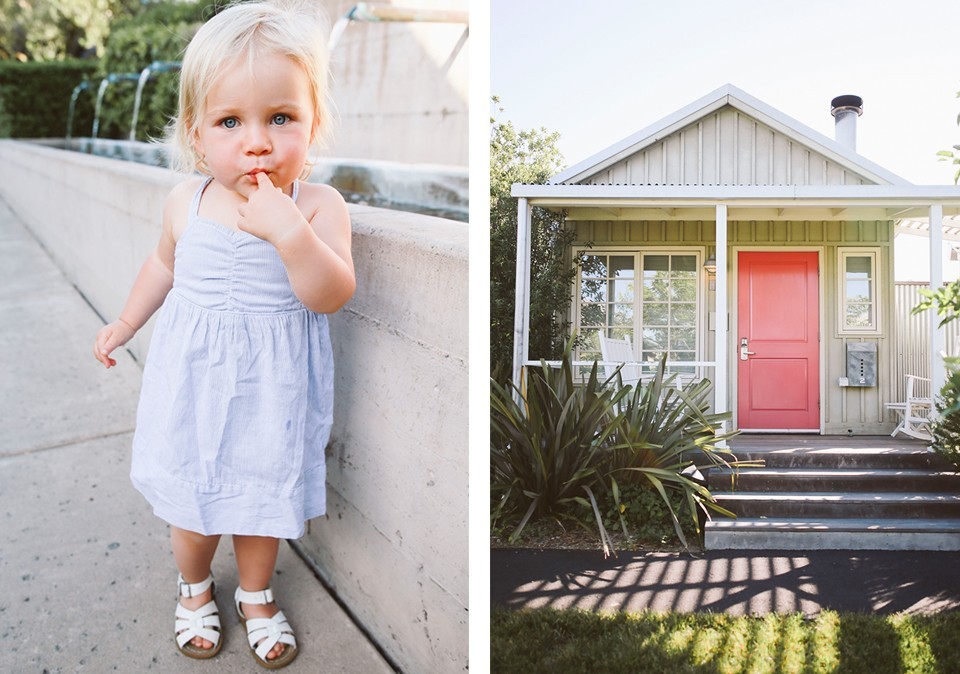 Above: Elin wearing a Stella McCartney Kids dress and Salt Water sandals, our sweet front porch at Carneros Inn.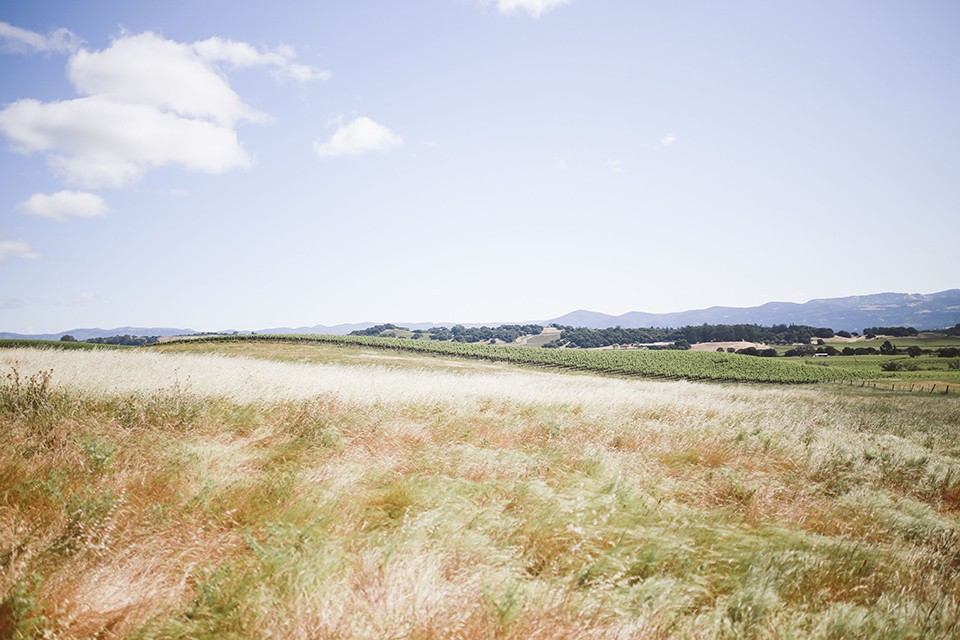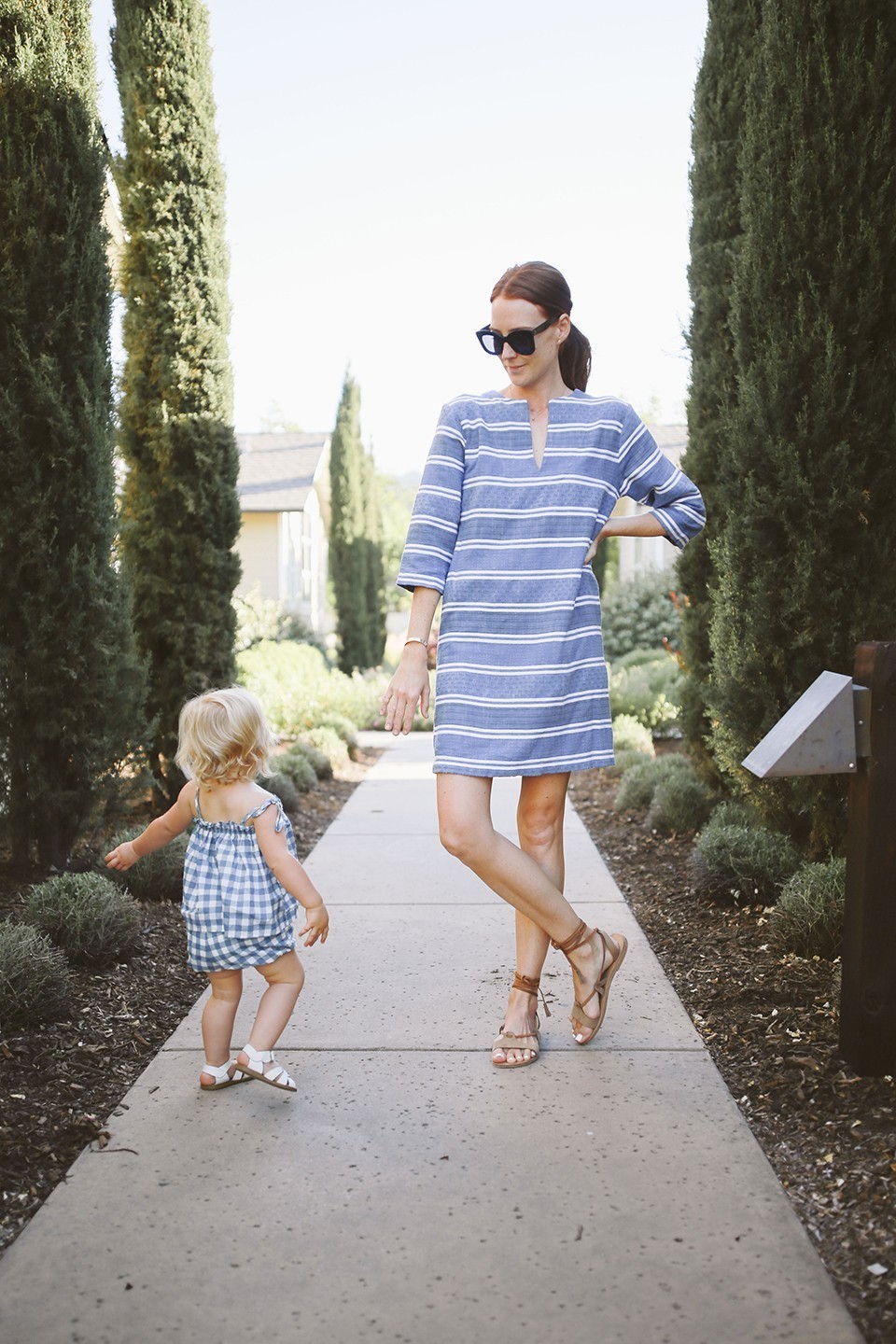 Above: Ace & Jig dress, Valia Gabriel sandals, Celine sunglasses (similar), Elin in an Oeuf gingham set and Saltwater sandals.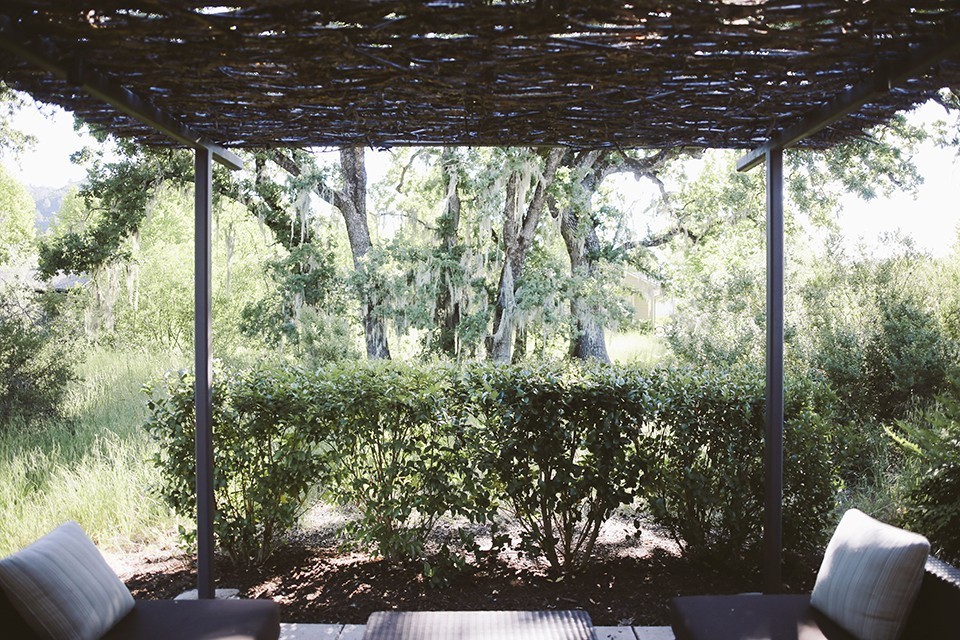 Our favorite, the place that felt like home, Solage Calistoga. This patio outside our room was so peaceful. Every morning and evening we'd hang out on it, sip wine or coffee and listen to the breeze. Needless to say we're already planning our return.