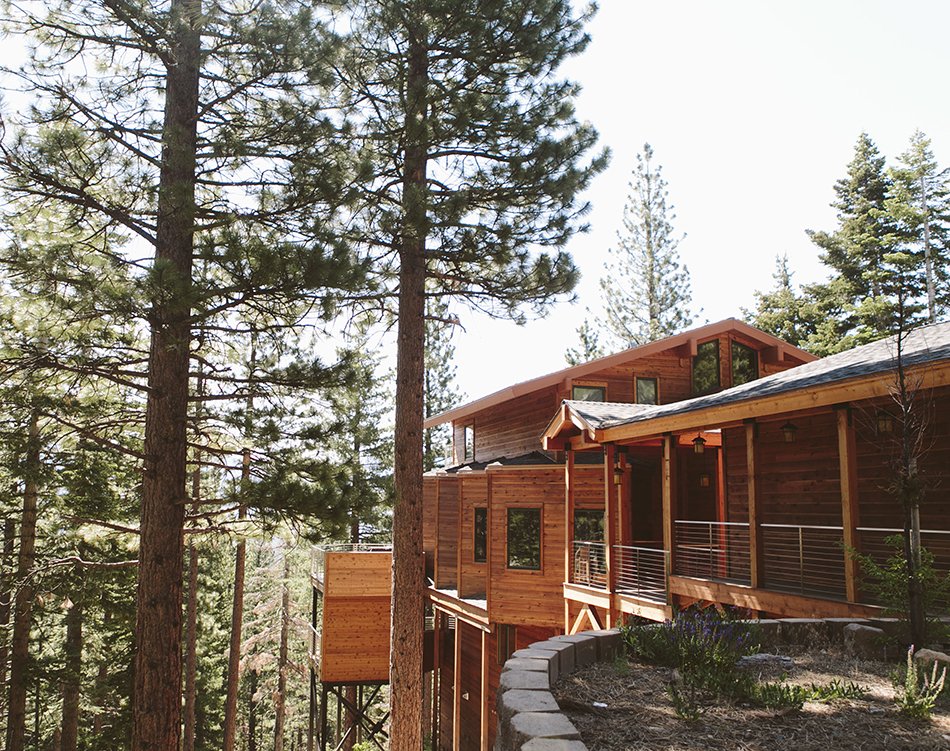 I'm not sure what it was exactly that lit a fire beneath me to visit Lake Tahoe, but whatever it was I suddenly had a burning desire to venture into the mountains this summer. So I started researching a bit and stumbled upon Tahoe Luxury Rentals who quickly pointed me in the direction of a home I dubbed my grown-up treehouse—the Mountain Retreat in Incline Village. It was just what I was looking for, modern in design yet still had the classic cabin-like feel (and amazing smell) that embodied that feeling of a tranquil escape from city life.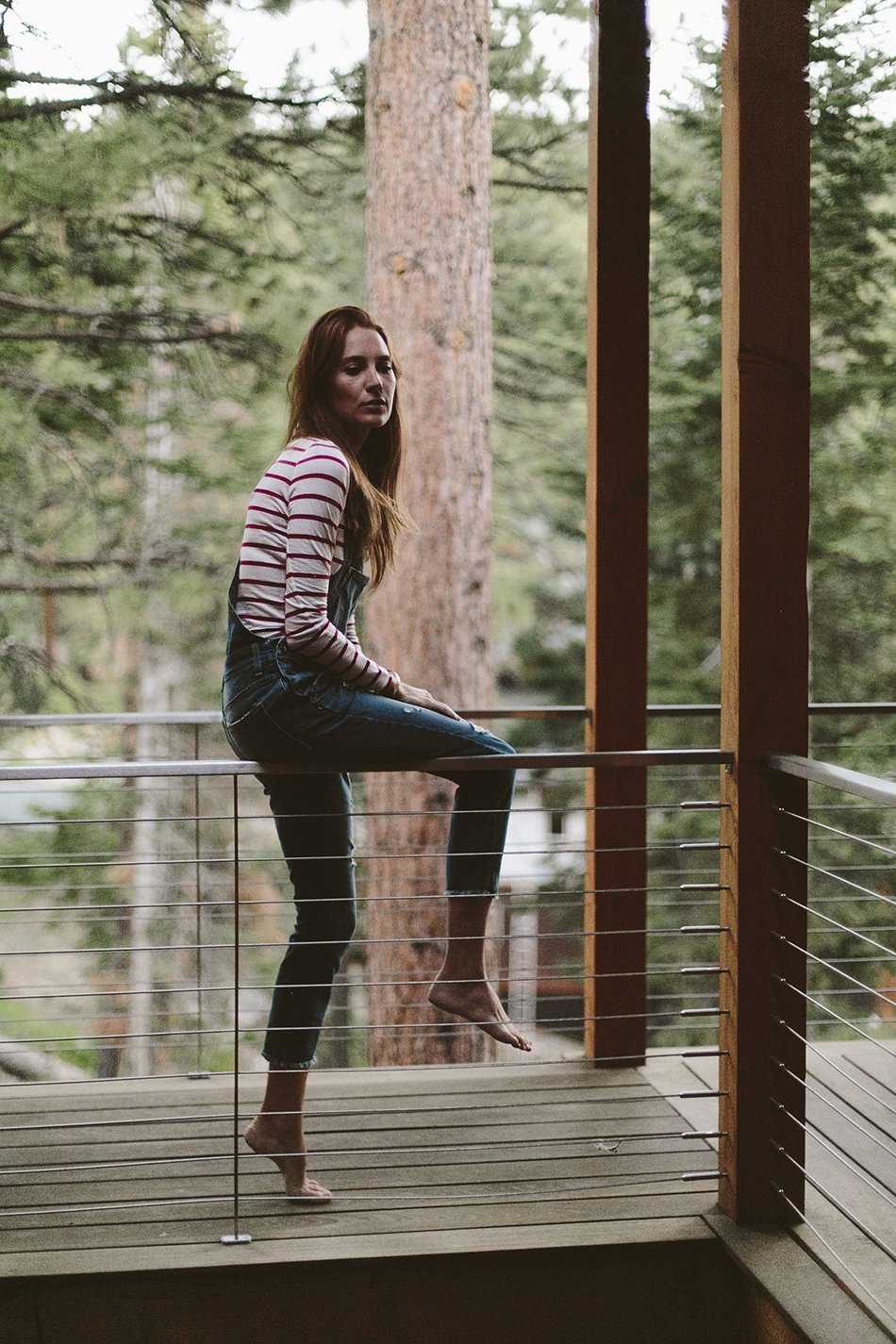 I loved how it was tucked away in the hillside (just like a treehouse) providing the most peaceful and hidden feeling while still having an epic view of the lake. In fact my favorite aspect of this home was how many different places there were to sit back and enjoy the towering pine trees and sparkling blue water. The first thing we did when we walked into the house was gravitate towards the giant windows that perfectly framed the view with two huge leather chairs facing out. I immediately planned to have my coffee there the second we woke up.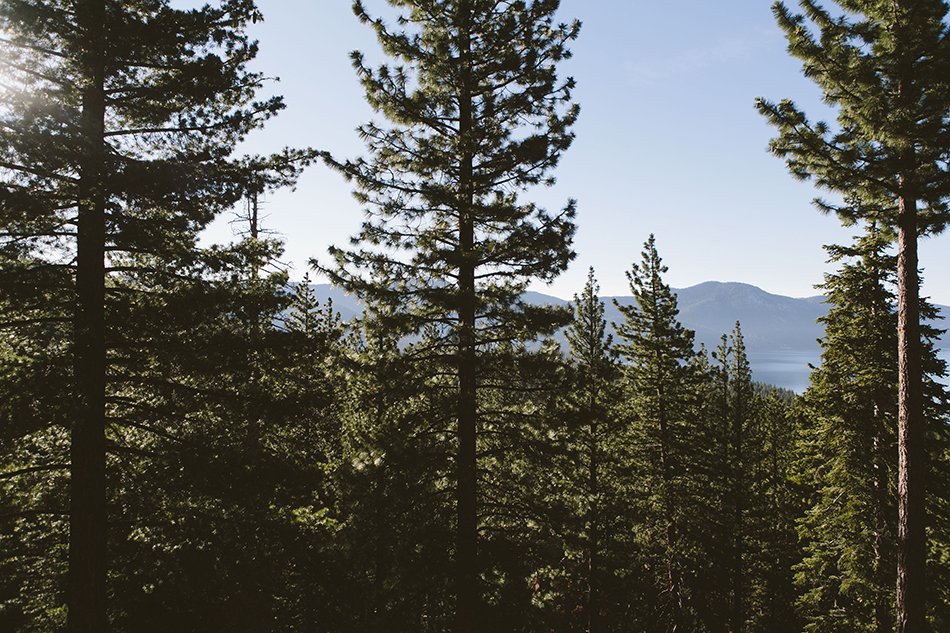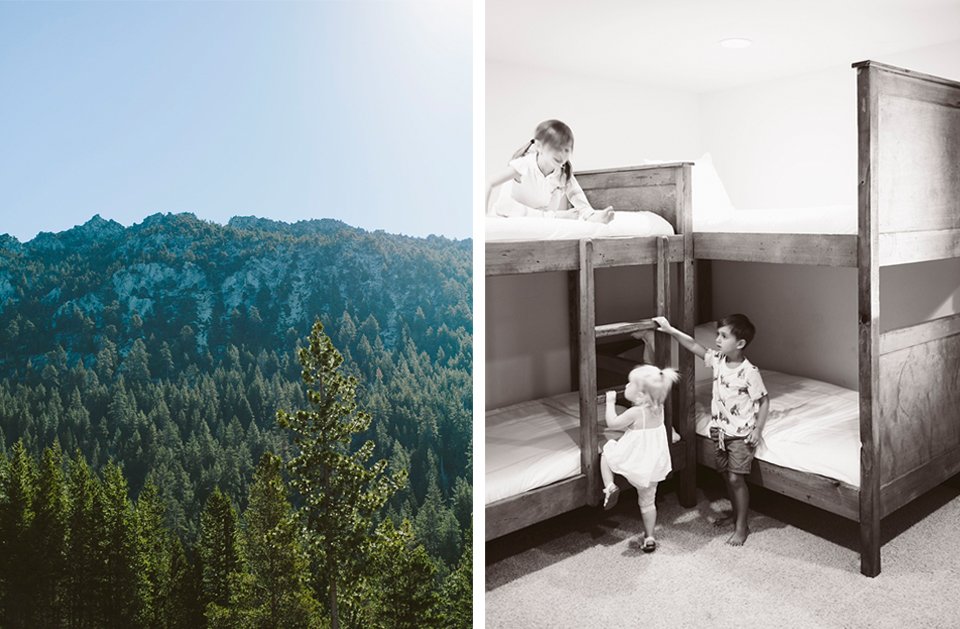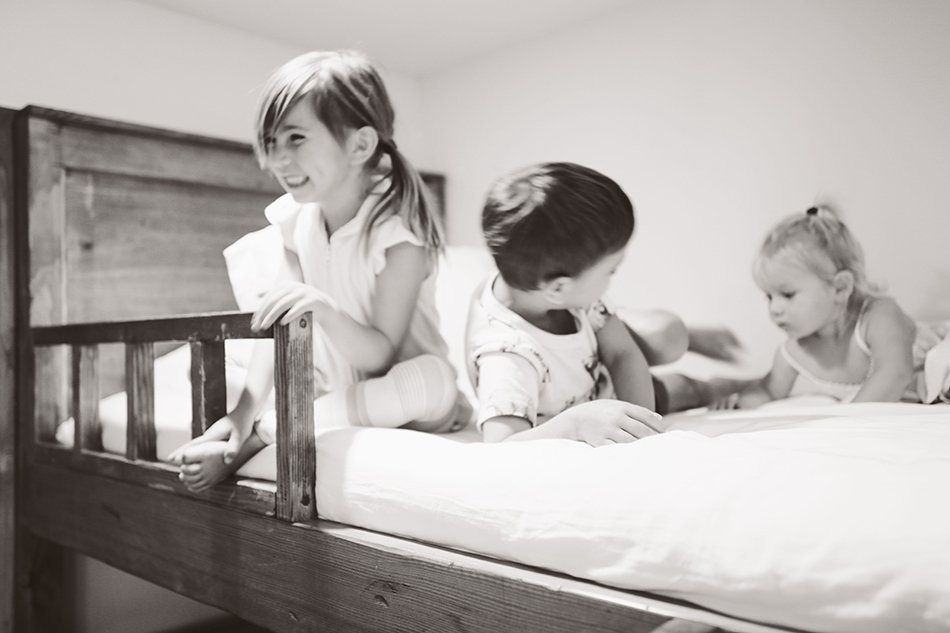 The kiddos were pretty pleased with a room that housed two bunk beds. The 5-bedroom house is a dream for traveling with a large family and for entertaining. It had everything from a jacuzzi and wine cellar to a heated outdoor dining patio and game room.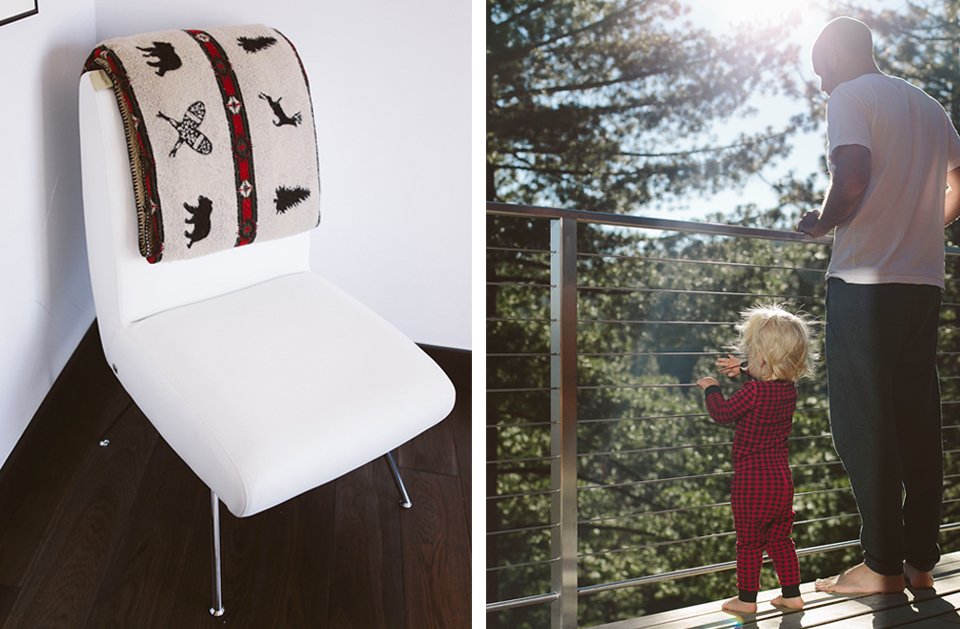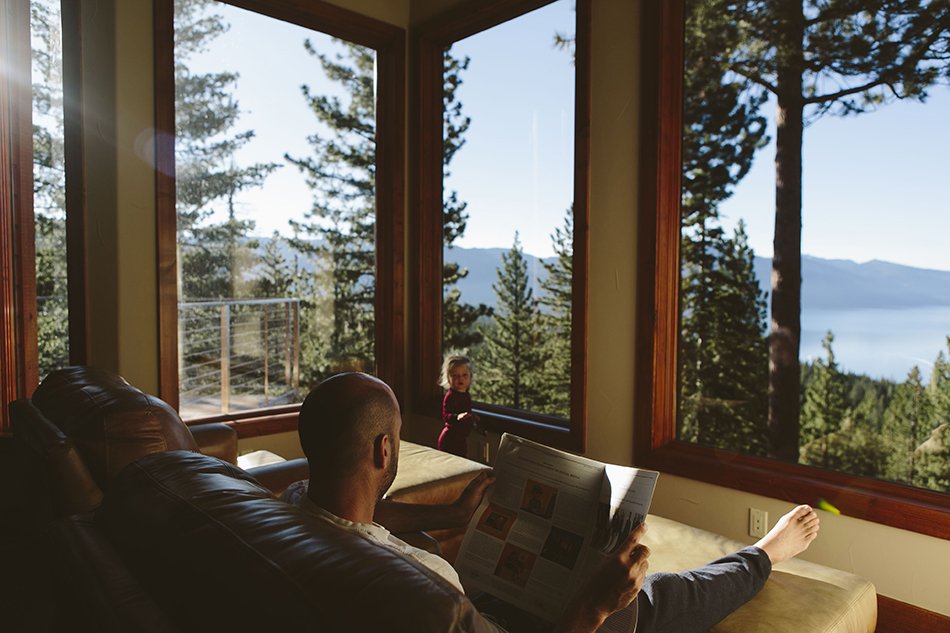 Mornings were definitely my favorite. Waking up to this view, pouring a cup of coffee and soaking in a slow relaxing morning was utter bliss. Elin would get up, race to the window, point and say "Ohhhhh Lake Taco!" It never got old and either did the view.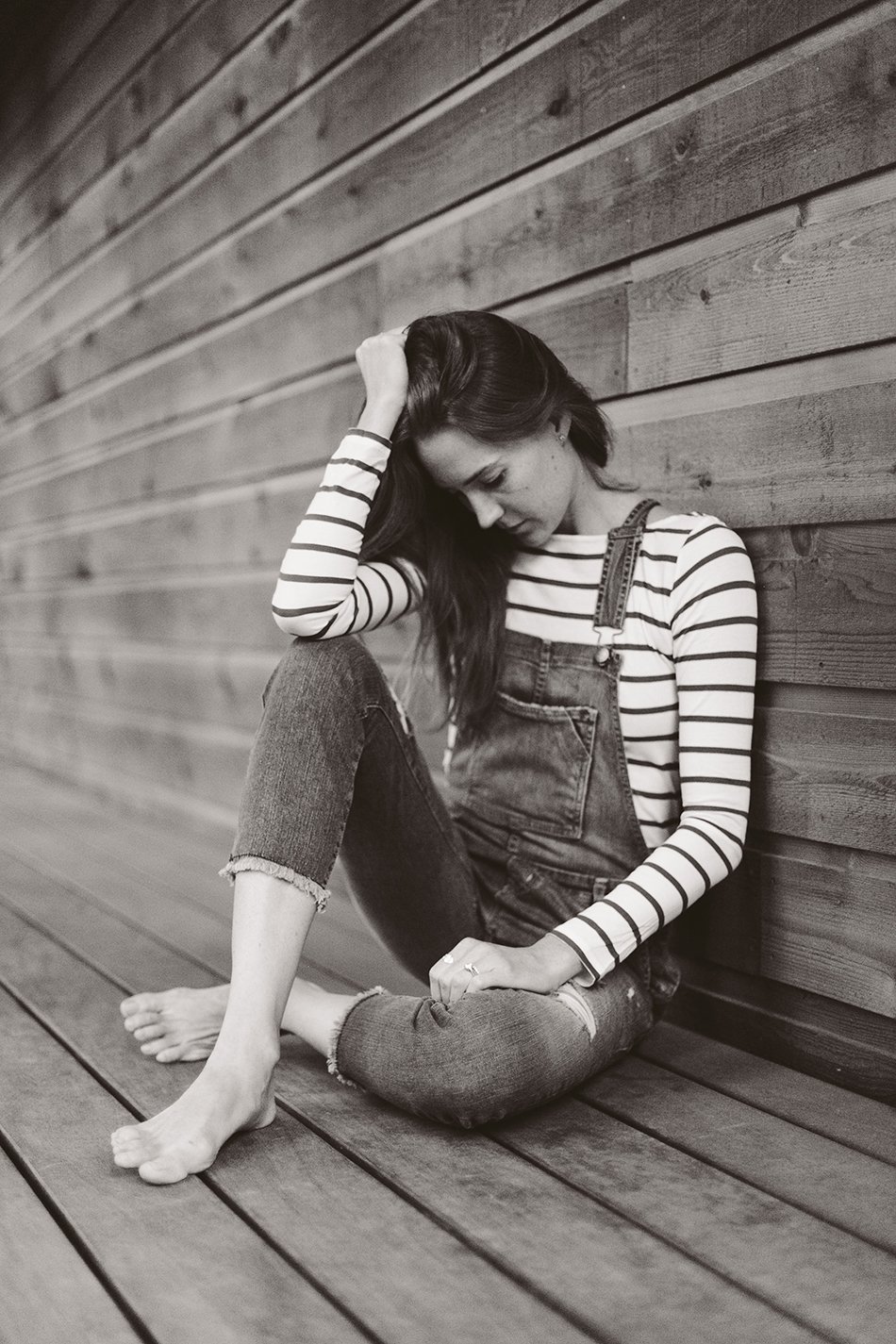 Citizens of Humanity overalls, Chance tee.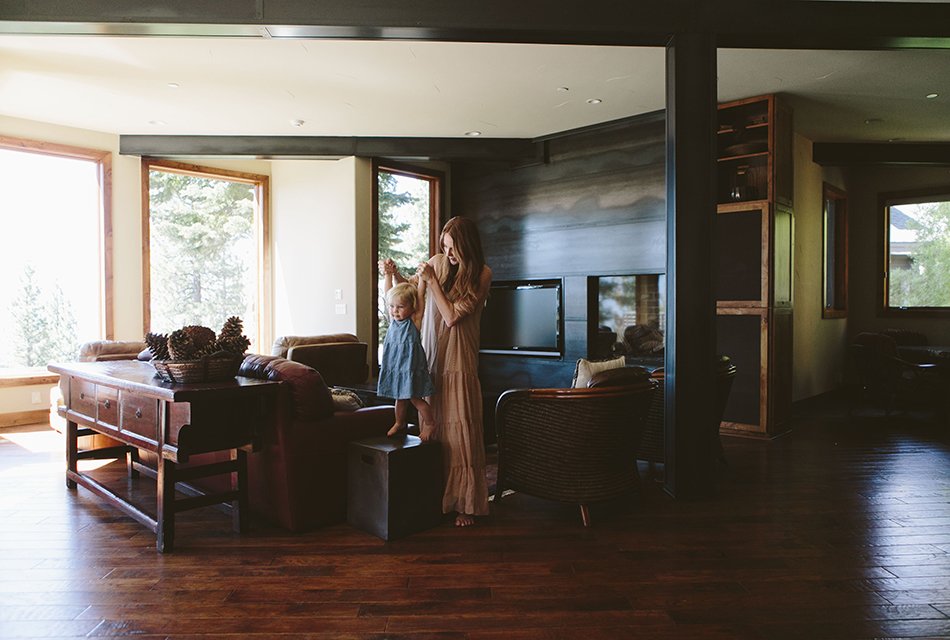 Naturally I started dreaming about having a home  in Tahoe, you know when I win the lottery. This home is as perfect as one could get and I loved some of the design elements like the steel beams and fireplace mixed with classic wood elements. This room was where we spent most of our time and I couldn't help but daydream about making it ours—it's for sale, yes I repeat its for sale (find all the details here).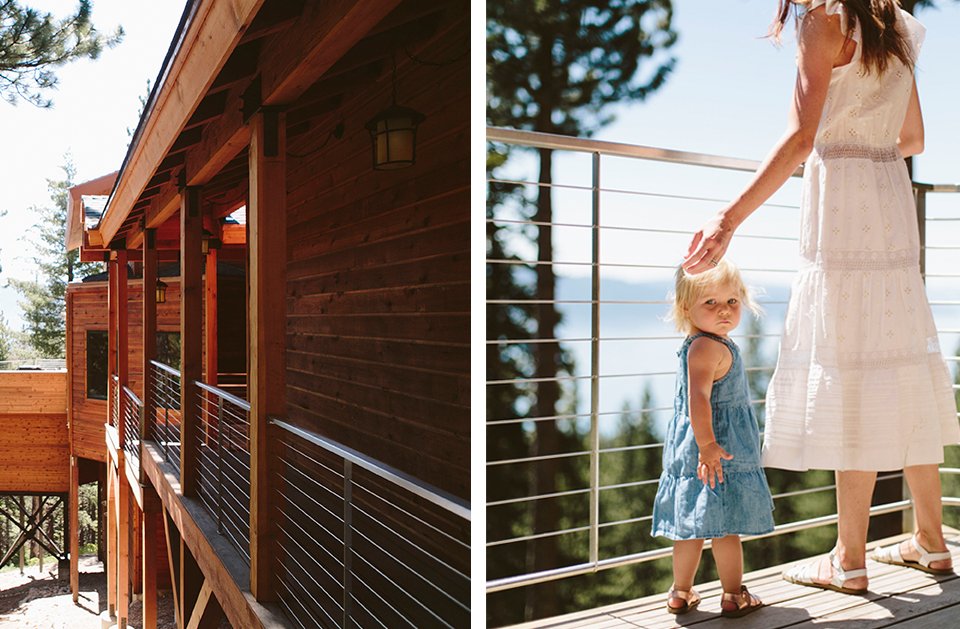 The home, which is three levels, had a deck outside of every lake-facing room. Being able to just walk out, smell the air and take in the scenery was one of the highlights of our stay. Every morning, afternoon and evening we sat outside and it was the most relaxing moment of each day. It made me fall head over heels for Lake Tahoe.
Above: On me, Ulla Johnson dress and Saltwater sandals. Elin wearing a Gap Kids dress and Saltwater sandals in rose gold.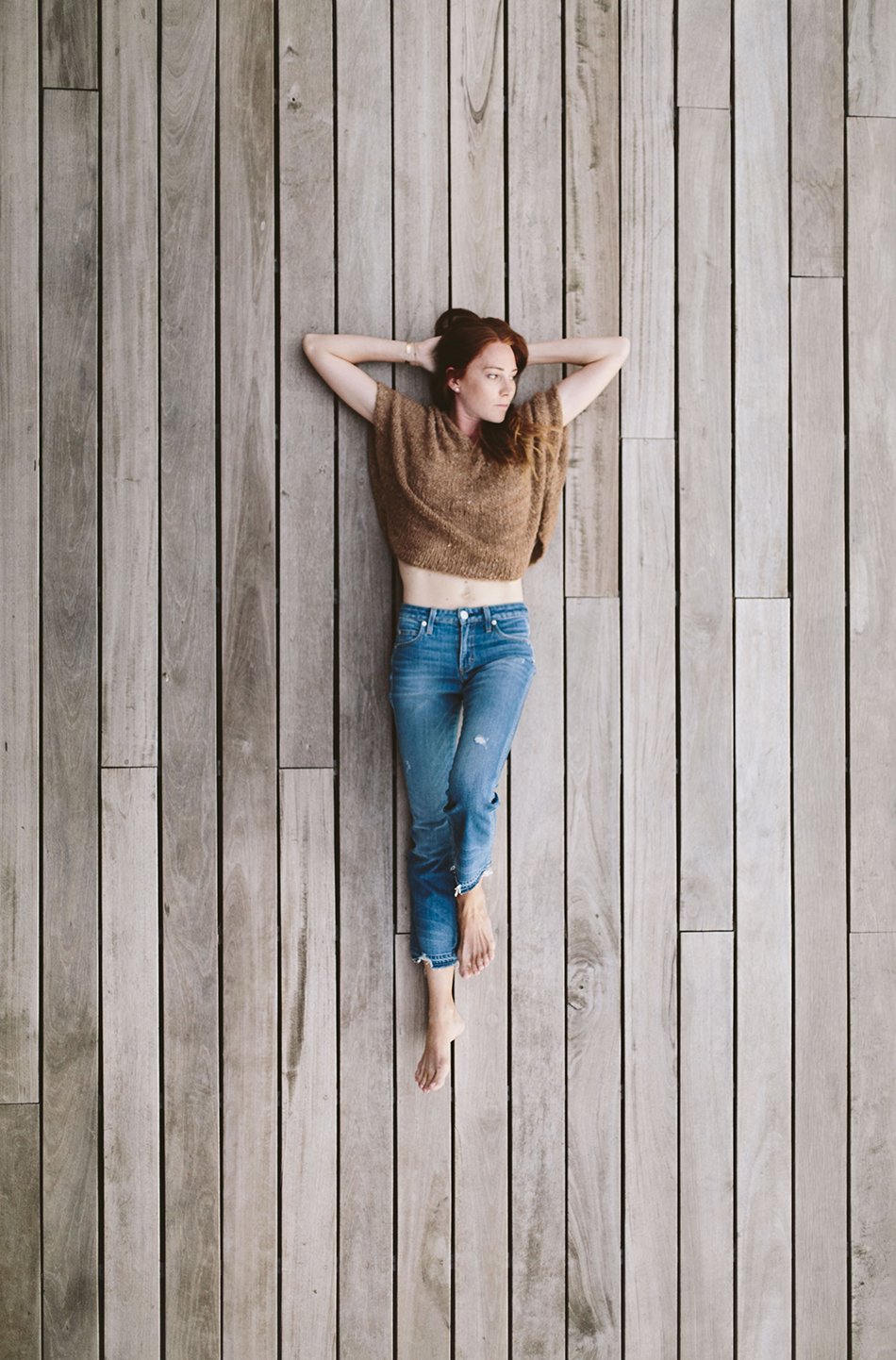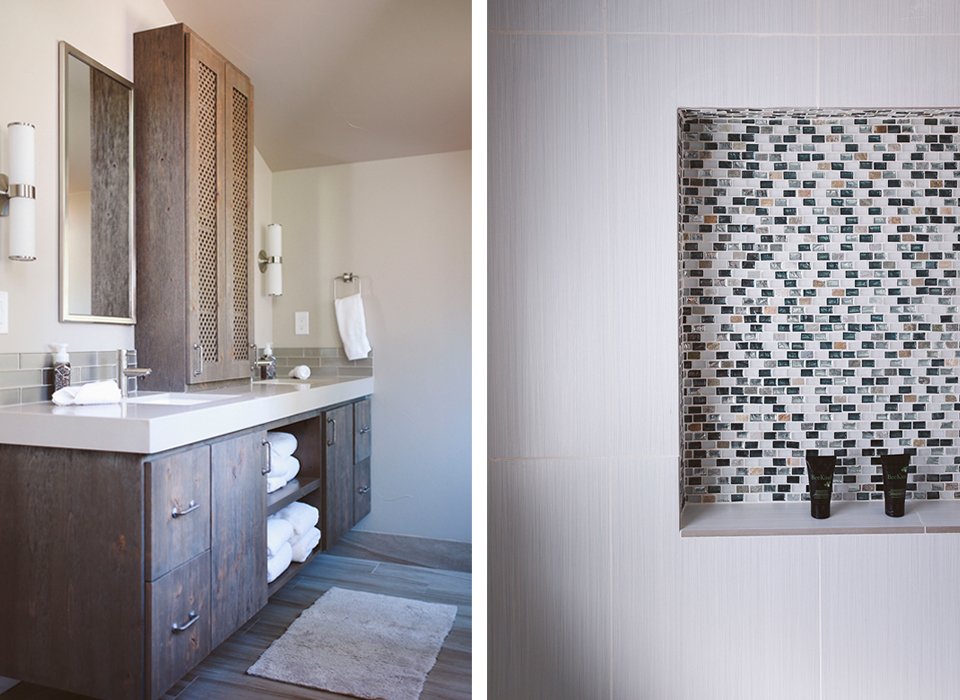 Every detail of this home seemed to blend in effortlessly with the unreal setting. I loved the muted palette, woodsy elements and simplified approach to mountain living. This master bathroom though was so good I took a million pictures for inspiration. The tones and wood selection made for a peaceful space.
More on our Tahoe trip and the Mountain Retreat coming this week…