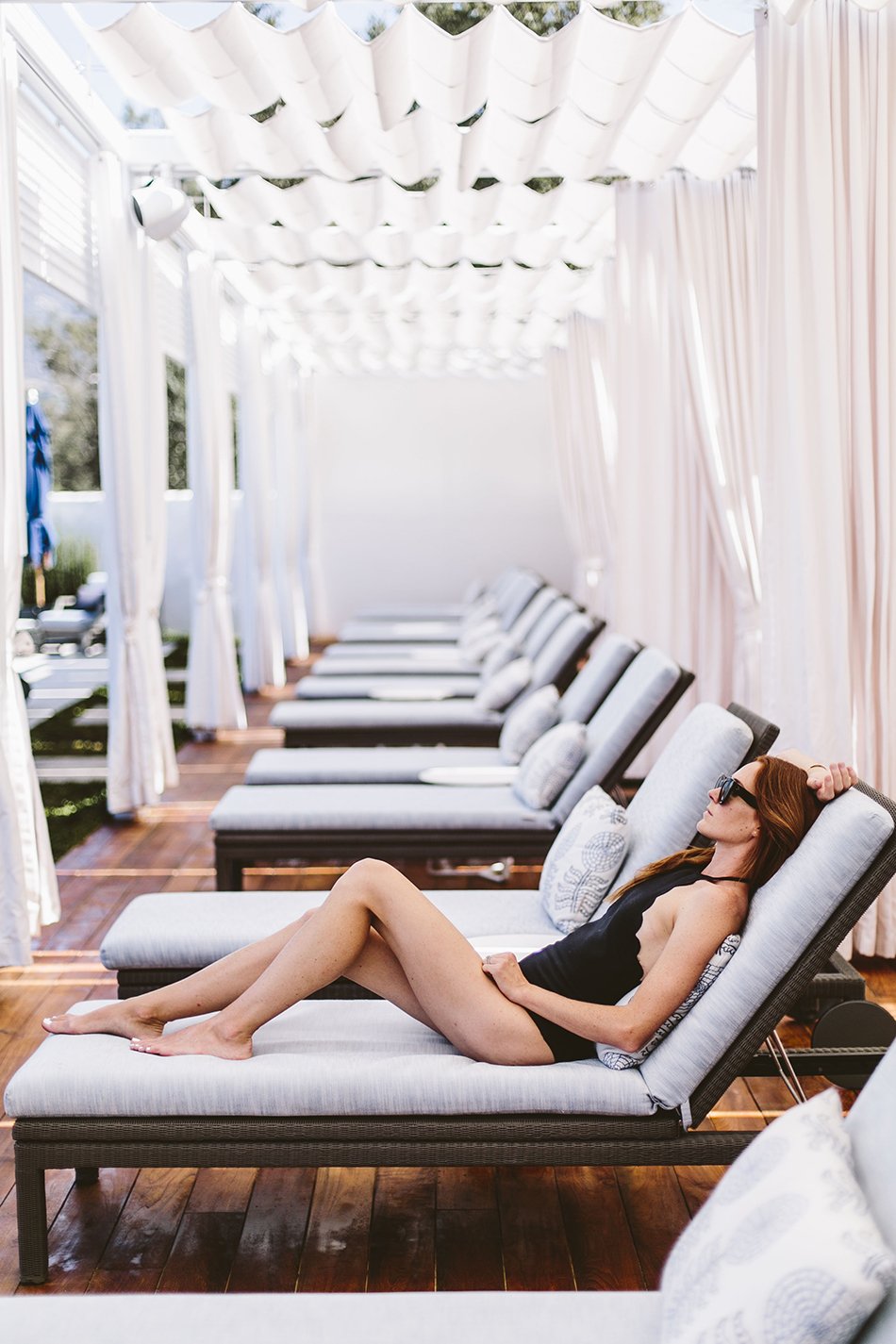 When compiling a list of my favorite California Summer destinations, Ojai was one of the first I added to the list. Probably because its one that I know the best, seeing that its a short drive from Santa Barbara and I have family there, but its also become a wildly popular spot that for a long time has been one of those well kept secrets. The Ojai Valley Inn & Spa is my favorite place to hole up for a long weekend here. I say this every time I visit, but there's a peacefulness to the resort—good juju if you will—that takes over and completely puts you in a relaxed trance.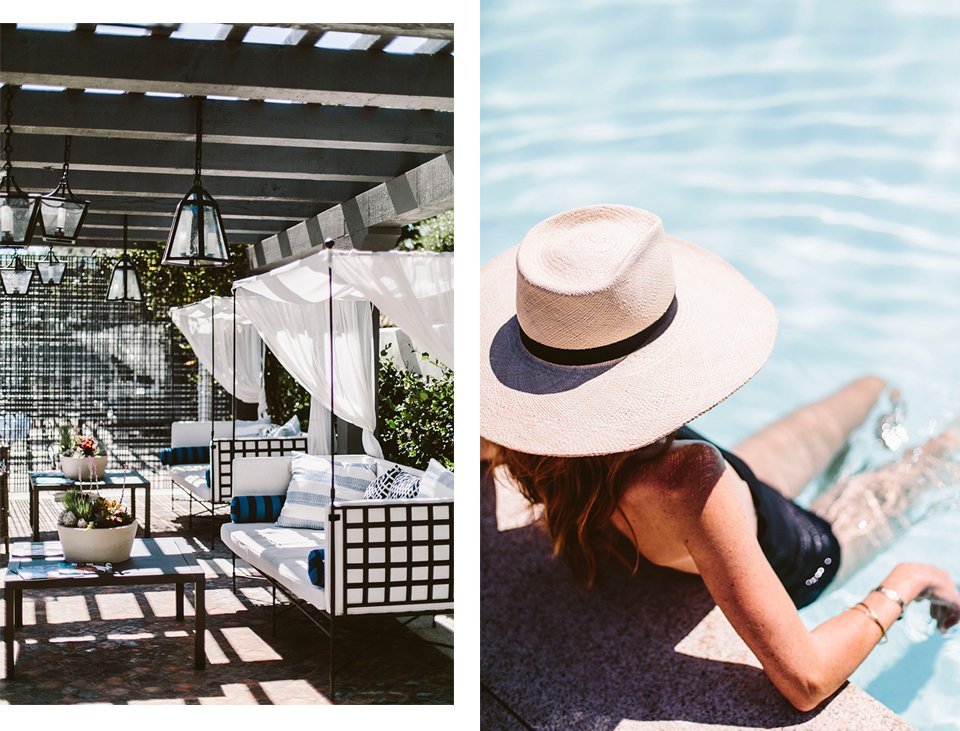 I have this thing with pools and this spot has 4 different ones to choose from—a dream for this pool hopper. So where to start? Obviously the spa pools after a massage with Paco (yes ask for him, I promise you won't be disappointed). There's a cafe to bring you lunch or one of their amazing smoothies. Next the recently renovated adult pool with impressive hardwood cabanas and a nearby bar for those "adult drinks." My favorite part was the view of the mountains in the distance. Lastly the Pixie pool, the largest of the 4, with a lively scene and a killer playlist, even Elin got a little bum wiggle in while wading in the kids pool.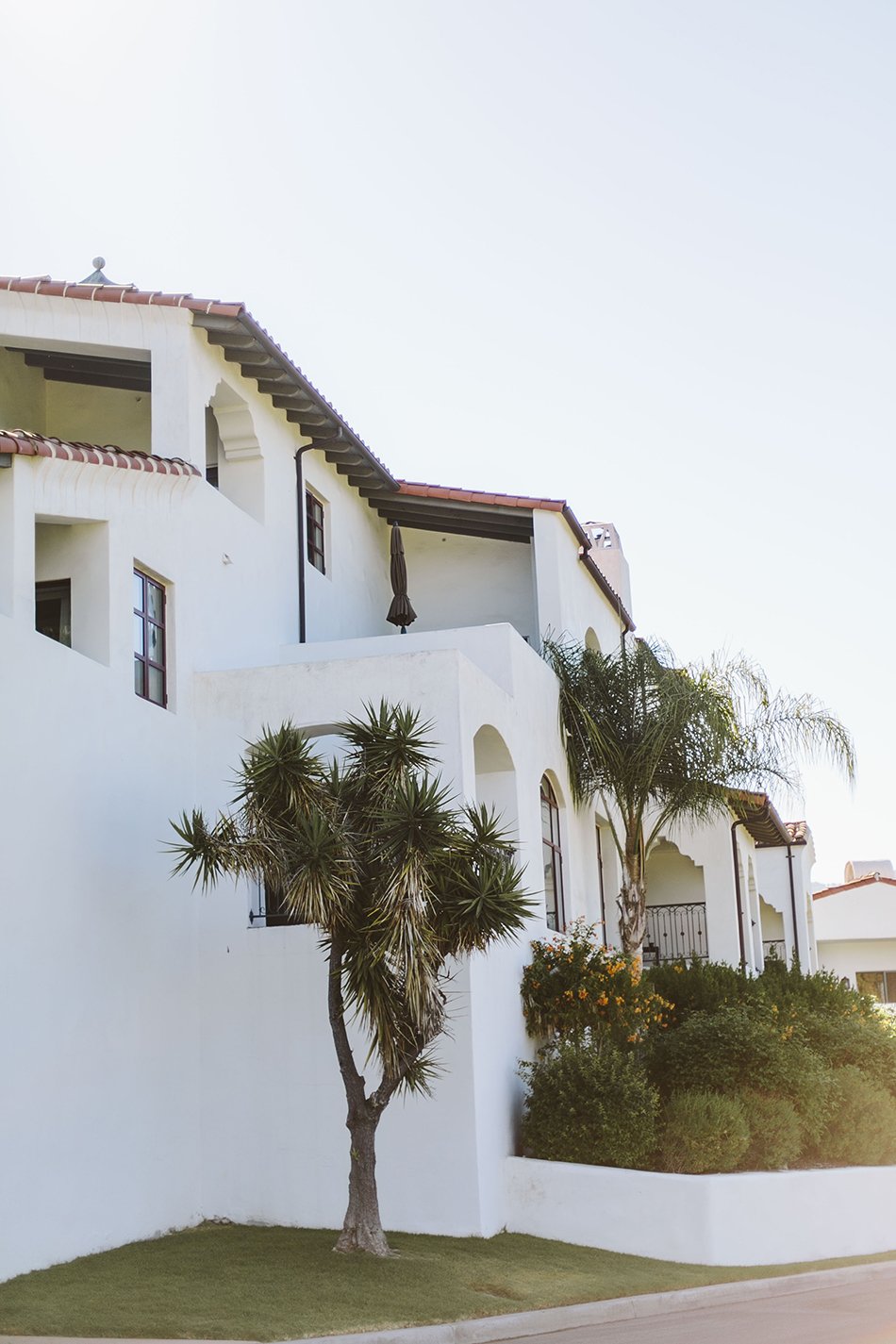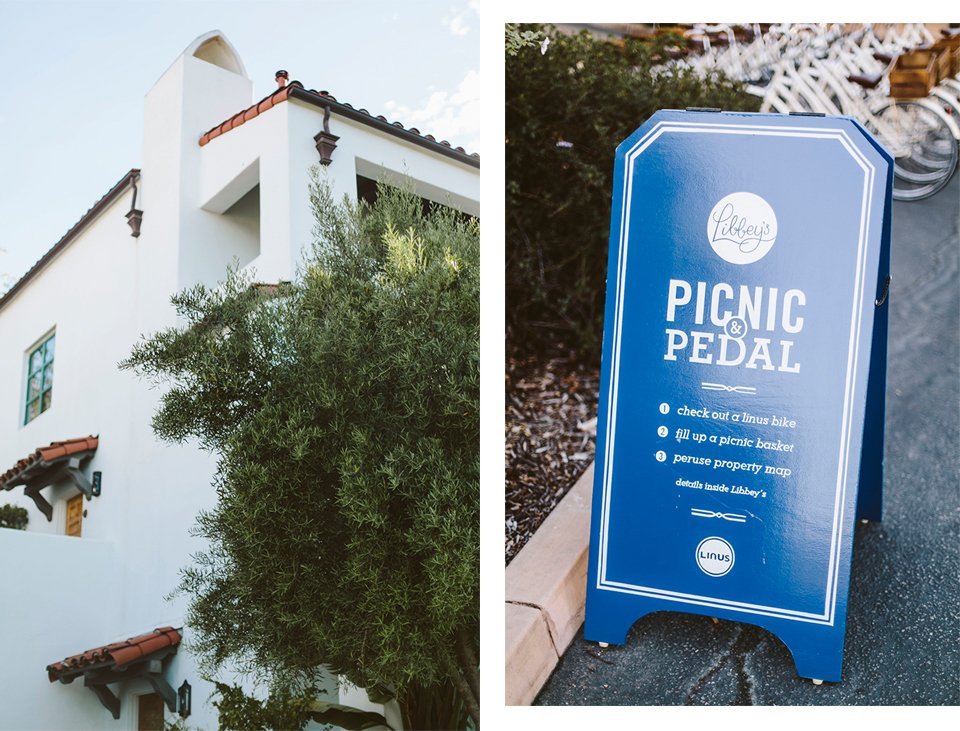 Evenings became my favorite time of the day here. We'd have dinner on The Oak terrace followed by ice cream from Libbey's where chairs were lined up overlooking the golf coarse and a perfect view of the mountains which turned bright pink at sunset. Elin dashed around the golf course making friends and working on her putting game, which looked more like an Easter egg hunt. While getting my usual cookies & cream, I spotted the sign for a Picnic & Pedal and immediately signed up for the next day. So we picked up our Linus bikes the next morning and loaded up our basket (blanket included!) with a brunch-like picnic and set off to explore the resort. The basket also comes with a detailed map leading you to ideal places to plop down and have your picnic.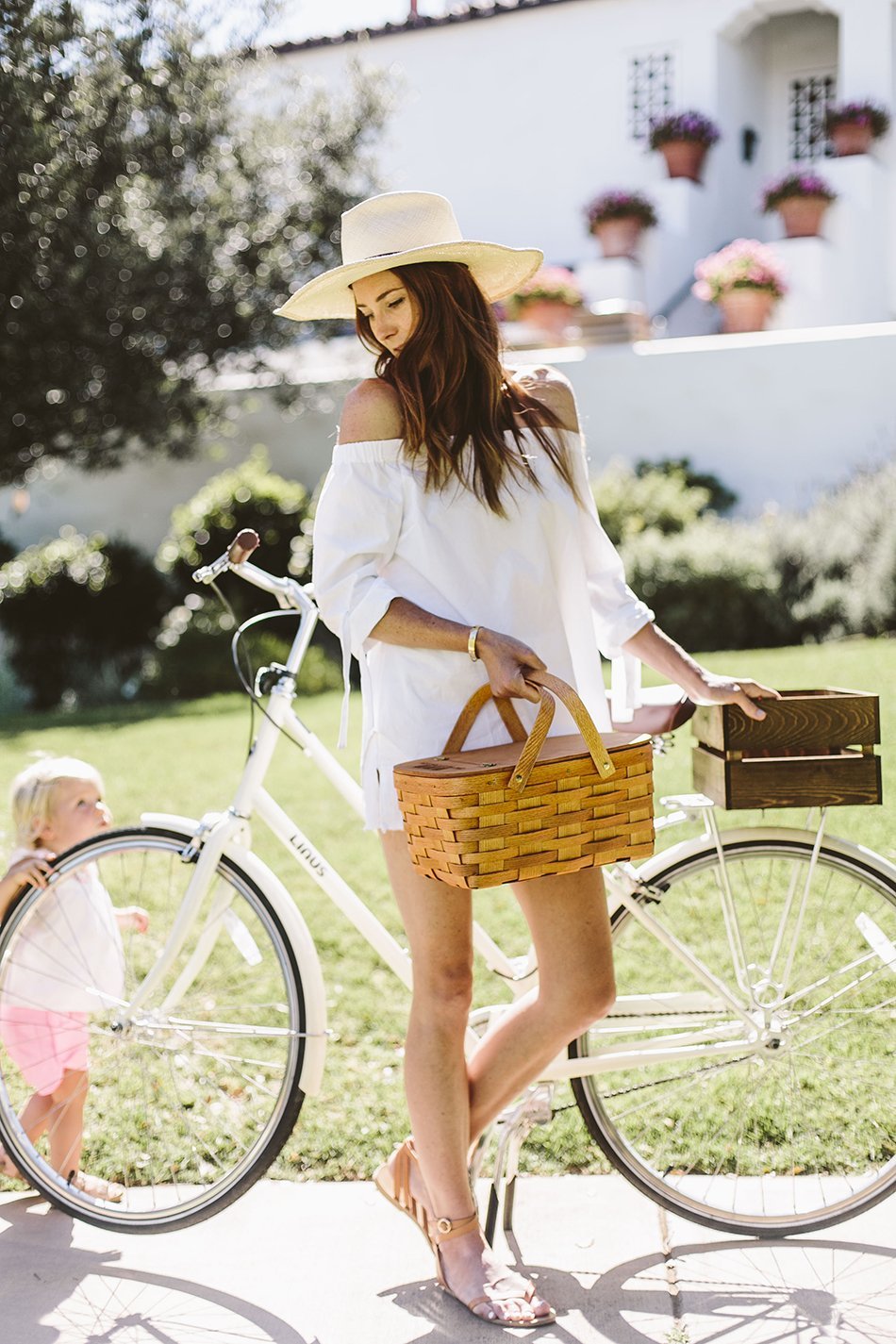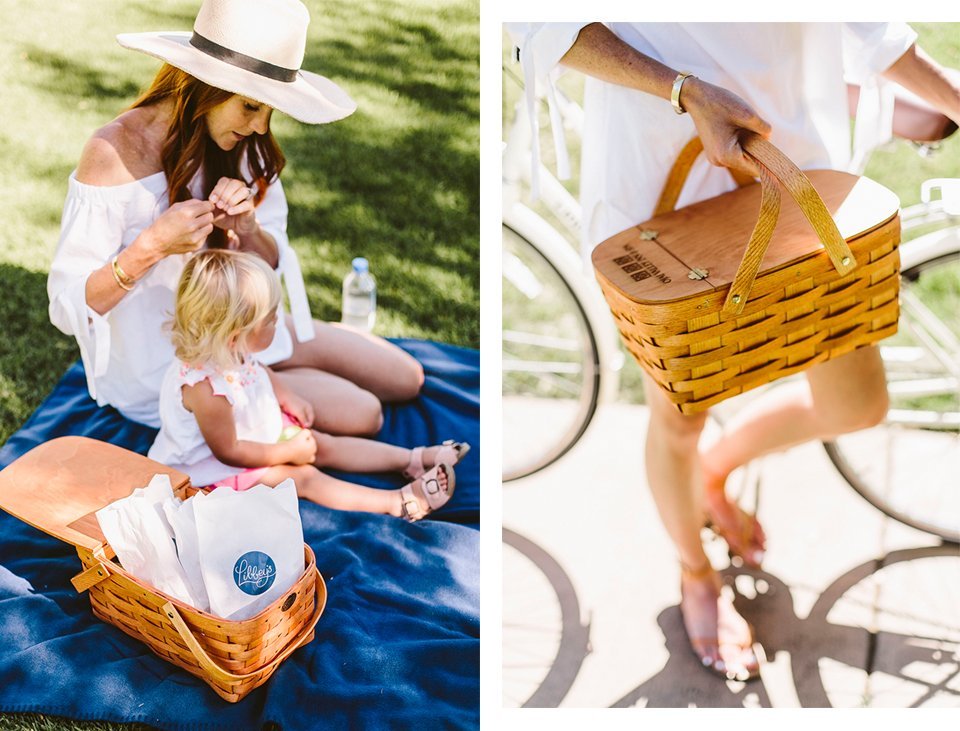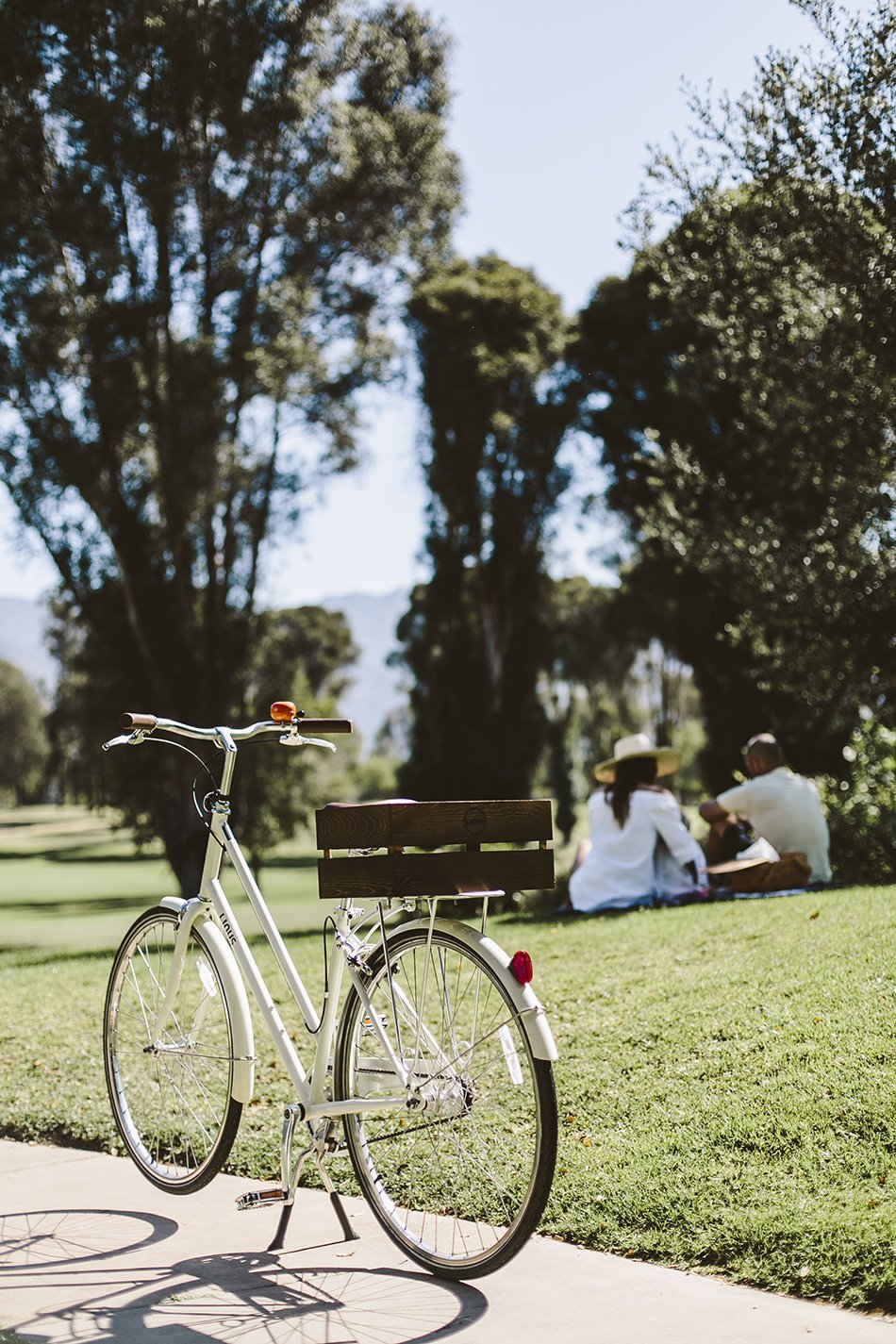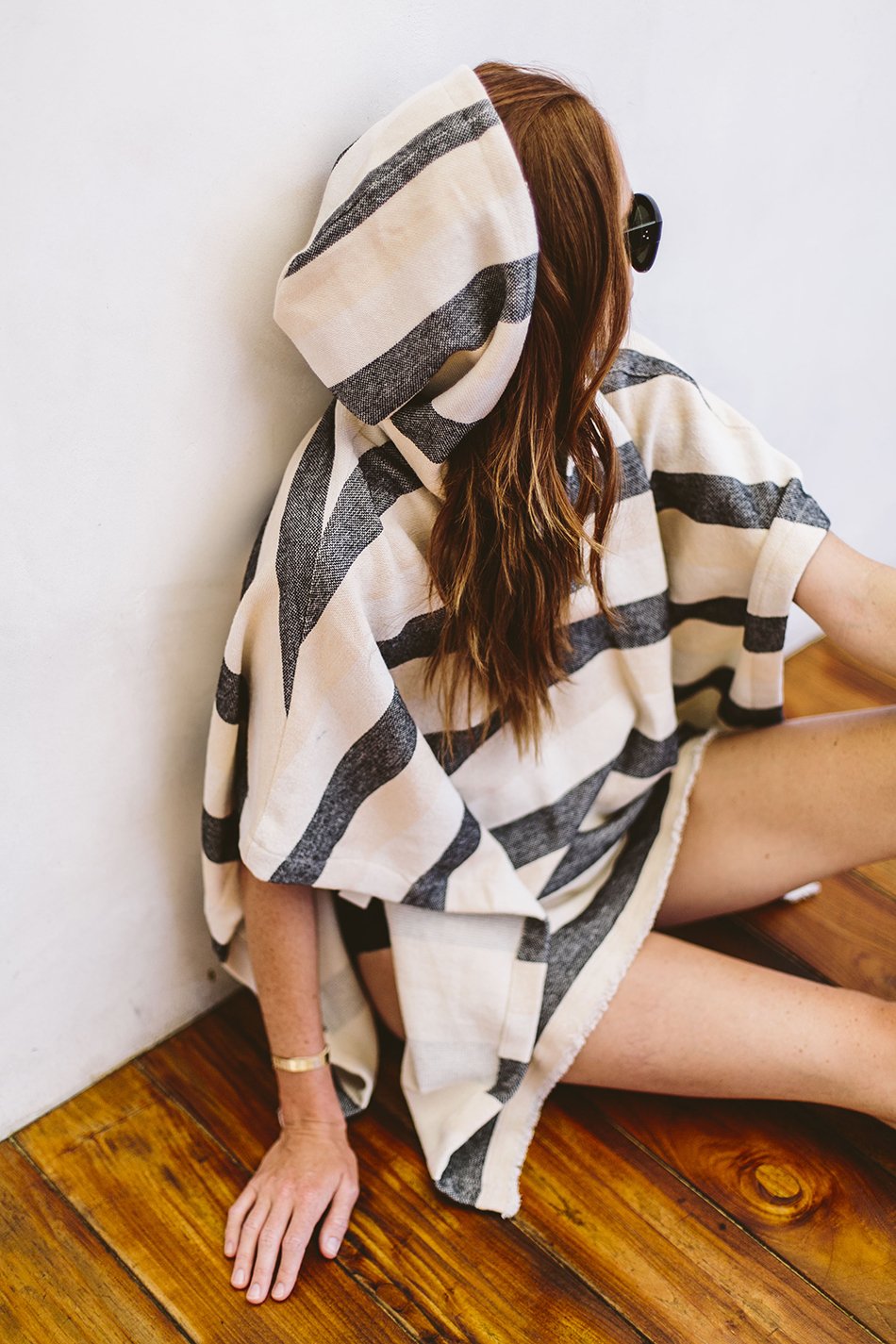 I lived in oversized ponchos like this Solid & Striped one. More Ojai favorites below.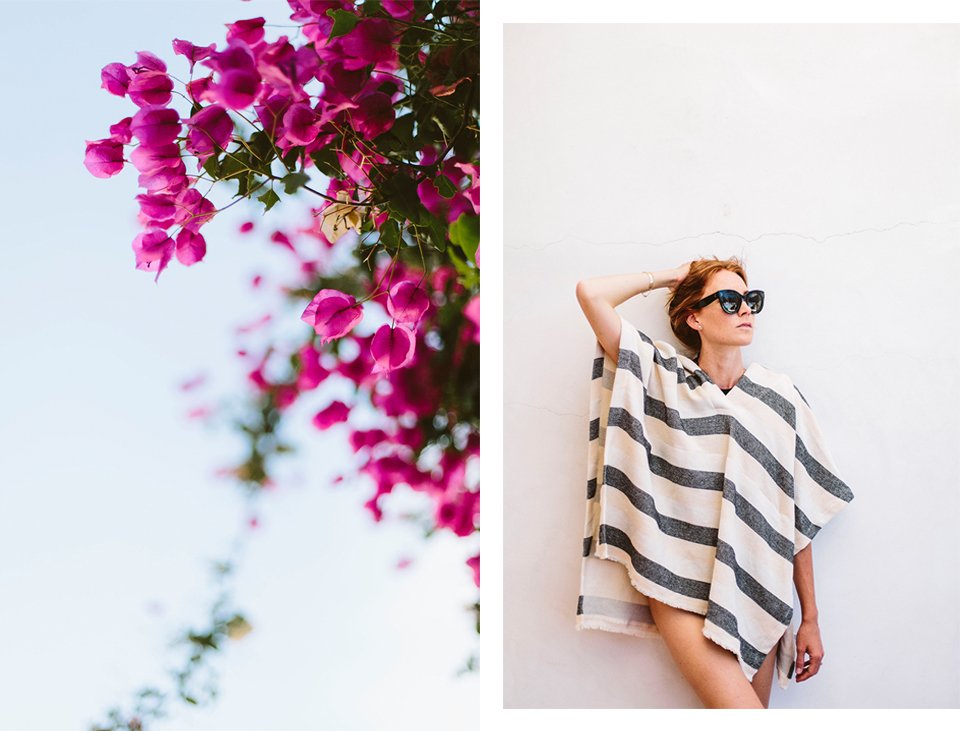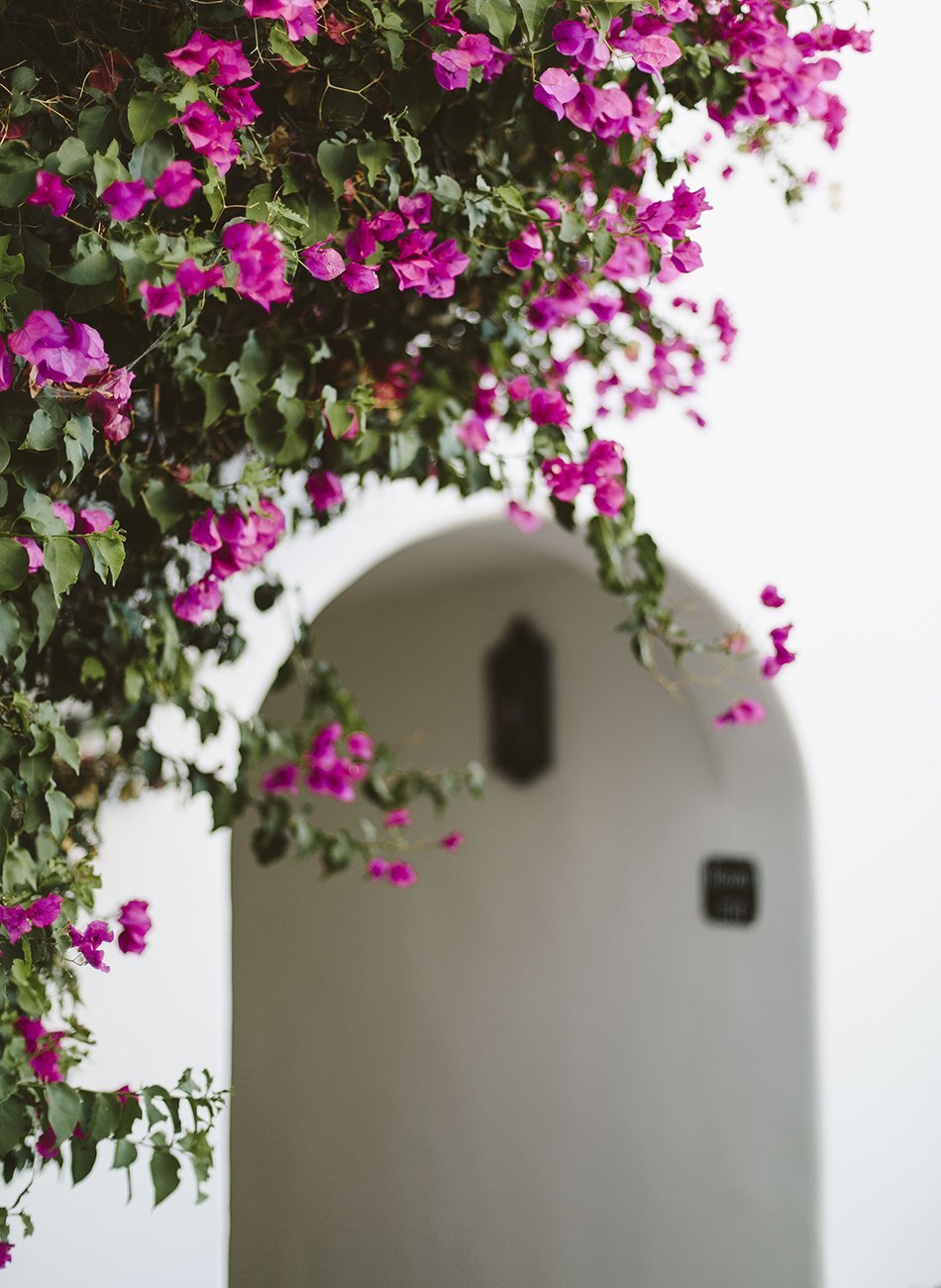 photography by Arna Bee