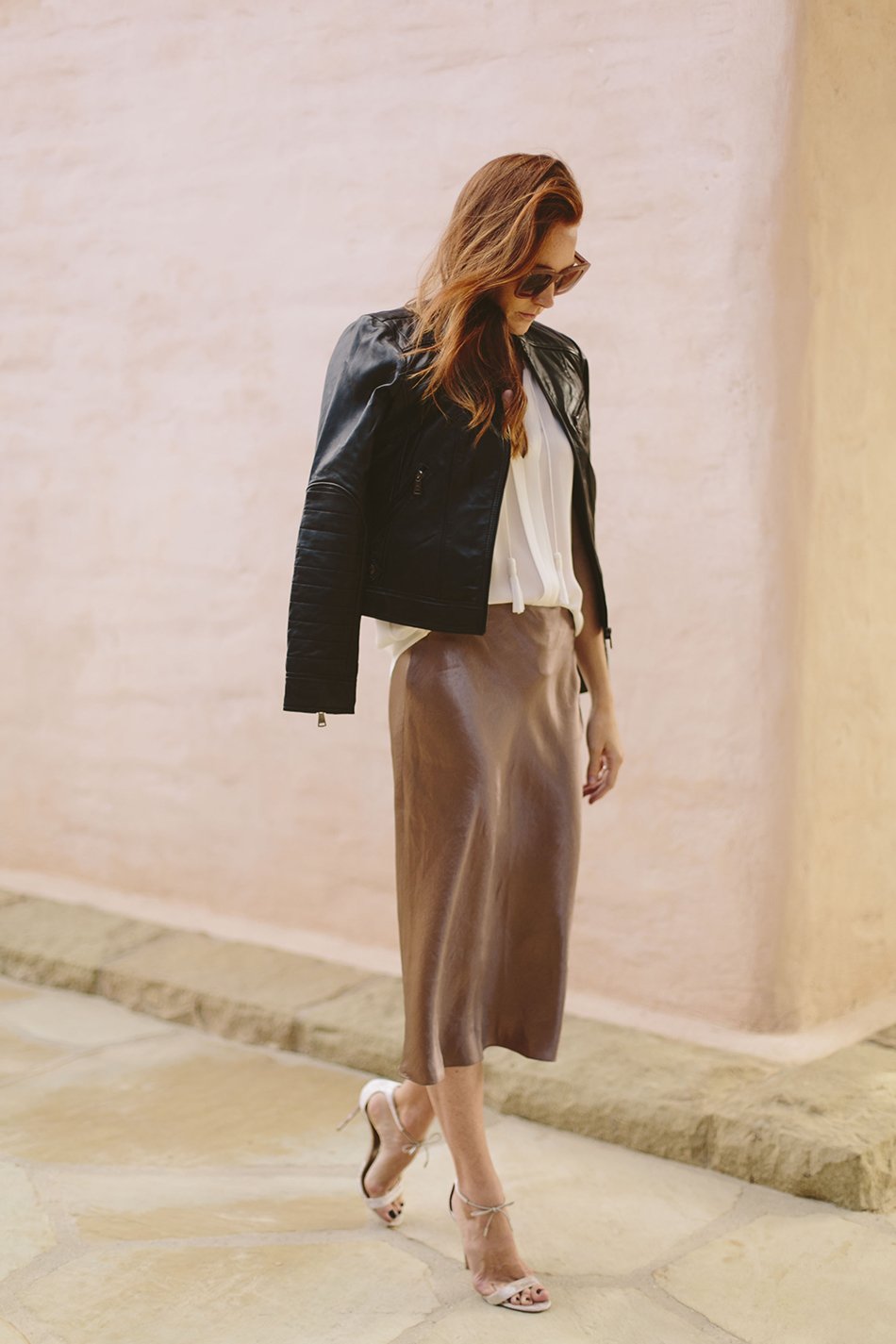 This season I've been falling head first for anything silky that slightly resembles grandma's negligee. It's a thing these days, slip dresses and skirts mixed in with some of our basic favorites, so I jumped on board when I found this Vince skirt. The color is the first thing that grabbed my attention. Something about the dusty almond shade fit right into my personal color scheme for fall. I've been loading up on soft nudes, sandy pinks in textures like velvet and wool, basically neutrals with a tinge of pink.
The best part about this skirt is that it dips one toe into the trend pool—a nod to negligee—yet is still completely practical. I can see myself wearing this beyond just one brief season without feeling like its trend specific. Since it's such an über feminine look I topped it off with a leather jacket to add a bit of edge. Off to a girls lunch I go.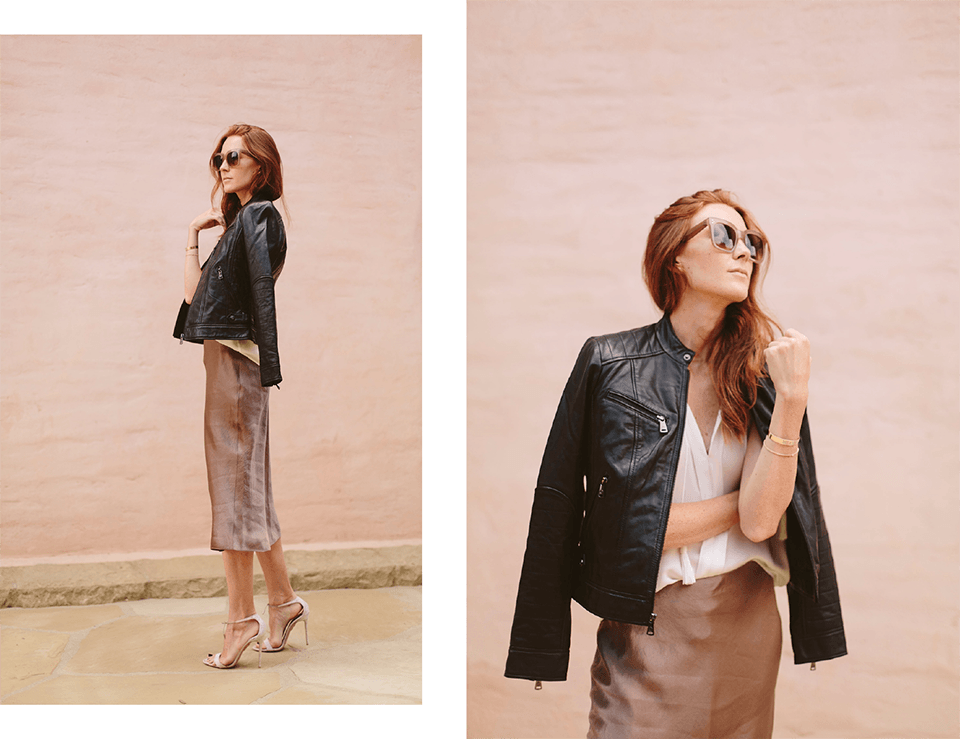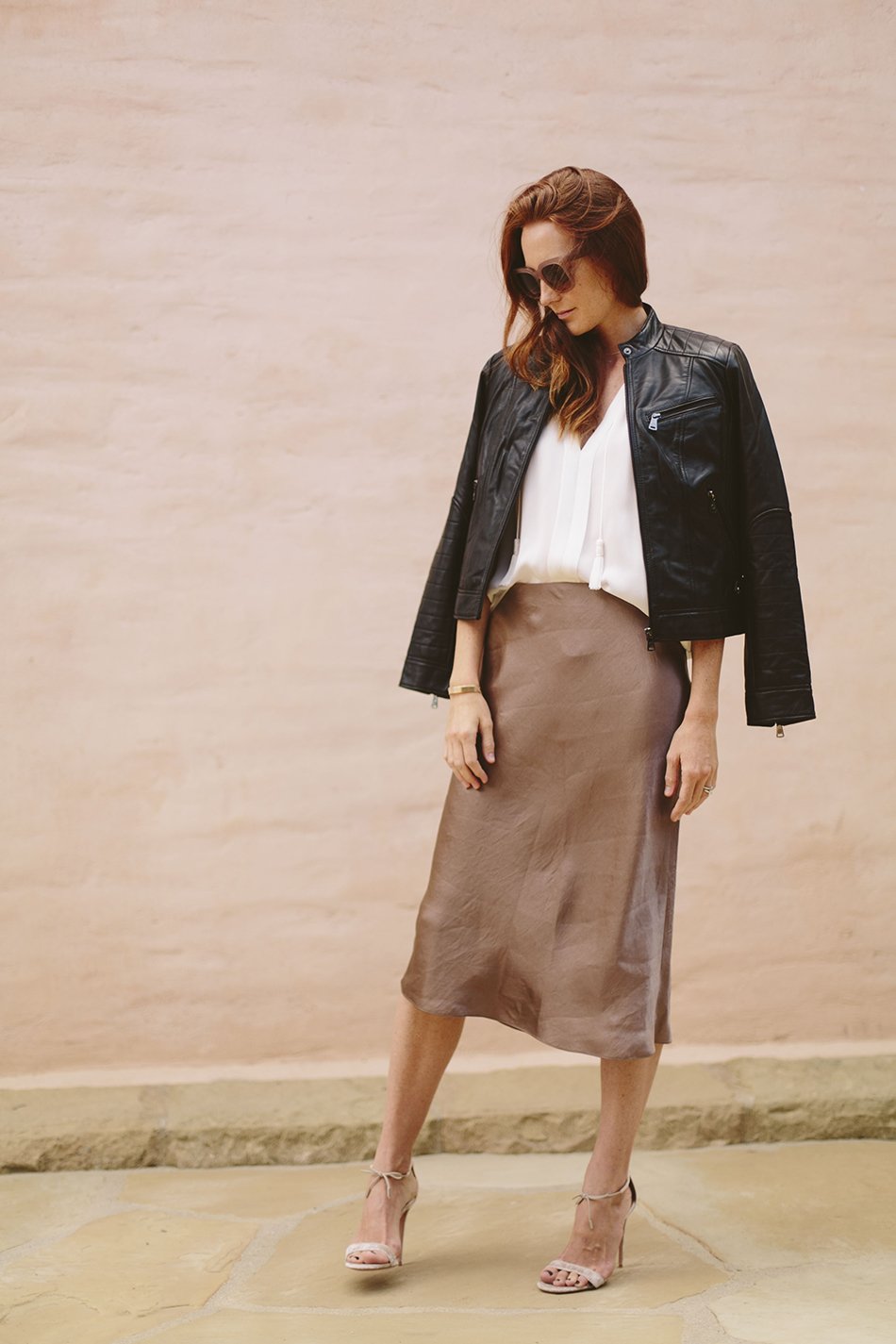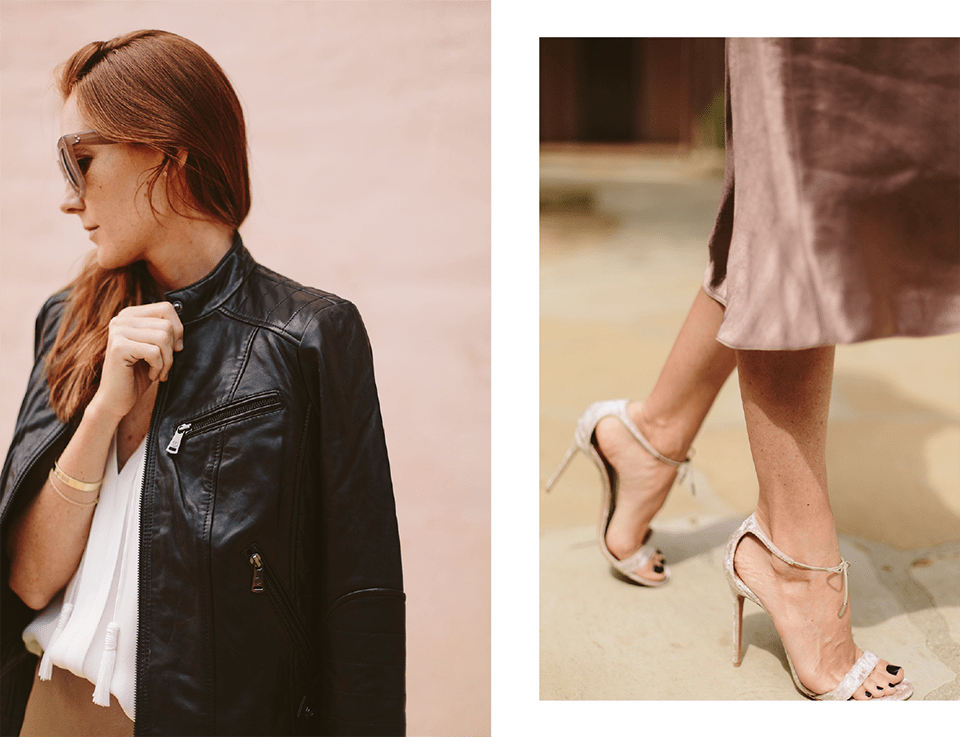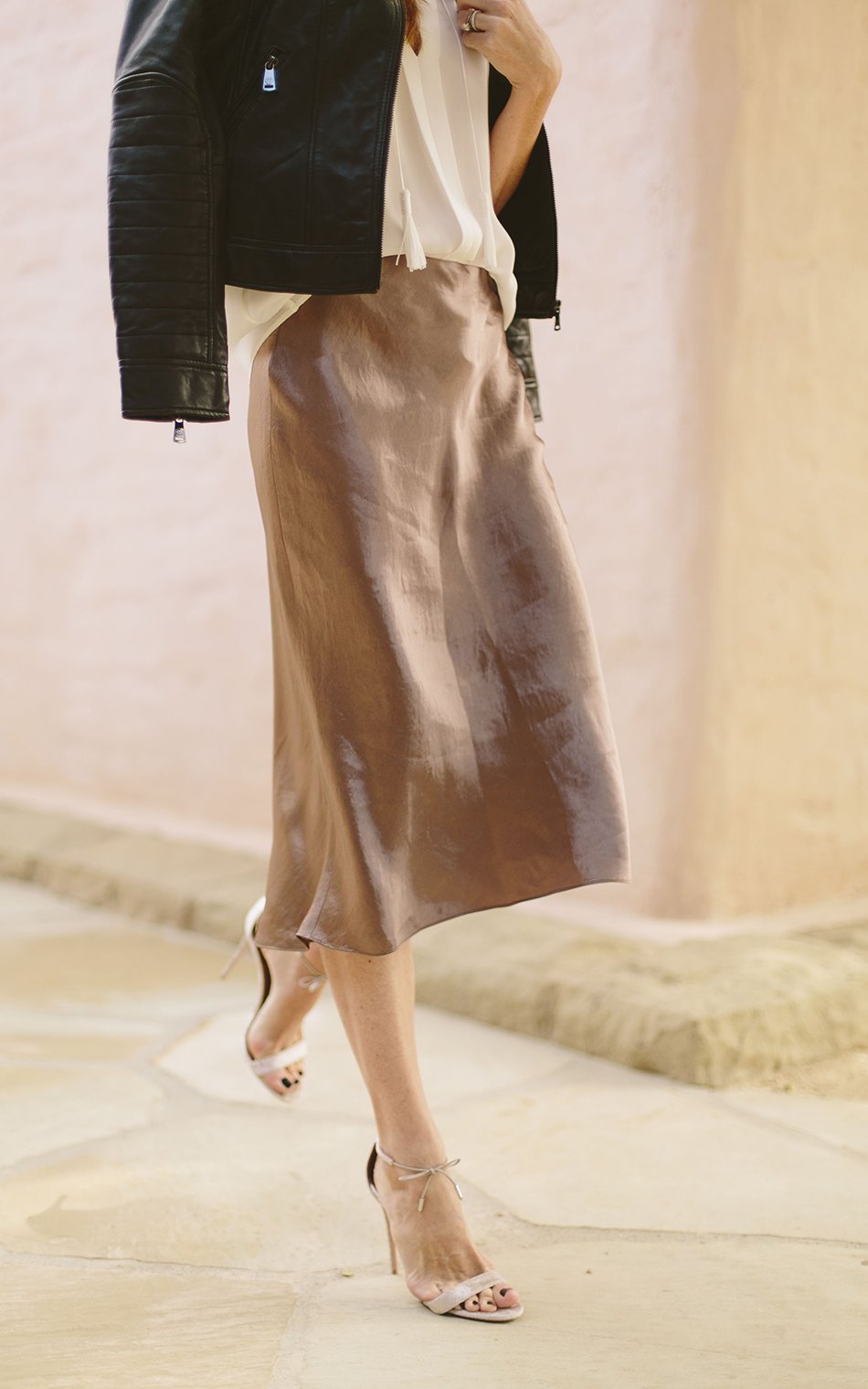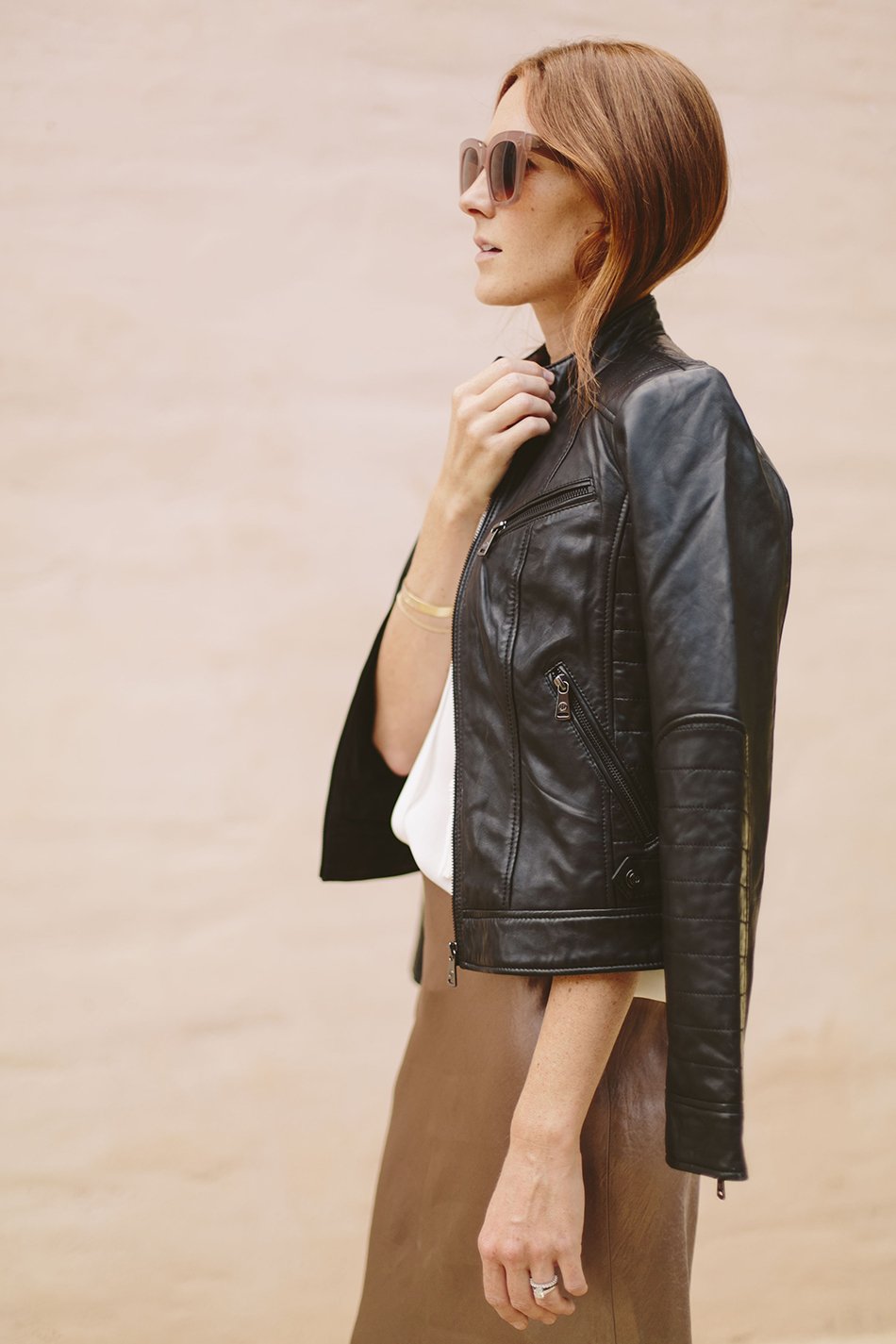 Shop the look and other similar finds below:

Photography by Arna Bee // Thank you to Nordstrom for supporting this post.