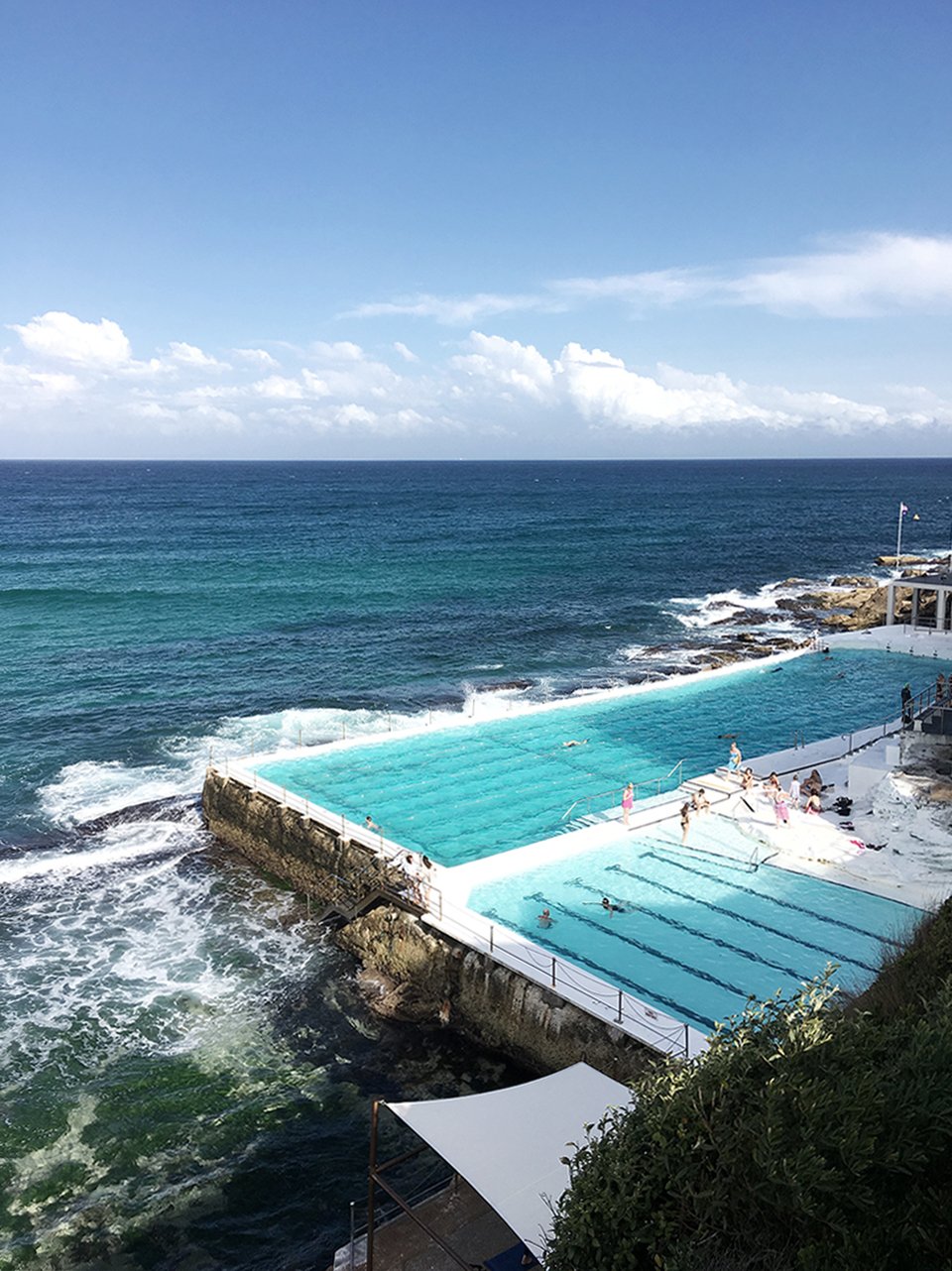 Last Spring we decided to piggy back on a trip my family was taking to Australia and New Zealand. In a moment of spontaneity we booked our flights and kind of forgot about the big adventure on the horizon. When summer seemed to zip by, it was all I could think about and plan. We kicked off our 3-week tour in Sydney, easily one of the coolest cities I've been to with loads of picturesque beaches with clear blue water, architectural eye candy, an impressive harbor, good restaurants and happy buzz that resonates around every corner. Here's a recap of the spots we loved… 
Where we stayed: Four Seasons Sydney. This was a great place to recoup after the long 14+ hour flight and was steps from the Sydney Harbor and Opera House. Other great places to check out are The Old Clare Hotel and QT Bondi.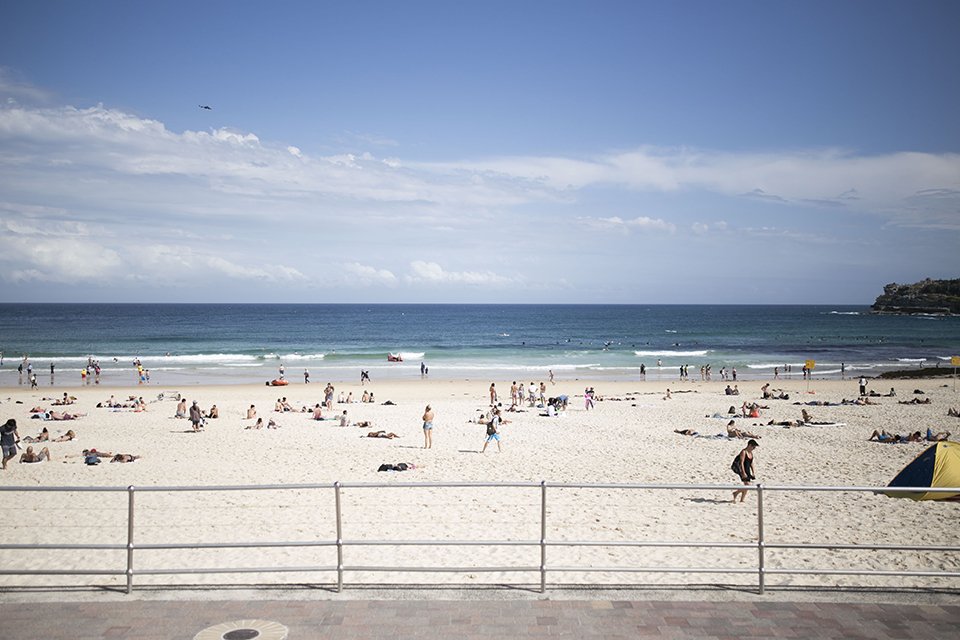 Bondi Beach—a vast beach in Sydney that's buzzing with people, surfers and sunshine. It's also home of Bondi Icebergs Club (top image, you know that pool you've seen on pinterest a bazillion times), which was highlight to see in person. You can pop in for lunch, but make a reservation! We missed out because of a private party that day so we snacked at the colorful and lively Bucket List. There's a fun walk to take past Icebergs along the cliffs where different sculptures are displayed and the coastline is epic. Definitely worth seeing.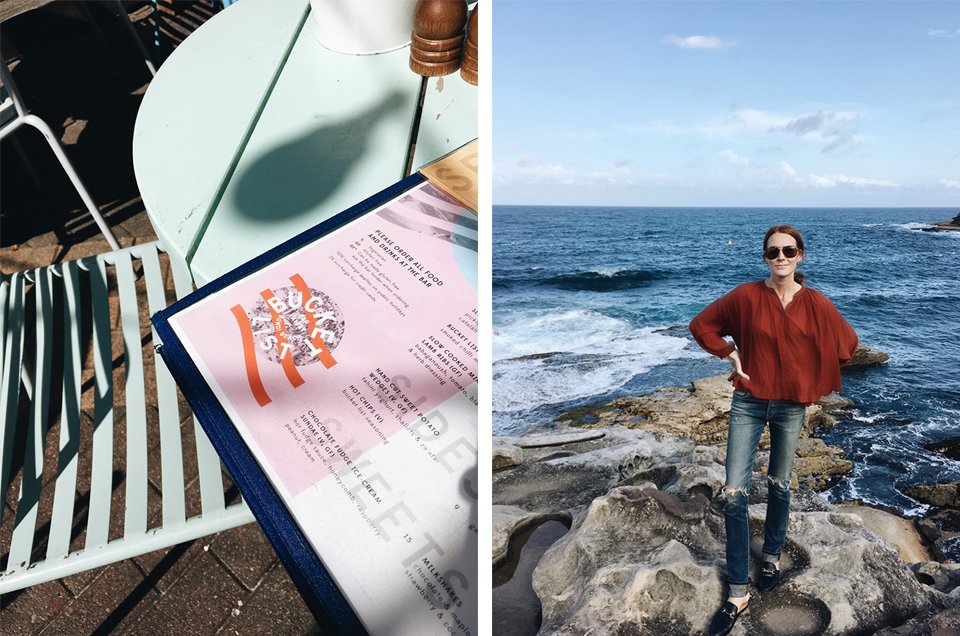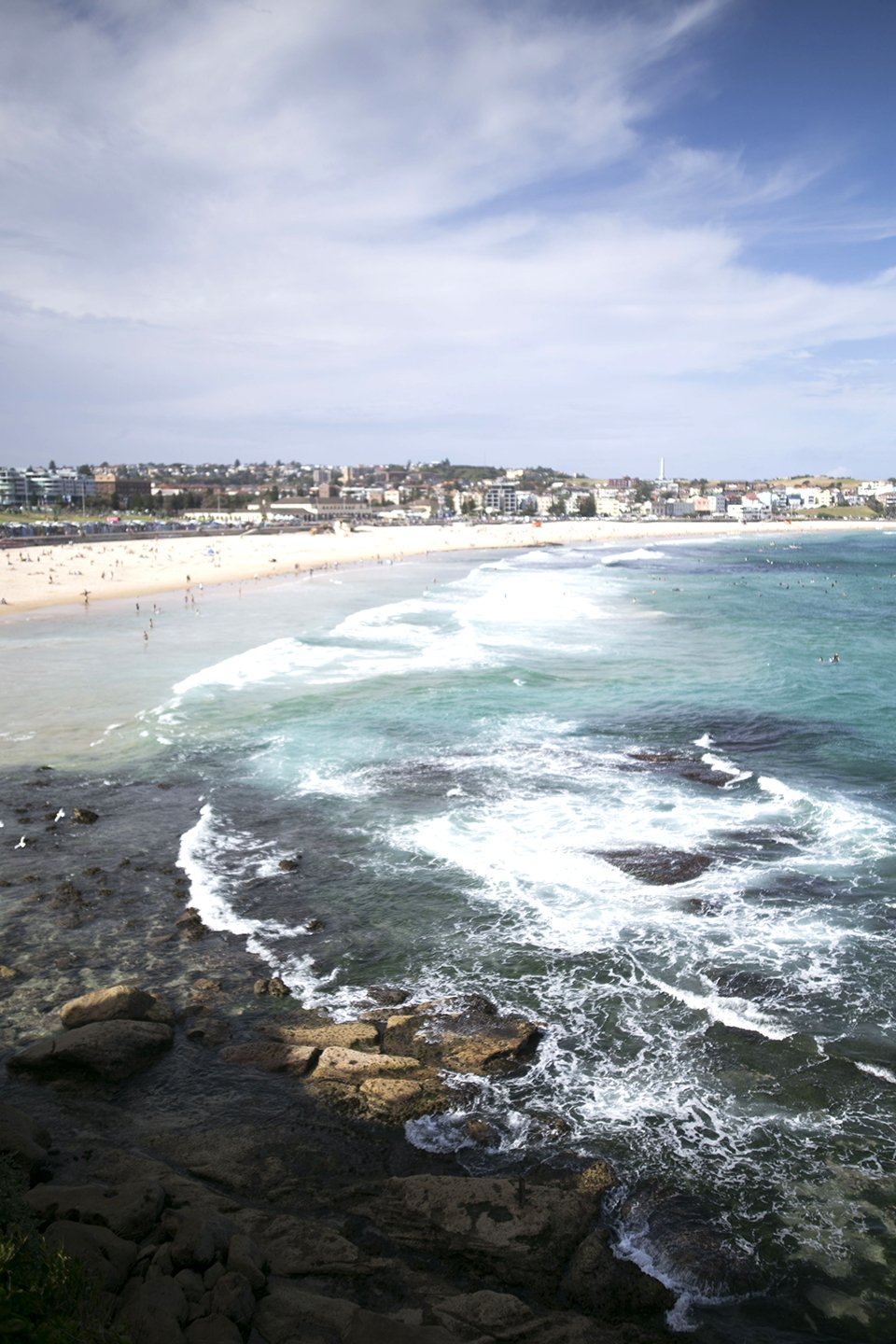 Georgie Boy's Coffee—a popular drink in Australia is a Flat White and I got hooked on them at this spot.
Dinner spots—Manta on Woolloomooloo Wharf and Steel Bar & Grill.
Shopping on George Street—this was steps outside of the Four Seasons right next to Circular Quay and we found a little stretch with cute cafes, a farmer's market that changed every day and boutiques. I had my first meat pie here, something you have to do in Australia!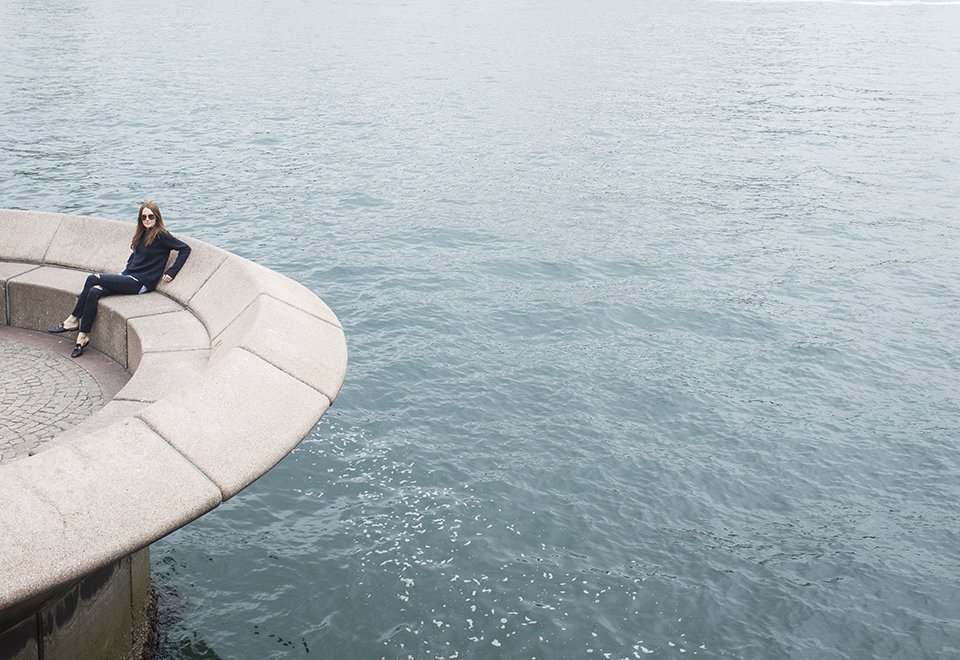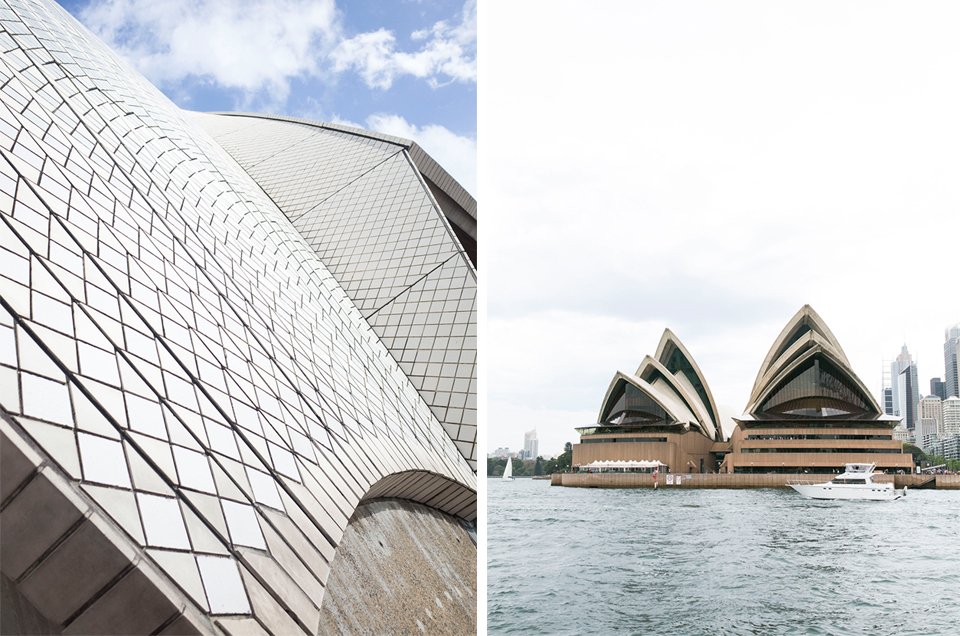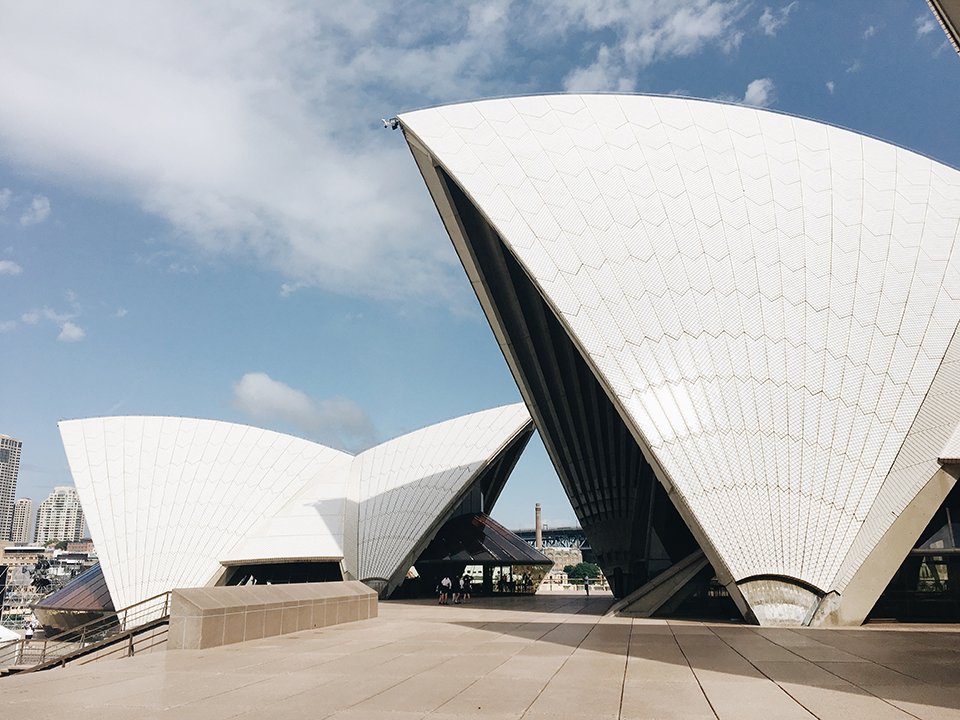 Sydney Opera House—an obvious must is visiting this famous landmark. I've seen a million images of this place and never realized that the entire roof was made up of tile! So fun to see up close. You can take a guided tour of the inside and there's a great cafe just outside that's perfect for an afternoon drink in the sun. We ended up wandering into the Royal Botanical Gardens, adjacent to the Opera House, and couldn't get over how beautiful the scene was.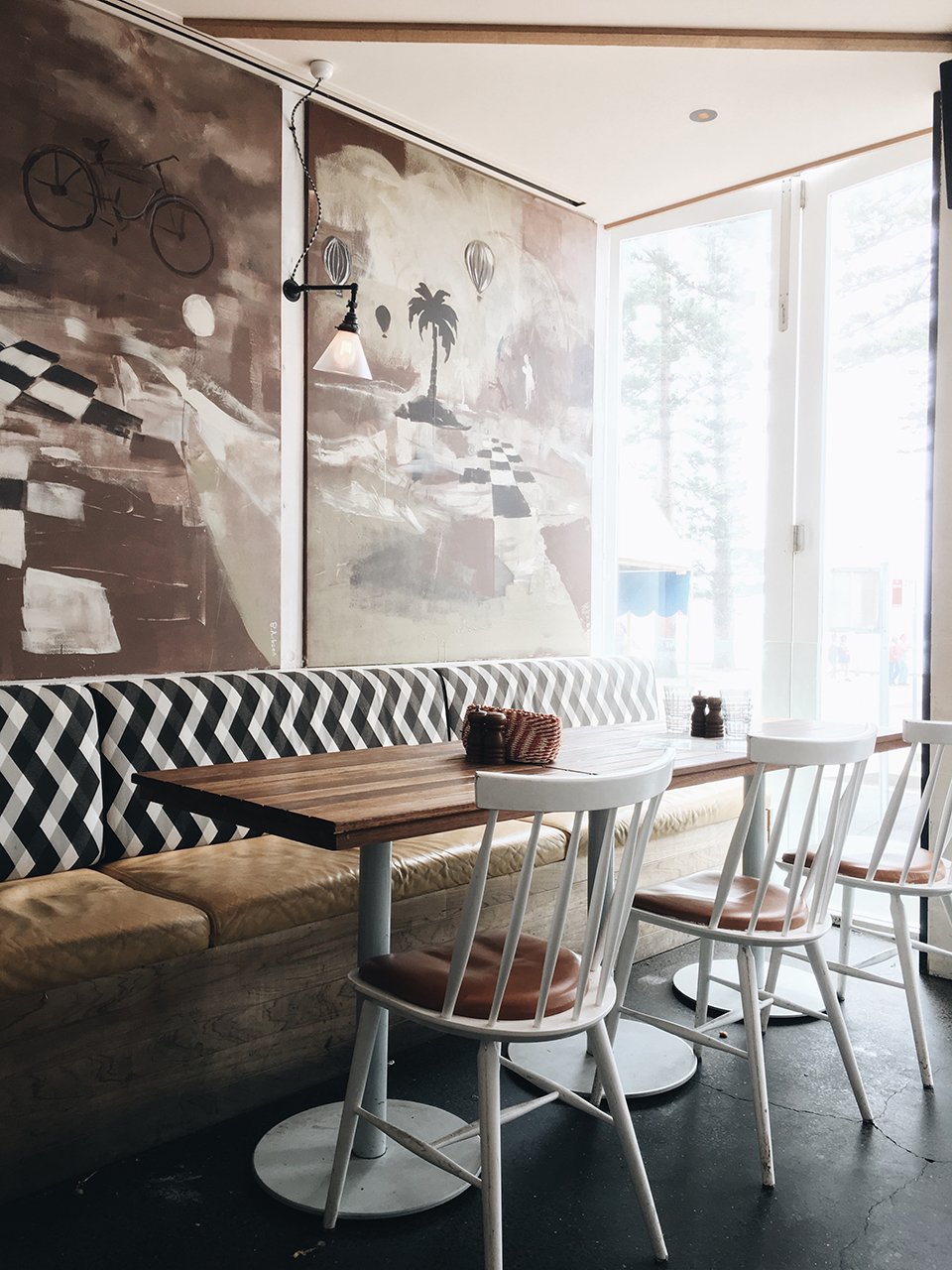 Manly Bay—someone once told me that the best way to see Sydney is by boat. So we hopped on one of the fairies to Manly Bay from Circular Quay, which took about 20 minutes. Getting to see the bridge, opera house and bays from a different angle was definitely worth it. Once we got to Manly Bay we walked around and set up shop at Manly Wines, a great spot right on the water (pictured above). Be sure to take the walk along the beach that's to the right, it wraps around to the prettiest secluded spots—you can get more info on the walks here.