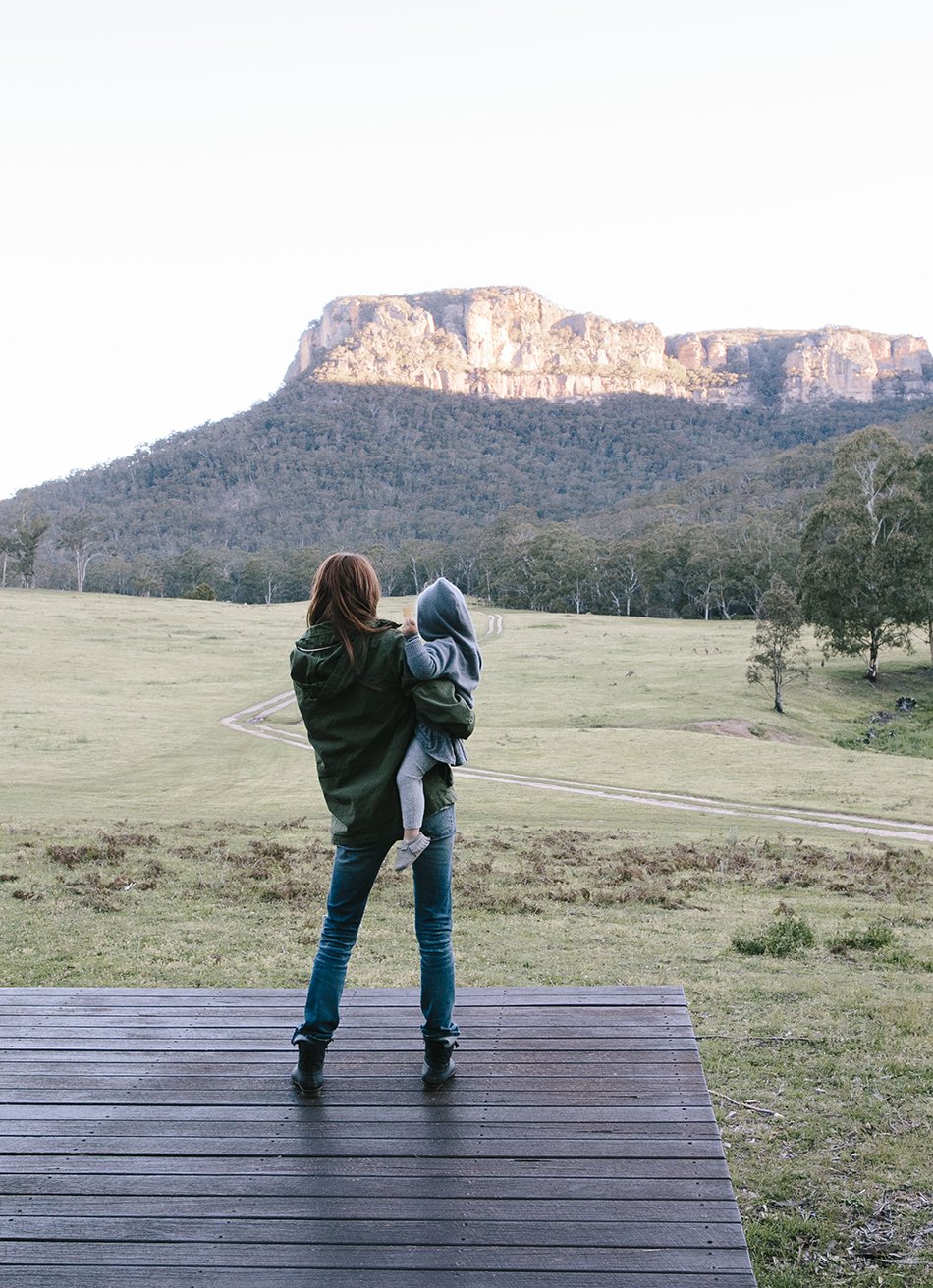 Having never been to Australia before, seeing a kangaroo and experiencing the outback (or the whoop whoop as they call it) was high on our list. We headed to Emirates One & Only Wolgan Valley for a few nights and looking back it's easily a major highlight of our two-week tour.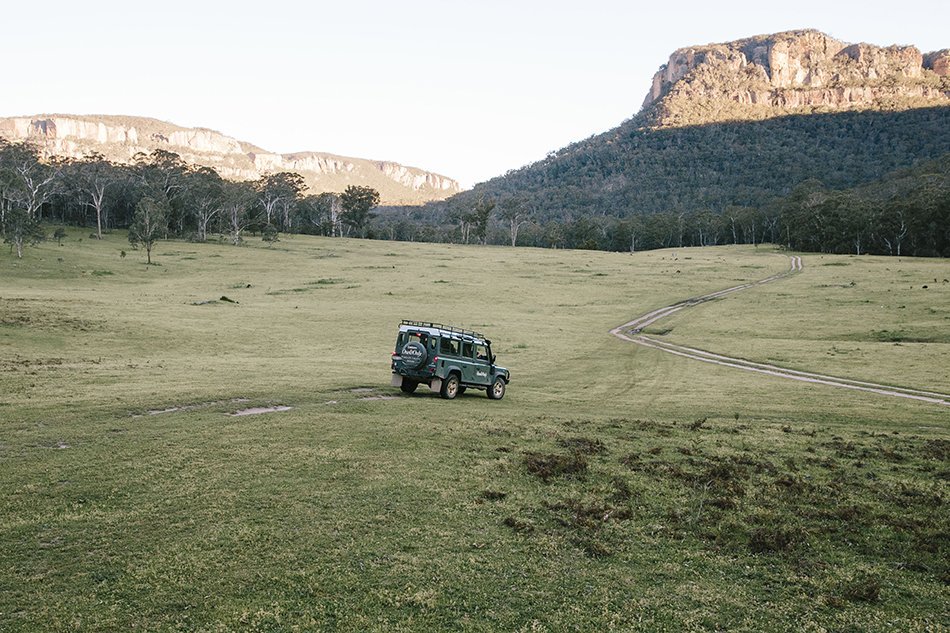 From Sydney we rented a car, crossed our fingers while my dad braved the other side of the road and arrived 3 hours later. The moment we pulled up there were kangaroos and wallaroos hopping around, which was solid entertainment for Elin. Our first evening we were treated to a sunset wildlife drive with a side of champagne and hors d'oeuvres. We stopped at an amazing viewpoint with a deck to watch the sun sink behind the cliffs.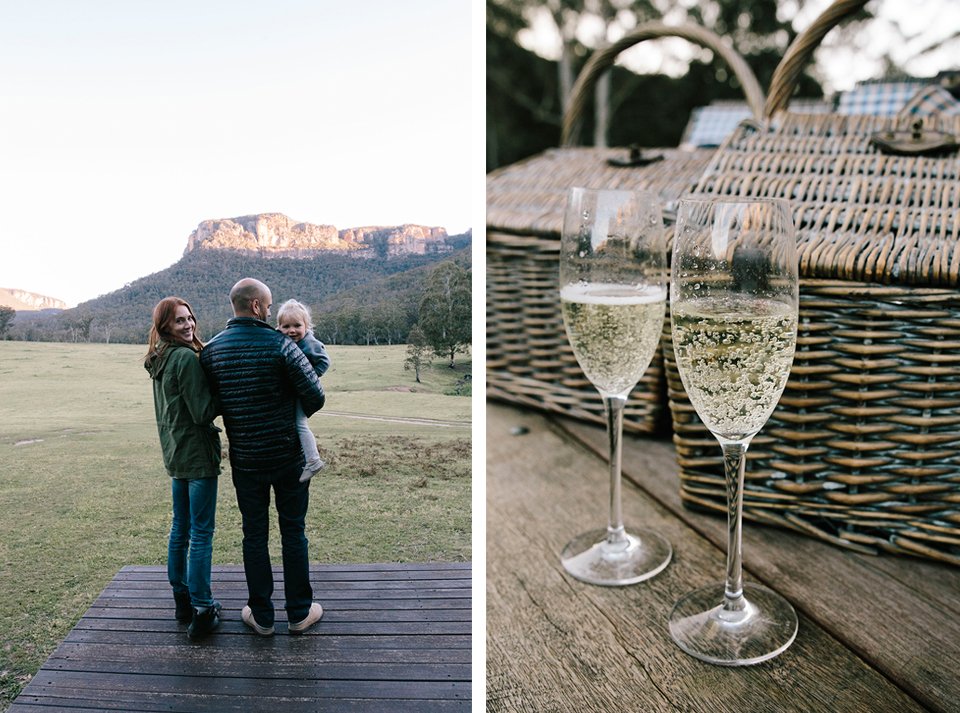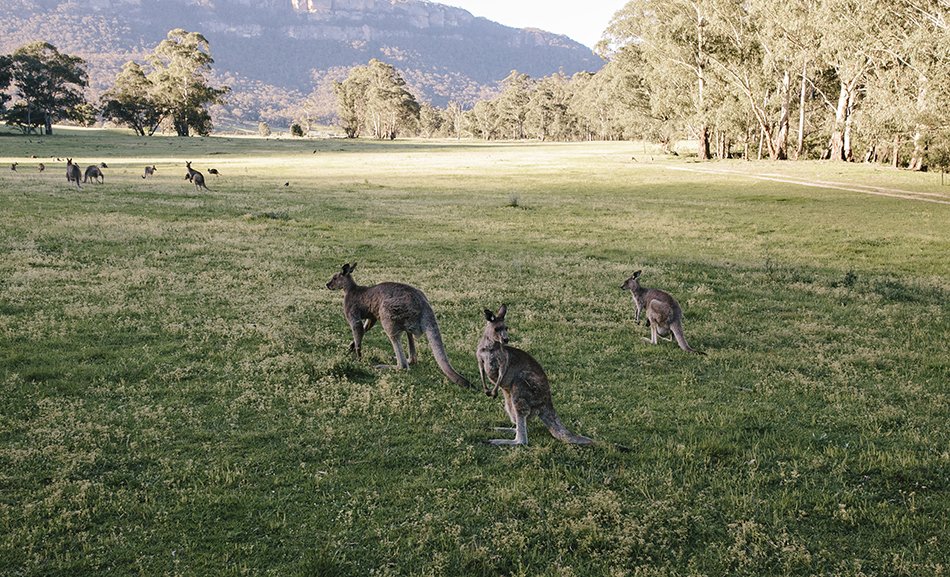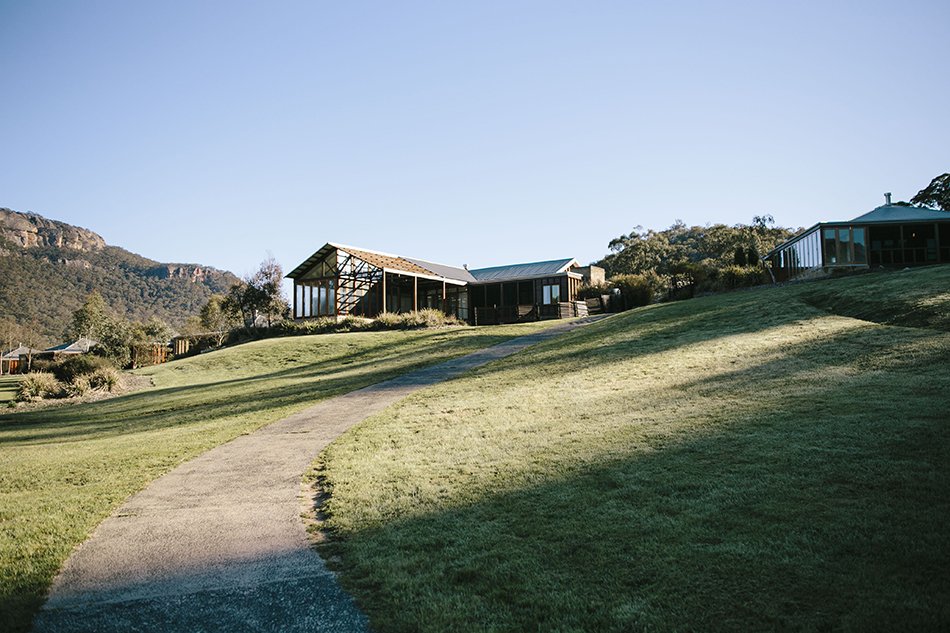 Since we were traveling with my dad and his wife, we had the greatest family set up for our rooms. A joining living room connected two rooms with their own bathrooms and a private dipping pool. Ideal for family traveling together. Each room also had its own screened in deck, which was my favorite morning spot to sip a Flat White.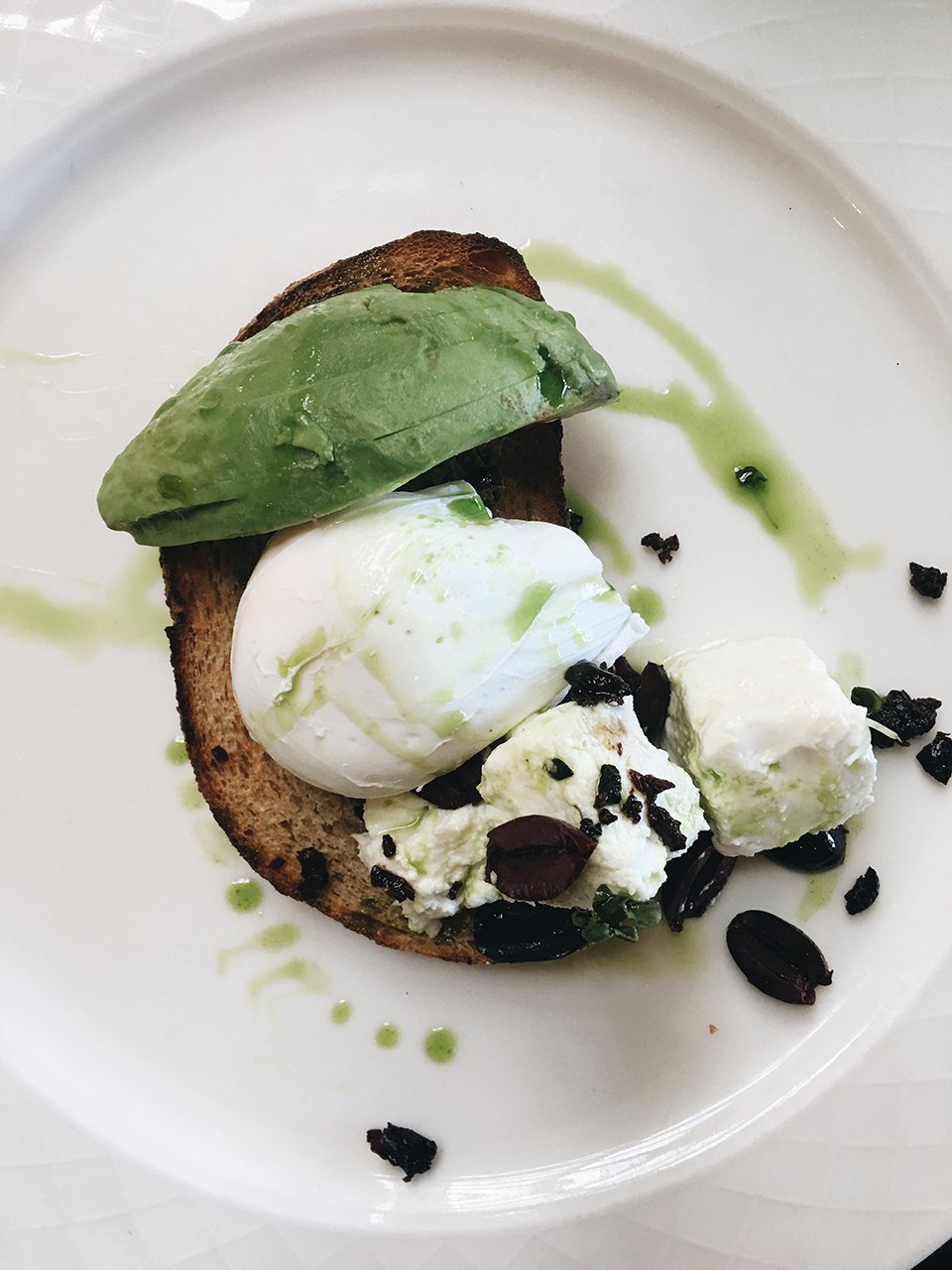 The breakfast I couldn't help but order day after day—poached eggs, olives, avocado and feta cheese.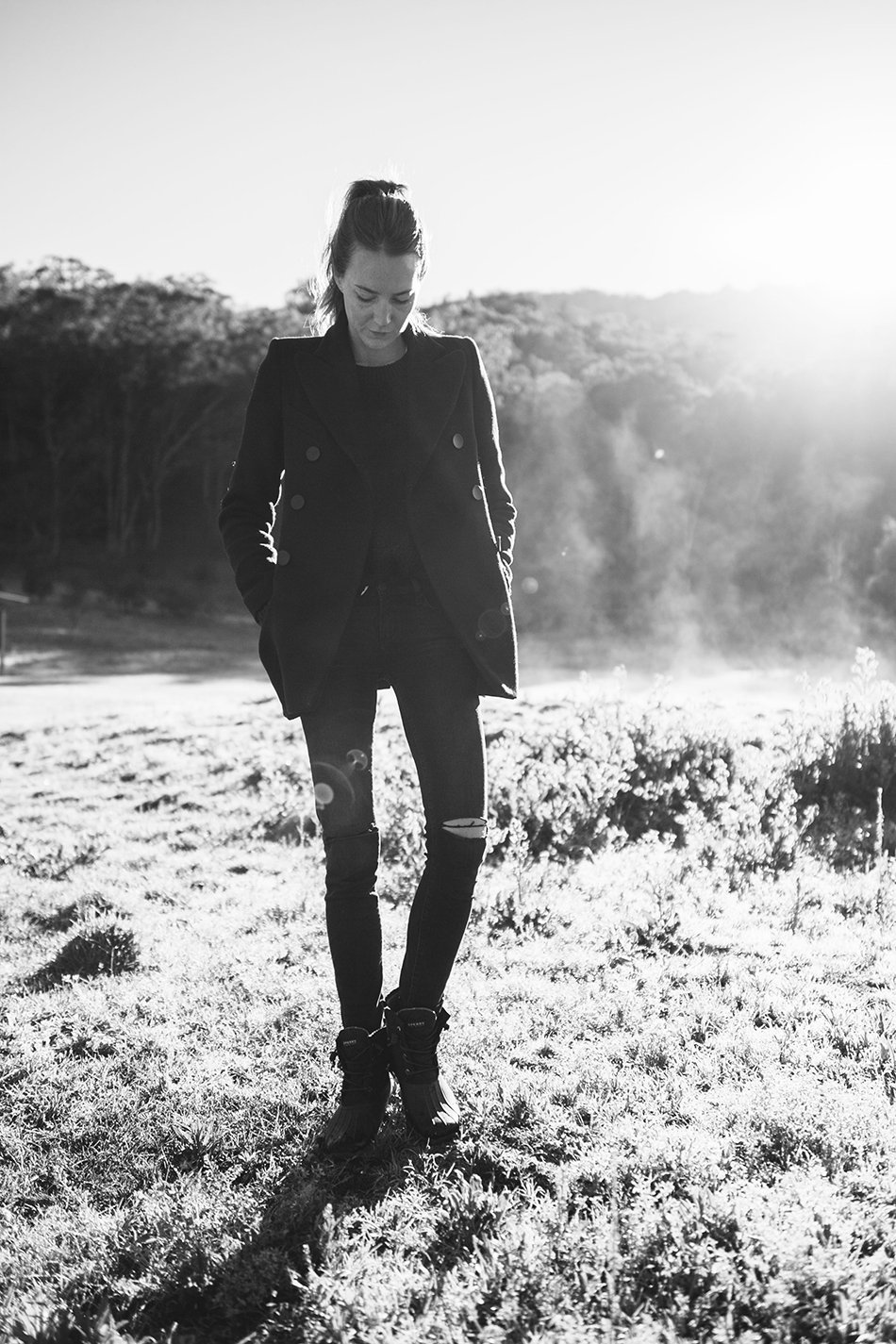 My uniform most days typically involved an Isabel Marant peacoat (similar) and my Sperry boots. During the day it warmed up pretty quickly so I peeled off the layers down to a blouse.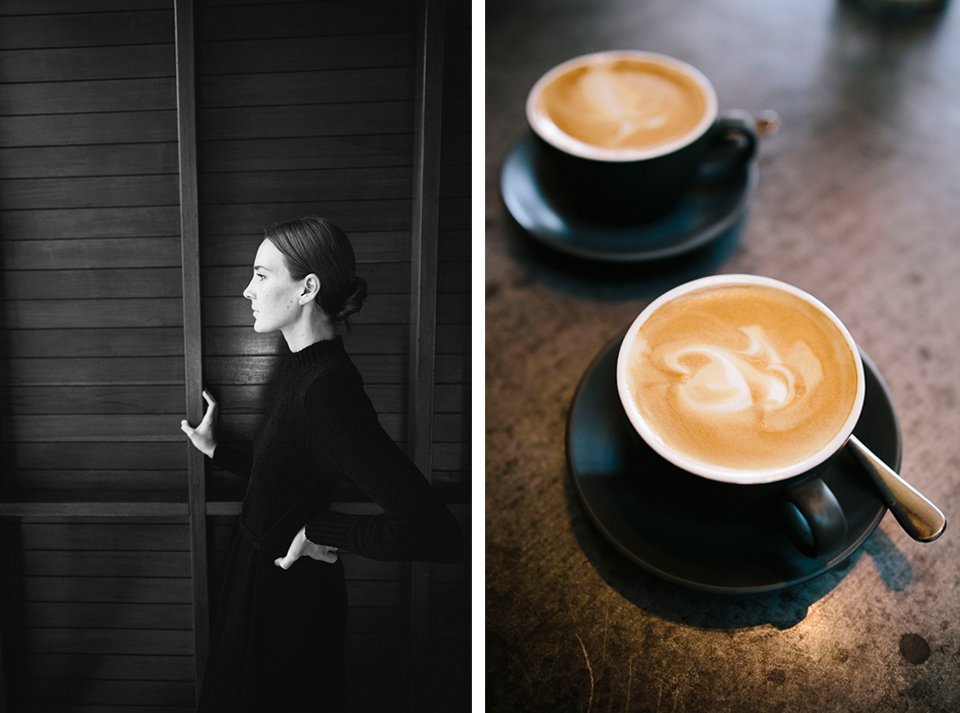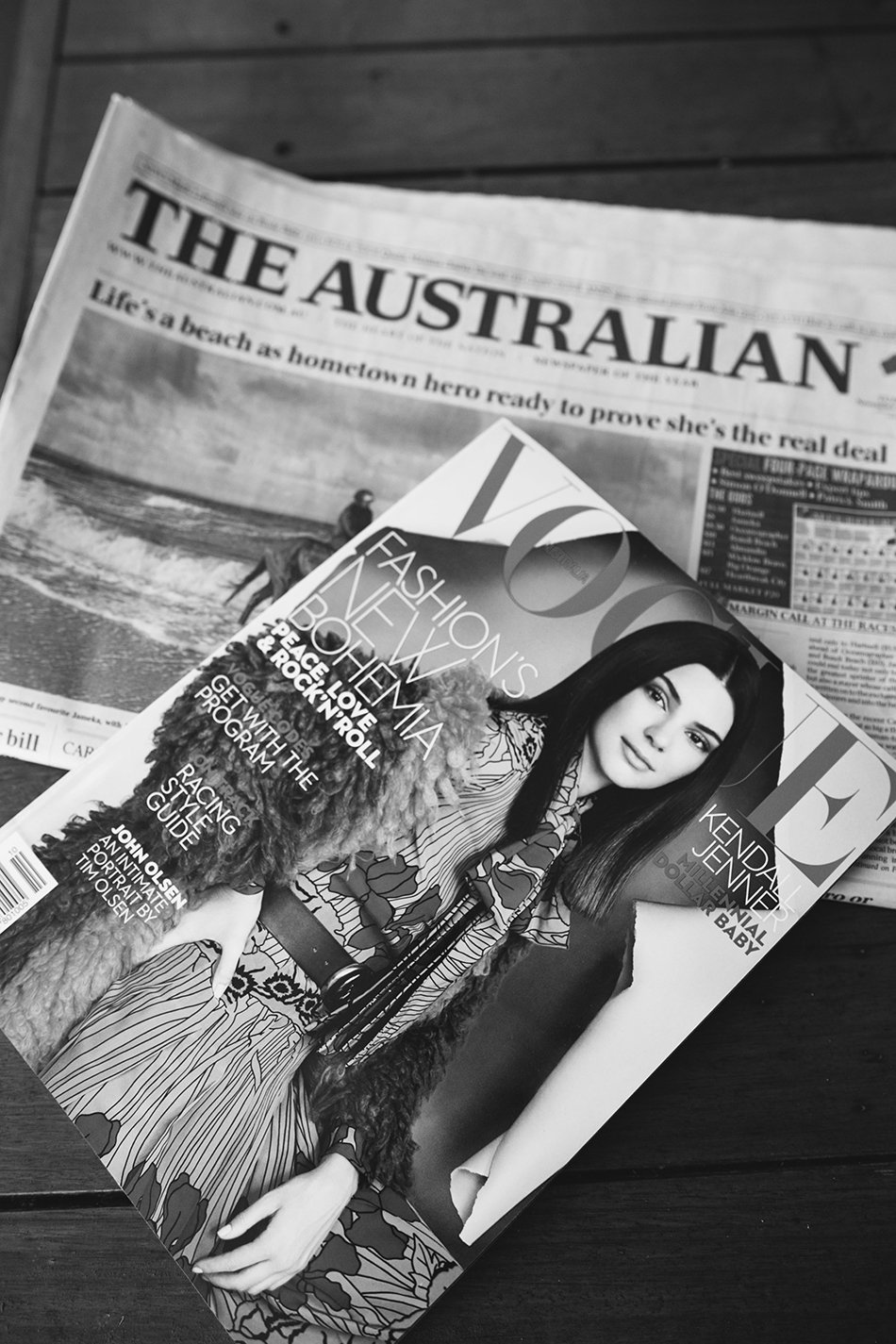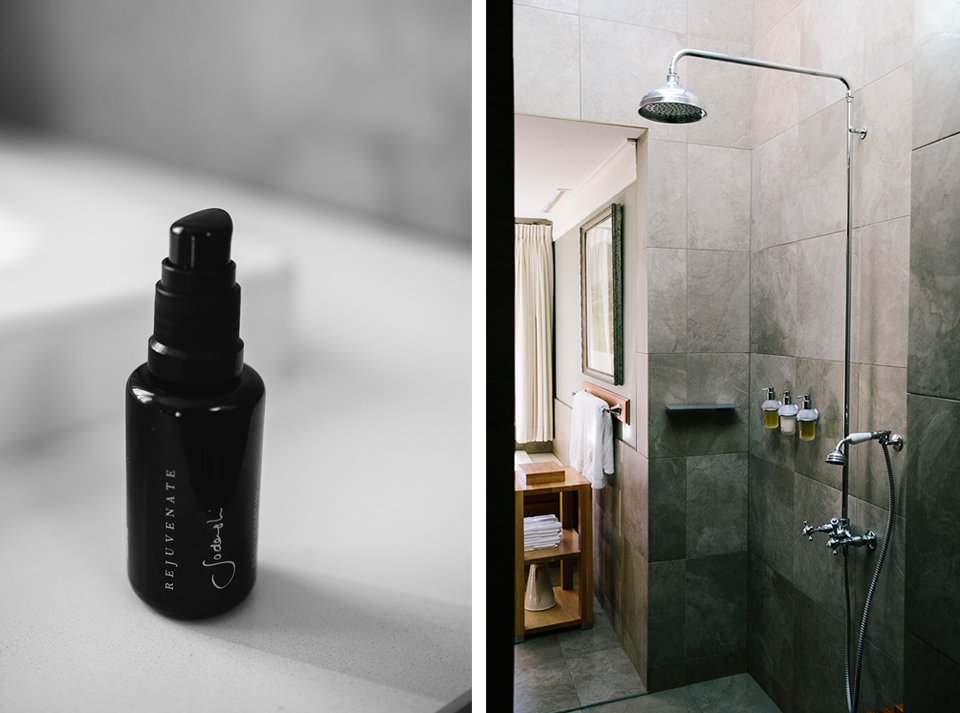 The entire property is massive and the options are endless for hiking and biking. Each room comes equipped with a mountain bike so you can take off and explore the majestic setting. After a long ride one day I ducked into the spa for a deep tissue massage. I nearly dozed off afterwards sitting by the fire, sipping tea and staring out at the bush. I also discovered this new line called Sodashi Skincare, which came to my dry skin rescue.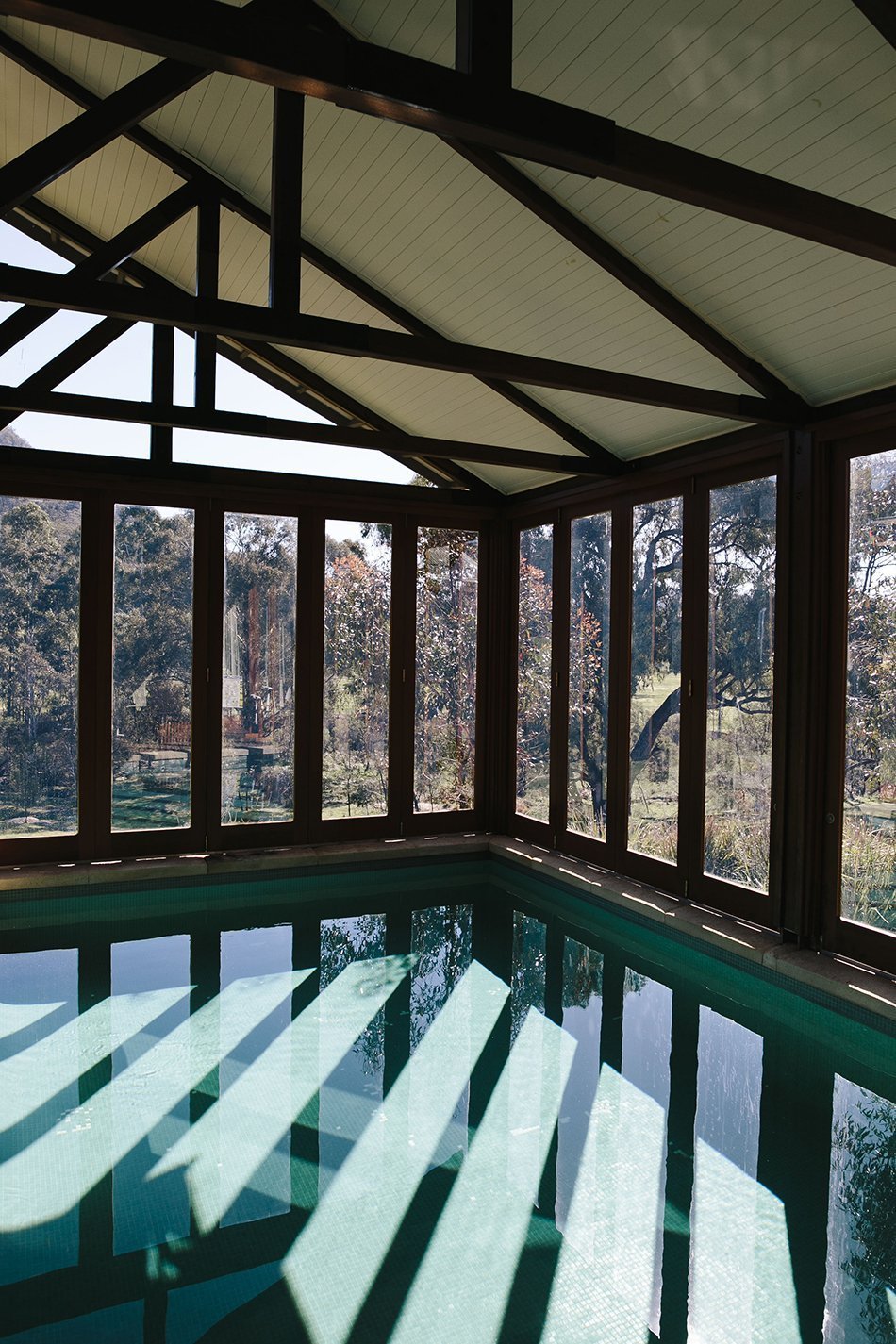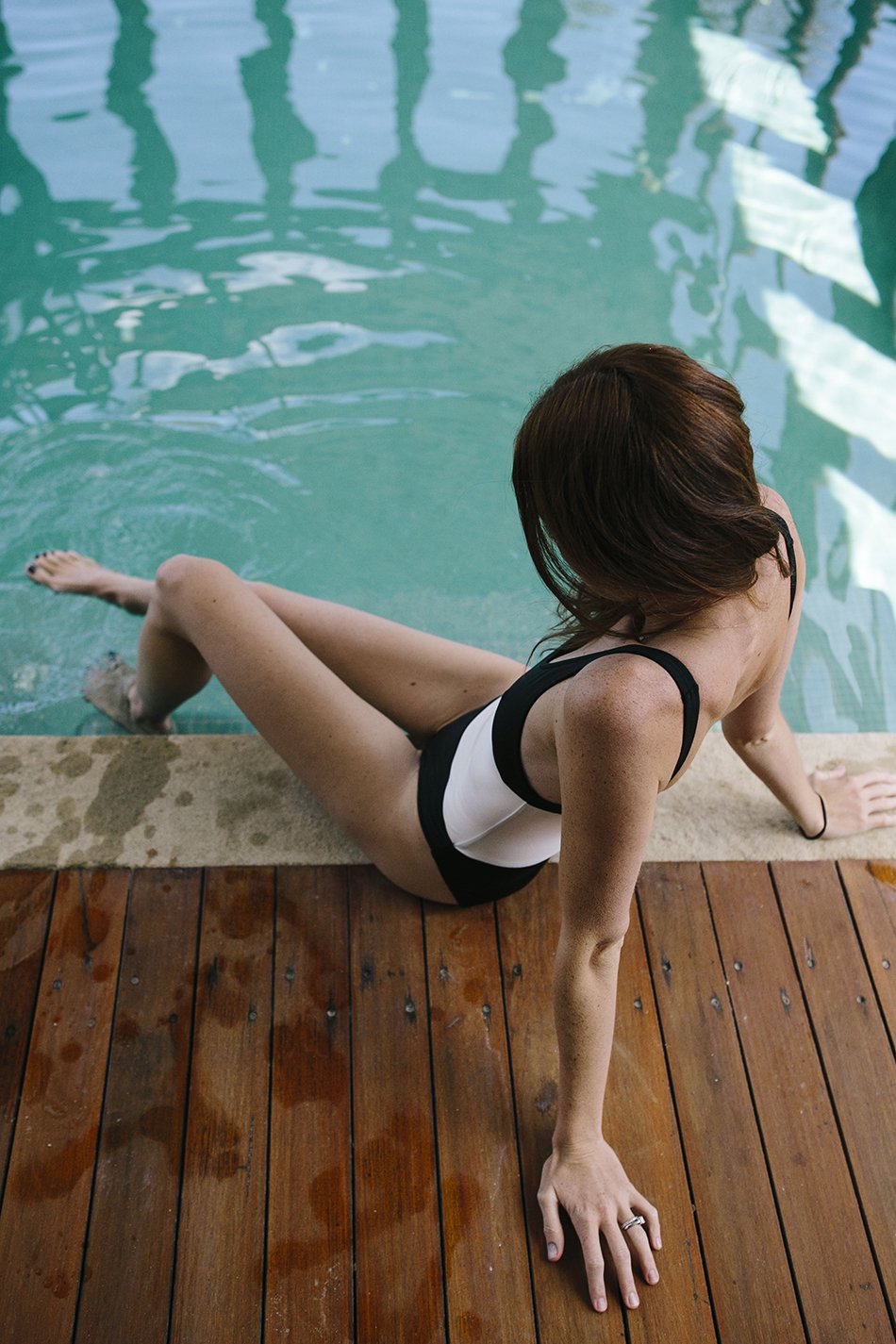 Cooling off in our private dipping pool. Wearing a Solid & Striped swimsuit.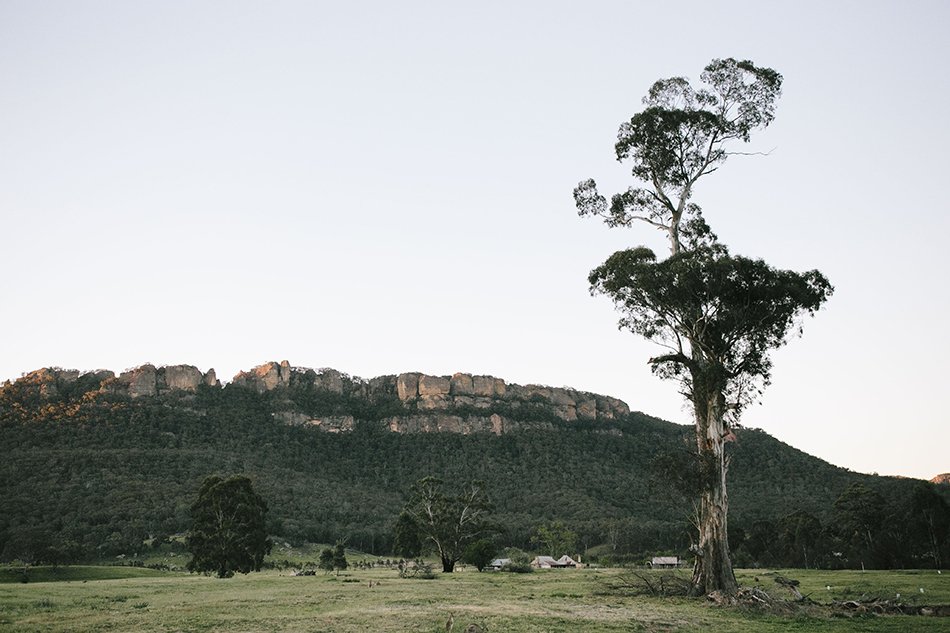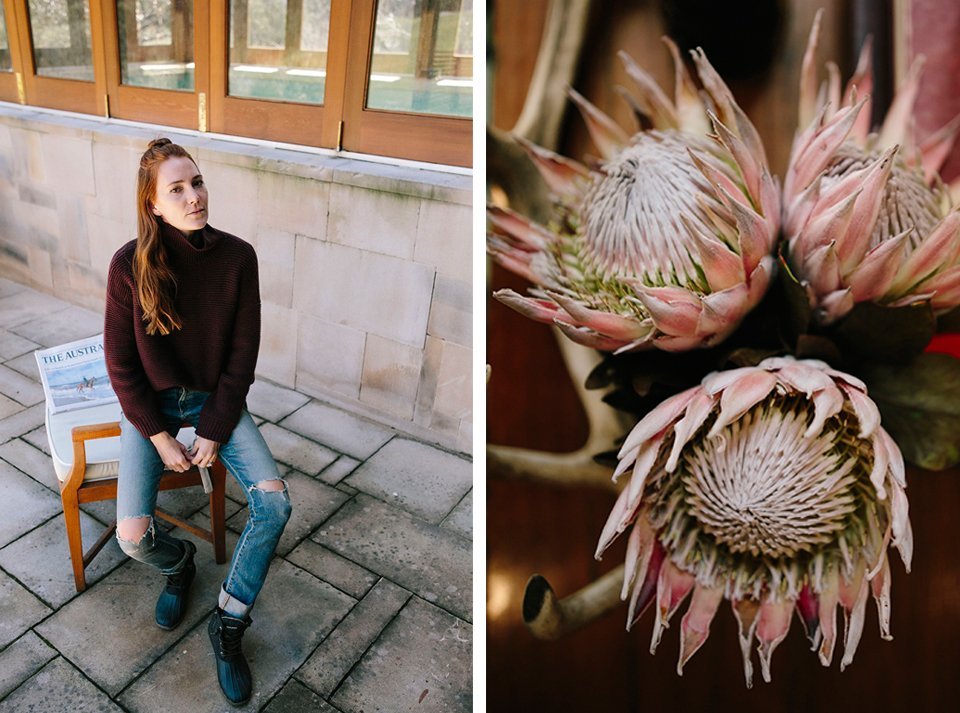 Proteas have always been my mom's favorite flower for as long as I can remember. They're easily one of the coolest looking blooms, so when we walked in and saw them accenting almost every table in the main lodge, I knew I was going to fall in love with this place. Pictured left: On cold days I bundled up in this Vince sweater. I never leave home without a thick cozy sweater, it's easily my number one travel essential.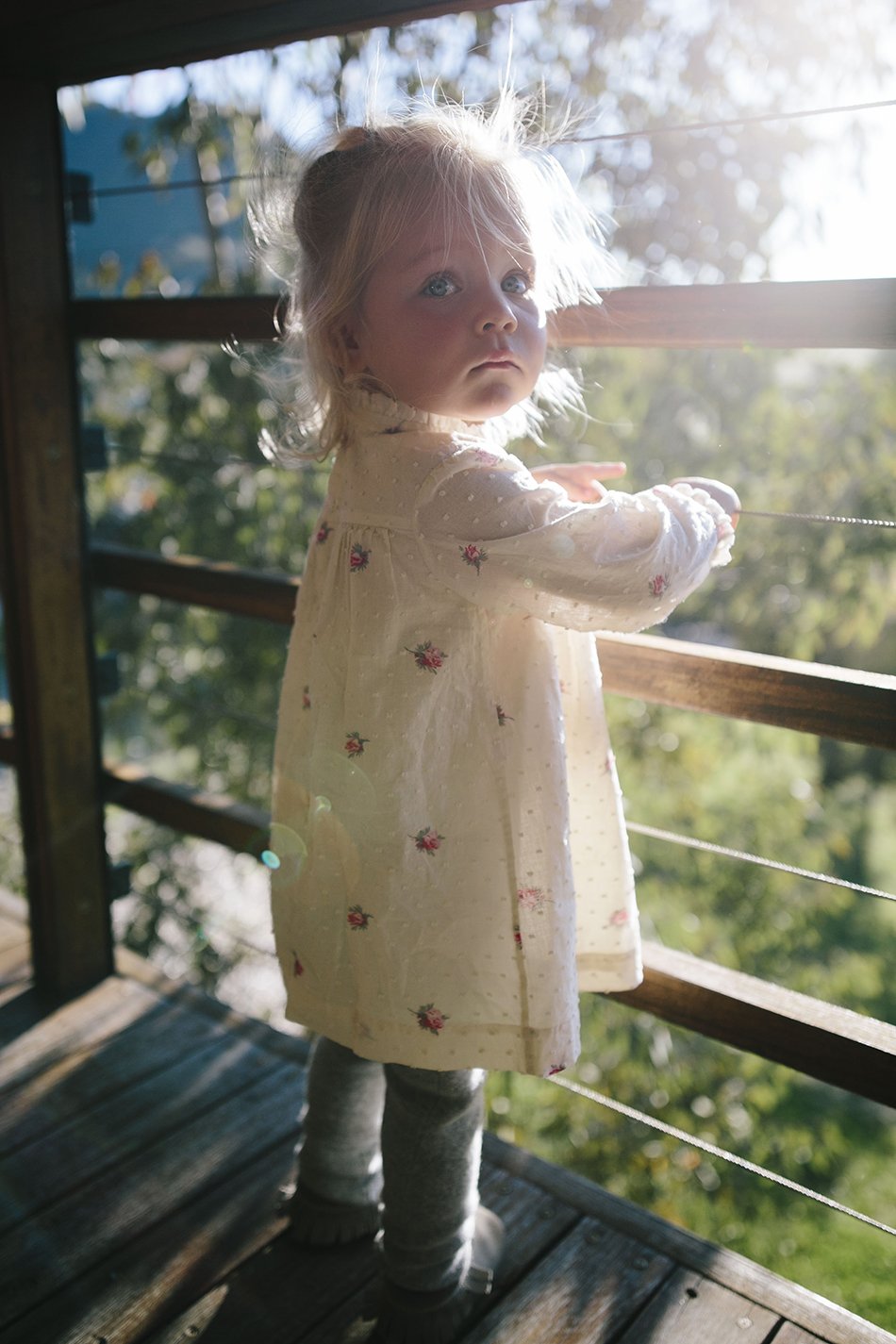 Pretty sure Wolgan Valley stole this ones heart from the first "Kanga-goo" sighting. She came home with a new Australian bestie and loads of new words like "Wombat" and "G'day Mate!" The resort was incredibly kid friendly offering us everything we needed for her and more. Each morning after breakfast we'd venture down to the kid activity center where she could run around, draw, play with puppets and discover local wildlife books. Her stuffed "Wolly the Wombat" is currently her favorite friend.